Bill Latham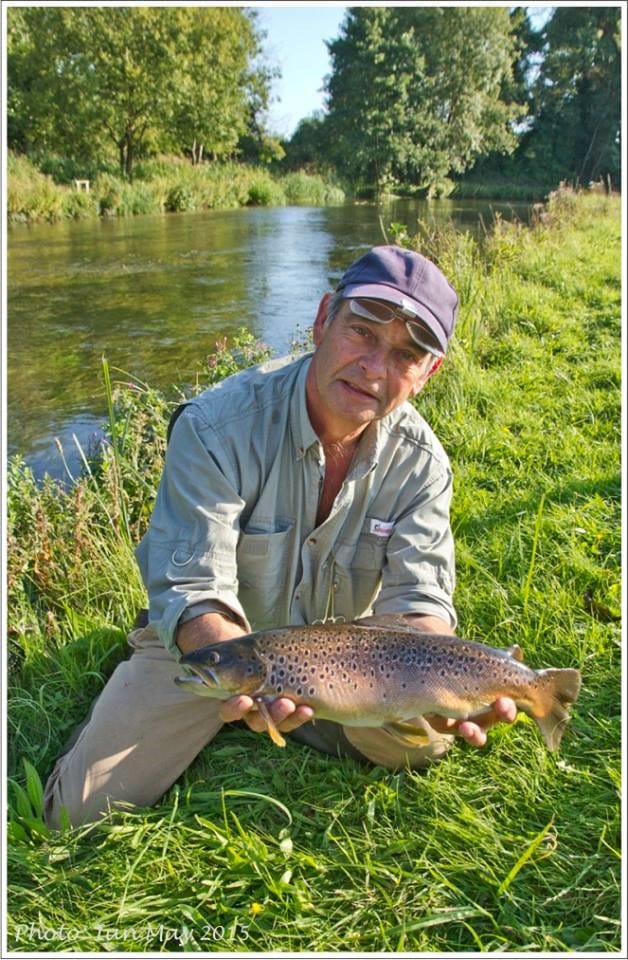 Brought up on the banks of the River Avon at Amesbury, the pursuit of trout has been Bill's life since the age of 10. In his younger days Bill occasionally fished with Frank Sawyer on the Services Dry Fly Association water and was introduced by Frank to Charles Ritz. As a result of being caught poaching with a hand line at Amesbury, Bill received a "thick ear" from Oliver Kite, something which would be unheard of in today's world. By association with the then River Authority bailiff Doug Newell, he was introduced to many of the riparian owners in the southern chalkstream valleys who allowed him to fish their waters.
Introduced by the same bailiff to lake fishing in Fonthill Park, Bill switched away from river fishing to concentrate on still water, fishing the lakes of Chew and Blagdon. He soon qualified for the finals of the English National Loch Style competition winning a team cap to represent England on four separate occasions.; the last being in 1996. Bill was also a member of the successful Blagdon Fly Fishing team for many years. Since leaving BT in 1999 Bill has been a full time guide on all the chalkstreams of southern England and guided in Iceland for three years. He has fished extensively in South Africa including Lesotho, but his latest interest is in the rivers and loughs of Southern Ireland. Bill is an authority on all aspects of the chalkstreams, including their flora and fauna. A day with him as your guide will not only be amusing but also an enlightening experience.
Bill heads up our southern chalkstream program and with his depth of knowledge of rivers and beats he can tailor the perfect day for you on the water.