Farquhar Atoll, Seychelles; 28 March - 4 April 2018
Lutz Schepers will be heading to Farquhar Atoll in the Seychelles in March 2018. After virtually no angling pressure for a year, newly formed and changed flats, and the chance of adventure we are expecting great things from Farquhar, do not miss the chance to get in there early and experience the newly built lodge.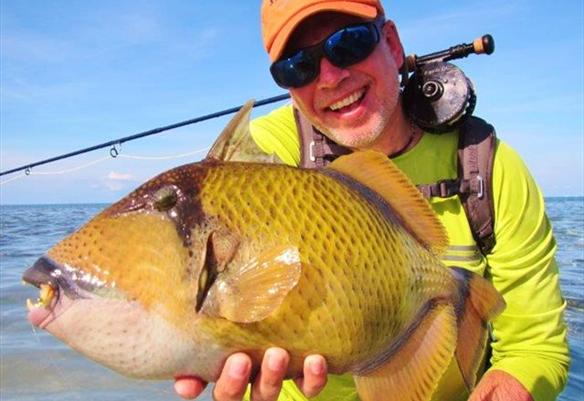 Primarily a wading destination, anglers can sight fish to an impressive variety of species on Farquhar including bonefish, various trevally species including the ferocious sized giant trevally, finicky Indo-Pacific permit, triggerfish, barracuda, bumphead parrotfish and milkfish. The long flats and edges of Farquhar are a perfect environment to hunt Giant Trevally, and there are more and larger GTs on Farquhar than many of the other atolls and islands.
Travel Expenses
Cost for the week is US$9,000 including the charter flight. This is fully guided and includes accommodation, transfers, food, drink etc.
Booking Information:
Location: Farquhar Atoll
Freshwater: Blue water, Flats wading
Country: Seychelles
Capacity: 12 per week
Season: Mid October to Early May
If you would like more information email Charlotte Chilcott or phone 01980 847 389.