Aurelia Lodge, Rio Grande, Argentina; 16 - 23 February 2018
In February 2018, Steffan Jones will be returning with a group to Aurelia Lodge on the Rio Grande. This is a fantastic week and a week that we have cherry-picked to offer both numbers and a good percentage of fresh fish. It is also a week where you would rarely have to fish deeper than an intermediate tip, which is always pleasant.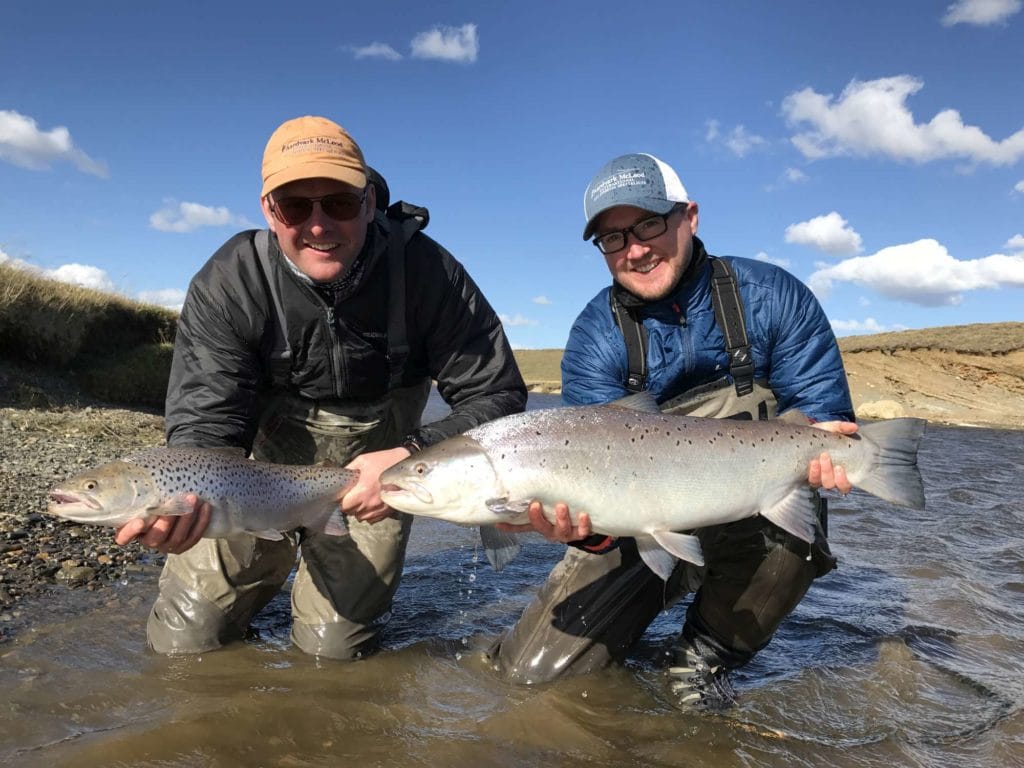 Aurelia Lodge offers anglers the opportunity to fish the revered waters of the Rio Grande in Argentina, which is the finest sea trout river in the world. Anglers will have access to some 8 miles of the Rio Grande and 15 miles of the Rio Menendez, all to just four rods per week! Enjoy an enjoyable day on the river and return to the comforts of the warm, welcoming lodge in the evening.
Travel Expenses
Cost for the week is US$6,290 including the fishing licences. This is fully guided and includes accommodation, transfers, food, drink etc.
Booking Information:
Location: Aurelia Lodge
Freshwater: River and stream fishing, Still water fishing
Country: Argentina
Capacity: 4 per week
Season: Late December to Late April
If you would like more information email Steffan Jones or phone 01980 847 389.