Winsnes Lodge, River Gaula, Norway; 29 July - 5 August 2018
Alex Jardine will be returning to the golden waters of the River Gaula in early August 2018 in search of large Norwegian salmon. This is a great week where anglers seldom have to use more than a floating line and the focus is on small flies.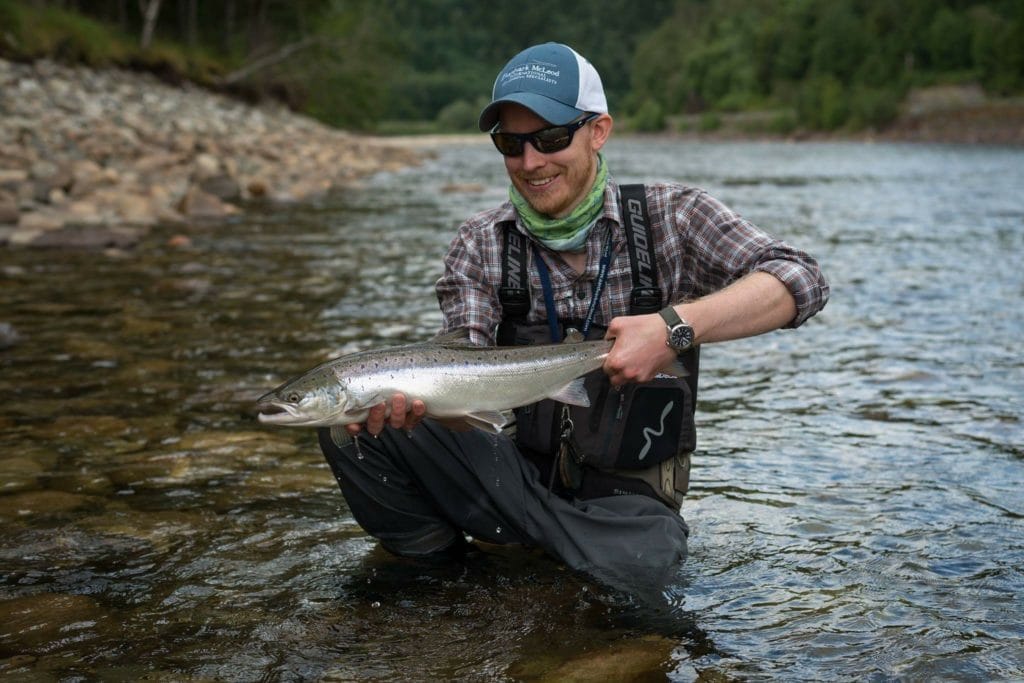 Winsnes Fly Fishing Lodge was founded in 1882 when the first British salmon fishers, known as the 'Salmon Lords' (Lakse Lorder) used the house as a base for their summer fly fishing adventures on the Gaula River. Travelling salmon fly fishers have now enjoyed over 130 years fishing and staying at the lodge. The Gaula is one of those Atlantic salmon rivers that needs little introduction, it is regarded as one of Norway's finest and known as 'the river of silver and gold'. The river sees strong runs of salmon averaging between 14 – 18 lbs with many fish exceeding 30 lbs and a few over 40 lbs.
Travel Expenses
The cost is £2,030. International flights are not included. Accommodation on a shared room basis with shared guide.
Booking Information
Location: Gaula River – Wisnes Lodge
Freshwater: Double-handed rods, wading
Country: Norway
Capacity: 8 per week
Season: June to August
If you would like more information email Alex Jardine or phone 01980 847 389.