Enjoy the read as sadly the Alphonse season is coming to a close and our weekly updates, and teasing photos, from this fantastic atoll will take a break for a few months.
The past 2 weeks have seen some significant changes in the weather as the North-Westerly winds give way to a light South-Easterly trade wind.  The weather this time of year mostly presents calm days with light and variable winds, which means it is hot and humid. The flat calm days have produced perfect conditions for spotting bonefish as they forage both shallow and deep for their next meal.  Seeing them is one thing but catching them can be more challenging as anglers learn the art of subtle casts onto the mirror still waters. The bonefish action both on the majestic white sand flats and coral surf areas of St François has impressed all who have visited us this season.
What has been most impressive, especially during last week was the amount of triggerfish that have been around and ready to pounce on anything places in their path. The neap tides have been most favourable with numerous trophies being cast to, hooked, flies bitten off, hooks straightened and many landed.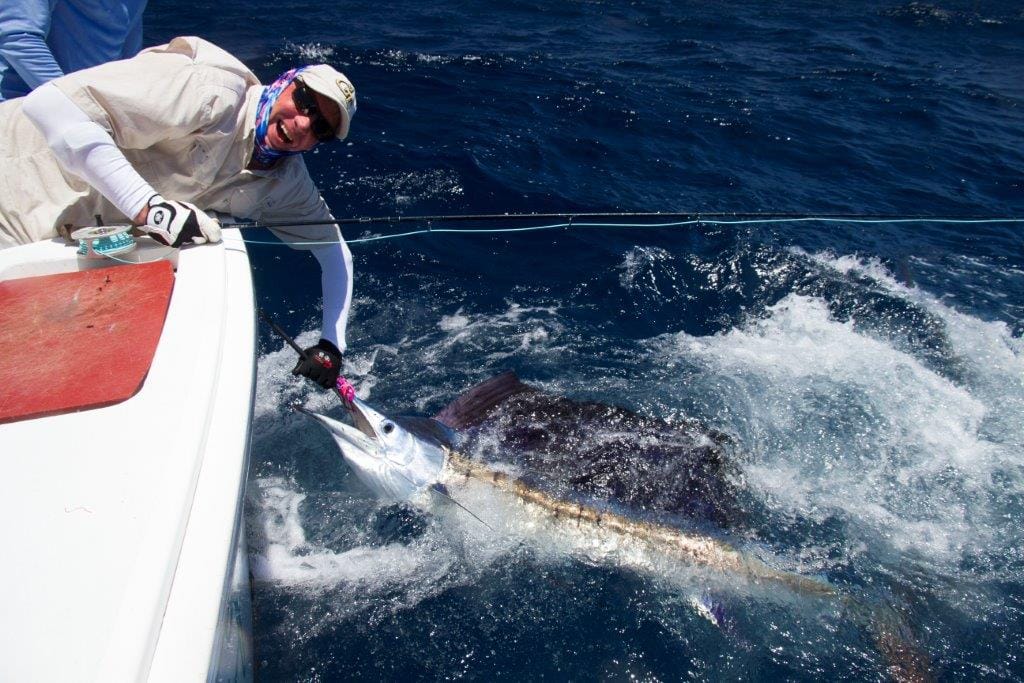 The moustache triggers have been mostly caught in the surf areas and the yellow-margins on the finger, pancake and white sand flats, which is never easy as there is always a hole close by which they often find.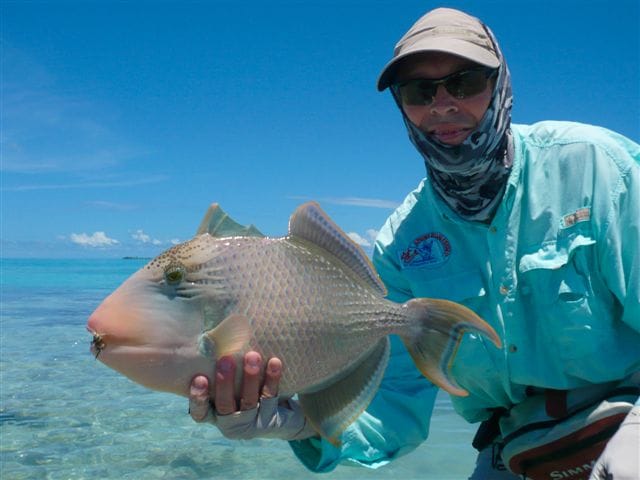 The milkfish have showed up in scattered shoals on the odd occasion which allowed two anglers the opportunity of landing a fish each.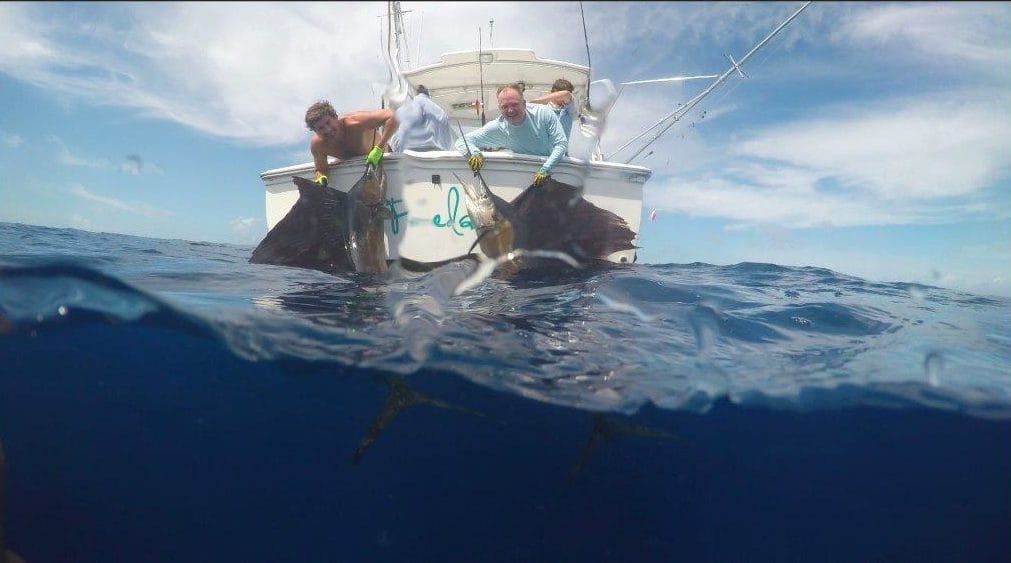 2 weeks to go until we rest this amazing paradise until 1 October 2014.
Space on Alphonse for the 2014 / 2015 season is filling quickly and if you are interested in fishing these species rich waters, please contact Charlotte Chilcott or call our office on +44(0)1980 847389.