It took me 12 years to propose and when I did the ring was hidden away in a fly-box and the question popped alongside the Clarence River in New Zealand. Needless to say that my biggest catch knows me all too well by now and the honeymoon was to follow a similar trend.
Granted, we did take in some fantastic non-fishing stays during the honeymoon in areas such as Mendoza, but a holiday without a fishing element was never really going to be a holiday, was it? After all travel rods and multi section rods were designed for that very purpose; 'getting away with it'.
'Let's go stay at Pira Lodge. Yes, it's a fishing a lodge, but it does offer far much more and we are guaranteed a relaxing time' I said, trying my best to hide my excitement at the prospect of tussling with a dorado once more.
Plans were made and we were scheduled to visit Pira Lodge for 3 days. We took one of the overnight buses from Buenos Aires, which are not only very reasonable, serve food and wine but also offer an extremely comfortable way of covering vast distances in Argentina – the beds drop down to 180 degrees and they supply you with a blanket and pillow with some buses even offering a film on demand service. We left Buenos Aires the night the destructive and fatal flood hit Buenos Aires, being a mere drizzle when we departed around 22:30.
We arrived early morning into the sleepy town of Mercedes in the Corrientes, home to around 40,000 inhabitants. The rains had stopped but it soon became evident that they too had taken a hit from the recent rains. Indeed, we later found out that in Pira Lodge's 12 years of existence these were the second highest levels they had ever experienced.
We were greeted by a lodge representative who soon collected and safely stowed our bags. To my surprise a familiar face also disembarked the bus, someone I hadn't seen for three years or so since my trips to Tsimane in Bolivia. Noel Pollack is 'the' aficionado when it comes to dorado and dorado fishing. What this guy doesn't know is not really worth knowing, and he had probably forgotten more about dorado than most of us know about this magical species. Dorado is not just a target species for Noel, it is a lifelong obsession.
My wife knew what to expect during the 90 minute journey to the lodge, so she opted for some sleep as Noel and I chatted about anything and everything fishing related.
The road was horrendous after the floods. Indeed, the day before there was actually a river with a decent current flowing across most of the road. This had left huge silt deposits and had filled every depression to the brim. The driver handled the road masterfully, but we did go 'off piste' twice, once being dragged free by a lorry (the cause of us having to go 'off piste') and then secondly by two gauchos and their horses – the toyota hilux was being dragged along like a sledge with huskies, it was amazing to see the power these horses had'.
Soon enough Pira Lodge was in sight and what a sight it was; almost a mirage emerging out of the muddy road and waterlogged fields.
Pira Lodge really is more than a fishing lodge (this is the part you want unsuspecting, non-angling partners to read as you try to persuade them that your visit isn't really for fishing). It is a place where the saying 'there's more to fishing than catching fish' becomes more evident that almost any other place I have been fortunate to visit. The lodge itself is amazingly comfortable and you are certainly well catered for with the ultra-attentive staff who really could not have been more helpful or nice. The rooms are well equipped and extremely spacious of a three room construction. The first entrance room is like a storage room for all your equipment, whilst also having a fridge that is stocked daily with an array of beverages. You then enter the main bedroom with another room to one side for the bathroom. A unique place to have in such wilderness. Don't be put off by the colour of the water in the bath/shower though – this is just a peaty stain from the surrounding marshlands. Outside the rooms you have large, hanging seats along with recliners with a swimming pool within easy reach and on the way to the private fishing dock – a mere 100 metres from the lodge.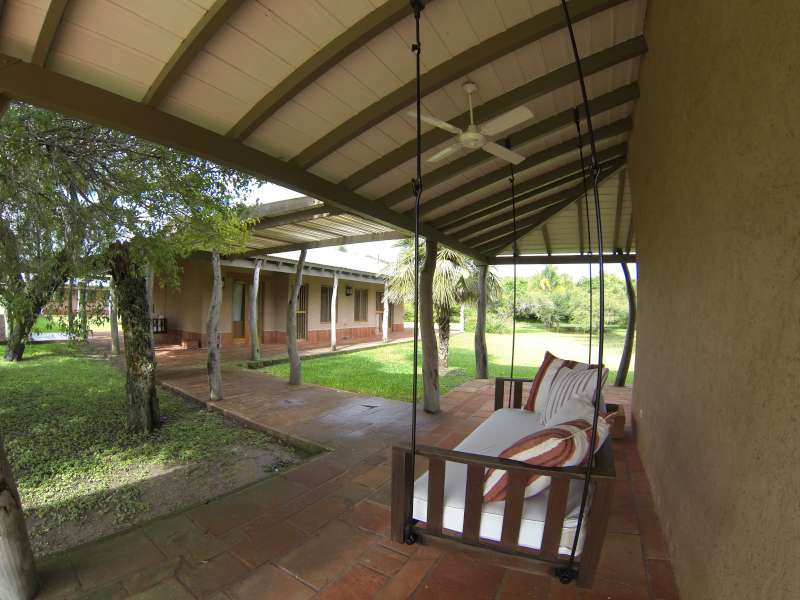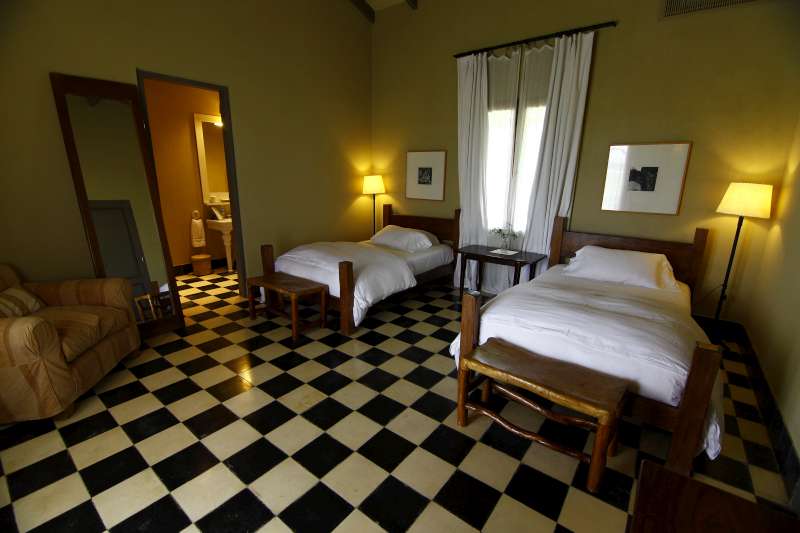 The wildlife is truly spectacular – it's like being in a zoo rather than a nature reserve. To put this into perspective the area is home to around 350 bird species. However, probably the oddest creature you will come across is the capybara, which is the world's largest rodent. They are plentiful in the area and are often hunted with their hides which are used for making shoes, wallets etc. You will often see them grazing around the lodge and certainly as you venture through the network of rivers and lagoons accessible from the lodge. They're a strange creature, almost like a cross between an otter and a guinea pig!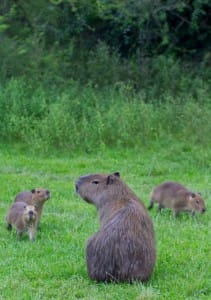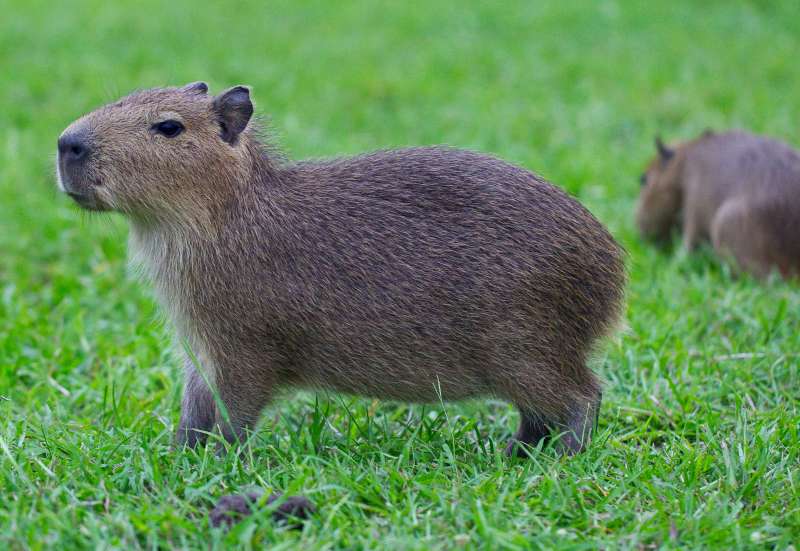 The Ibera Marshlands are the second largest marshlands in the world and you cannot begin to fathom its expanse as you fish the area. You are in fact only exploring a tiny section of the marshlands as you do so, yet in actual terms you're covering quite a distance. The marshlands cover an area of around 1.3million hectares making it over twice the size of the Everglades in Florida.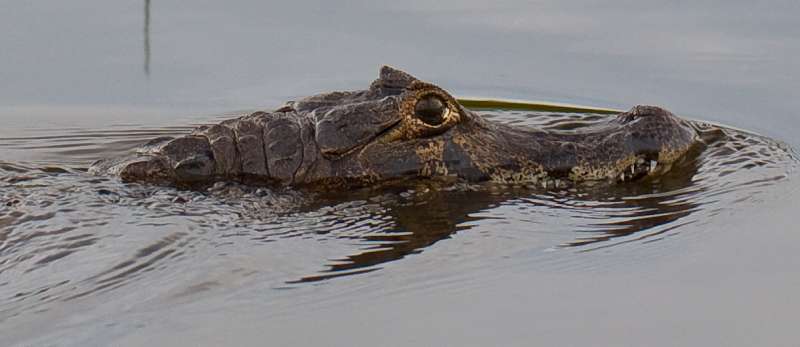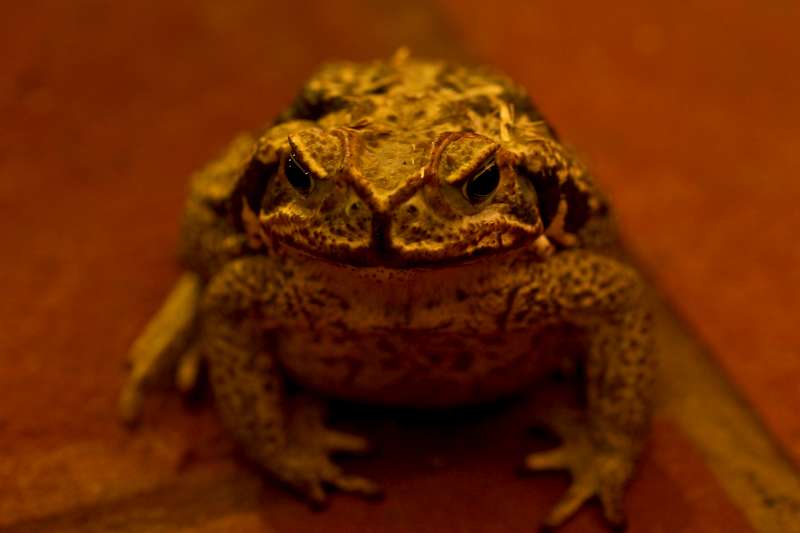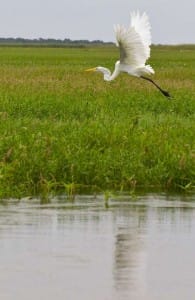 You could not escape the flooding; it really was all around us, and actually within a few feet of the lodge. Noel having seen almost all conditions thrown at him at his several seasons guiding at Pira decided it was always worth a cast as the marshlands acted as a huge sponge and rarely did the water get coloured. It was very late season and we were quite literally the last guests, as the lodge closes because of the weather fronts that can push in as winter approaches. However, such conditions and especially such high water does bear future fruit, as this brings the big fish up from the lower reaches of the Corrientes river, where they then reside in the water accessible from Pira Lodge in following seasons.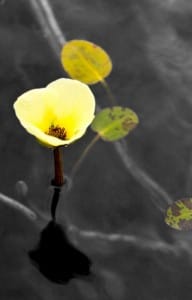 Noel masterfully navigated the skiff through the ever moving reed channels – inexperience could soon get you into trouble here, as the reeds can move during a fishing session, closing one channel off but opening another up. Soon we cleared the channels and arrived onto the very start of the Corrientes River. Corrientes literally translates to 'currents' and there was certainly enough of that flowing when you found the river. It was amazing to see, given that the land had very little gradient, yet the water certainly pushed on its journey at quite a pace.
Dorado are amazing fish. Quite simply if you haven't fished for them then you are missing out. They appeal to both saltwater and freshwater anglers alike as they combine both worlds. You are obviously fishing in freshwater, but the tackle and the intricacies of catching a dorado are more similar to that of a saltwater fish, such as a tarpon. They act like a fry-feeding trout, hit like a GT and then fight dirty like a tarpon, where quite often more fish are lost than landed. Lift strike like a trout angler and you are going home fishless. Play them like a trout and you're going home fishless. Fish for them without wire and you are going home fishless and flyless. You need to use wire as they have teeth that will make light work of nylon and you need to keep that rod bending to have any chance of landing the fish – they have notoriously hard mouths where the hook seldom finds a good home. In addition, most will give an aerial display like no other species, often throwing the hook in the process, much like a tarpon.
When you begin to understand the species – which is always easier with someone like Noel around – you then begin to understand what needs to be done to hold your prize and soon enough you will be holding one of the finest sporting fish you will ever come across.
Noel drifted us quietly down the river, slowing when we got to likely juts of land or deep depressions. The fish can often be seen bursting onto the surface as they attack their prey, but not in these conditions, unfortunately. Indeed, normally you need nothing more than a floating line, where the fish can often be tempted on poppers. Now it was the turn of the 400 grain lines – not pleasant, but needs must.
Soon enough we found a contender. The take was a rather subdued affair, certainly not what you come to expect from dorado. A strip strike later and the fish was on. Dorado at Pira have been caught up to 25 lbs, with the majority being between 3-8 lbs. A double figure dorado at Pira is a good catch, but by no means rare or exceptional. This one, however, was not going to break any records, but pound-for-pound it gave a terrific fight and certainly wasn't going to have its photograph taken without giving up a fight first. A nice 4lb'er soon made it to the boat. We had a couple of snaps before releasing it back to the peaty depths. The dorado take on a fantastic colour in this water, more so than in coloured or milky water where they have an almost bleached appearance.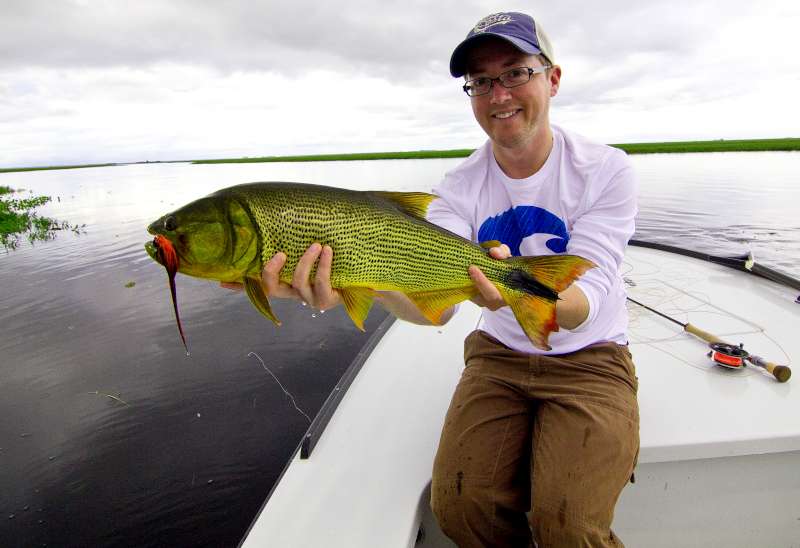 We continued to fish for a while longer but soon enough another weather front came through and made us call it a day.
The rain continued that evening and the following day there was little change. Indeed, there was no fishing until the afternoon at least. Again, no problem, as Pira is such a wonderful place just to kick back and unwind – I really would recommend it to non-anglers, especially those who welcome solitude and appreciate nature and beautiful surroundings.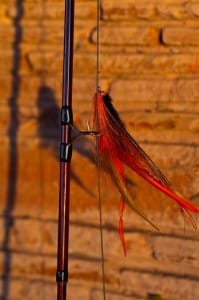 The weather finally broke mid-afternoon, but there was little point venturing out in the boat at this time. However, fish could now be seen cruising and feeding around the lodge where the fields once were. I asked Noel about them and he said they were a fish called 'taradida', which seem to disappear when the water recedes. There were two species, one of which could reach a few pounds, but these were the smaller species. We decided to have cast for them. Noel fished with his trusted split cane rod – he does not fish with carbon any more, preferring the tradition and feel behind split cane. Having seen him fish with the cane rod, no-one could really question his ability or his judgement to rely on cane. He did even tempt me into a few casts as I looked on curiously and I must admit that after you get over the 'I need to be careful or it will break' feeling the cane rods are actually great fun to use and feel more pure. As Noel rightly said, the cane rods feel like they have a soul whereas mass produced carbon rods are at totally the other end of the spectrum.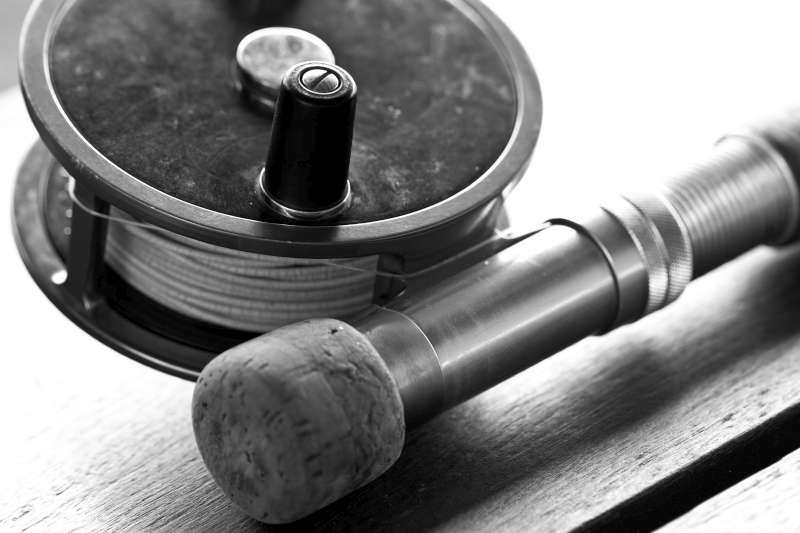 Taradida are a strange 'fish' to say the least. They look more like a snake, even having scales like a snake. They are amazing little fish and cruise around the bankside vegetation hitting off any unsuspecting insect that comes across its path. We targeted them with chernobyl ants and fat alberts, but basically any terrestrial pattern would do, they really weren't fussy.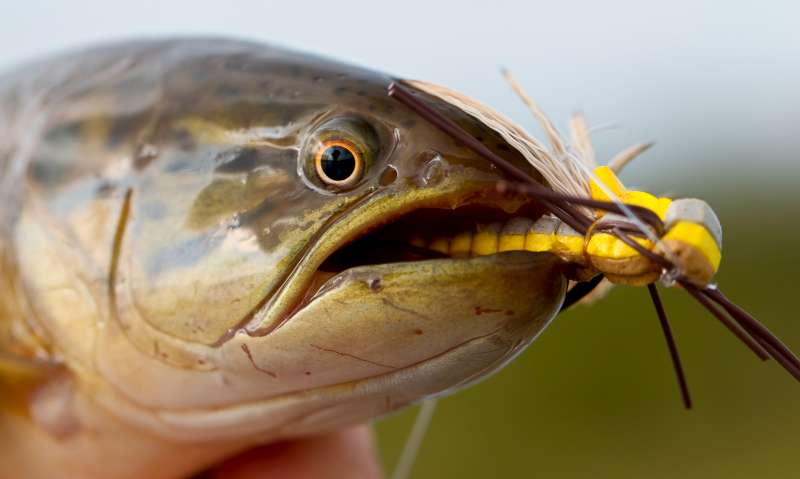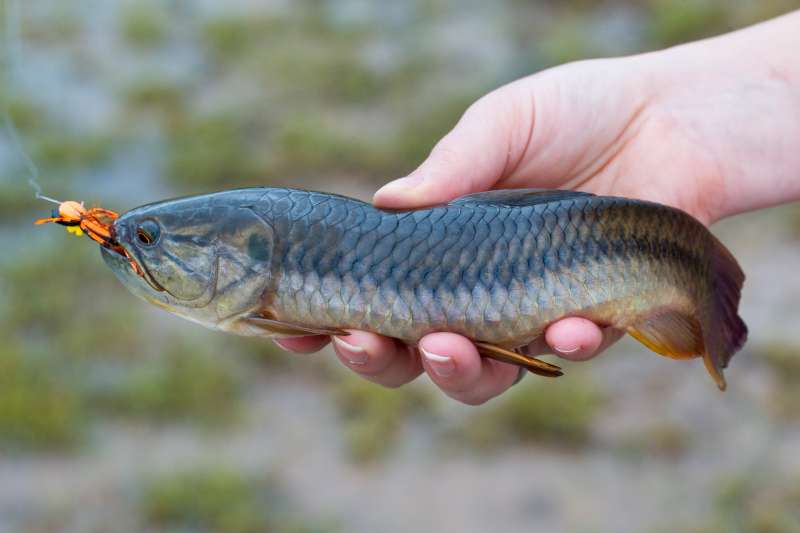 You needed to get into the grass and underneath the bushes, that's where they hid ready to ambush their prey. The great thing about Taradida is that they are super aggressive and would nail any fly that entered their vicinity. Even if you cast across a few blades of grass and you fly climbed a foot out of the water, the fish would propel themselves to try and eat it. Amazing sport, and how I wished I had a lighter rod with me to make the most of these 20-25 cm long fish.
Our final day followed much the same routine with the bad weather not abating. However, with my new fond appreciation for Taradida I didn't care much and was happy to chase them around for a few hours.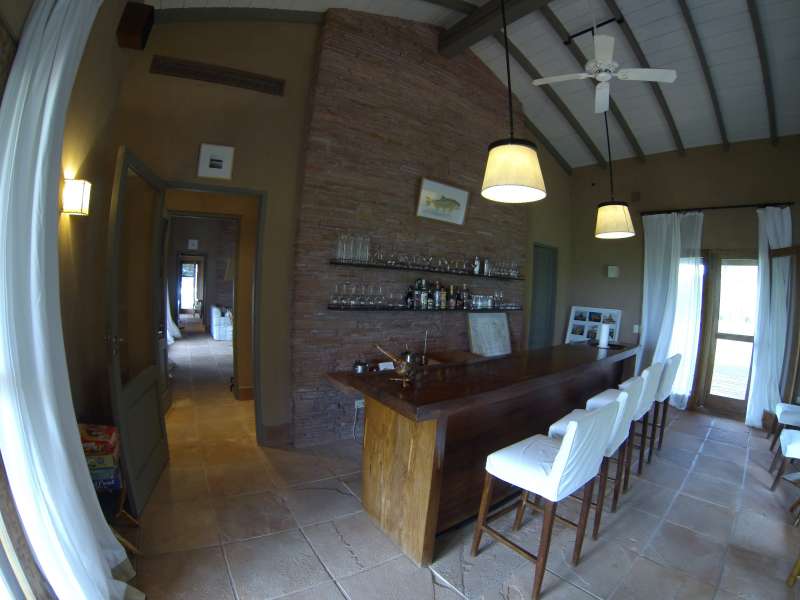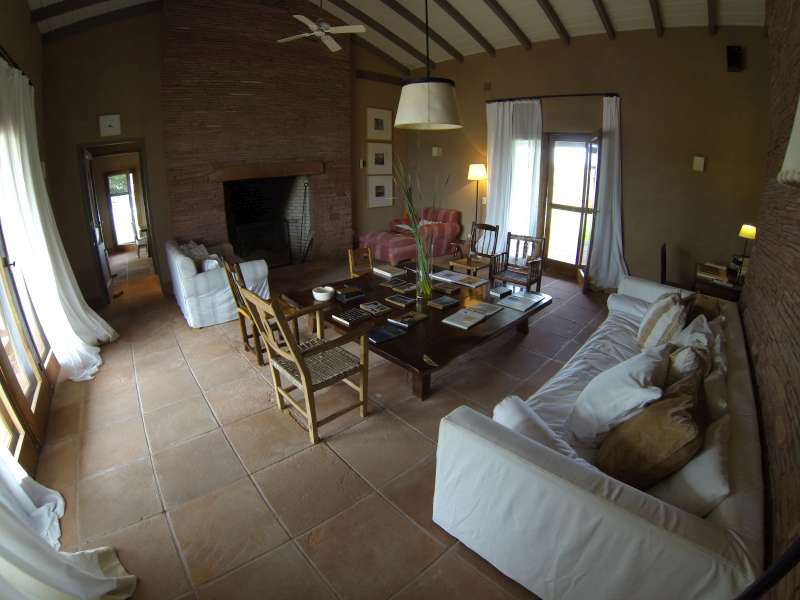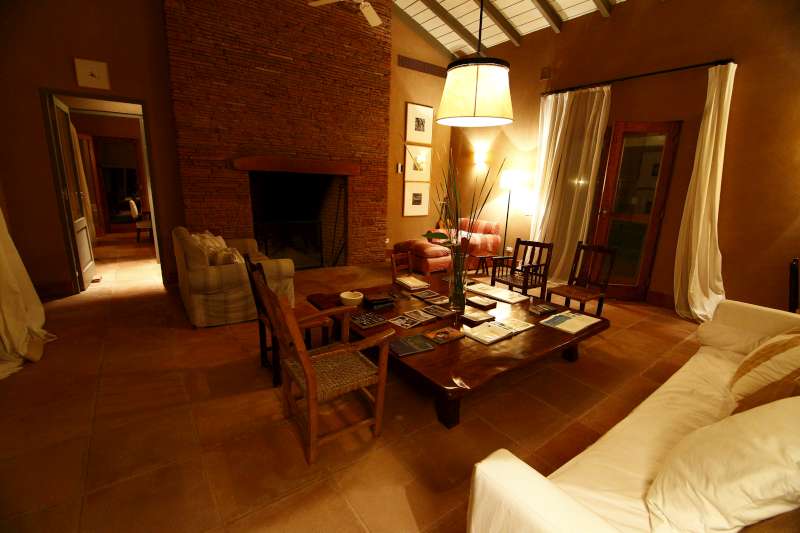 Whilst I fished my wife did what comes natural during a stay at Pira lodge; relax. It's not a place for non-anglers that like to be kept busy, but certainly suits those that like to unwind in beautiful and tranquil surroundings. A visit to the local town can be arranged, as can horse riding trecks, wildlife tours etc. beyond that a good book and a glass wine is the way forward, as you kick-back on one of the huge swinging sofas dotted around.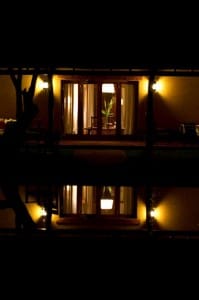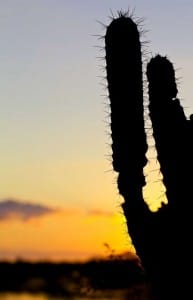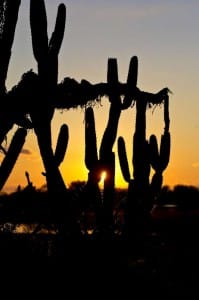 The three days at Pira came and went far too quickly, but then doesn't it always when you're having fun? There were certainly no regrets about visiting Pira and it's fair to say that 'I got away with it!'. If you're contemplating 'getting away with it' then I cannot recommend Pira highly enough, it really is a gem of a place and somewhere that much like Noel's split cane rod enters and enriches your soul.
For more information on Pira Lodge check out our webpage here or contact Steffan Jones at steffan@aardvarkmcleod.com or phone 01980 847 389