After a long winter the international salmon season has finally kicked off in Iceland and Norway. It is with huge excitement that we have been watching the first of the rivers open, first silver salmon landed and the reports are trickling in.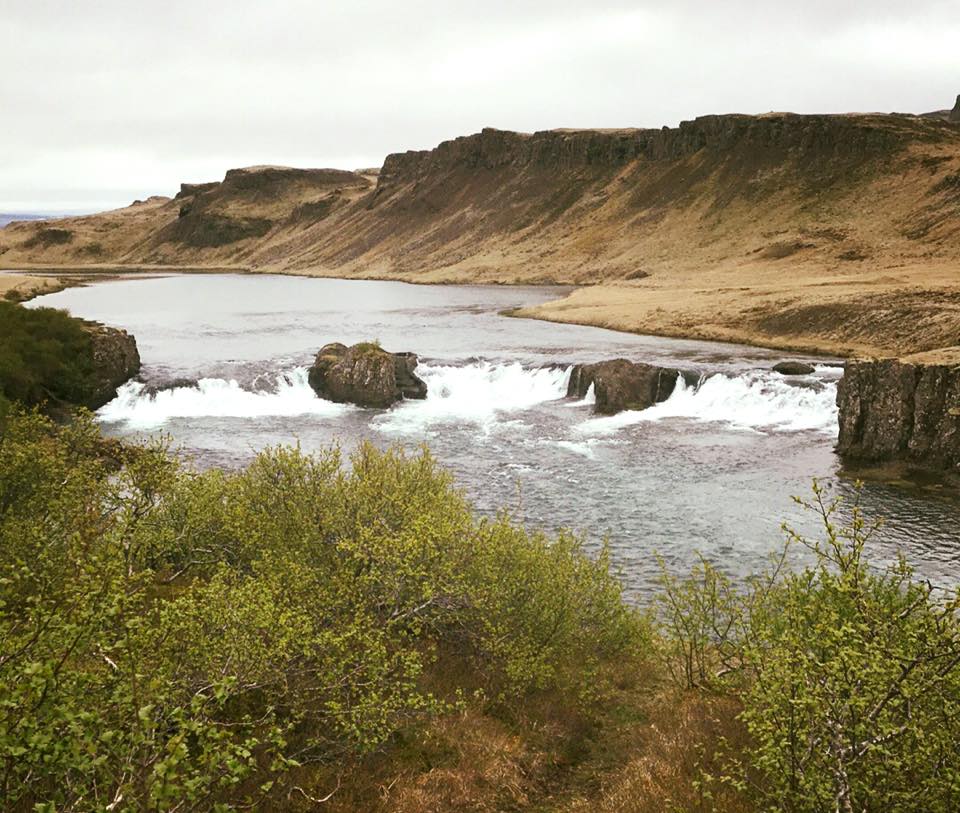 First day of salmon fishing in Iceland was 27 May. This is the first time in decades that a fishery opens in the month of May, as most rivers open up for salmon fishing in June. The Urridafoss on the mighty Þjorsa river was the first river to open with some stunning fish caught almost immediately. 10 large salmon were landed in a day's fishing where conditions were terrible. Not a bad start to the salmon season in Iceland. Images are from our friends at Iceland Outfitters.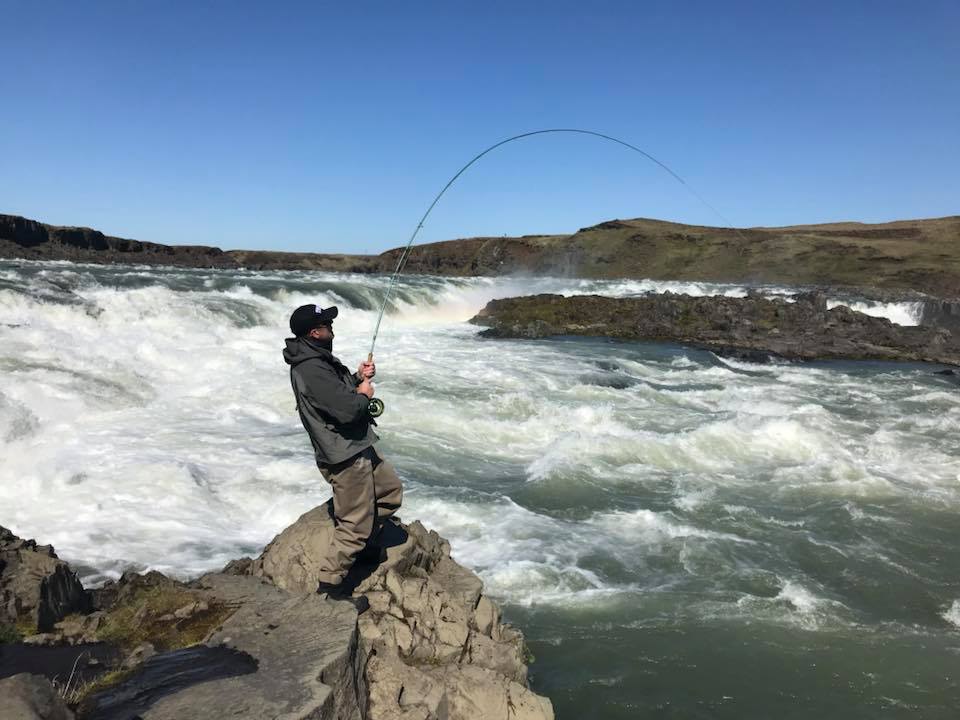 It has been an exceptionally wet spring in Iceland with temperatures currently 13 degrees Celsius and water temperatures about 9 degrees. May saw 28 consecutive days for rain with a new record set for rainfall in this month. As a result many of the rivers are huge at the moment and will be for some time to come. The Nordurá opened yesterday and landed 11 fish before lunch despite high water conditions. This year conditions are looking positive as there is more snow in the mountains than usual, with ravines and crevasses full of snow since November.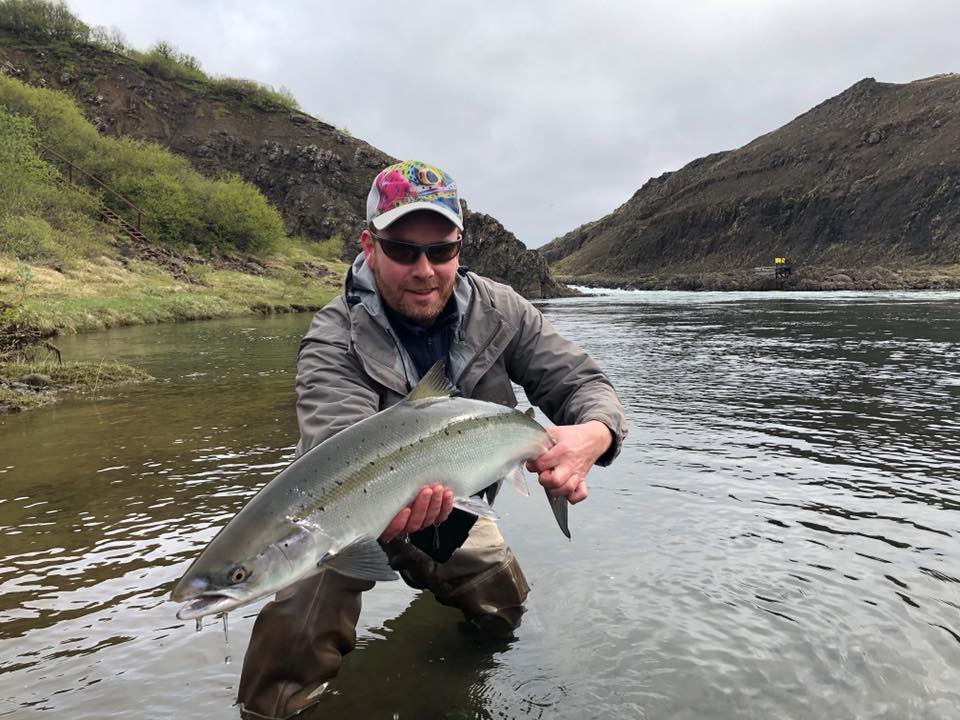 This early snow has repeatedly thawed and refrozen creating a hard layer of pack ice that melts slowly throughout the summer, keeping water levels stable. This bodes well for Nordurá and many of the other West coast rivers as this snow pack will keep their water levels nicely topped up as we approach August. Laxa I Kjos is also report snow still up in the canyon section and high water conditions which is a good sign.
The most interesting point to note with the opening in Iceland is they are already catching grilse. That is an excellent sign this early and historically it has been an indicator of large runs in Iceland. The best years ever recorded have been 1978, 1988, 2008 so could there be a ten year cycle? If so, fingers crossed for 2018. There is still some excellent space available in Iceland and if you would like to participate in salmon rich waters click HERE.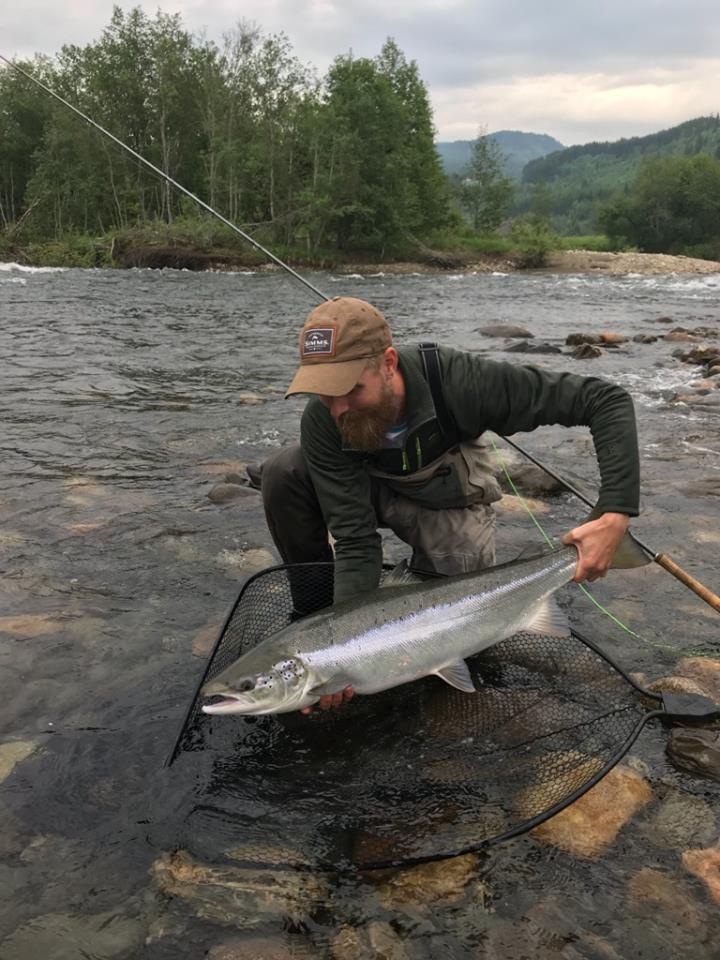 In Norway at Winsnes on the Gaula the river is at mid-summer level and looks amazing. Three weeks of relentless heat have almost melted the snow reserves and raised the water temperature to way beyond normal levels for June. The temperature has dropped around two degrees overnight since the onset of a bout of welcome cold weather. Currently it is at 13 degrees which makes the river just about perfect right now. Although it is still very early they have had four fish so far for the week from three rods and eagerly await the main run of fish still to arrive.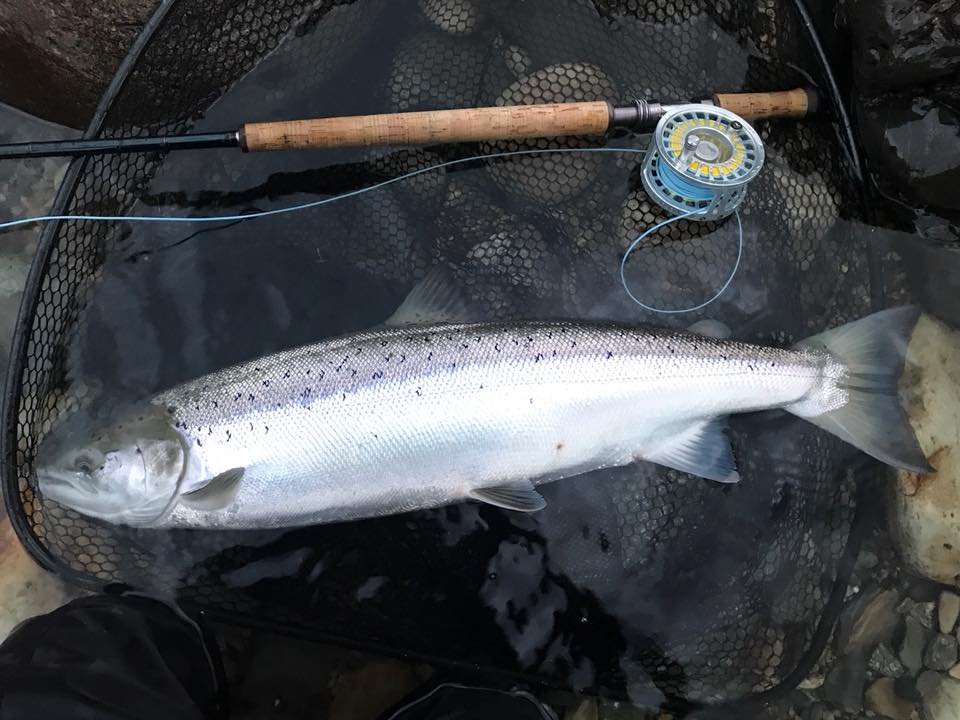 For more details on fishing in Iceland or Norway please do not hesitate to contact Peter McLeod or Alex Jardine or call our office on +44(0)1980 847389.