The past couple of months have witnessed a great deal of fishing activity, despite wide variations in weather. We've seen guests catch lots of bonefish on some days and hardly any on others. We've had blistering days with little wind and loads of action, but we've also had freezing cold spells (well, down to 16C/60F), rain storms, wild winds and, worst of all, quite a few muggy and overcast days – to the delight of the sand fly population.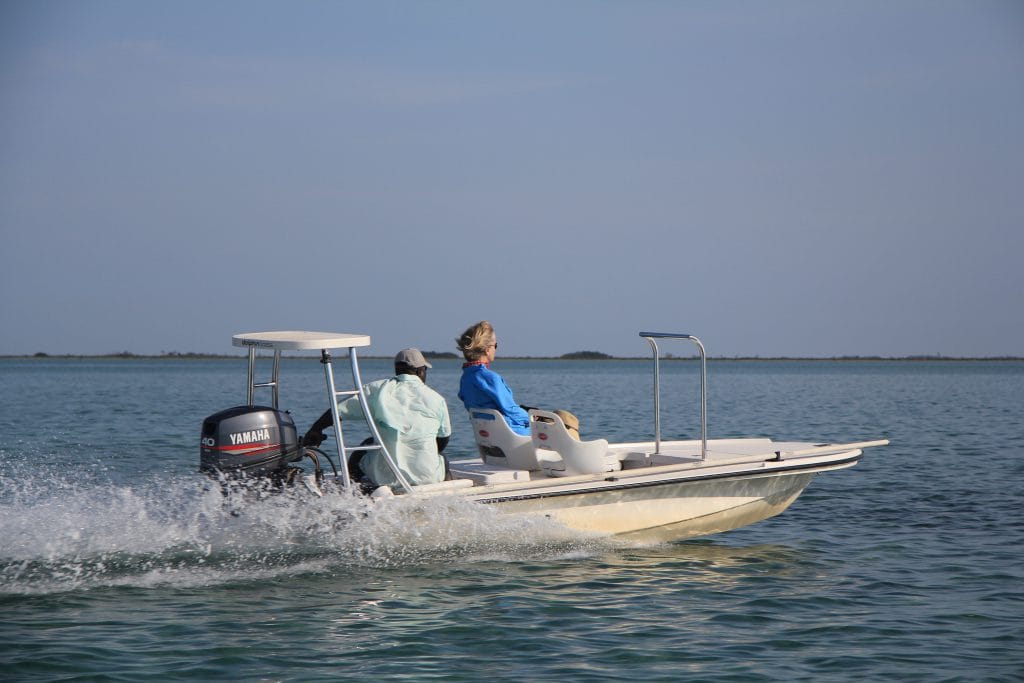 Surprisingly, some of these darker days have still seen good catches, as the guides stationed themselves at strategic points where they knew bonefish would pass by. Blind casting, however, is not my idea of ecstasy; I had enough of that over 25 years of thinly-rewarded salmon fishing.
The kudos for the best solo catch so far this year – 21 bonefish in a day – is shared by Memphis medic Bill Warner and Irish entrepreneur Mark Shortt. Vaughn Ruckley & Stewart Robinson from the UK had 19 in a day, as did Harry Boesch & Mike Harvey from the US. Stevie Lewis & Mark Clarfelt from England had a day with 18, while Ted & Glenda Fowler from Raleigh NC had four days of 17, 14, 17 and 18 bones.
The best individual bonefish of recent weeks was the 8.5-pounder taken by Montana man Tom Nygard in the Marls, while Pat Givens had a brace of 6-pounders from Cherokee Sound, a notoriously testing area. As previously reported, the best so far this season was Stewart Robertson's 10-pounder, taken, rather appropriately, in the Bight of Old Robinson.
And manager Max had a 30lb tarpon on fly near Sandy Point, but he is being coy about the precise location. Victorious secrets…..
We've had some offshore action, too. Club member Annie Rusby lost a blue marlin last week, after playing it for ten minutes. We've had a couple of mahi-mahi (aka dorado) taken on fly, and loads more on heavier metal. There have been truckloads of barracuda taken, too, along with some choice snappers. Angler adaptability has been crucial.
Now the weather looks to have settled down into more normal patterns. Bonefish catches are accelerating and the lodge is jammed.
For more information on the Delphi Club and the Bahamas please contact Alex Jardine or call our office on +44(0)1980 847389.