The Bahamas offers a wonderful mixture of flats fishing, adventure and relaxation. Whether you are a single angler looking to hunt tailing bonefish on beautiful white sand flats, or a couple looking for that romantic hideaway, or a family looking to enjoy the delights of the Caribbean; the Bahamas has a lodge for everybody. Further more, there are direct flights to the Bahamas from the UK.
Here are just a few lodges to consider in 2017:
Andros South – For the serious angler in search of bonefish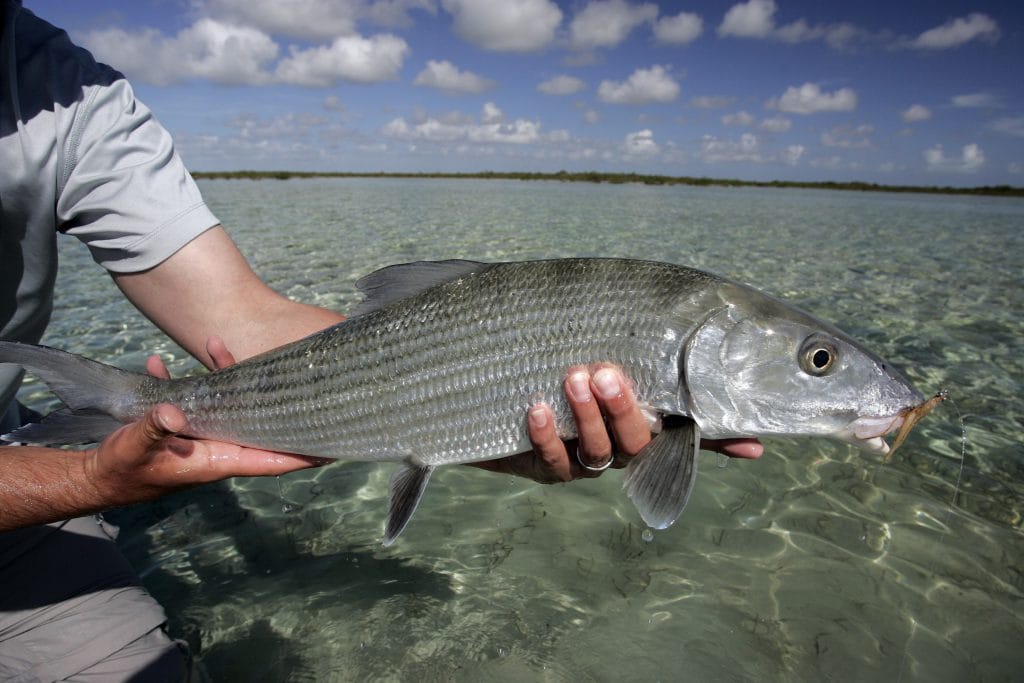 The lodge here very proudly claim that they are not a luxury lodge but far more a lodge for people who love fishing. The accommodation is comfortable but casual, the service is excellent, the food is good and the focus is on fishing. The fishery on South Andros is huge, varied and productive. They fish in four parts of the island; tidal creeks on the East Side, hundreds of small keys off the southern tip of the island, the West Side which is known for large fish, inland ponds and creeks in the middle of the island. Some areas tend to hold large groups of fish while others are home to larger fish in smaller groups. It is our experience that first-time and experienced anglers alike have a great time on the flats of South Andros. There are lots of opportunities for both wading and skiff fishing, depending on your preferences and the conditions.
Costs from: US$3,600 per angler based on 7 nights / 6 days fishing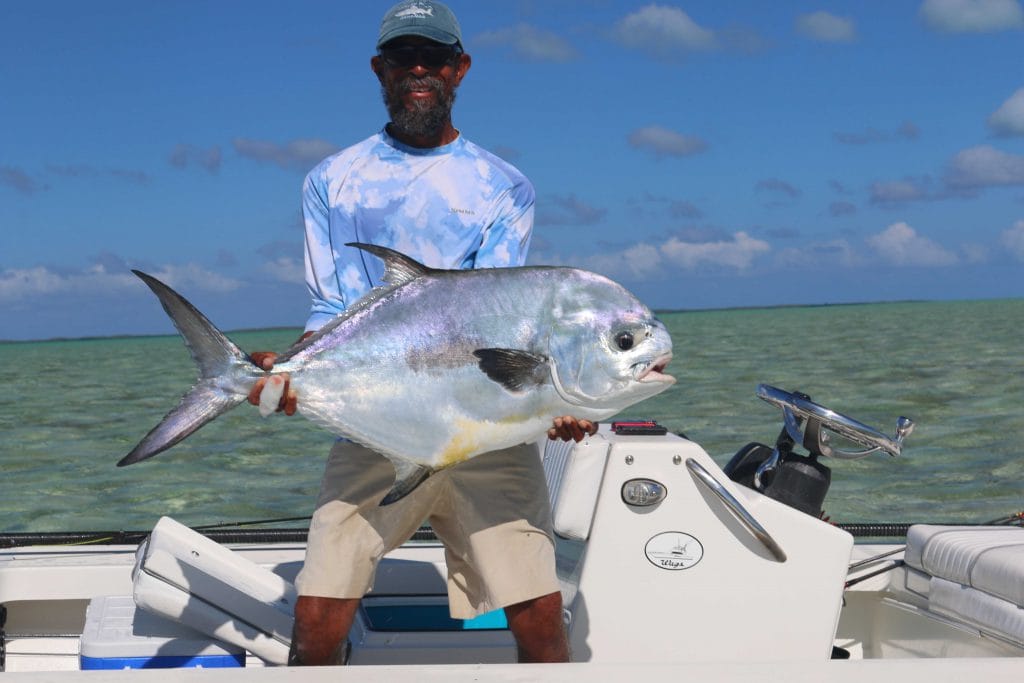 When you first think about fishing in the Bahamas big bonefish appear top of the list. Whilst this is true and this is the place to target trophy sized bonefish, there is also a lot more on offer, especially when you visit the outlying and remote islands such as Crooked and Acklins. These are immensely varied and largely unexplored fisheries. Fantastic numbers of triggerfish can be found, along with permit, tarpon, snook, barracuda, sharks and more. There are fantastic schools of bonefish, of course, and you do see some large ones. However, Crooked and Acklins should be viewed as an unspoilt, varied fishery first and foremost. The accommodation is basic, yet clean, comfortable and perfectly adequate for a week's fishing. The rooms are spacious and are air conditioned. They are also a stone's throw from the beach, which is always a bonus. If you are after a wilderness experience on largely unexplored flats that give access to a myriad of different species that have received very little fishing pressure then we would urge you to visit. Best of all, the operation presents excellent value for money.
Costs from: US$3,290 per angler based on 7 nights / 6 days fishing
Kamalame Cay – For the perfect relaxing and fishing combination
located on a 96-acre private island just off the main Andros Island, the resort offer a great Caribbean playground for families. The resort is gracefully designed with an emphasis on recreation, sport fishing and utter relaxation, this exquisite retreat features the Bahamas' only overwater spa, tennis courts, indoor-outdoor dining, freshwater pool and more – all accessible to just 60 guests. For fisherman, Kamalame is fortunate to be able to offer two distinct fisheries. There is abundant water with excellent bonefishing right on the backside of the Cay, as well including nearby creeks and flats stretching all the way to Majestic Point. There is also some excellent fishing to be had just a short stroll along the beach that you could happily do unguided.
Costs from: US$3,600 per person based on 7 nights / 6 days (without fishing guide)
For more information on the Bahamas please contact Alex Jardine or call our office on +44(0)1980 847389.