Rio Marie 2021 Fishing Report Week 13
Rio Marié has exclusive access to more than 500 miles of the only catch and release, "fly fishing only" river in Brazil. With more than 15 species of peacock bass, regular encounters with fish over 10 lbs and a realistic change of a trophy peacock bass of 20 lb, this is a remarkable fishery.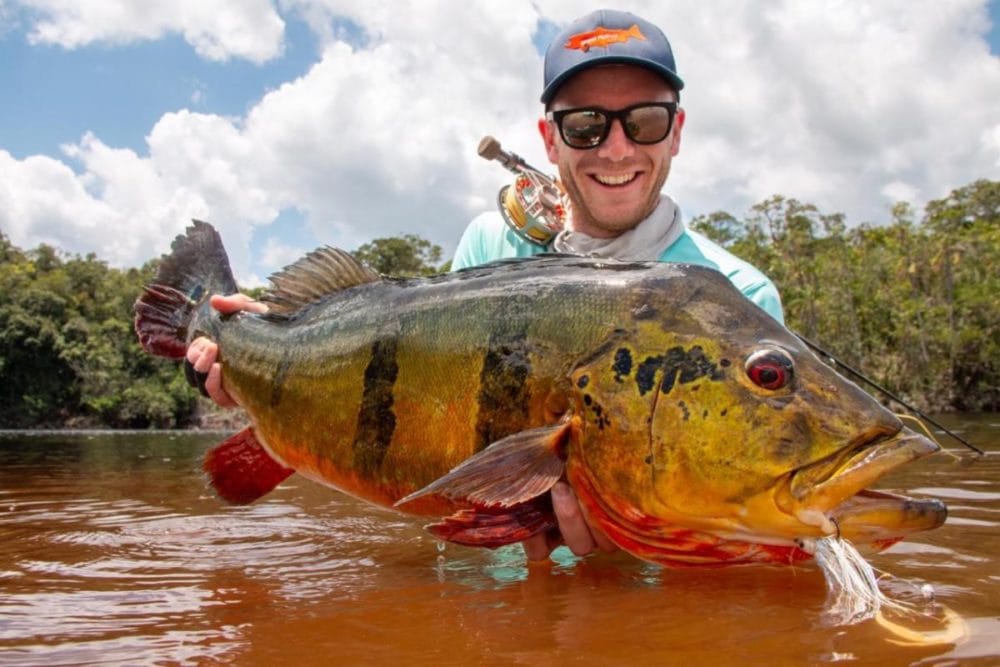 River Conditions
The week started with high water levels due to constant rain, but the level slowly dropped halfway through the week.
Fishing Conditions
We started the week at the top section of the Turi River, and as the week progressed, we moved further north in search of new water. The conditions improved towards the end of the week, resulting in exceptional fishing for peacock bass of all sizes. 
Highlights of the Week
Our hunger to fish new spots and methods ended with six pristine lagoons being discovered. On the other hand, our already proven locations showed us their potential when conditions improved and rewarded us with big fish on the last two days of the week.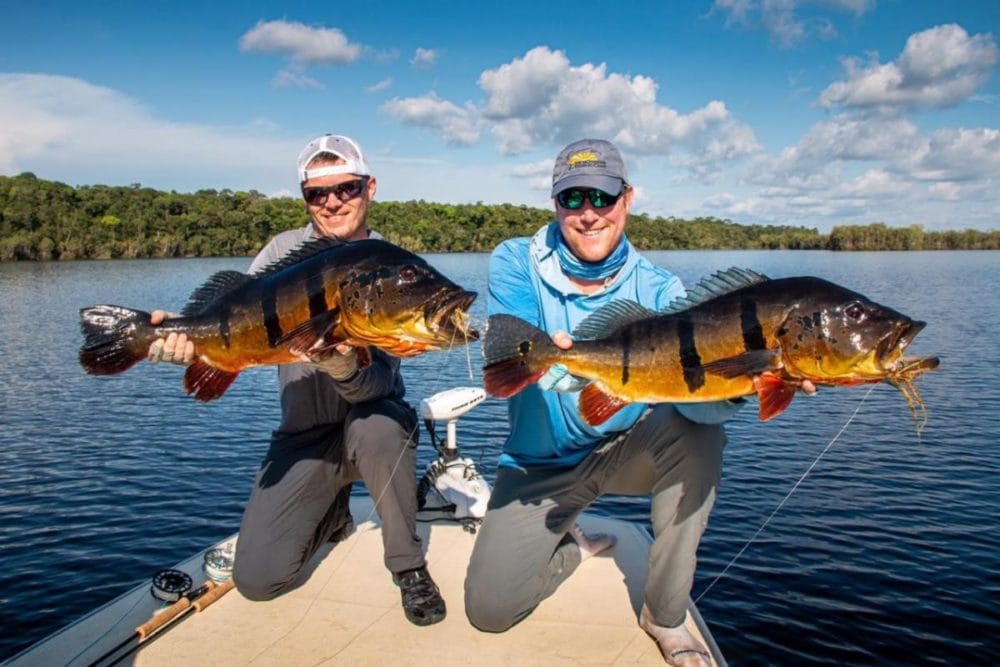 Rio Marie Week 13 Fishing Stats
Number of Anglers: 12 
Total Peacock Bass Caught: 117
Temensis Over 10lbs: 1
Temensis Over 15lbs: 4
Temensis Over 20lbs: 2
MORE INFORMATION ON RIO MARIE?
If you would like more information then please do not hesitate to contact us by EMAIL or call our office on +44(0)1980 847 389