Rio Marie 2021 Fishing Report Week 2
Rio Marié has exclusive access to more than 500 miles of the only catch and release, "fly fishing only" river in Brazil. With more than 15 species of peacock bass, regular encounters with fish over 10 lbs and a realistic change of a trophy peacock bass of 20 lb, this is a remarkable fishery.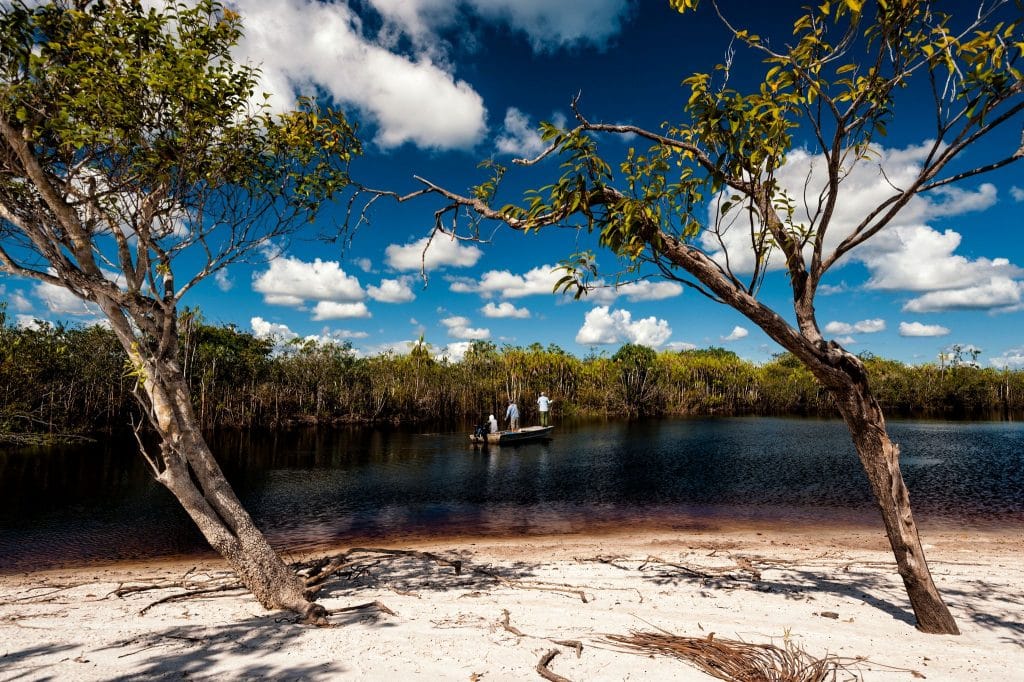 Weather: Throughout the week it was hot and clear. Showers and overcast days were few and far between.
Temperatures between: 25 and 32ºC
River Conditions: The water was still dropping but not as quickly as one our first week. The water temperature of the Igarapé was by no means warm, but it is an improving picture, and the river should continue going in that direction soon.
Fishing Conditions: The fishing conditions are excellent throughout the week.
We started our week fishing in the lower part of the Marie, then moved to the middle sections of the river later in the week. The group was made up of two seasoned anglers and six beginners, and it seemed that all had an excellent time. It was a great mix of seasoned and new anglers who were ready to learn and truly live the Marie experience.
Highlight of the Week: Alex finished the week with an excellent average of two temensis per day, the largest measuring at 22 lbs! No less important are our new fishermen who managed to test their strength and capture some temensis of their own, an exceptional achievement considering their experience.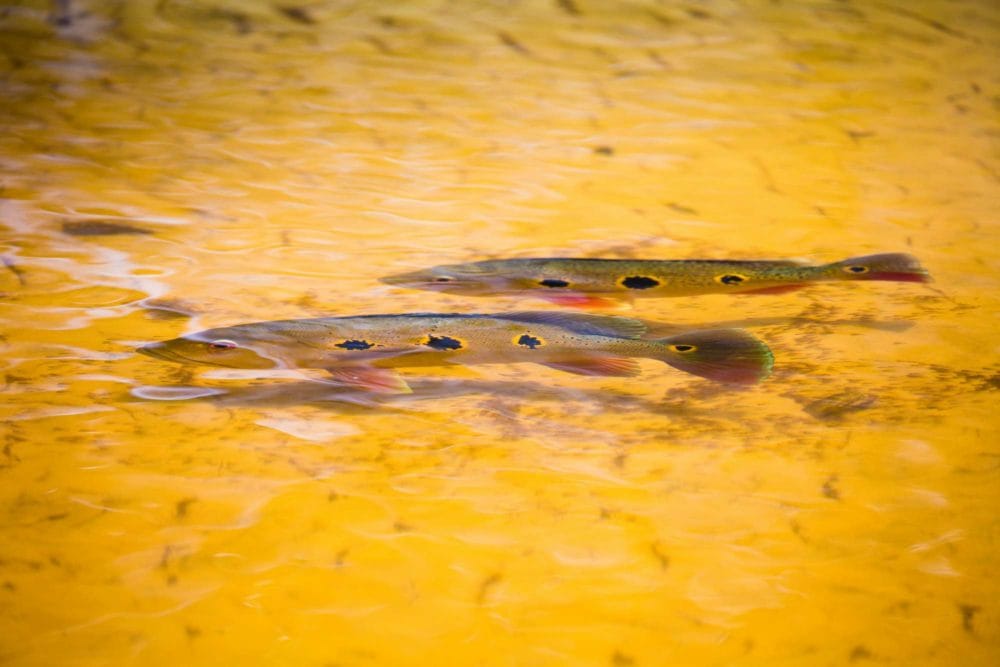 Rio Marie Week 2 Fishing Stats:  
Number of anglers: 12
Fishing Stats:
Number of Anglers: 8 from Brazil
Butterflies caught: 150
Temensis Caught: 81
Temensis Over 10lbs: 20
Temensis Over 15lbs: 8
Temensis Over 20lbs: 1
MORE INFORMATION ON RIO MARIE?
If you would like more information then please do not hesitate to contact us by EMAIL or call our office on +44(0)1980 847 389