Rio Marie 2021 Fishing Report Week 7
Rio Marié has exclusive access to more than 500 miles of  the only catch and release, "fly fishing only" river in Brazil. With more than 15 species of peacock bass, regular encounters with fish over 10 lbs and a realistic change of a trophy peacock bass of 20 lb, this is a remarkable fishery.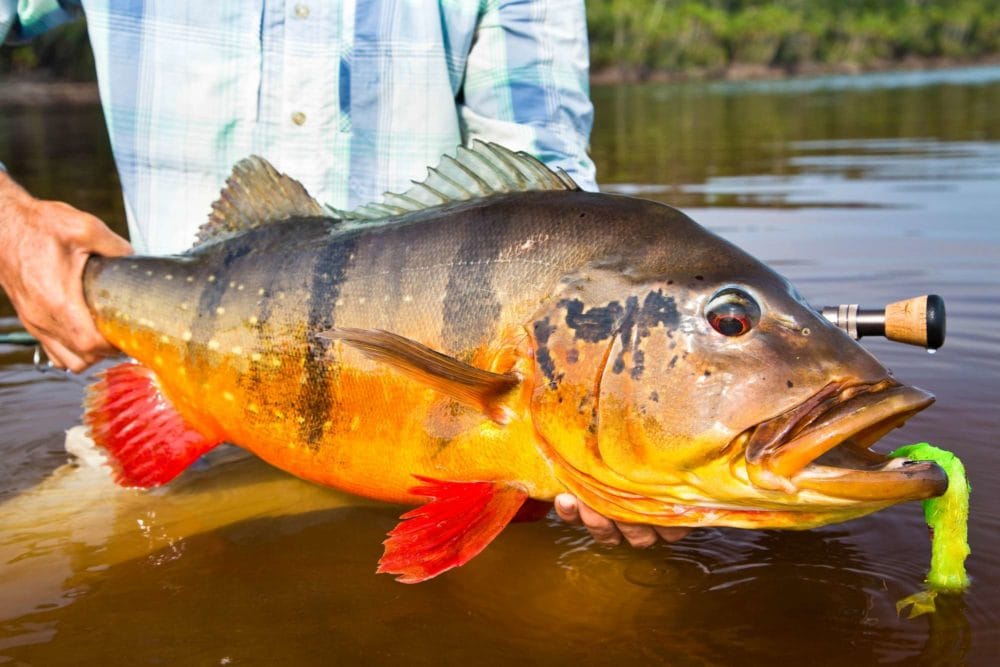 Weather: We had an overcast, warm week with some heavy rain.
Temperatures ranged between 25 and 36ºC
River Conditions: Our week started with high water levels but began to drop during the middle of the week. 
Fishing Conditions
We started the week in the lower part of our fishing grounds, visiting the ever-memorable Marie Lakes, Maxi and Ceua. As always, they showed us the treasures in the form of some large temensis. On the second day of the week, we began fishing the Rubo River, where we stayed for the rest of the week. In total, we travelled about 350km (about 200 miles) in search of low water and better fishing conditions, and the hard work we put in paid off. 
Highlights of the Week
Oscar and Francisco, who travelled from Colombia, impressed us with their knowledge, having targeted peacock bass for more than 40 years. Even on relatively light equipment, they were able to land some stunning fish quickly. Karen and Scott adapted well to the high temperatures we often see in the jungle from their colder home of Alaska. Finally, Eworth from Belize applied his expansive knowledge as a saltwater guide and took his temensis count to six, the largest being 21 lbs.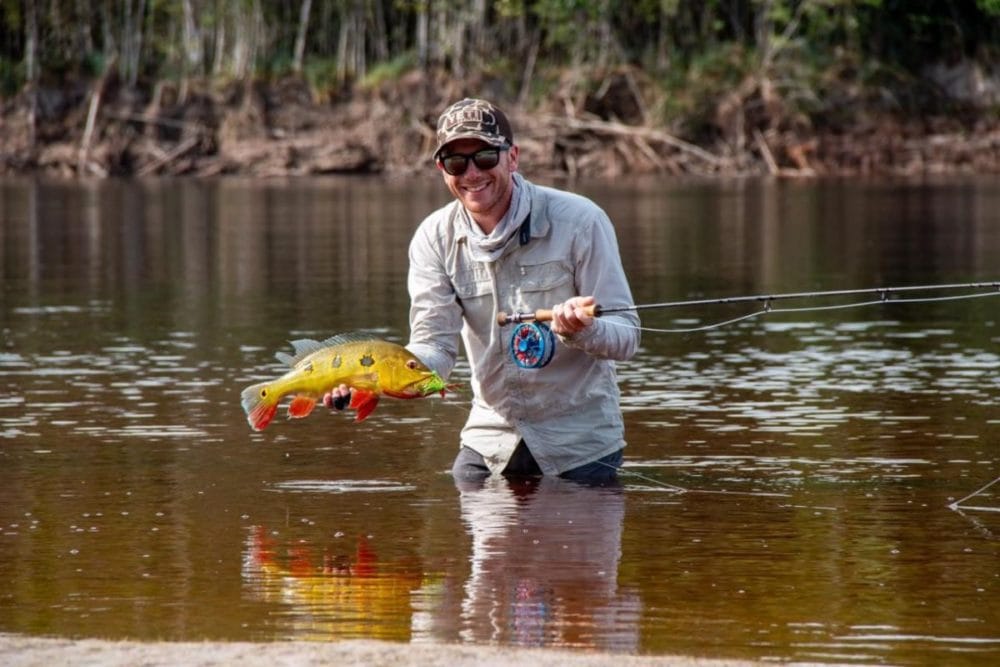 Rio Marie Week 7 Fishing Stats
Number of anglers: 9
Butterflies caught: 249
Temensis Caught: 83
Temensis Over 10lbs: 19
Temensis Over 15lbs: 14
Temensis Over 20lbs: 3
MORE INFORMATION ON RIO MARIE?
If you would like more information then please do not hesitate to contact us by EMAIL or call our office on +44(0)1980 847 389