Rio Marie 2021 Fishing Report Week 8
Rio Marié has exclusive access to more than 500 miles of the only catch and release, "fly fishing only" river in Brazil. With more than 15 species of peacock bass, regular encounters with fish over 10 lbs and a realistic change of a trophy peacock bass of 20 lb, this is a remarkable fishery.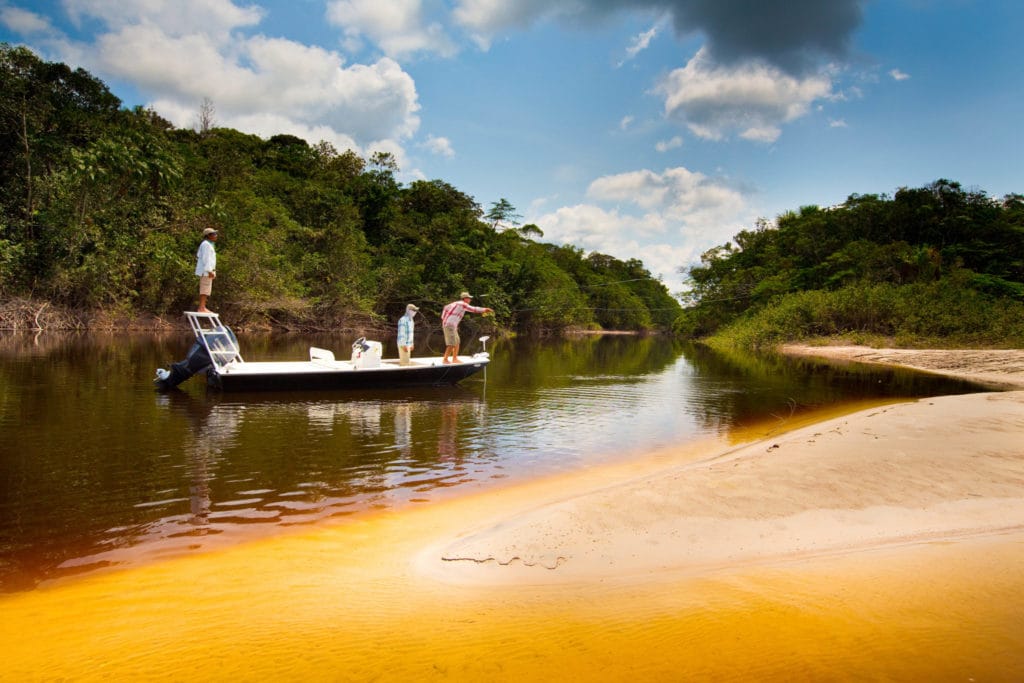 River Conditions
The week started with high water levels due to constant rain, but the level slowly dropped halfway through the week.
Fishing Conditions
We started the week in the upper reaches of our fishing area, where we saw some good action, but as the water rose, we descended in search of better conditions. Our anglers this week focused on some of giant catfish that swim in these waters. Although it is great to fish for peacock bass, we enjoyed diverting some of our attention to search for these mysterious giants.
Highlights of the Week
Some anglers were surprised by the numbers and strength of the giant catfish that inhabit these waters. Their patience was rewarded with hard runs on heavy gear, and many monster catfish landed. We cannot forget to commend Oscar and Francisco for spending another week catching fish with us. They are proof that age is not an excuse to keep you from doing what you enjoy.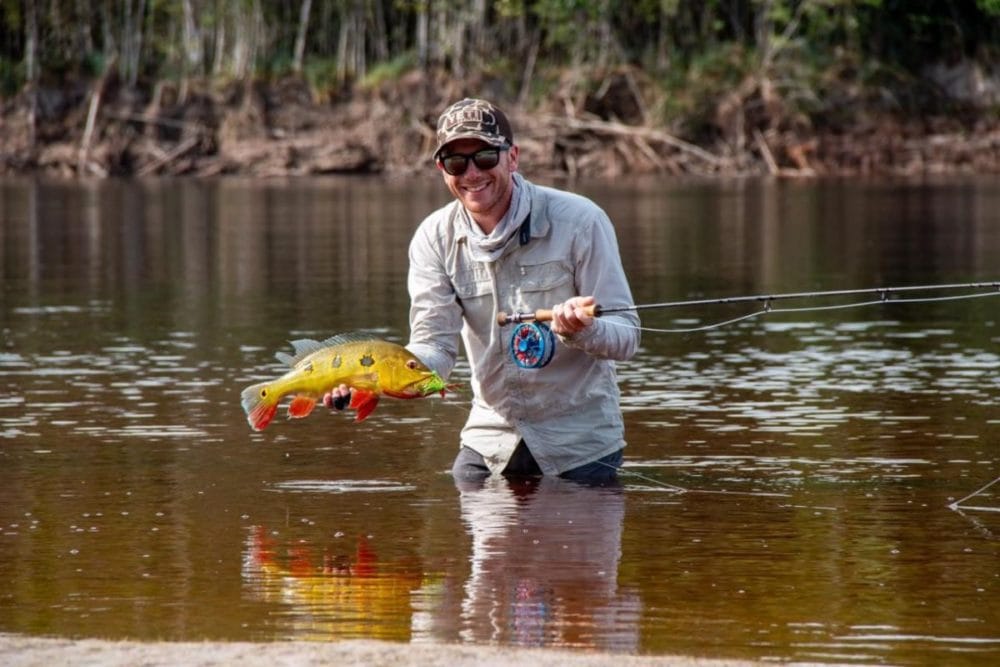 Rio Marie Week 8 Fishing Stats
Number of anglers: 12
Butterlfies caught: 163
Temensis Caught: 39
Temensis Over 10lbs: 6
Temensis Over 15lbs: 3
Temensis Over 20lbs: 1
Catfish: Many
MORE INFORMATION ON RIO MARIE?
If you would like more information then please do not hesitate to contact us by EMAIL or call our office on +44(0)1980 847 389