Rio Marie 2021 Fishing Report Week 9
Rio Marié has exclusive access to more than 500 miles of the only catch and release, "fly fishing only" river in Brazil. With more than 15 species of peacock bass, regular encounters with fish over 10 lbs and a realistic change of a trophy peacock bass of 20 lb, this is a remarkable fishery.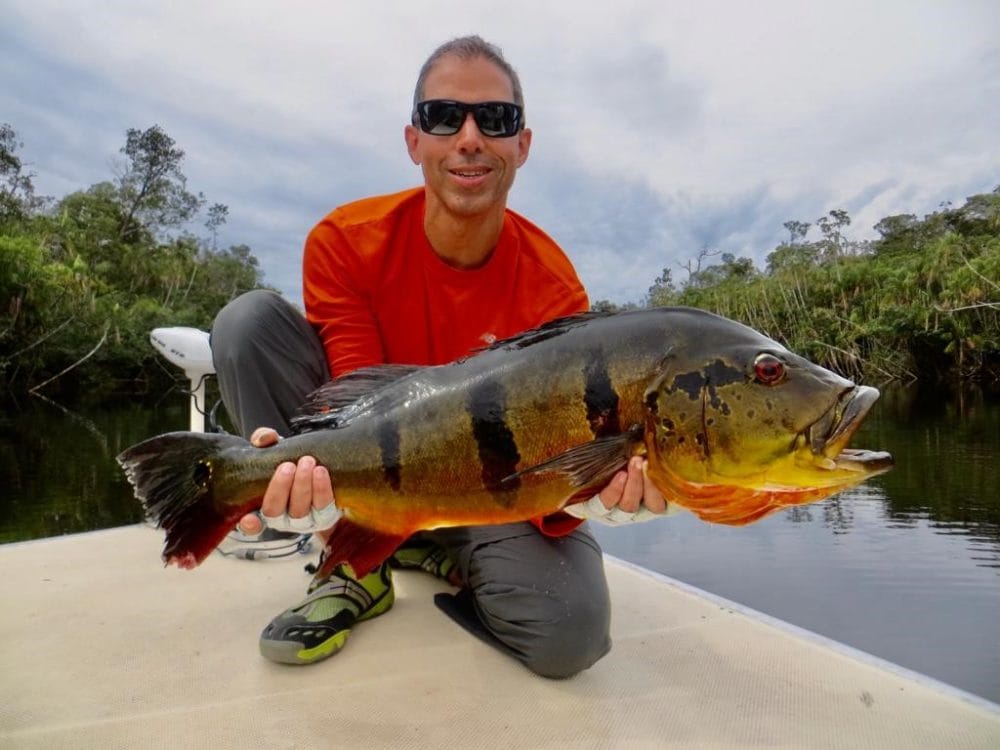 River Conditions
The week started with high water levels due to constant rain, but the level slowly dropped halfway through the week.
Fishing Conditions
We started the week in the higher part of the Turi River, a tributary of the Marie River. There we found perfect water conditions and had great fishing as a result. This area had not been touched in almost four years. However, the rapid drop in water on the Turi caused us to move into the main river to avoid getting trapped in the shallowing river. We finished the week on the main river, which kept a stable height and provided great fishing.
Highlights of the Week
Our ambitious strategy to fish Turi River to cover waters that have not been in four years proved highly successful. The several big fish landed made the risk of getting stuck very worth it. Also, we can't forget to thank our skilled captain, who granted us a safe descent through the shallow Turi River and made sure to get us through the shallow sandbars without a hitch.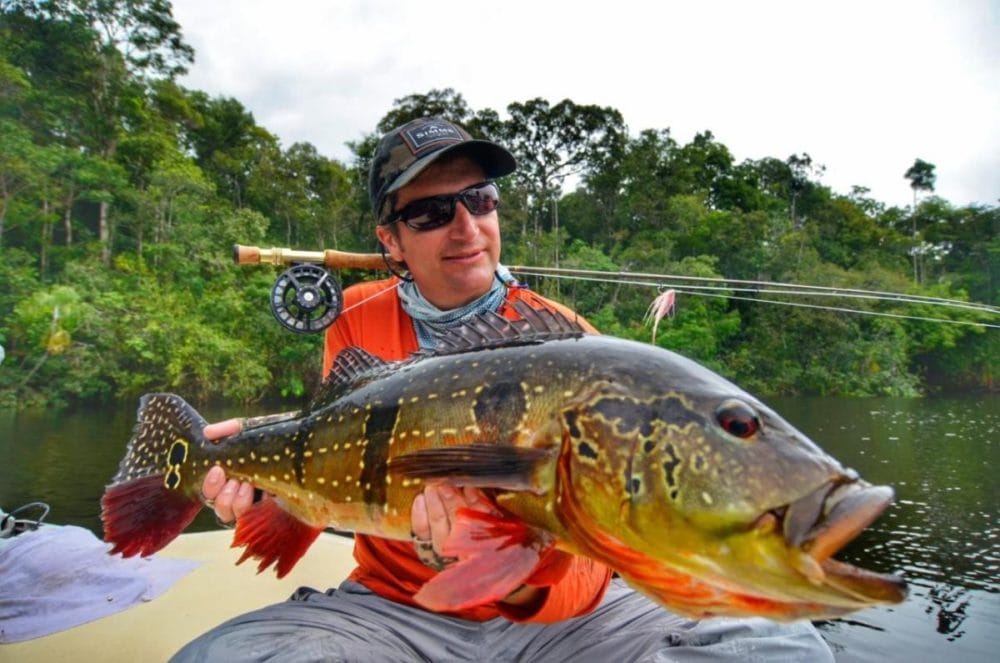 Rio Marie Week 9 Fishing Stats
Number of Anglers: 12 
Butterflies caught: 405 
Temensis Caught: 50 
Temensis Over 10lbs: 11 
Temensis Over 15lbs: 13 
Temensis Over 20lbs: 4 
MORE INFORMATION ON RIO MARIE?
If you would like more information then please do not hesitate to contact us by EMAIL or call our office on +44(0)1980 847 389