We welcomed 9 guests from the USA for the start of our 4th week of the season, including brothers Bill & John, Dan and Dianne, Steve, Scott, Jackson and Pat. Tim Youngkin who was fresh from a weeks fishing on St. Brandon's just a few days prior to his arrival on Farquhar making up the group. It was everyone's first time out on the atoll with us and as such we wanted to put in every effort to show them the great fishing Farquhar offers.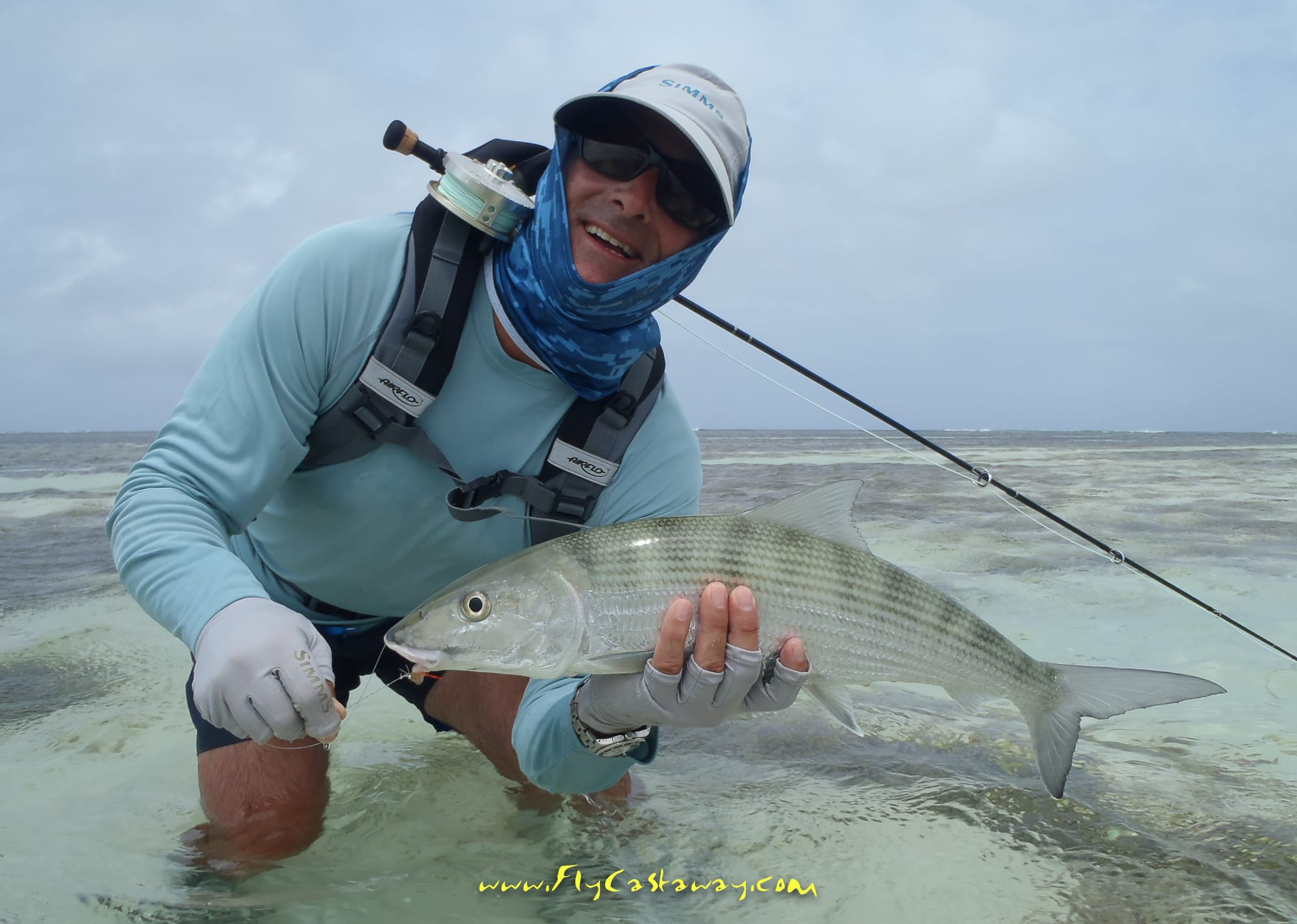 Sadly for the group, our week was plagued by the unseasonal weather that continues to affect all of the Seychelles atolls. Strong winds, cloudy skies and the occasional bout of rain were the norm for the duration of the week so we had to pull out all the stops to get them into some fish.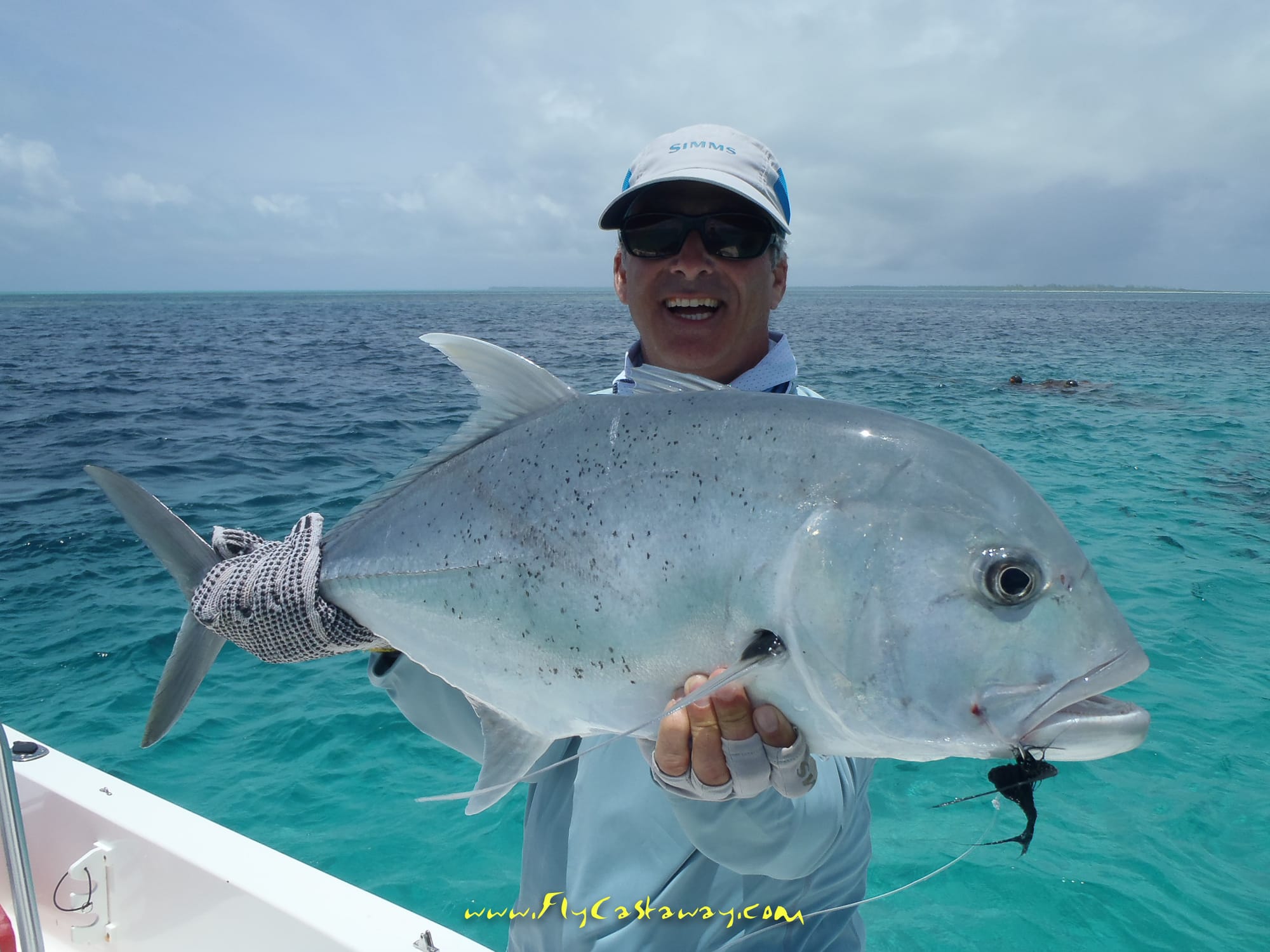 The GT's were subsequently tough to come by this week with only a few fish being hooked. Steve and Scott however each got a fish, Scot's 80 cm fish being the largest for the week. Some bigger fish were seen on stingrays, but tough conditions made getting the fly in front of them a challenge.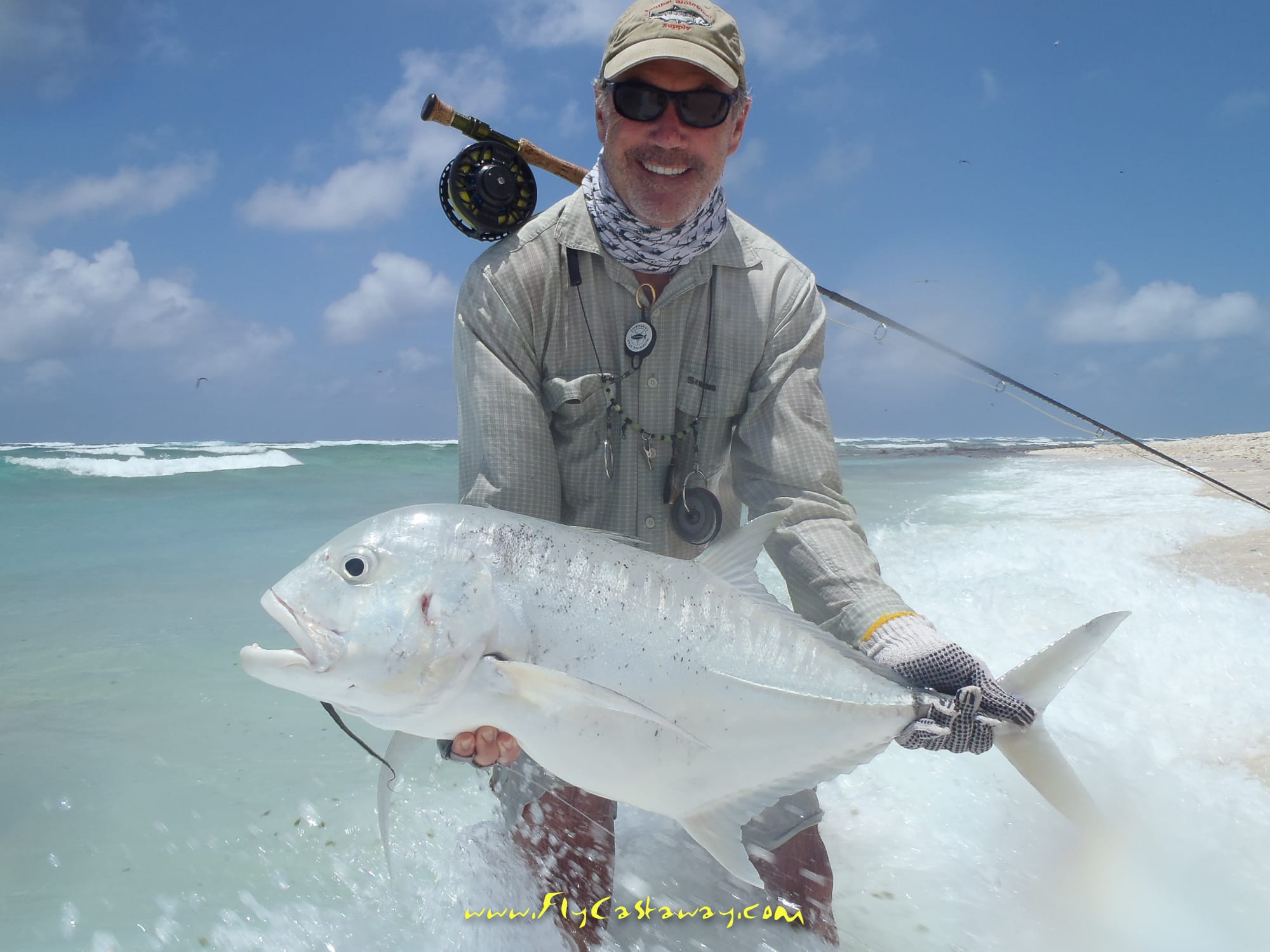 The Bumphead Parrotfish were however out in full force this week, shoals of the giant blue fish being seen across all parts of the atoll. A   total of 15 specimens were hooked….sadly though we enjoyed zero fortune here either as every fish was lost before a picture could be taken. Fish were lost to coral; hooks pulling free and one fish snapping a 10wt fly line clean in half after a scorching first run. So although Bumpies managed to get the better of us this week, they provided consistent action for our guests who I'm sure now have the fever!
Farquhar however proved once again why it such a superb fishery, some great Bonefishing coming to the rescue. Consistently providing our guests with the sort of shallow water fishing that is often overlooked in the Seychelles, it highlighted the atoll's incredible diversity. Some really big fish were spotted during the trip, the largest landed being a good fish of 21 inches!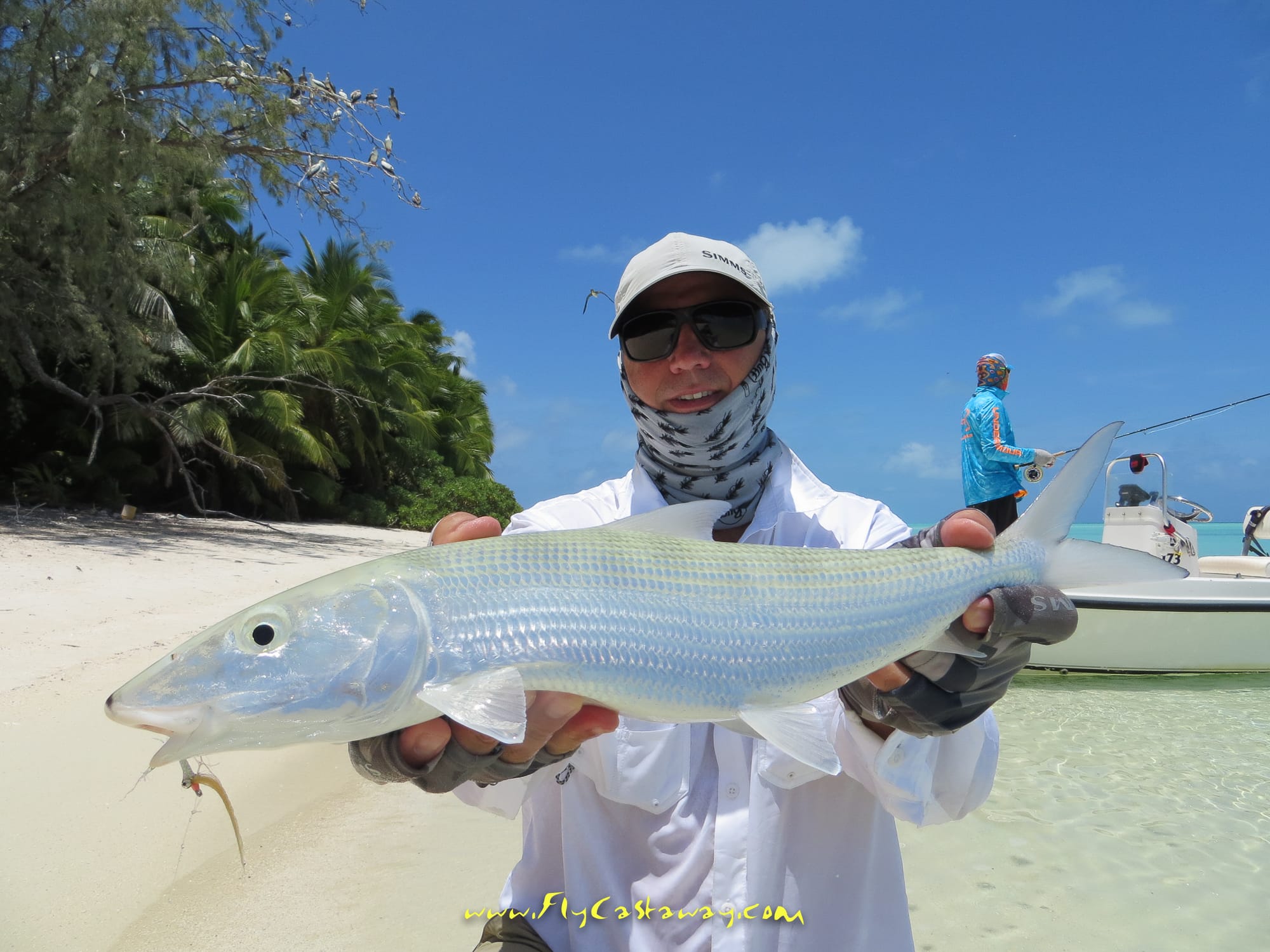 Offshore wise the Sailfish continued to be abundant with large numbers of fish raised to the back of the boats during the course of the trip. John Dory capitalized on this and was exceptionally pleased with his first Sailfish ever caught on fly.
His brother Bill managed to land a 5kg Yellowfin Tuna on fly a short while later, so too Scott which provided the guest house with fresh Tuna Sashimi for the remainder of the week.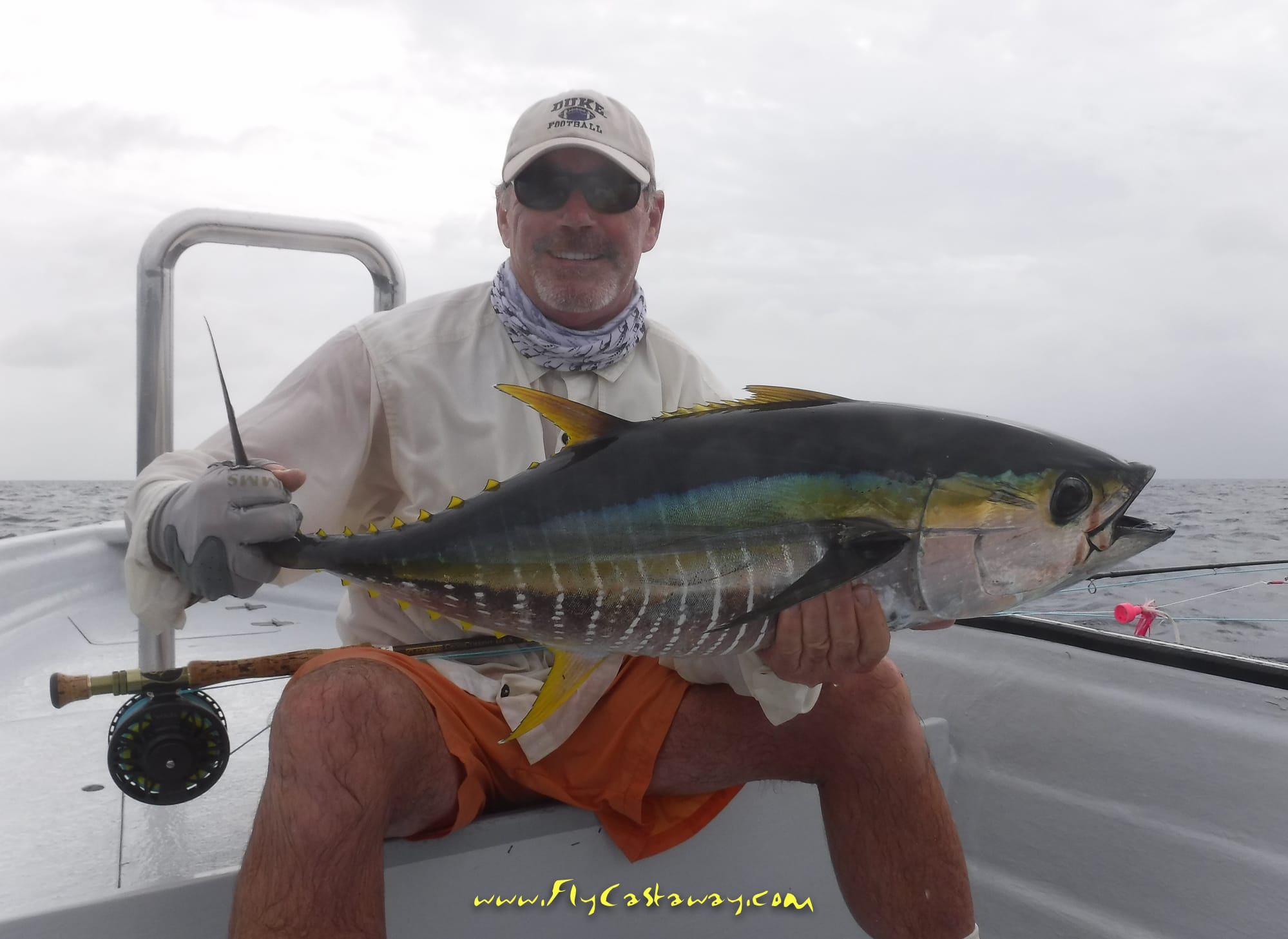 So despite some really tough weather conditions, we stuck to our guns and ensured the week was enjoyable for all iinvolved!
Until next week
The Farquhar Guide Team
For more details about fishing on Farquhar, please contact Charlotte Chilcott or Peter McLeod Alternatively, please call the office on ++44 1980 847389 to discuss your plans.