Travelling to unknown foreign destinations can often be intimidating, so when someone suggests something like fly fishing in Mongolia, your first instinct may be to decline. It is likely that this destination has not come up too often in conversation, featuring no world-class beaches, no famous holiday resorts, a central business district which lags a long way behind and a culture that still largely live a Nomadic lifestyle. However, for those that look past this, there is a whole world of discovery and enjoyment to be had for anglers, and non-fishers alike.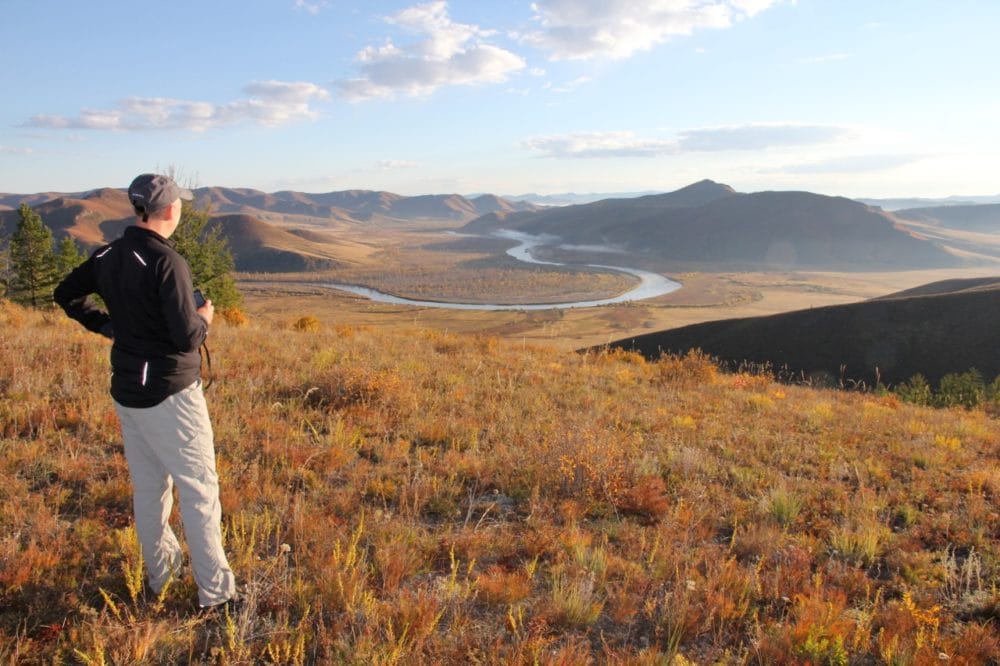 Having taken my first steps in Mongolia several years ago, I could not resist returning just one year later; both trips absolutely took my breath away and left me longing to return. With this yearning to visit Mongolia again and to explore more of the great fly fishing on offer I am delighted to be exploring the Onon River in the autumn of 2020.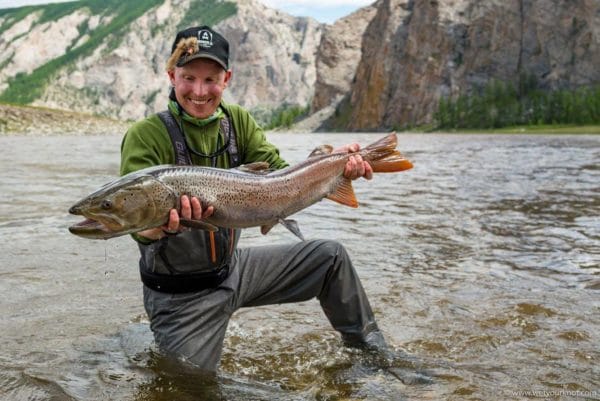 The Onon River is divided into three trips; The Buryat Headwaters, the Upper River Adventure and the Lower River Expedition. Following discussions with some of the guides that I know on the river it was clear that the Lower River trip would offer a fantastic Mongolia fly fishing experience. It offers a longer fishing experience and a great variety of water.
The downside when compared to the Upper River trip is that the accommodation is a mix of Tipi Camps and Ger camps (All Ger Camps on the upper river). That said, I have stayed in both styles of camp in Mongolia and they are both comfortable and suitable places to overnight with plenty of room for two anglers to dump kit in each tent.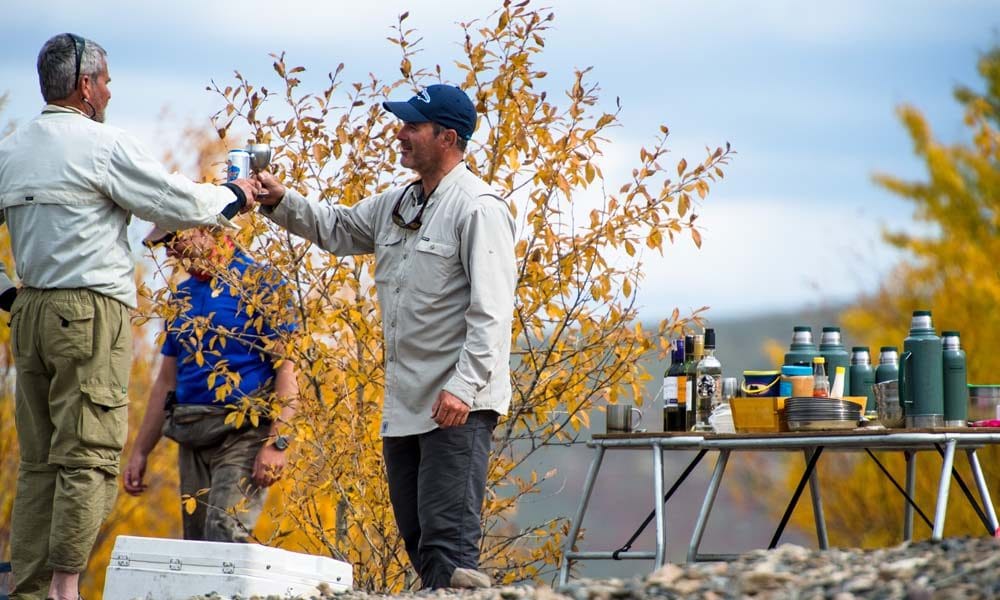 All three operations are run by Mongolian River Outfitters who have created a vast conservation area of prime taimen water that they split up to allow anglers to fish great water while resting large areas to avoid over fishing. Each day, anglers will float between 10 and 15 miles with a lunchtime stop midway. The river was the first in Mongolia to be legally designated as catch and release, fly fishing only for international anglers. Thanks to the protection efforts we now believe the Onon has one of the world's healthiest taimen populations. Whilst the camp safely catch and release hundreds of fish a season, taimen fishing is not easy. These fish are big, old, and smart. Sometimes the river rewards with over 10 fish to an angler in a day and other times, the fish can get very finicky.
I prefer to use a single handed 9 foot 9 weight when fly fishing in Mongolia as it is easier to use when fishing from the boat, but it is hard work fishing all day with big rods and big flies. There is however a bonus if you decide to use a smaller rod from time to time, the Onon has great populations of grayling, lenok trout and amur trout that will aggressively eat dry flies and nymphs, and offer fantastic sport on a 5 or 6 weight outfit.
Trip Details:
Location: Mongolia – Onon River
Freshwater: Single and double-handed rods, wading, drift-boat fishing
Country: Mongolia
Capacity: 6-8 anglers per week
Season: August to October
Hosted Trip Dates: 19 – 29 September 2020
Cost: US$6,450 per person
If you would like more information email Alex Jardine or phone +44(0)1980 847 389.