The sailfishing fishing grounds for this past week went out from averaging 30 miles to as far as 45 miles over the past month to 35 to 50 miles. Seas this week have continued to stay calm with sunny skies and light to no wind in the mornings.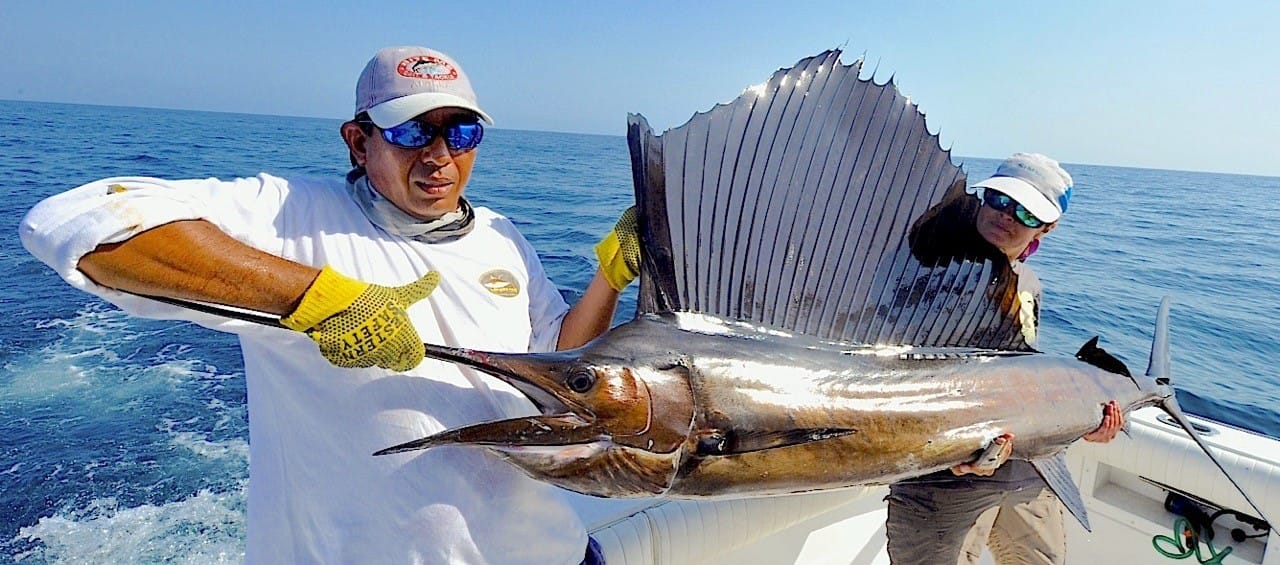 This week saw great results with boats reporting excellent numbers of sailfish raised. Most were raising numbers into the teens up to the low twenties. Billfish releases were also in the high single digits to mid-teens with most of the Great Sailfishing boats releasing between 8 to 12 sails.
The most exciting news is that the marlin bite this past week has been consistent with most boats reporting at least one blue marlin in their teaser spreads every day. At the end of the week all of the boats released anywhere from one to four marlin within four days. Even better news is that there is bluewater moving closer in to shore so  enabling us to get "lines in" at only 16 miles from the dock – hopefully this will last and our guests enjoy even longer fighting marauding billfish.
For flyfishermen billfish on the fly represents one of the ultimate challenges. Nothing cam prepare you for the excitement of seeing such a large fish up close, lighting up electric blue as it smashes the teasers before turning on your fly. The speed with which they travel will quite literally take your breath away. The rich ocean around Guatemala represents the most prolific destination for billfish anywhere in the world and numbers are key when fly fishing for them.
For more details and to discuss the best time to target sailfish and Marlin on fly, please contact Peter McLeod or call the office on +44(0)1980 847389.