Bosnia 26th September – 3rd October
26th September – 3rd October 2020
The clear waters of Pliva and Ribnik Rivers flow over limestone to provide the ideal habitat for fly life, big grayling and brown trout. Much of the water is similar in nature to our chalkstreams and great hatches can be had throughout the season. 
Olly Thompson will be heading to the Pliva and Ribnik to make the most of the September and October hatches. At this time of the season blue winged olives and flying ants can provide some superb dry fly action bringing some of the biggest trout and grayling to the surface.
Rivers such as the Pliva, Ribnik and Sanica offer crystal clear chalkstream-like water where the fish are easily seen, although they can scrutinise each fly offered to them. These are exciting dry fly waters where you can target fish for long periods of time whilst trying the beautifully made local fly patterns.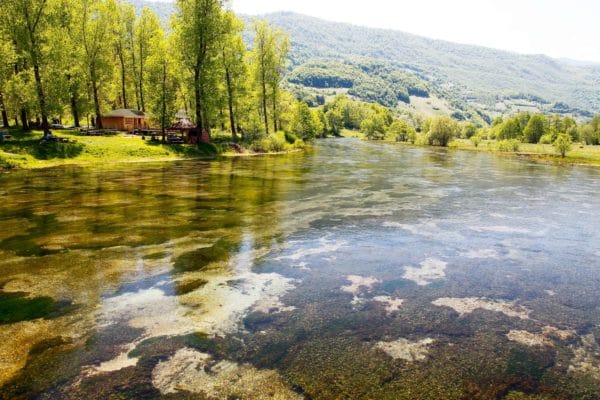 Once again this Autumn we have a group of anglers returning to these wonderful rivers in search of large brown trout and grayling on tiny dry flies. If this sounds like your kind of fishing why not join Olly. 
View Alex Jardine's previous trip report HERE and Phil Ratcliffe's Bosnia experience HERE.