Southern Highlands, Iceland July 2022
7th July – 13th July 2022
Alex Jardine will be leading a hosted group to the spectacular Southern Highlands of Iceland to fish for wild brown trout and Arctic char on the Tungnaá and Kaldakvisl rivers. Based from the very comfortable Highlands Lodge, the group will have access to an extensive network of highlands trout rivers.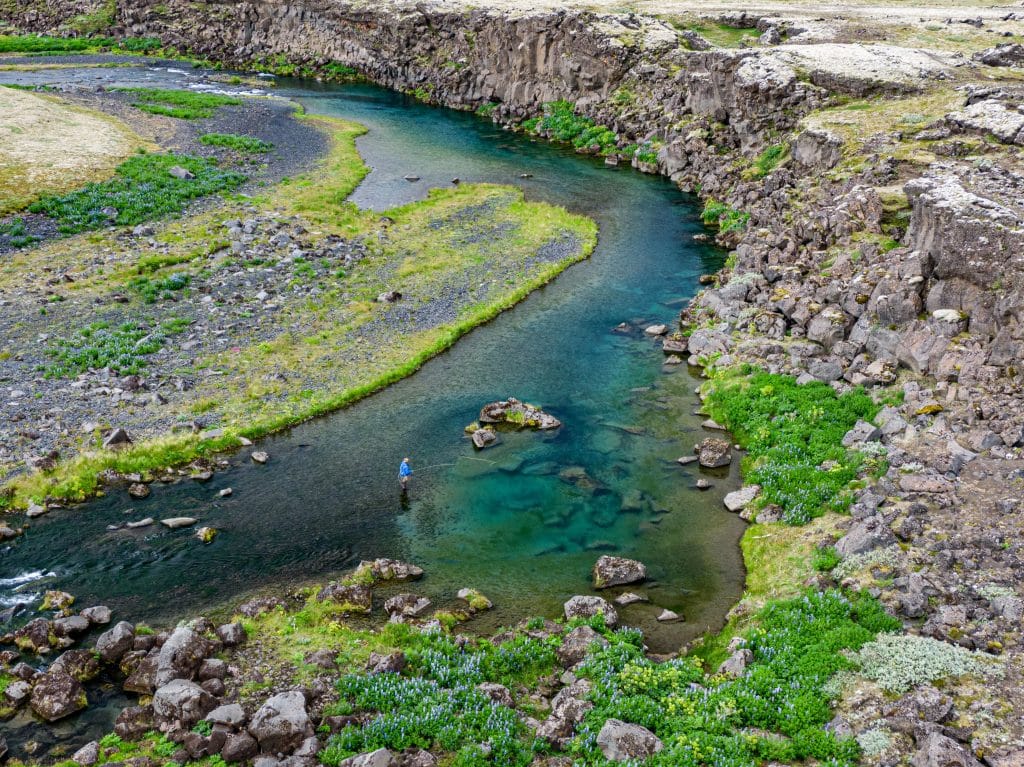 This package based from one lodge offers fishing on two rivers, the Kaldakvisl and the Tungnaá. Both rivers offer fantastic trout and Arctic char fishing.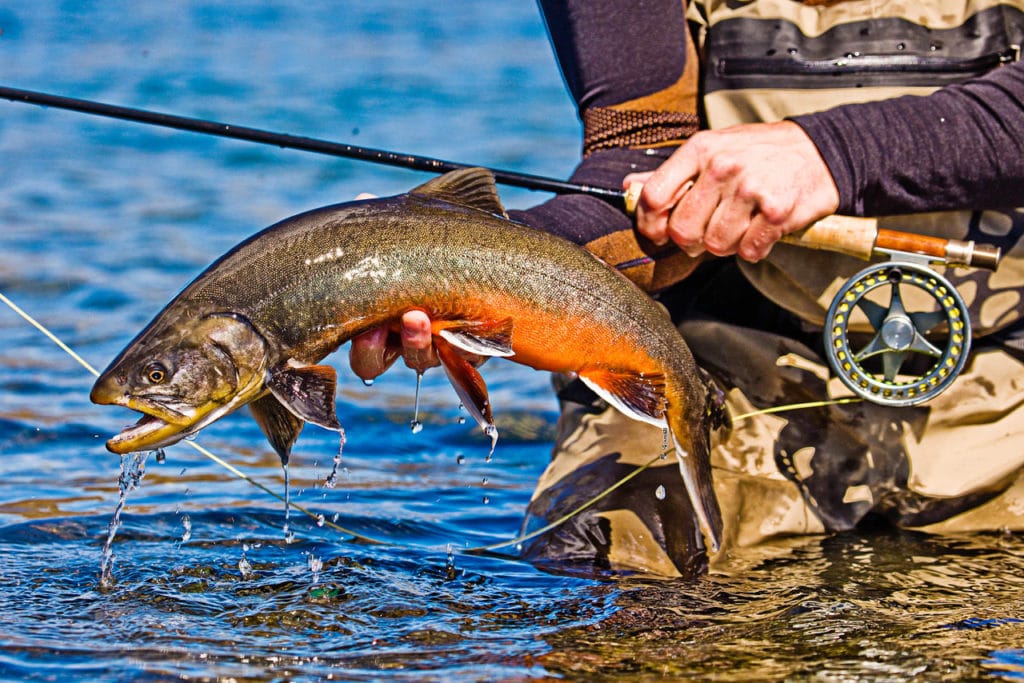 The river Kaldakvísl is truly a hidden gem. Fished only by a select few each season, this valley offers an exclusive experience. The beautiful valley offers a river full of character and an array of pools, riffles, pockets and runs. On the 12 km (16 mile) beat, one can find beautiful waterfalls, great canyons, fast water, slow water, rocks, sand and so much more. The river is full of Arctic char, their size averaging at 3-4 lbs, although char weighing up to 7 lbs can be found there as can big brown trout. The upper part of the river flows through an inaccessible deep canyons, and it is in these canyons where the char and trout can grow to their full size, safe from anglers. The river has a four-rod limit. It's hard not to fall in love with Kaldakvísl once you've had the chance to get to know it.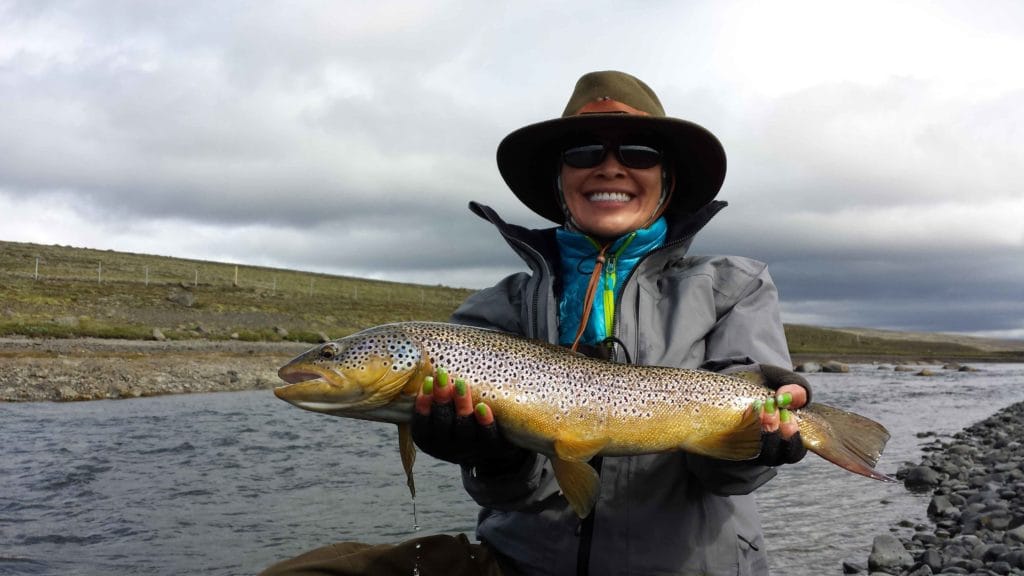 Tungnaá is a formerly milky glacial river that became gin clear in 2013 as a consequence of a newly opened hydro-electric power plant. The new plant transformed this formerly rough, dark river into a fascinating crystal-clear stream, flowing into beautiful miniature canyons as well as more traditional pools filled with both Ice Age brown trout and big Arctic char. This Highland stream is probably one of the best kept trout fishing secrets in the world. The river offers a more technical challenge, where stealth, among other attributes, is essential. The native brown trout and arctic char average 3-5 lbs, with some monsters reaching up to 12 lbs.
You can see a short video on the river here.
The Lodge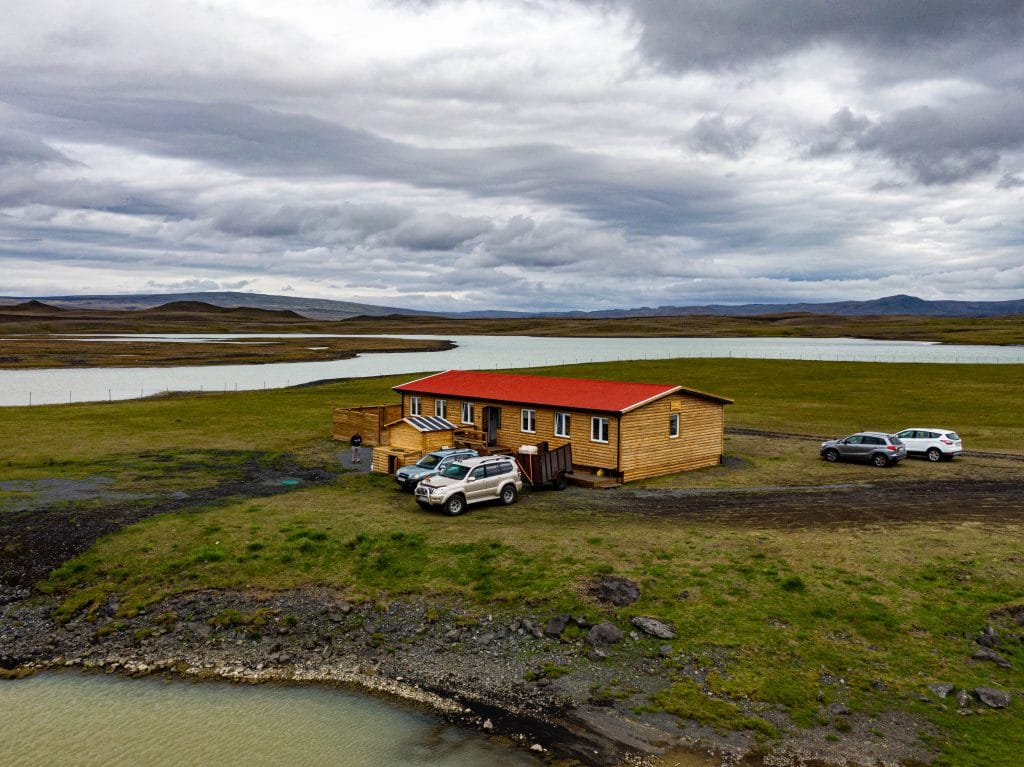 The hosted trip will be based from the comfortable Thoristungur Highland Lodge. Completely renovated for the 2019 season the lodge offers a quiet and secluded stay in the highlands. It has six double/twin bedrooms and can accommodate up to 12 people. The bedrooms are not big but each has a sink and a large wardrobe.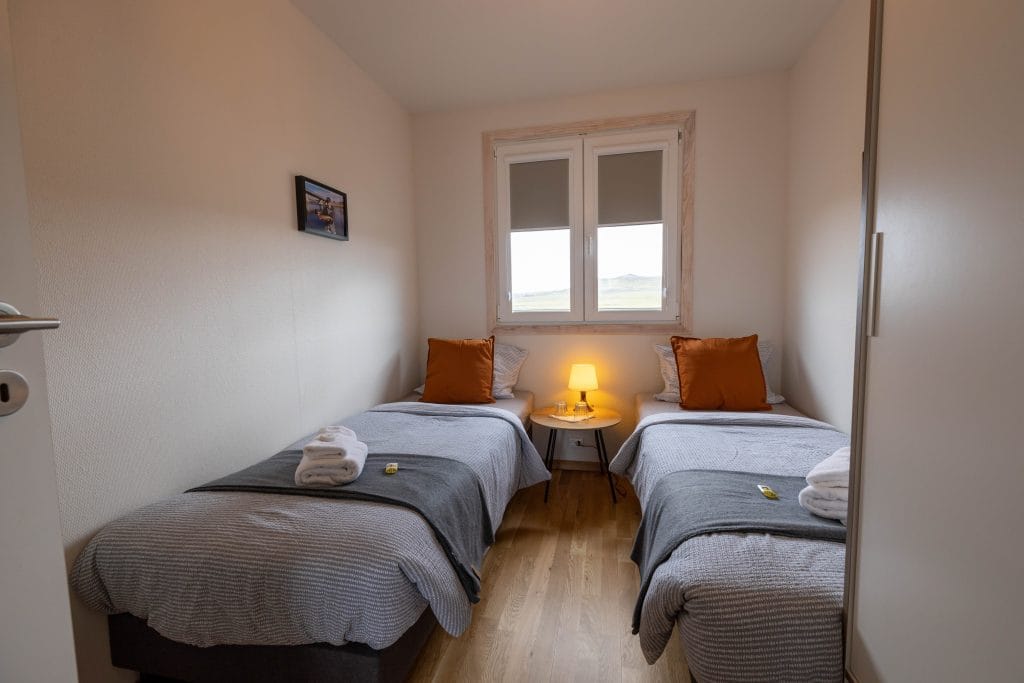 There is a shared bathroom with two toilets and three showers in the lodge. The cozy living room and a dining room are perfect to relax in after a long day of fishing and enjoying a good meal and a drink.
Why Alex wants to visit this destination:
Alex has been hosting trips to Iceland since 2012, in that time he has visited lots of different locations and targeted all of the countries main fly-caught species. As always, there are venues that Alex loves returning to but he equally enjoys the appeal of exploring new locations. Whilst the Southern Highlands fishing is not new to Aardvark McLeod and our anglers, this will be Alex's maiden trip to this spectacular area.
Besides 'ticking off' a new location in Iceland, the main reasons for Alex to head to these rivers is the opportunity to target the country's famous large wild brown trout and also the strong and colourful Arctic char. The two species sit at the top of Alex's Iceland list, even above the salmon and sea trout.
Alex is particularly looking forward to the clear water and possible sight fishing opportunities. Also the fisheries diversity in terms of successful methods, including dry fly fishing but also nymphing techniques and large streamers for those who like to fish on the dark side.
Trip Itinerary:
Thursday 7th July: Arrive in Iceland and transfer to the Highlands Lodge.
Friday 8th to Tuesday 12th July: Five full days fishing the Tungnaá and Kaldakvisl rivers.
Wednesday 13th July: Depart the lodge and Iceland.
This is a great week for all trout anglers looking for a little adventure without sacrificing too much in the way of comfort.
For more information and an itinerary please contact Alex Jardine or call our office on +44(0)1980 847389.