This week in Iceland has seen more rivers begin to open up with further reports trickling through the grapevine. The country is still very cold and spring is still trying to slip the bonds of winter. The west coast has had northerly winds keeping air temperatures well below 10 degrees with water temperatures hanging around 6 degrees. There is still plenty of snow about in the mountains which bodes well for the west coast season. Good numbers of fish are being reported along with plenty of multi sea winter fish in those rivers that have opened which is encouraging.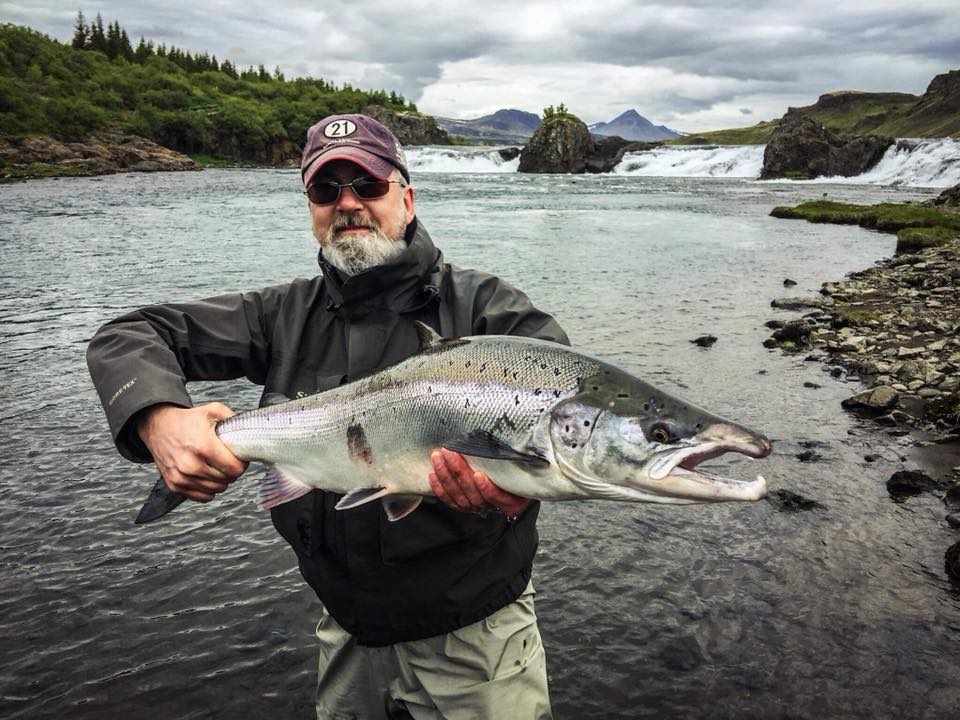 The Nordurá started well after opening with the first group landing 29 fish to the 8 rods with a good number of multi sea winter fish. Fish are already over the falls and pushing up into the river system which is great news. As the Nordurá is often considered a bench mark to measure what might happen with the rest of the country this is very encouraging.
The opening on Laxa I Kjos has been fantastic with 25 fish landed in 2 days to 4 rods with a number between 15 – 16 lbs. There is still plenty of snow in the upper reaches, high water levels and the air temperature has been between 6 – 7˚C with matching water temperatures. The air temperature is slowly rising at the moment and hit 10 ˚C today. Despite this fish have been taking small flies on the surface as the water is crystal clear. It is a very promising start for Laxa I Kjos.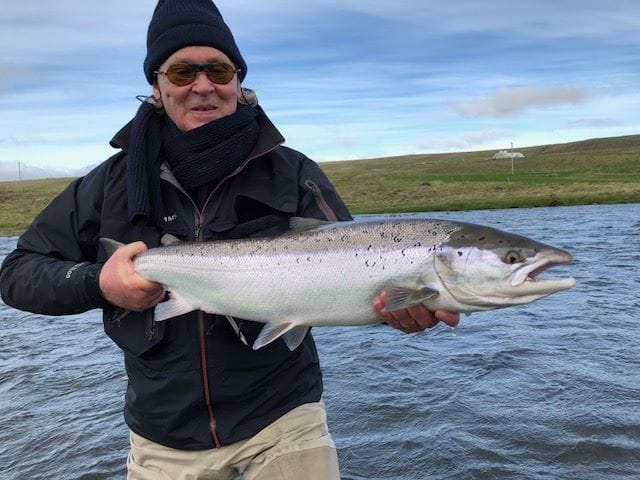 On Midfjardara salmon were spotted in a few pools well before opening day and water levels are perfect. Even though it is supposed to be spring fishing the weather is more like September. 5 °c, blowing from the north and a grey sky with a few rain showers every now and then. A fantastic opening day on the Midfjardara on the 16th June saw 25 salmon landed in very tough conditions. Temperatures dropped down to 3°C in the afternoon. However the majority of the salmon landed were between 80 – 90cm.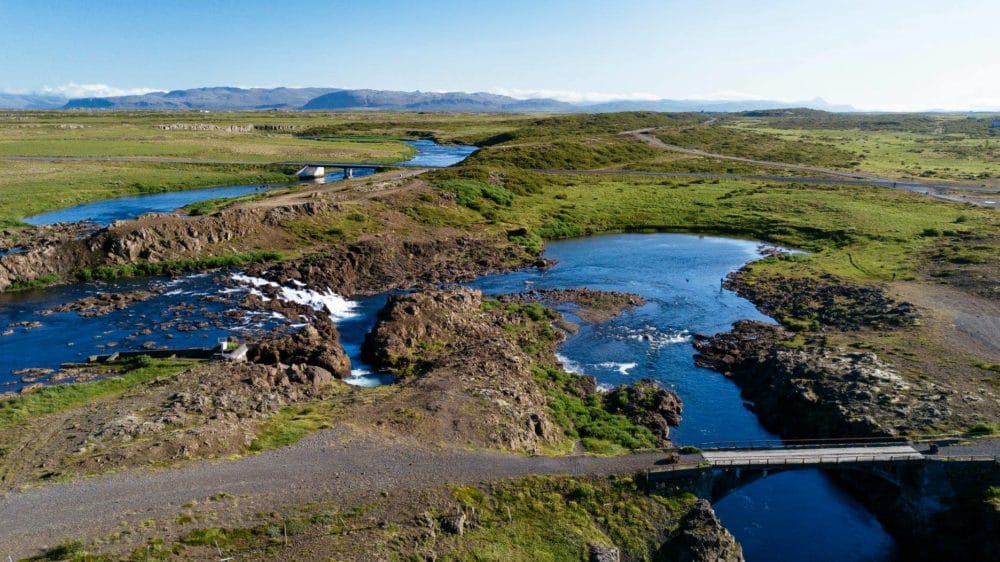 Hítará opened this morning and by 9 o'clock this morning four fish had already been landed. Although Langa has not opened yet we heard the as of this morning 75 salmon had gone through the counter at Skuggafoss (as seen in the picture) in the last 24 hours. It's all looking good and were are very excited for the opening.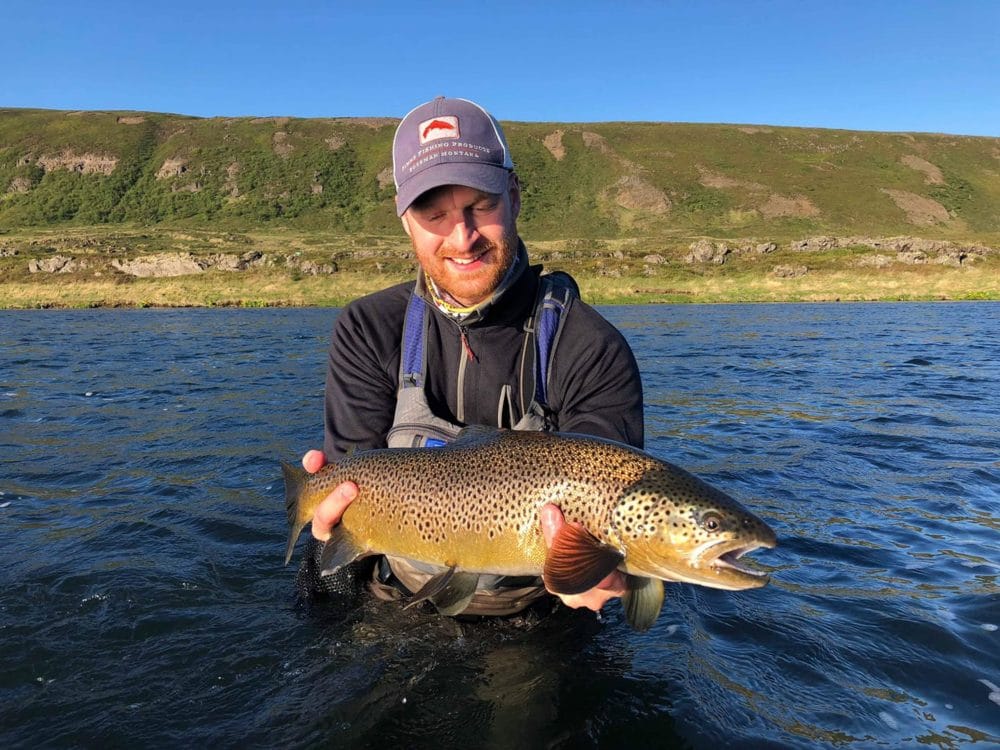 Although the salmon rivers have not kicked off in the north yet at the beginning of June the trout fishing is in full swing. Fishermen are reporting many big fish landed and Myvatnnssveit has landed over 1000 trout already! In Laxárdalur when it officially opened of the 48 fish landed by the seven rod only 14 fish under 60cm which is amazing. We are looking forward to another excellent trout season.
For last minute availability click HERE and for more details on fishing in Iceland please do not hesitate to contact Peter McLeod or Alex Jardine or call our office on +44(0)1980 847389.