Last week the rivers of Iceland have slowed a little after a bout of bright sunny weather over the weekend. Water levels are finally beginning to drop after the higher than average levels we have been experiencing so far after all the rain. West Coast Rivers have slowed a little in terms of numbers, although Laxa I Dolum and Haffjardara have continued to be extremely productive. As we move into August normally we would expect to see the Northern rivers at their peak and the west coast slow down, but the Northern rivers still seem to be lacking their usual numbers. At this point the rivers statistics look like this:
Catch numbers for 2018, top 18 rivers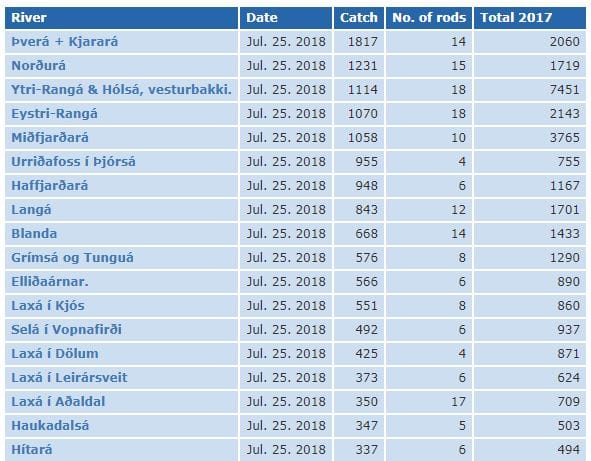 On the Laxa I Kjos the sunny conditions slowed the fishing but James Haspel managed some fantastic sea trout from the meadows section, including this stunner estimated at just shy of 12lbs. The fish took a nymph before proceeding to tail walk across the pool, charge up the river and then turn round and run off some 200 yards down river before finally being landed.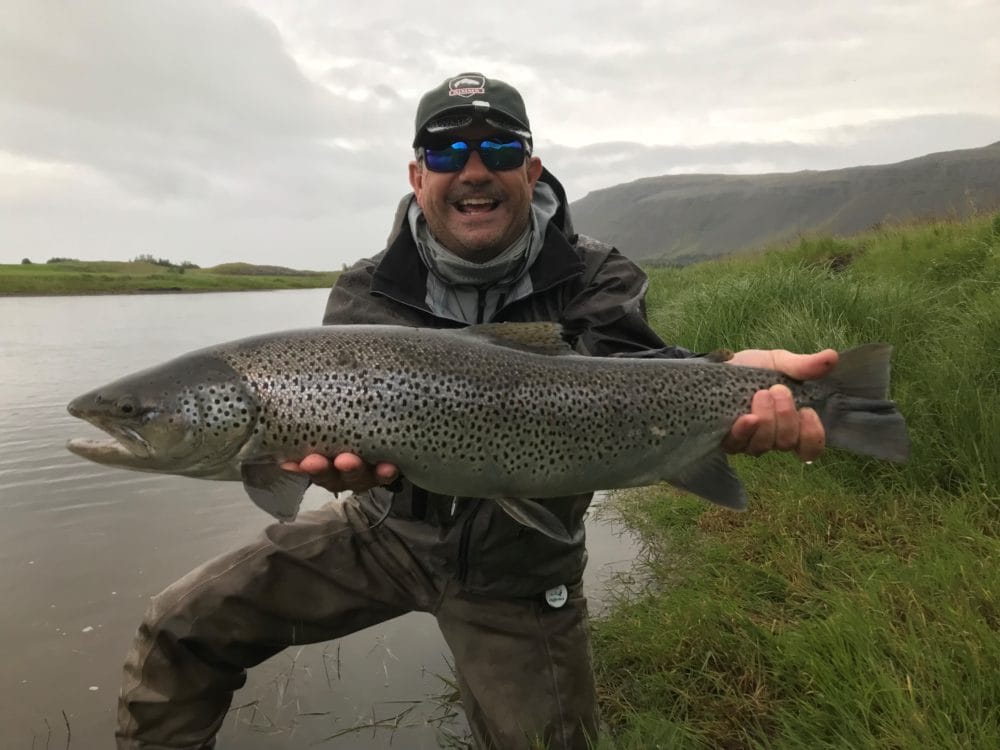 The Laxa in Dolum this produced 213 salmon to 4 rods in the last six days which is rapidly turning it into one of the best 4 rod rivers in Iceland.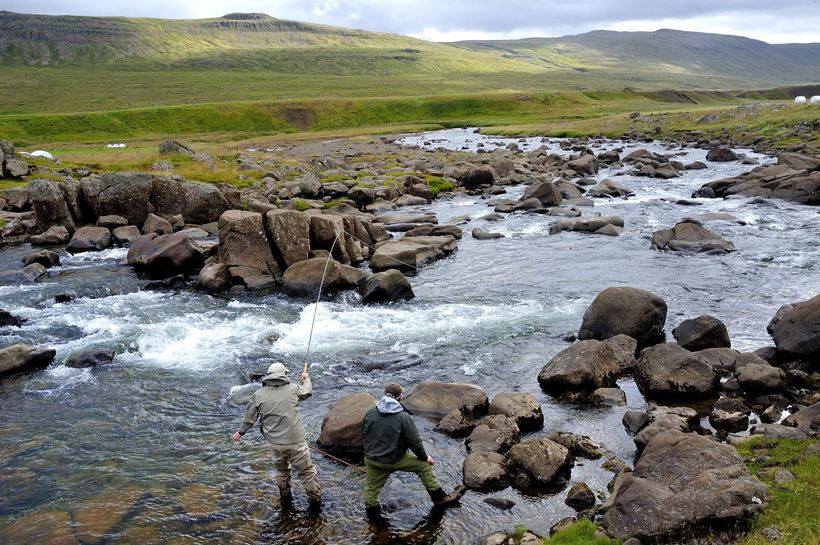 For last minute availability click HERE and for more details on fishing in Iceland please do not hesitate to contact Peter McLeod or Alex Jardine or call our office on +44(0)1980 847389.