The Iceland season is progressing nicely although much of the country is still battling high water conditions and cold air and water temperatures. Most rivers are reporting excellent returns of fish, both multi sea winter and grilse. However the low temperatures have created a barrier on those rivers with waterfalls as the fish are not moving up the river systems for now. Certainly on some of the west coast rivers the lower beats are experiencing much better fishing than the upper beats as we would expect. The Northern rivers are now opening up with good results.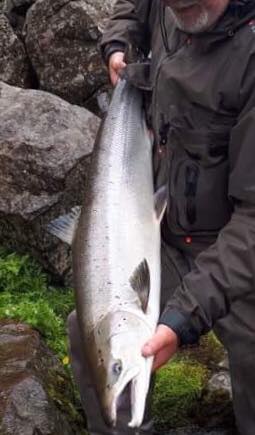 Our groups on the Laxa I Kjos over the last week have had wonderful fishing. The river is just pushing over the 100 fish mark for the season with a wonderful sprinkling of bigger fish. Len Armstrong landed a 16lber closely followed by a cracking 21 lbs fish on tiny hitched tubes and the river is producing approximately 12 fish per day landed with many more hooked. Fish are taking really small flies despite the high water as its running so clear which is making it tough to hang on to them. Fish are stacking up at Laxfoss due to the temperatures. Air temperature is 9 degrees C and water temperature 7-8 degrees C. The water levels bode well for the season.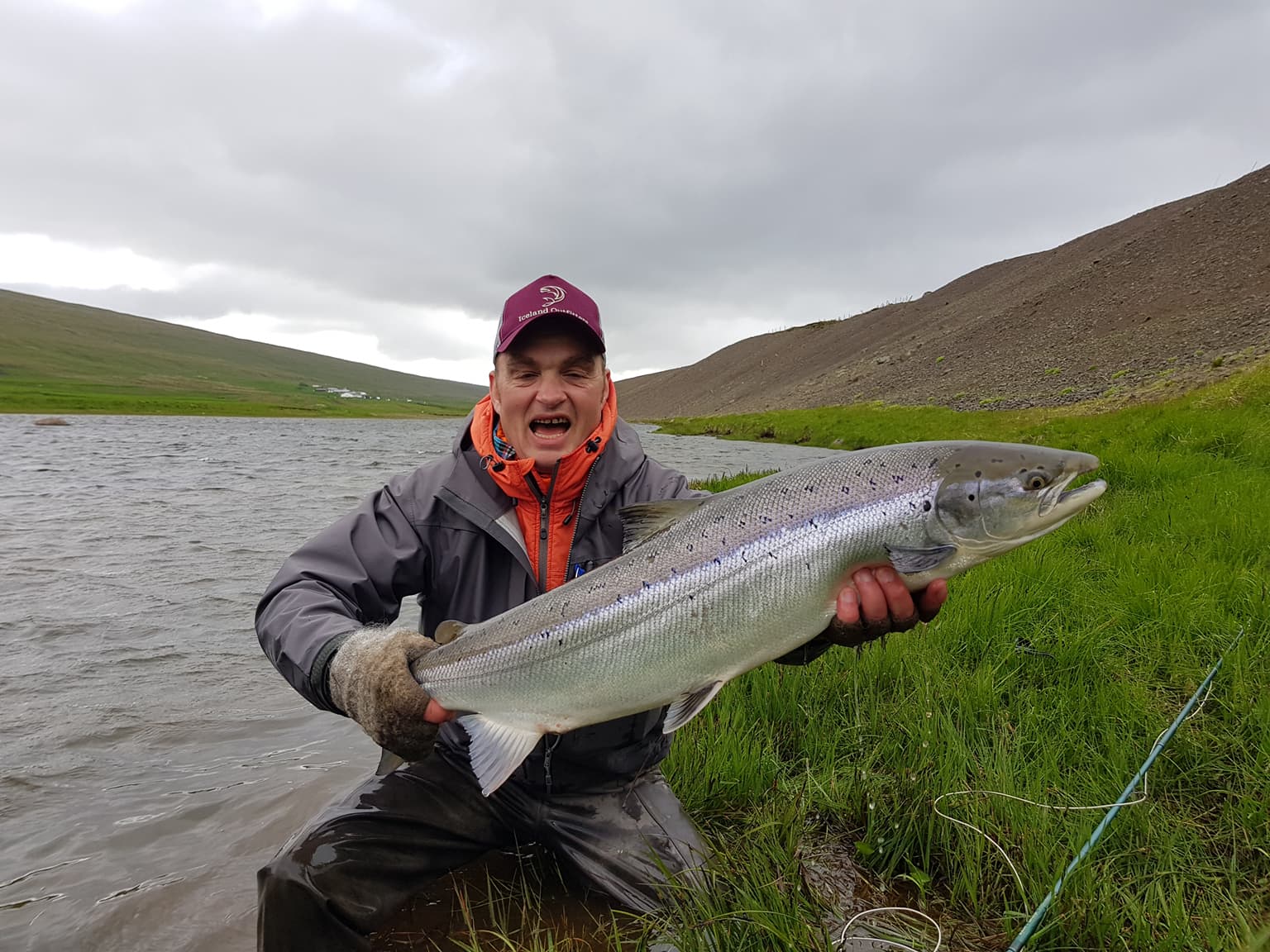 The Laxa i Dolum opened on the 28 June and although the river has very high water and cold winds, all fish were caught in the upper river. Tides are high, and we hope for fresh runs of these big fish. This is a good start considering the conditions in Iceland at the moment.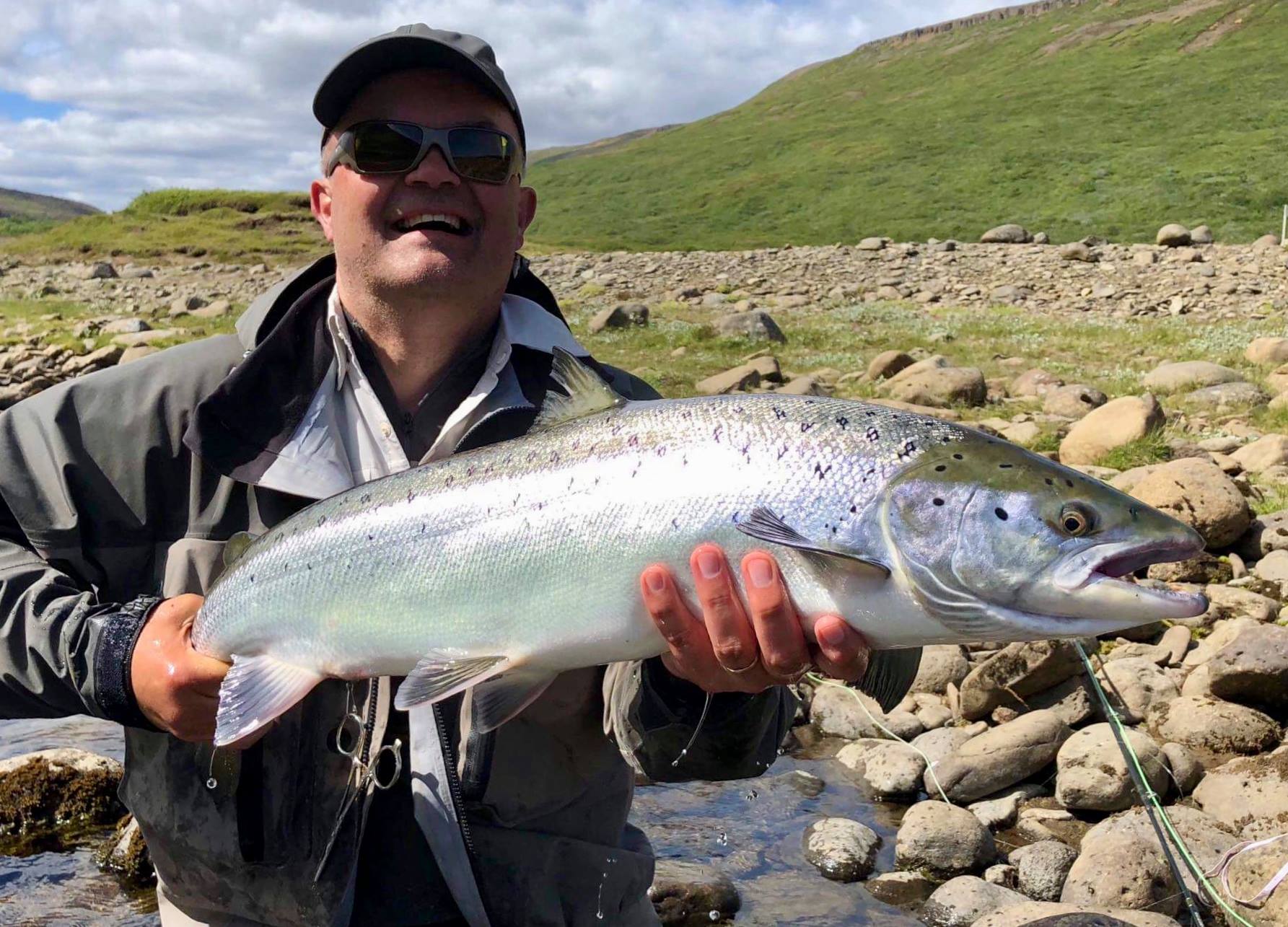 The Hofsa opened on the 28 June and eight salmon were landed to four rods and many more were seen or touched with sizes 67 to 87 cm. Salmon were found on all beats and we are looking forward to the upcoming days and season as the river is in superb condition.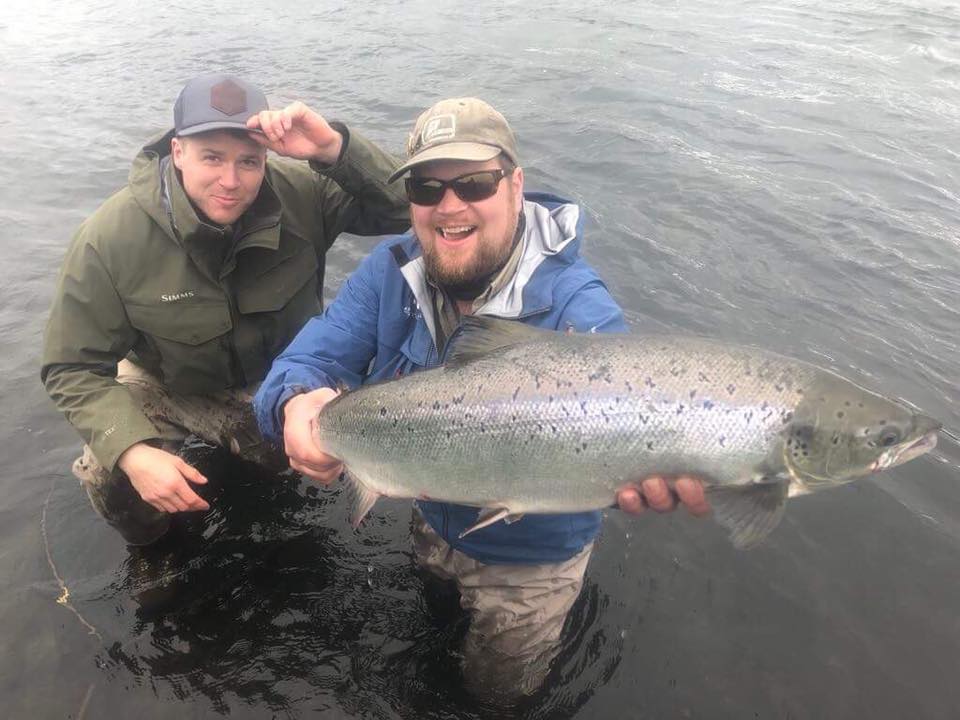 The Nes beats on the Laxa I Adaldal reported their first salmon of the season, a chunky 84 cm caught in Hólmavadsstífla by Johann Jóhannsson. This was closely followed by a wonderful session    where five salmon were landed, the largest measuring 103 cm and 50 cm girth, caught by Theodor Kelpien Pálsson, the fish taking a Nighthawk size 10 on the hitch.
Like the other west coast rivers, the little Brynjudalsa is actually not so little anymore, due to high water. That means salmon are having difficulties running the falls, and at the moment there are good number of salmon and sea-trout in the lower pools.
Lònsà has been awesome with a lot of big char between 50 and 60 cm being caught.
For last minute availability click HERE and for more details on fishing in Iceland please do not hesitate to contact Peter McLeod or Alex Jardine or call our office on +44(0)1980 847389.