The Iceland salmon season has started with a bang with great reports arriving from the early opening rivers and good signs from those yet to open. The interesting part is that we are seeing good runs of MSW salmon and the grilse runs are arriving early, we have not seen them this early since 2010. The trout fishing has also seen some very large trout landed as we enter into the prime dry fly time.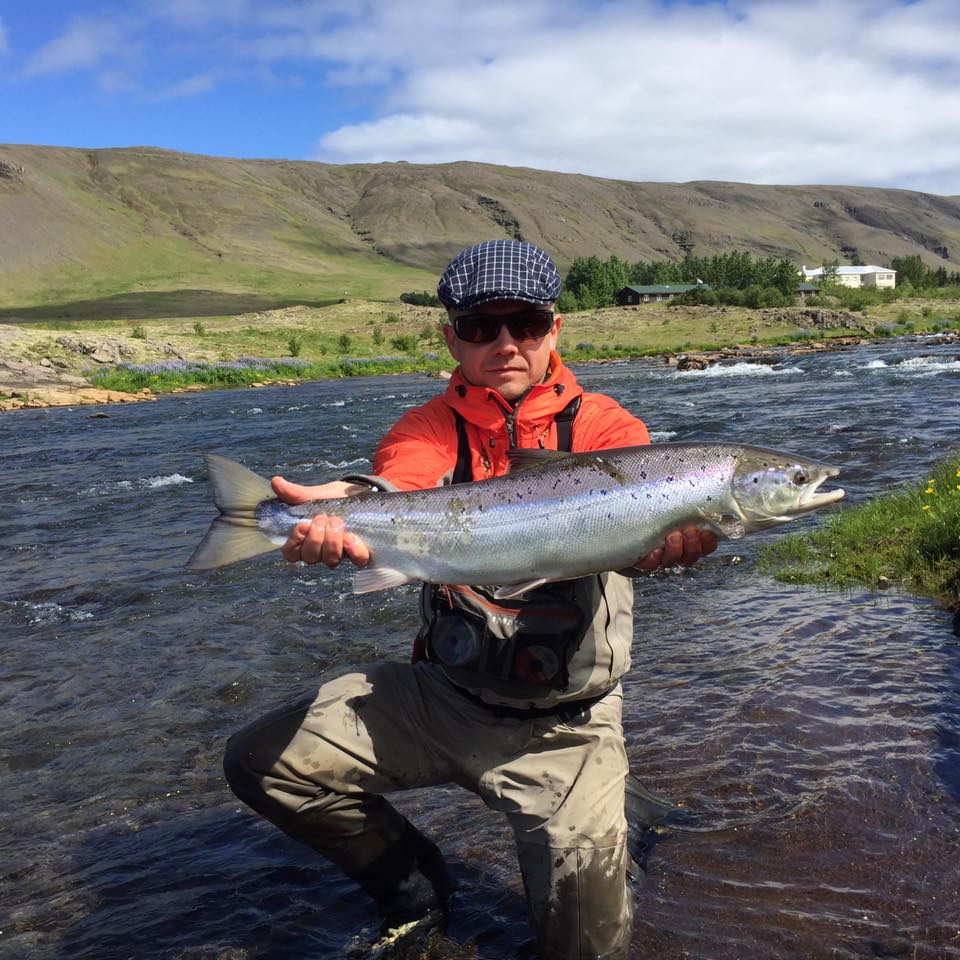 The opening morning on Laxa I Kjos produced 10 very fresh salmon and a few others lost. The river is in good height and fish have been found throughout, including one landed in pool no 66 (Stekkjarfljot). The largest so far was 86 cm from the upper beats and a fish was lost in Bugda. We are expecting the runs to increase with spring tides due at the end of the week.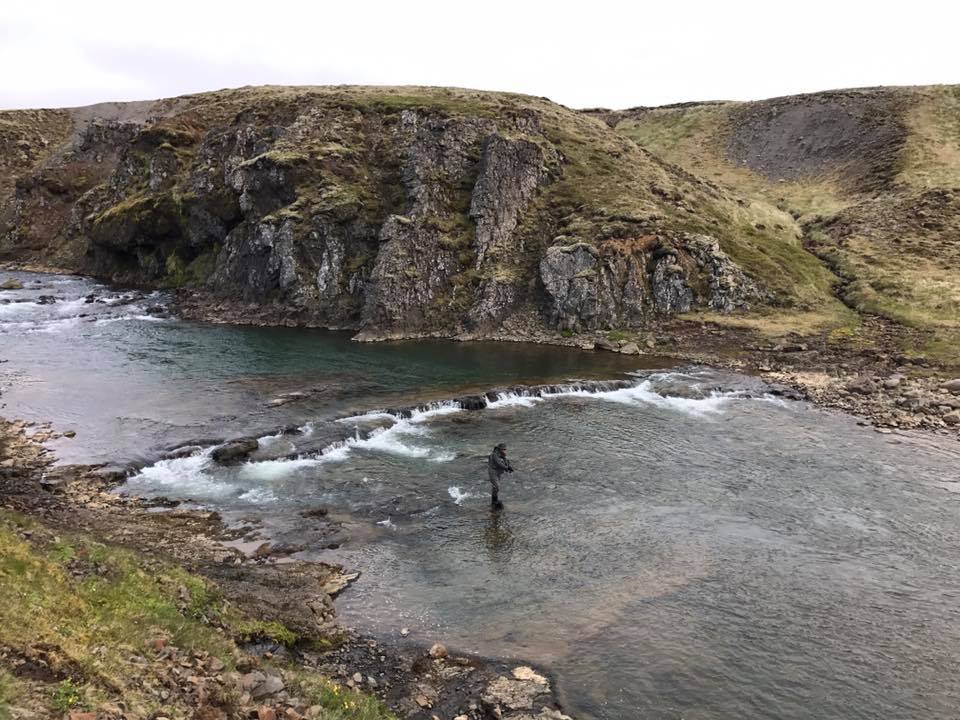 Langá is due to open tomorrow (Wednesday) and the latest figures from the fish counter have recorded 259 salmon. The runs have only slowed down in the last couple of days, reflecting the smaller tides but these will get bigger over the next few days and will reach their peak on June 24th. We await the first fishing reports with great excitement.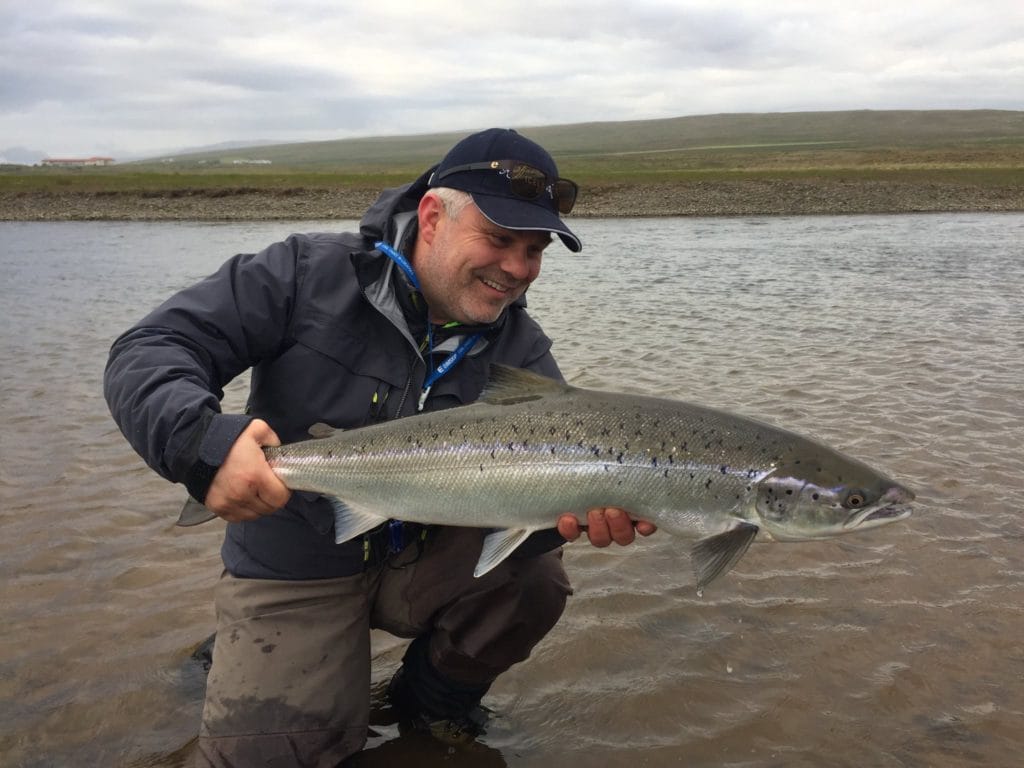 Midfjardara is continuing on its fine form of recent years with 106 salmon landed in the first 3 ½ days of the season. The majority of the salmon landed have been between 80 – 90 cm with some grilse, the biggest salmon was 95 cm.
We are eagerly awaiting reports from other rivers with Grimsa opening on June 22nd, Dölum on June 28th and Svalbardsa and other north and north east rivers on July 1st. Things are looking very good in Iceland, and fingers crossed for a rainy summer.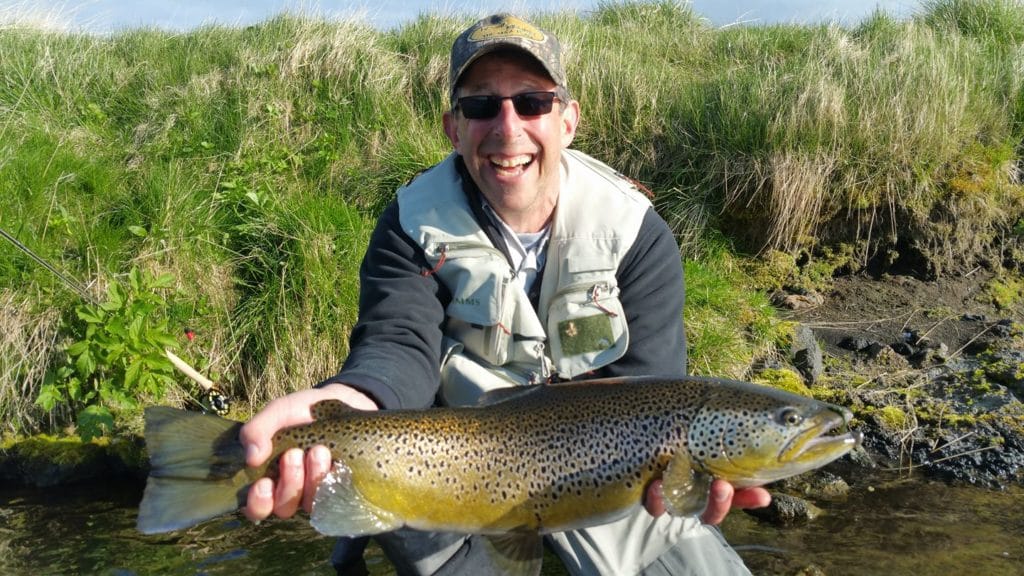 The trout fishing at Laxardal and Myvatnssveit has been fantastic so far this summer, as ever June saw ever-changing weather but this did not stop the brown trout feeding. The first few have even been caught on dry fly, with several fish well over 5 lbs. With July almost upon us we are expecting some great dry fly fishing ahead.
Last minute availability:
Langá
23 – 26 July: 1 rod – £5,780 per rod – prime grilse runs
26 – 29 July: 4 rods – £5,780 per rod – prime grilse runs
29 July – 1 August: 4 rods – £5,780 per rod – prime grilse runs
1 – 4 August: 4 rods – £4,840 per rod – last of the prime grilse runs
Laxa I Kjos
14 – 17 August: 2 rods – £3,630 per rod – prime sea trout and good salmon
17 – 20 August: 2 rods – £3,630 per rod – prime sea trout and good salmon
22 – 25 August: 2 rods – £2,600  per rod – prime sea trout and salmon
Svarlbardsa
23 – 26 August: 3 rods – £5,850 per rod – prime salmon
Grímsá
20 – 23 July: 2 rods – £6,680 per rod – prime grilse runs
Jokla – Salmon
1 – 5 July: 2 rods
11 – 15 July: 2 rods
15 – 18 July: 2 rods
Breiddalsa – Salmon
3 – 10 August: 2 rods
Laxardal and Myvatnssveit
Dates available on request
Minnivallalaekur
9 – 12 July: 4 rods
24 – 28 July: 4 rods
For more details on fishing in Iceland please do not hesitate to contact Peter McLeod or Alex Jardine or call our office on +44(0)1980 847389.