Laxardal, it is by no means an easy fishery, each fish will put you through your paces, but ultimately the persevering angler is rewarded with the prize. For us this river presents a challenge unlike any other we have ever fished and it is for this reason that we keep returning… oh, and the fact that the browns average 5 lbs and love dry flies!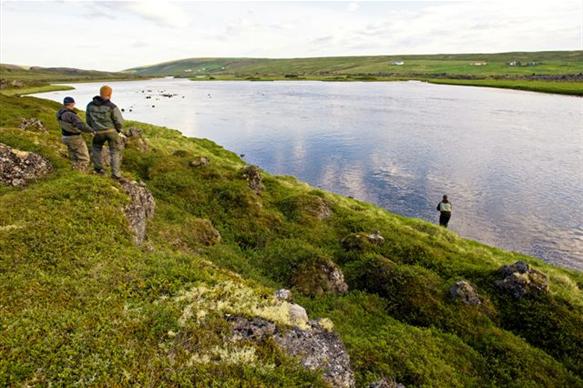 Predominantly a midge fishery, these large fish gorge through the summer on tiny insects drifting along the surface. Fortunately for us, the angler, the fish have a particular taste for larger bibio that are found in July. The fish are always hunting out these insects and can often be deceived by larger hopper and foam patterns.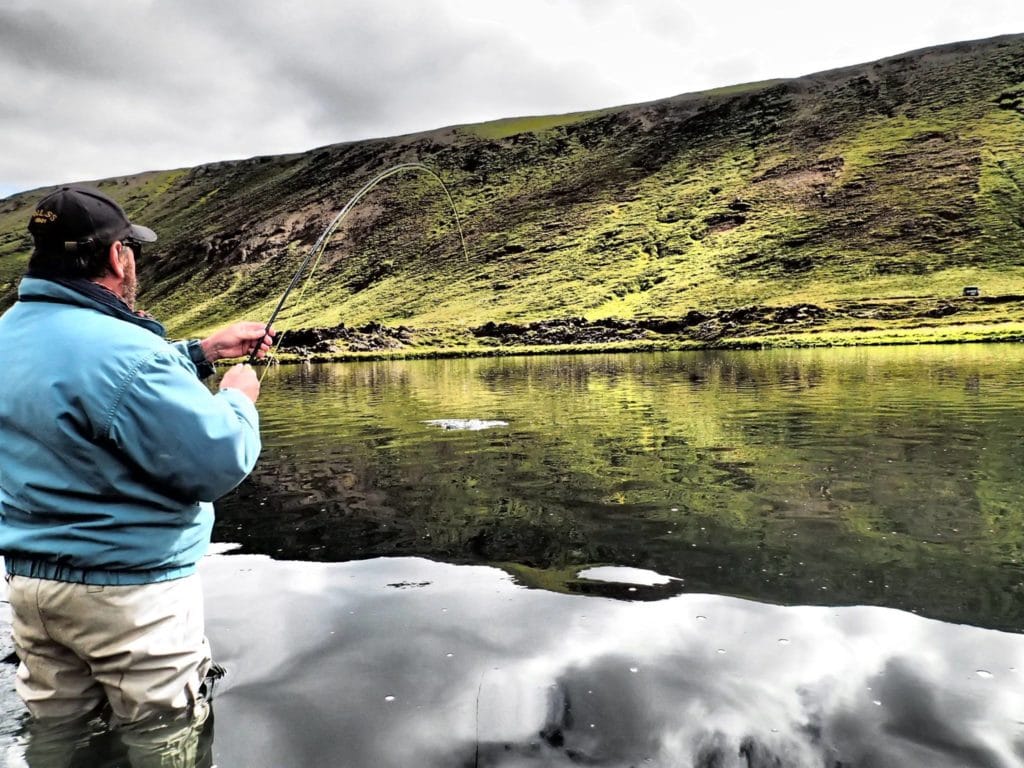 Once attached to one of these browns the battle has only just begun. Forget the relatively calm scrap of small UK wild brown trout, these fish are bruisers. They will run a hundred yards in bonefish like fashion, threading your line perilously through jagged lava rock. They will jump like a tarpon emerging from the mangrove roots. They will use their weight and the current to their advantage. For every fish landed here, you may potentially lose two or three fish, each one a fish of a lifetime.
In 2017 the Laxardal beats have expanded to now include a stretch of water below the waterfalls ( a 7th beat. This is a welcome addition to an already impressive section of river and even offers the chance to hook into a salmon. This lower beat is well know for large pods of rising trout in the summer, often making it hard for an angler to know which fish to cast at. It also means that two trout beats will be rested every fishing session.
For the 2017 season we are offering a 4 day prime time packages in June & July:
25 – 29 June
8 – 12 July
12 – 16 July
16 – 20 July
20 – 24 July
The cost: £2,400 per person
This includes: transfers to/from Akureyri, 4 nights full board accommodation, 4 days fishing and shared guide.
This excludes: international and internal flights, hotels and additional arrangements, alcohol and gratuities.
For more information on Laxardal and Iceland please contact Alex Jardine or Peter McLeod or call our office on +44(0)1980 847389.