As the Iceland 2016 season draws to a close our thoughts are now turning towards the 2017 season, and we are excited to continue to build on our portfolio of salmon and trout rivers. We are currently finalising the prices and availability for 2017 and hope to bring you availability over the coming weeks.
The 2016 salmon season started very strongly, with fish appearing in many of the rivers earlier than ever, and much of this run made up by large hen fish. Early season rods enjoyed some wonderful fishing and the chance of landing fish in excess of 20 lbs. As the season progressed the fishing slowed down across much of the country due to a lack of rain throughout the summer. Even in the low conditions rivers such as Laxa I Dölum, Miðfjarðará and Laxa I Adaldal stood out as they recorded good catches of large salmon and grilse.
The trout fishing has enjoyed the dry warm summer with good dry fly fishing on offer across most rivers. The large wild brown trout have risen freely to large midge and bibio hatches in clear water. The beats at Laxardal and Myvatnssveit provided our anglers with some of the largest wild brown trout they have ever seen and Mýrarkvísl offered some wonderful small river trout fishing.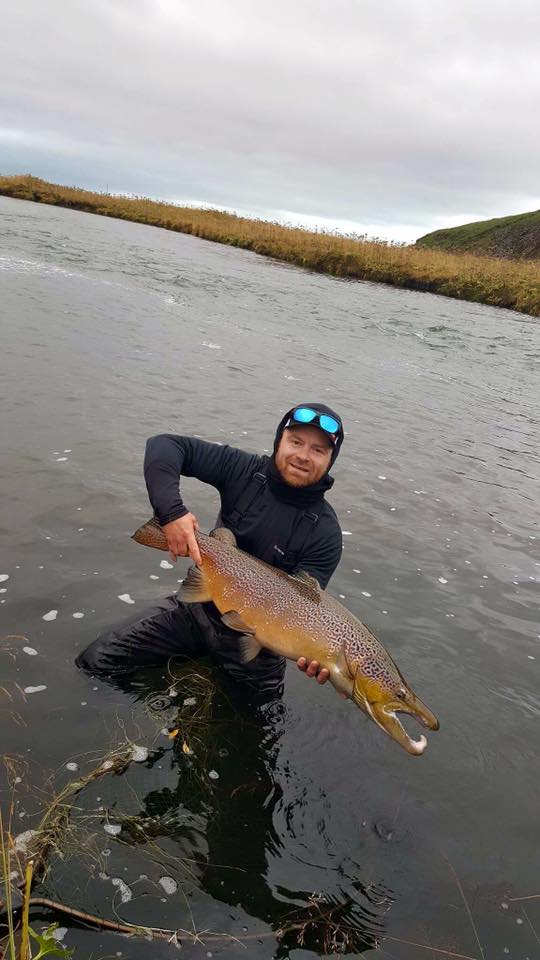 We have now entered the autumn salmon season and the time when the rivers in the north and east of the country come into their own. Laxa I Dolum, Laxa I Adaldal and Hofsá have all been providing anglers with some wonderful late season fishing for big fish, and several in excess of 20 lbs.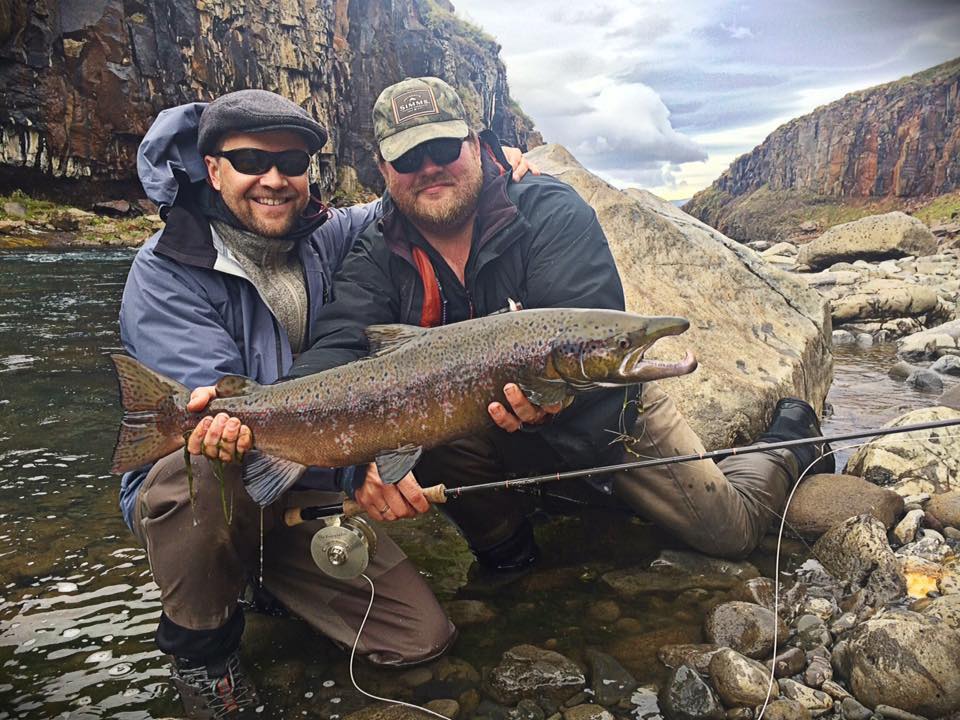 If you are considering a trip to Iceland in 2017 or looking for a specific river or dates please do not hesitate to contact Peter McLeod and Alex Jardine or call our office on +44(0)1980 847389. We will be happy to advise on particular rivers and find the space that you are looking for.