The weather in Iceland in Iceland was lovely last week. Too lovely. The west coast has had highs of 16 degrees and lows of 14 degrees with bright clear skies. Lovely conditions to fish in, not such great conditions for salmon fishing and the catches have slowed somewhat. Tactics have revolved around very small flies and light presentations and awaiting the sun to come off some of the pools. Sadly the rain that was forecast at the end of last week did not materialise in the quantity hoped for. Nevertheless some wonderful fish have been landed.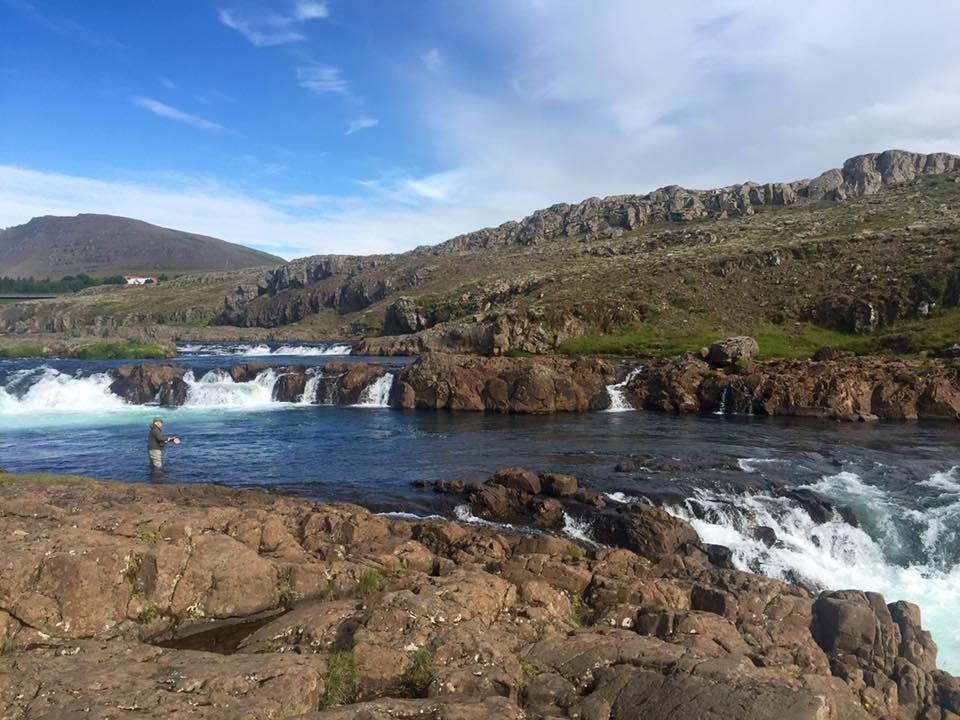 The Grímsá had 88 fish last week and is closing in on 180. Like many other rivers in the west they have seen good number of fish pushing up through the falls including good numbers of larger salmon. They have been fishing tiny micro hitch tubes on the tail of the falls pool with good results and even Horrible pool produced a fish of 16 lbs, not so Horrible. Water levels have remained stable as always on Grímsá and fish continue to run rapidly with sea-liced fished appearing in beat 2 in the mornings.
Svalbarðsá is already over last year's record for the same time. 90 salmon have been landed in the first 10 days to only 2 rods and 68 are multi sea winter salmon.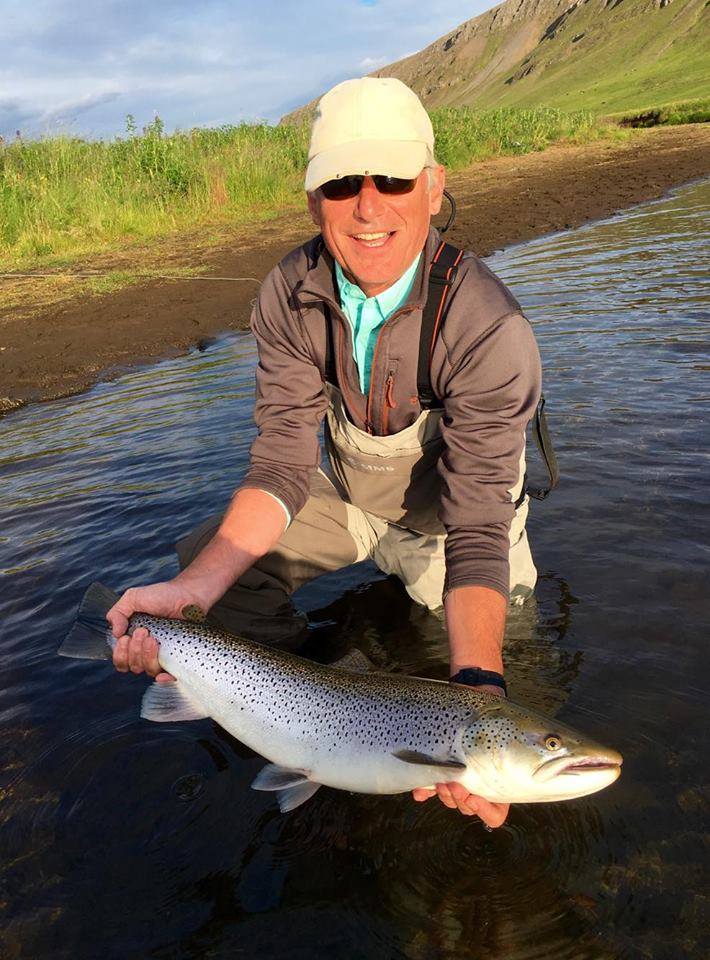 The Laxa I Kjos is a little low and could do with some rain to top it up. However 12 fish were landed yesterday morning and the sea trout fishing in the meadows has started. A stunning 16 pounder was landed a couple of days ago closely followed by an 11 pounder. Both taken on Pheasant Tail nymphs. The image above is of the 11 pounder.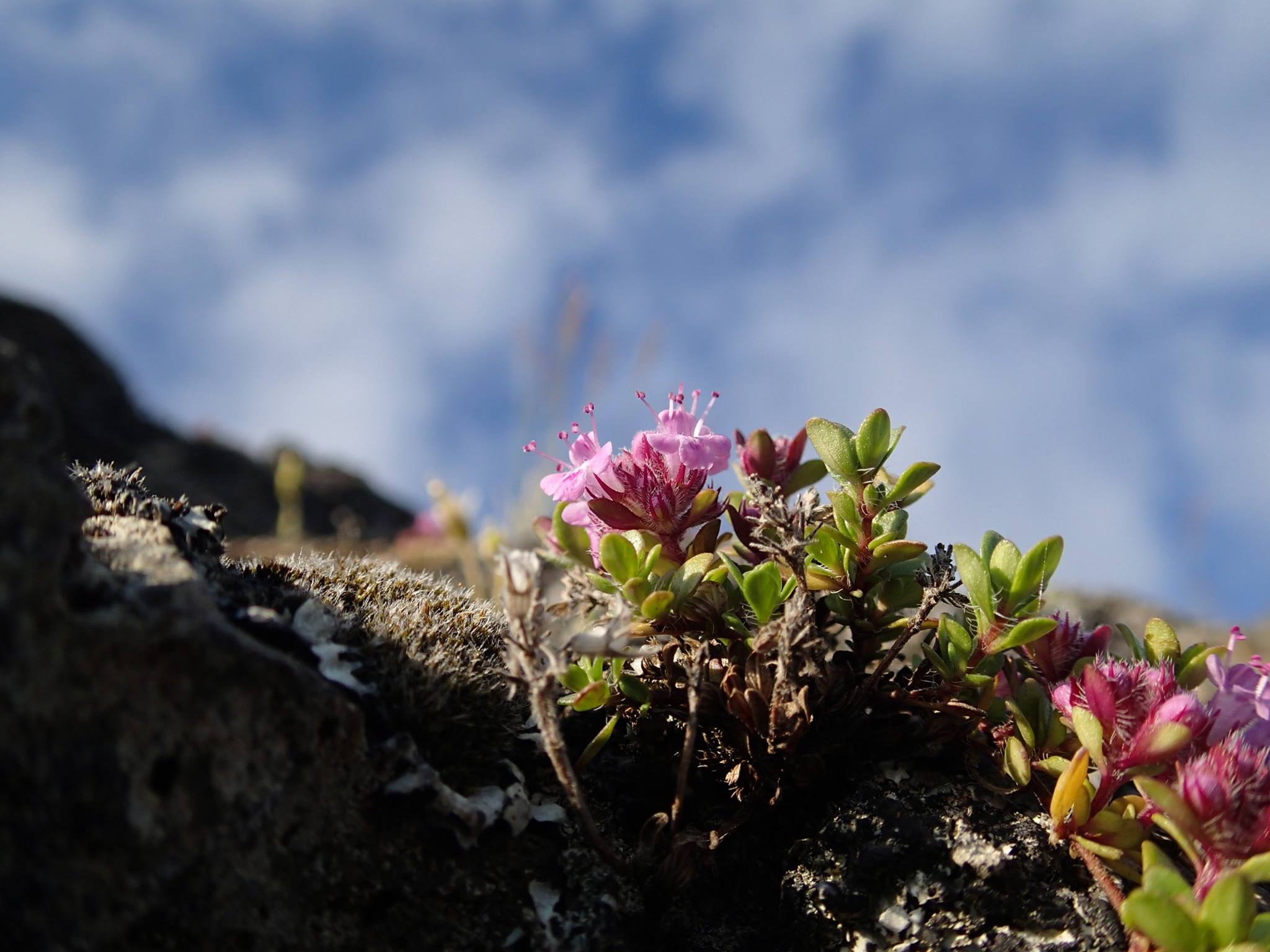 Langá has been slower, but plenty of fish are running and anglers are getting some hookups every session. Some 10 – 15 fish per session. 50 fish passed the lower fish counter in the last 24 hours and 150 fish moved up into the mountain. Langá has now landed 587 this season.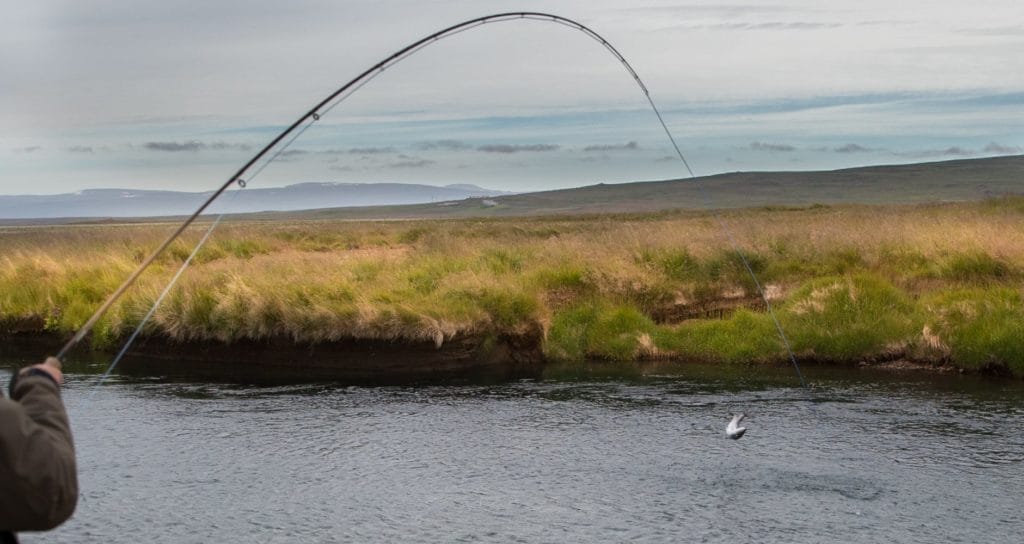 Haukadalsá in the last two days (5 rods) have landed 90 salmon and they have seen a fresh run of summer salmon coming in. This is a great sign for Haukadalsá and its neighbouring rivers that the smaller salmon should be arriving any day.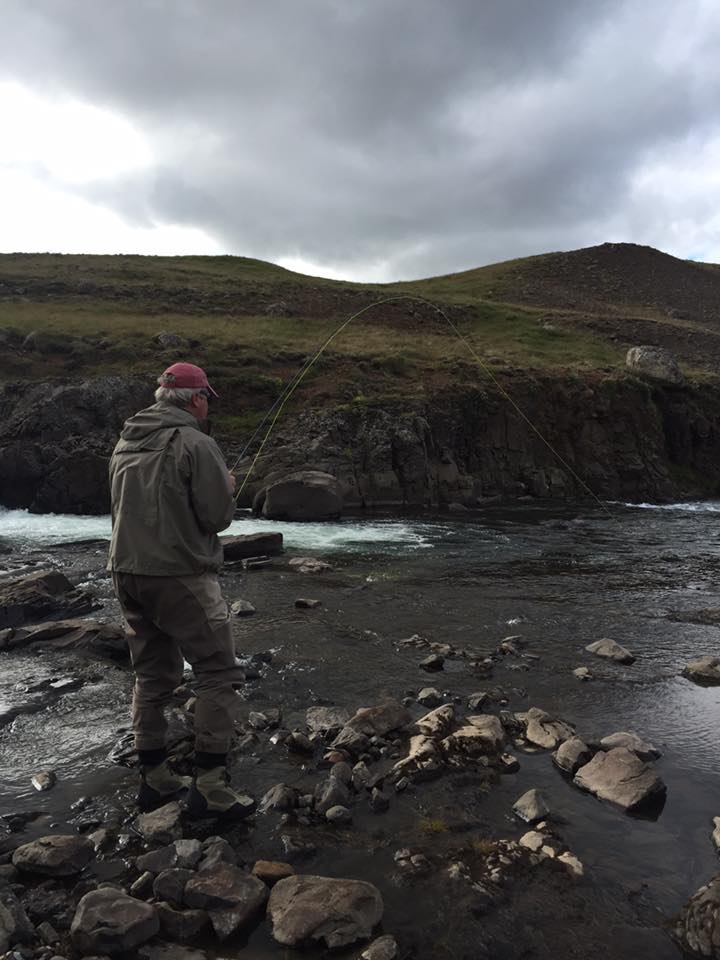 Action on Laxa in Dolum has continued to be strong. The image shows a salmon being played in Upper and Lower Coffin. Four days ago they reported seven salmon hooked in the morning with continued strong runs resulting with ten salmon landed in the afternoon. 230 landed so far for four rods and Laxa I Dolum is having a fantastic season without even hitting their prime time yet.
The brown trout fishing in the north is continuing to produce monster wild brown trout on dry flies, with some fish proving testing on smaller midge patterns.
For more information on Iceland fishing please contact Peter McLeod or Alex Jardine or call our office on +44(0)1980 847389.