The last week in Iceland has been mixed as the country experienced some proper rain last Wednesday and Thursday. This has been welcome on many rivers in the west, although they have been running at normal levels this top up should see us nicely into August and aid in continuing the great fishing most rivers have been experiencing. A couple of rivers such as the Rangas have experienced big water from this rain which has made created tough conditions, but as they drop down they will pick up again. Winds slewed round from the north for a while bringing some cold starts down to 4°C, but it does not seem to have slowed the fishing down much. The sun then made an appearance again which also slowed things down a little.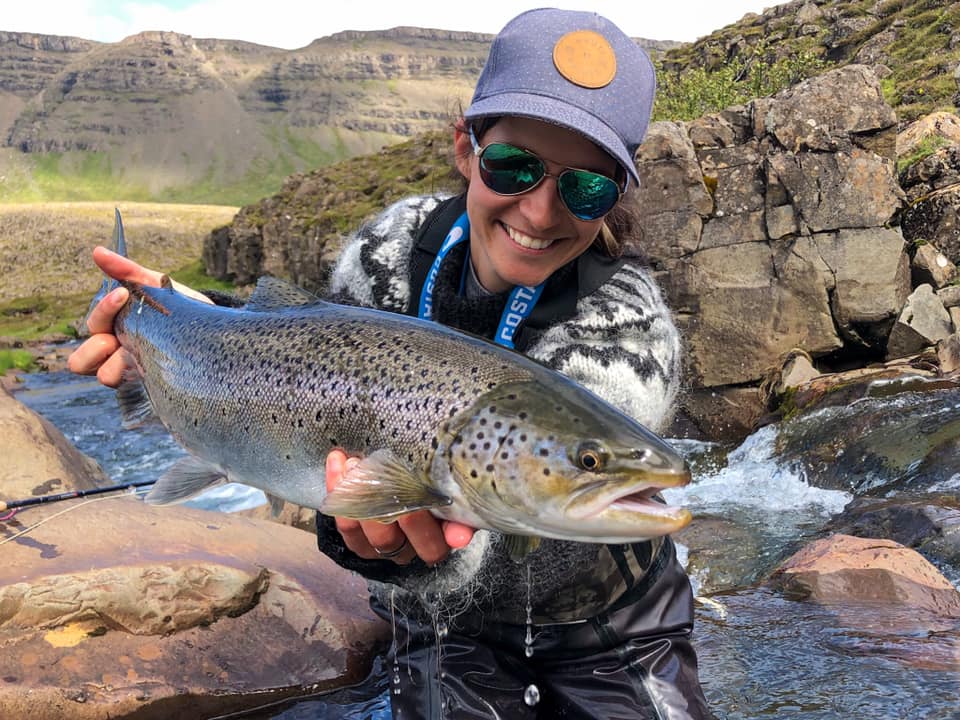 The Laxa I Kjos is having a terrific season having landed 97 fish in 4 days to only 4 – 6 rods and approaching 120 salmon for the week. Temperatures have been pretty consistent apart from the odd cold start and fishing has been solid. The recent bright sunshine has slowed the catches down a little, but with a little more rain forecast this weekend and overcast but warm temperatures predicted for next week we should see a continuation of runs and numbers. The sea trout have arrived in numbers and will start to play a bigger part in the fishing soon.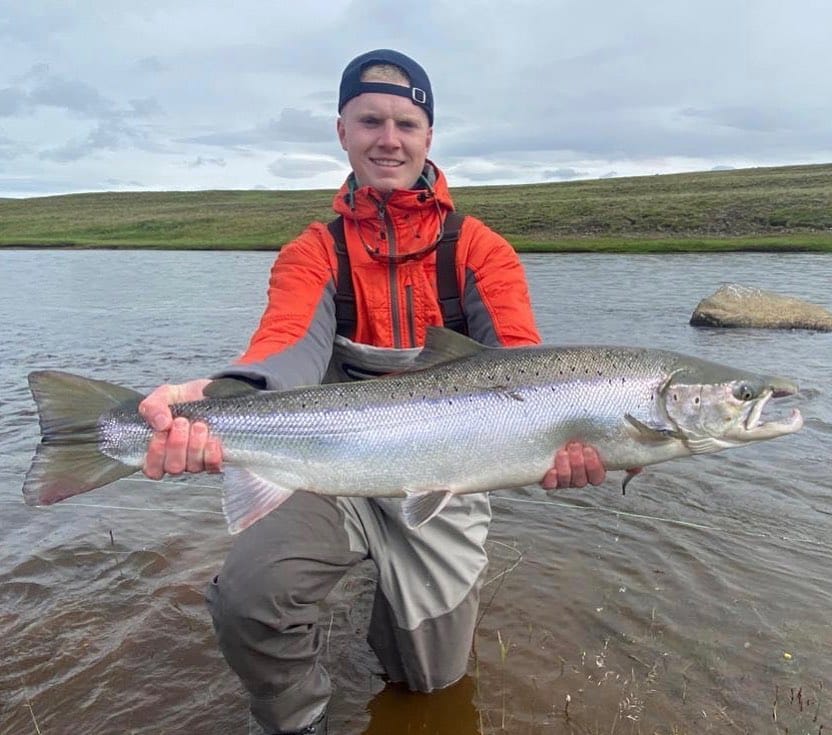 The Midfjardara is still picking some big sealiced MWS salmon with the grilse runs. The rain experienced last week is perfect for them and will top up levels nicely. 33 salmon were landed in one day and conditions are finally improving from the cold starts. They are really looking forward to the next few days which should prove fruitful.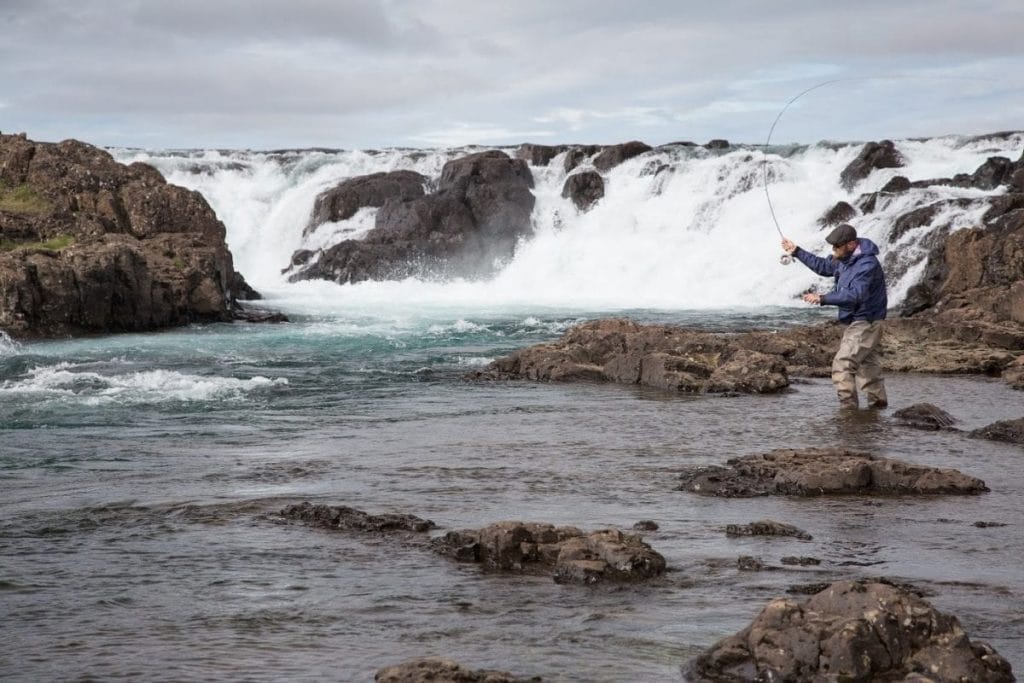 The Langá has been fishing very consistently and as of last Wednesday had hit 275 fish although that figure will be well over 300 by now. Fishing again has been slightly hampered by the bright conditions, but with overcast warm weather predicted it we expect to see these numbers start to climb again. There are now well over 1000 fish through the counter and good numbers are now being seen in the upper pools in the mountains. Most fish have been landed on small hitched tubes and micro trebles down to size 18.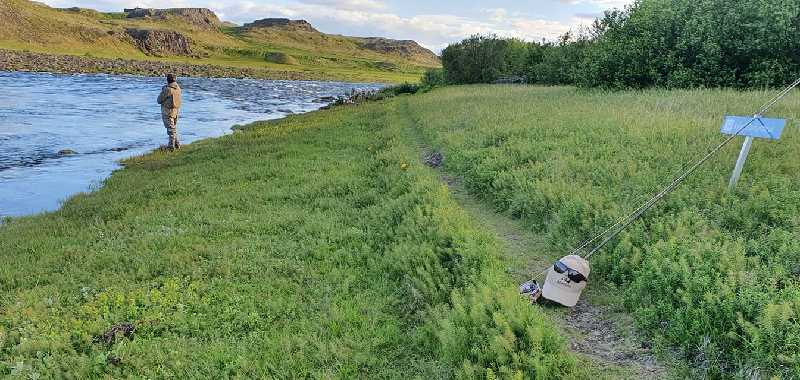 The Nordurá has still not had the numbers we would normally have had by this stage, but they have still landed over 450 fish with the last few days producing 55 fish to their rods.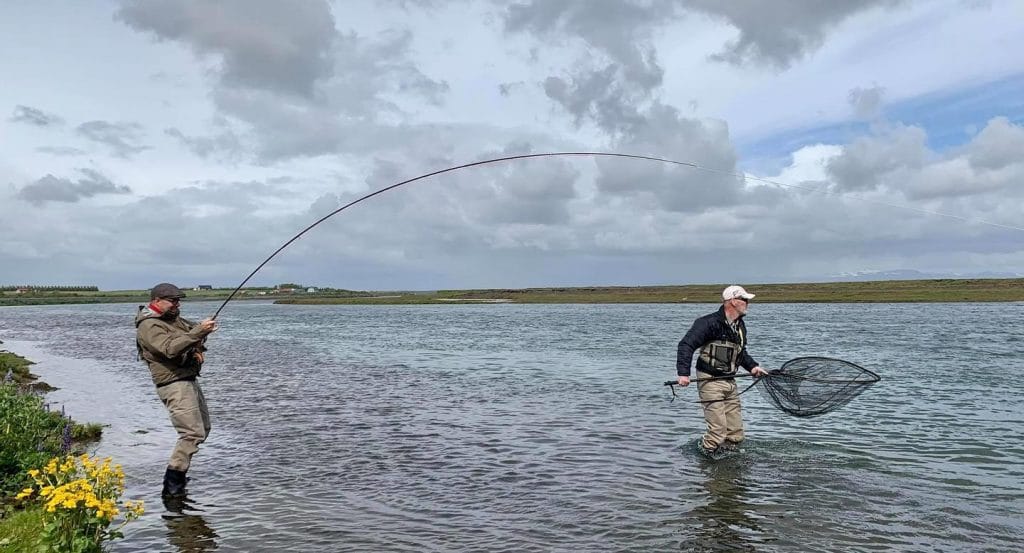 West Rangá has also been have a solid year so far and although have had the same high water as East Rangá but the river has run clear as always and fishing has been consistent.
The northern rivers as far we have heard have been struggling with too much water which has made fishing very tough. The north east has been experiencing "normal fishing" with good numbers and sizes. Svarlbardsa, and Hofsa have reported some large multi sea winter fish.
Now that we can travel to Iceland this summer without the quarantine restriction on our return into England and travel insurance is now valid there are still some prime space available where some cant travel. Please click HERE to check availability and reduced prices.
For more details on going to Iceland this summer or to discuss the different rivers please do not hesitate to contact Peter McLeod or call our office on +44(0)1980 847389.