With anglers finally being able to travel to Iceland after the country was added to the air corridors list there is suddenly a huge demand to get over there. Up to this point we have been only able to watch as reports have flooded in across the country of strong runs, excellent quality of fish, fat grilse and good water levels. Now as one of the only international salmon destinations open we can get involved and after the low water conditions of the 2019 season it is lovely to see a "normal" year. There have however been some big gaps of anglers due to the inability to travel, so catch statistics are not where they would normally be.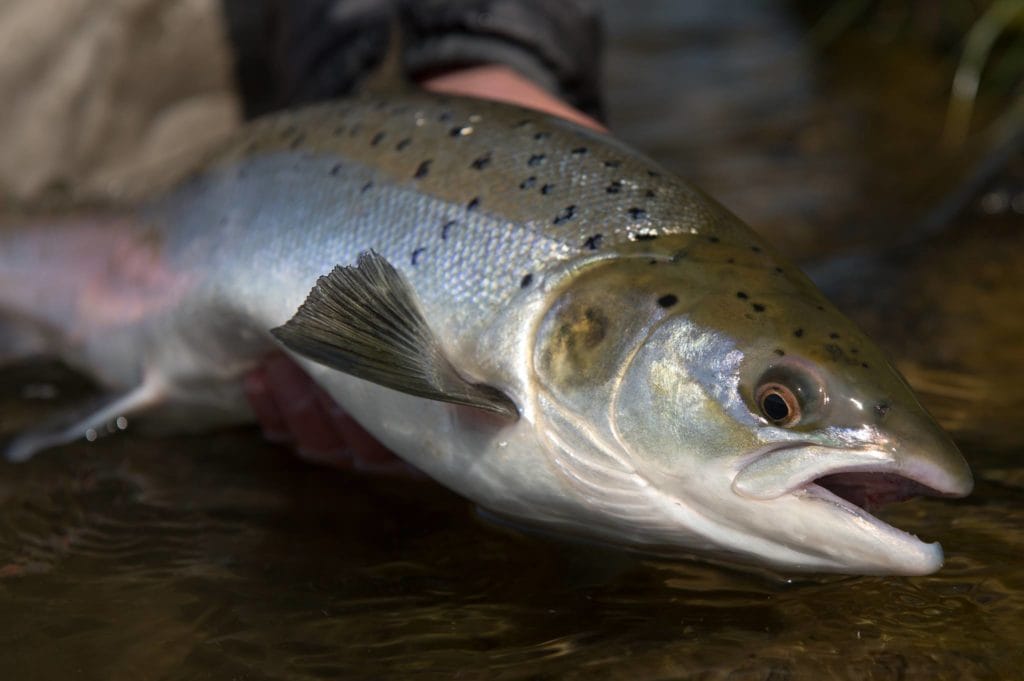 The west coast rivers have had some solid runs of fish, although some of the rivers in Borganes area have not quite see the numbers normally running by this stage of July which is a little bit of mystery. The fish that have arrived are in fantastic condition so the feeding conditions at sea this year must have been very good with some larger fish appearing. The last couple of weeks have seen some bright and sunny conditions which has made fishing a little tough, but this week has seen some proper rain arrive with air temperatures more like 14 degrees C and water temperatures hovering between 12 – 13 degrees which is ideal.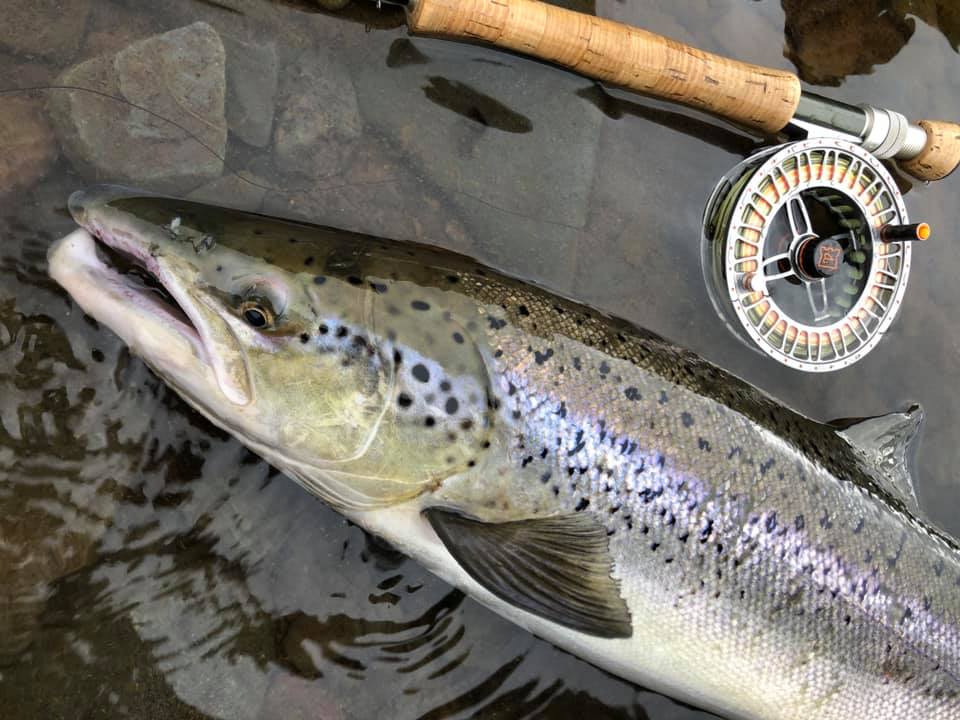 On the Laxa I Kjos they are seeing good numbers of fish coming in on every tide. The river has caught just over 200 fish at this point, which is rally down to the gaps in angler numbers. It has rained over the last couple of days in the valley and the weather forecast for tomorrow is heavy rain. A huge run of fish entered the river on the 10th July and it is estimated there are over 1000 fish sitting in the meadows section. There are fish right through the system, but it is likely many of the salmon in this run will move up into the upper canyon in the next few days. The sea trout have arrived already and taken up station in the meadows. There are some larger than average fish among them that guides have spotted from the overhanging banks which bares well for the coming weeks. One rod landed 6 salmon and two seatrout in one session yesterday.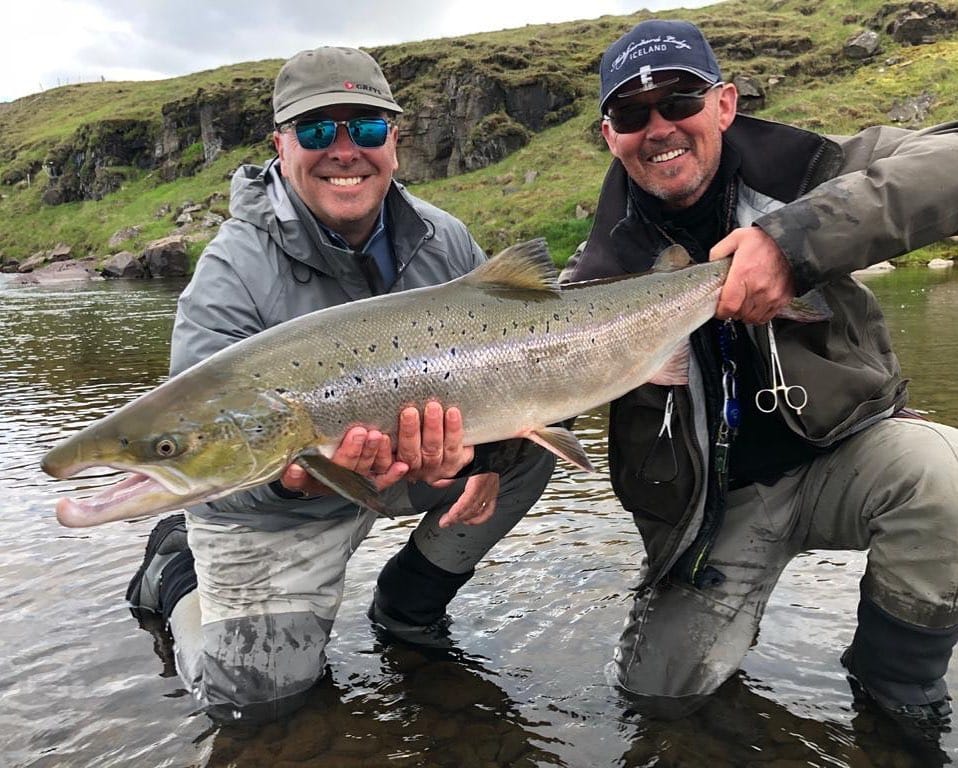 Up on Midfjardara fishing has been solid with a number of fish landed around the 1m mark and one of the strongest runs of grilse they have seen in stunning condition. Water levels are stable, but the rain forecasted on the west coast should make conditions perfect. The Midfjardara too has had a very large run of brig grilse come into the river in the last few days so we look forward to the week ahead with anticipation.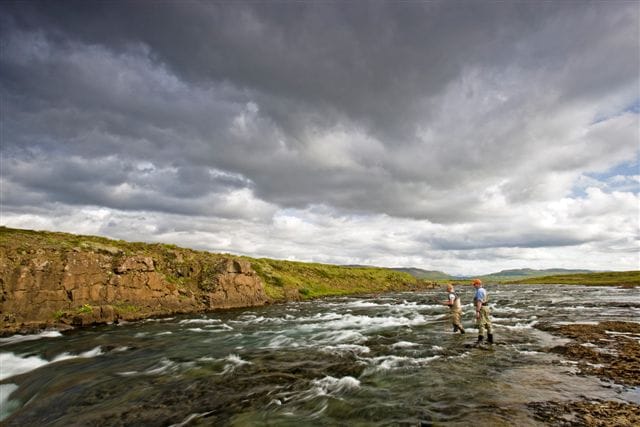 The Langá too has had a solid season so far and although the river has also landed just over 200 fish at this point over 1000 fish have now gone through the counter and are spread right the way through the system as far as the upper pools. The grilse are in superb condition and are like small footballs with a higher than average weight. The bright conditions have made fishing a little tough but with the rain and overcast conditions they are experiencing now numbers are expected to increase dramatically over the next few days.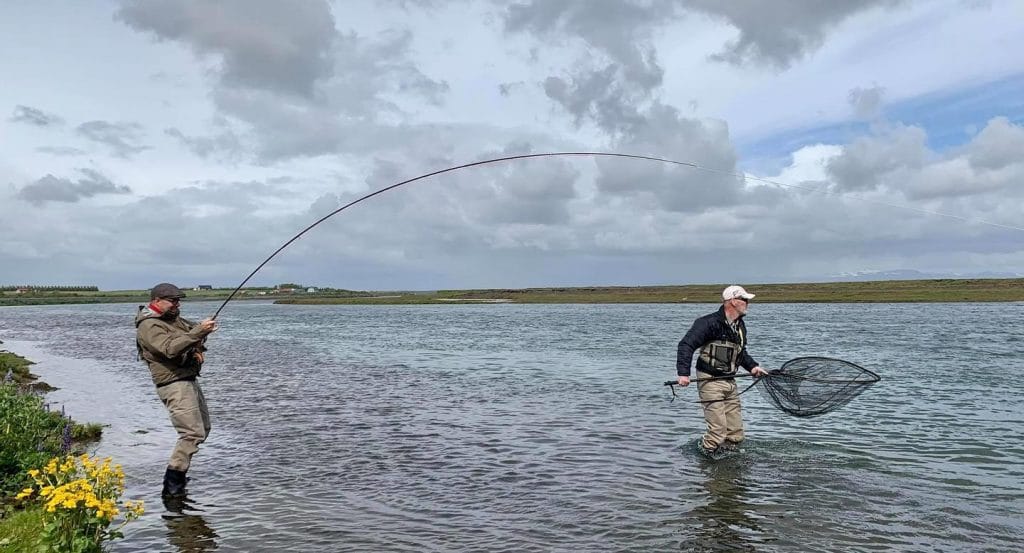 On the south coast both Rangá rivers have reported very strong runs of fish and some very large numbers of salmon caught during weeks.
Svarlbardsa, Hafralonsa and Laxa I Adaldal are all reporting good catches of large salmon and good conditions, but no data has appeared yet.
Now that we can travel to Iceland this summer without the quarantine restriction on our return into England and travel insurance is now valid there are still some prime space available where some cant travel. Please click HERE to check availability and reduced prices.
For more details on going to Iceland this summer or to discuss the different rivers please do not hesitate to contact Peter McLeod or call our office on +44(0)1980 847389.