The autumn time is always exciting for us as we eagerly anticipate the latest reports coming from the Indian Ocean as the various operations kick off. It's a similar feeling generated by the beginning of the salmon season in Iceland, Norway and Russia, that need to be in touch with what is occurring on the ground. The atolls have all had a good rest over the monsoon season, the fish have forgotten about fishermen and flies and new stocks have moved in and out. For the guides it's about seeing how the topography has changed, new areas that have become alive, and an end to their off season dreams of exploring new areas or trying new techniques that will make all the difference.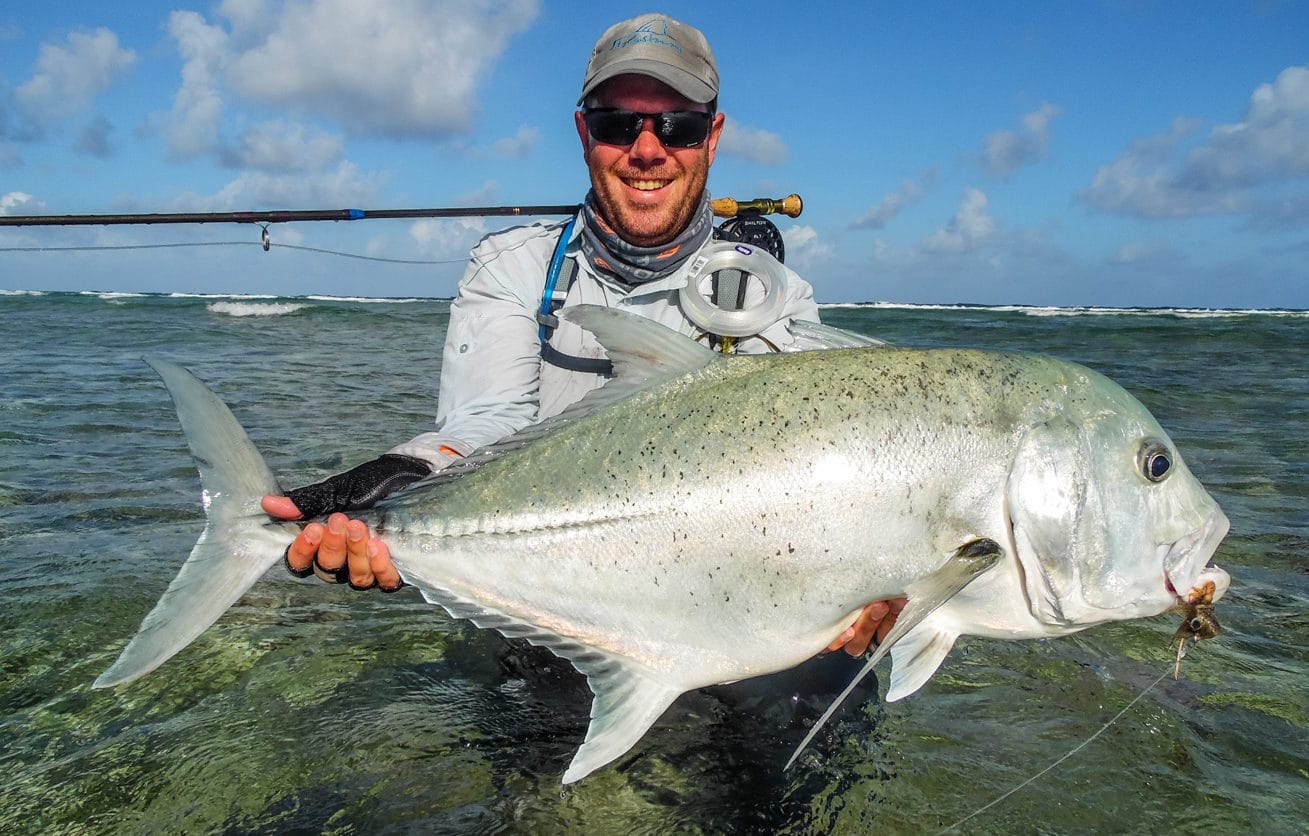 Alphonse has started well and from initial reports looks like there have been good numbers of permit around so far, the triggers have been savaging flies in the surfline and the milks have been about but not in numbers yet. For the latest report if you missed it click HERE and there are still a few rods available in the spring. One thing is for certain and that everyone is delighted with the continued development of facilities over the off season making Alphonse still the number one in the world for comfort and great flats fishing for new or veteran fishermen. Nowhere else is it possible for guides to put inexperienced fishermen or those less fleet of foot in situations where they can tangle with so many species. Click HERE for a short film to see what the experience is like.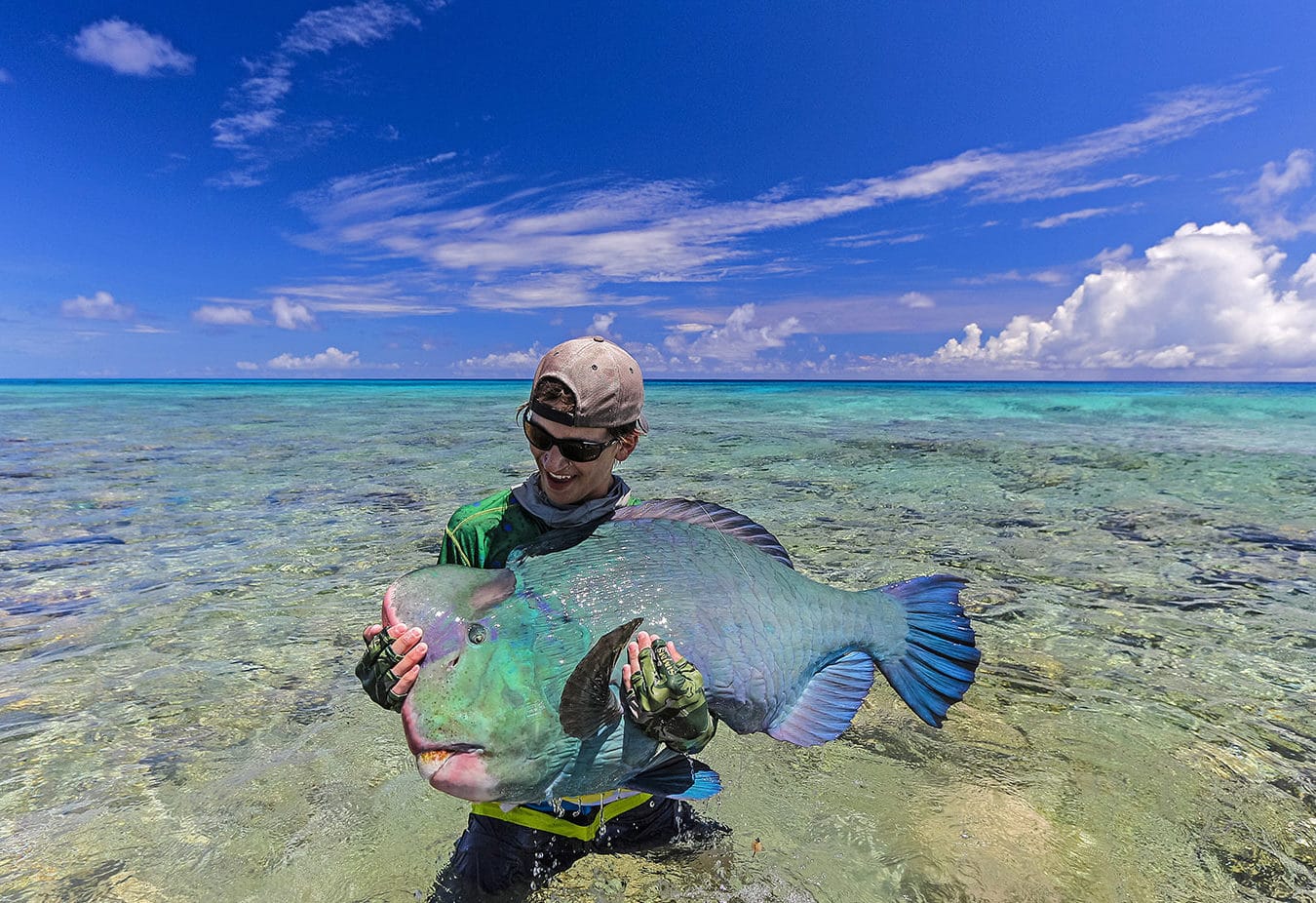 For those looking for more adventurous flats fishing or the opportunity to tangle with a greater number of GTs then the outer islands are the area to be concentrating on. To that end the first week at the new base of operations on Farquhar has just been completed and we will know how it went next week so stay tuned. Initial reports from the guides who went in two weeks ago though indicate the new lodge is stunning and will provide the perfect complement to this exciting fishery. For those looking for a land based operation that is purely focused on fishing for GTs, bumpies and the usual suspects then look no further. There are still a few rods left on Farquhar for this coming season and the booking chart is already open for the 2018/ 19 season so if you are looking to go please get in contact ASAP. To see what the Atoll is like click HERE for a short film.
Farquhar
8 – 15 November 2017 – 1 rod open (Call to enquire)
15 – 22 November 2017 – 1 rods open (Call to enquire)
21 – 28 March 2018 – 2 rods open
28 Mar – 4 April 2018 – 1 rod open (Aardvark McLeod Hosted Week)
Season Break
12 – 19 Oct 2018 – 10 rods reserved
26 Oct – 2 Nov 2018 – 10 rods open
23 – 30 Nov 2018 – 10 rods open
Cost is US$9,000 per person based on shared accommodation and shared guiding. There are two single rooms in the new lodge available at the cost of US$1,500 additional.
For my own part it is the start of the Providence season that has me the most excited, why? Because that is where I am headed back myself in March. Tim Babich and the guides leave this Friday to start the three day cruise back down to this incredible and still relatively unexplored Atoll. Providence is a thing of wonder, you never know what opportunities it will throw your way, but one thing is for certain, those GTs that maraud across the huge expanses of turtle grass and sand flats down there are going to be hungry and wild. If you are looking for a true saltwater wilderness expedition then this trip is the one for you. Click HERE to see my trip report from this year, HERE to see the short film and HERE for reasons why you should go. Providence is nearly sold out for next year and the below availability is all that is left.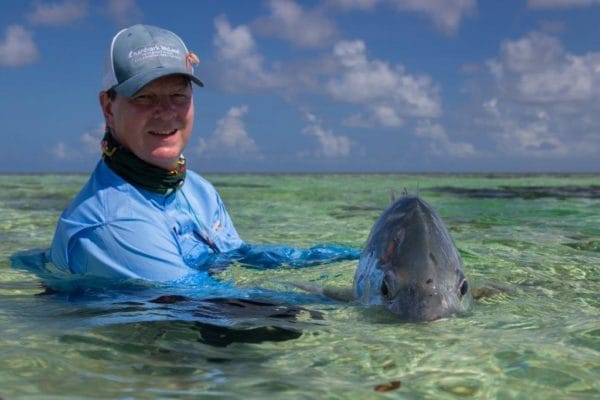 Providence
27 Mar – 3 April 2018 (FM 31) – 1 rod open
17 – 24 April 2018 (NM 16) – 1 rod open
Season Break
27 Nov – 4 Dec 2018 (FM 23) – 7 rods open
Cost is US$12,300 per person based on shared accommodation and shared guiding.
To finish off there is also something I wish to share with everyone which is the launch of David Attenborough's Blue Planet II which is coming soon. In this series is a sequence of film from Farquhar Atoll of the GTs hunting the terns around Goulette Island in the south which has to be seen to be believed. I believe it is unique to this Atoll and I can't wait to see the series. Click HERE to see it and the action occurs at 1.05 mins.
If you would like discuss Alphonse, Farquhar or Providence or receive further information, please contact Peter McLeod, or Charlotte Chilcott. Alternatively, please contact the office on +44(0)1980 847389 or click HERE if you would like us to contact you.