Sea Trout Fishing Irigoyen River TDF Argentina
We are proud to announce that the 2017 season has begun at Worlds End Lodge. This will be our first full season since the lodge was closed many years ago. The river has been rested and now the sea trout are ready to do battle with visiting anglers once more. We have been humbled by the response to this inaugural season and we're pleased to announce that just one rod remains for the whole of January and February, which highlights the high regard in which the Irigoyen is held. Not an easy river and much more technical than the neighbouring Rio Grande. However, for those that understand sea trout fishing we firmly believe there is no finer river in the world.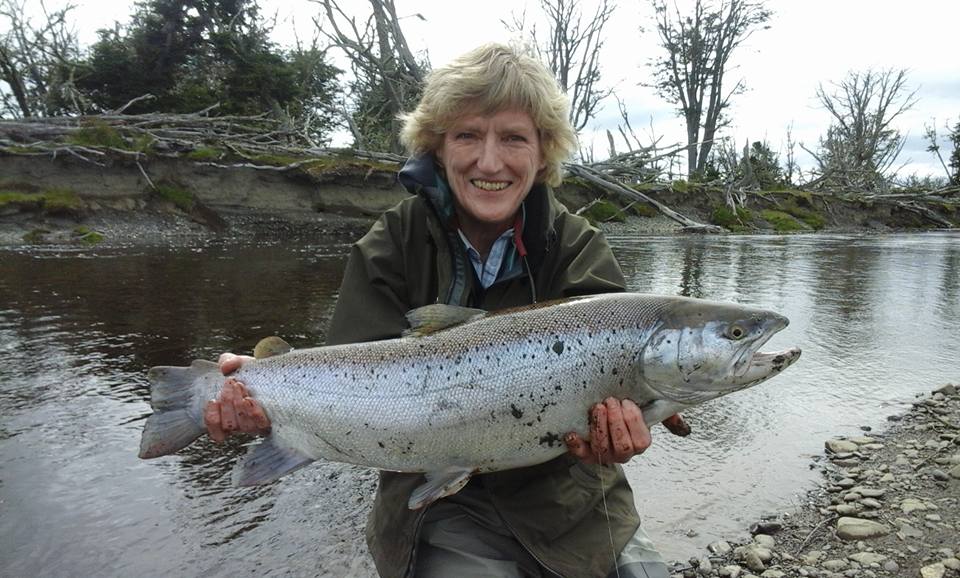 Opening Week; 30th December 2016 – 6th January 2017.
The river level was high at the beginning of the week and running with a bit of colour but dropping quickly. This lasted for a couple of days and over this period we concentrated our efforts with sink tips and large flies to counteract the colour and faster flows. This worked well and the sea trout soon showed their appreciation. By the end of the first morning the two rods had landed four sea trout including one fantastic specimen of 17 lbs! Not only that, but it was caught by a talented lady angler from Scotland, J.Matterson. Not to be outdone, her fishing companion, B.Thompson, was also getting into the action and landing some fine fish too. Some 12 sea trout were landed over the first two days, but then disaster struck; the heavens opened and did not close for hours. This brought the river up into a flood that made fishing impossible. Indeed, it did not recede for the rest of the week. It is, however, now starting to drop and we expect conditions to return to normal within the near future. Whilst this is an early blow it will hold us in good stead for the forthcoming weeks and will also get the main sea trout run started in earnest.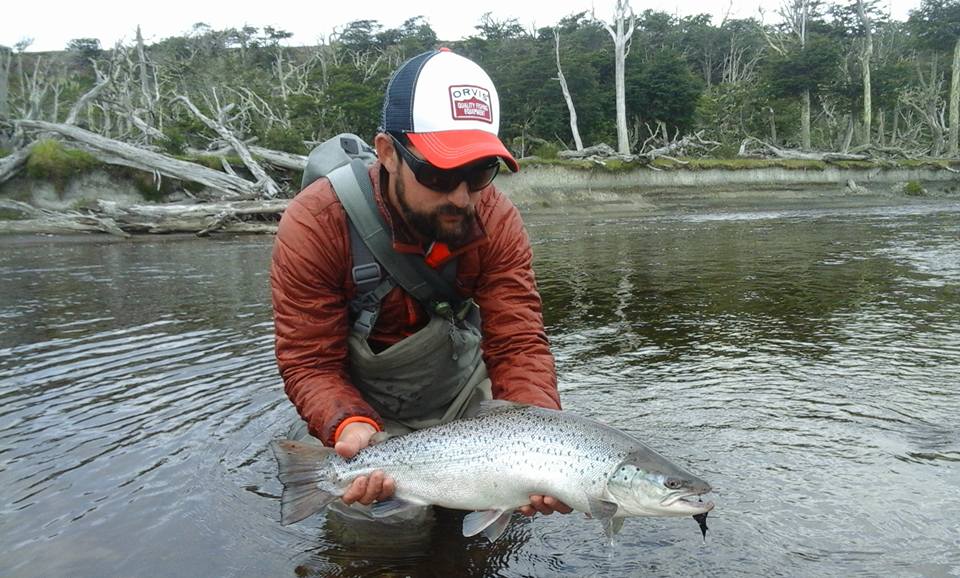 Best flies when the river was fishable included the Rio Grande Queen and Wonder Bugs.
Diego Castillo – Lodge manager and head guide.
Sea Trout Fishing Irigoyen River TDF Argentina
For more information please contact Steffan Jones or phone 01980 847 389