Amy Pople reports back following her trip to Malawi in May. A departure from our normal fishing focused blogs, there wasn't a fishing rod in sight but Malawi combines very well with neighbouring countries where fishing is very much on the map. Little Malawi is a perfect add on, whether to a pure fishing trip or to a more safari based trip. Read on …..
Africa is firmly in my heart having spent a lot of time on the Kenyan Coast, but I have always had the urge to explore Africa further and Malawi was top of my list. When I was offered the most amazing opportunity to visit the Robin Pope Safaris (RPS) properties, it was one that I was definitely not going to turn down. I was to visit three separate properties, staying two nights at each; Pumulani on Lake Malawi, newly opened Kuthengo Camp in Liwonde National Park and Mkulumadzi in Majete Wildlife Reserve, all of which looked incredible and they certainly lived up to my expectations.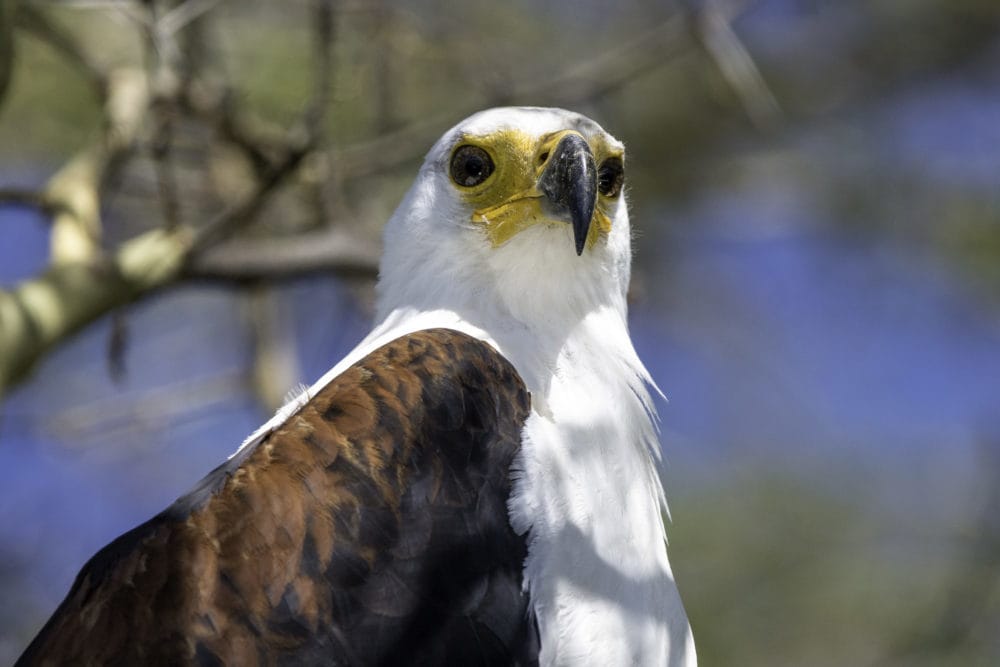 As I came out of the aircraft doors I had that 'it's good to be back in Africa' feeling. I was met as I entered the terminal building by a RPS representative and, as standard practice, assisted with my Visa paperwork and taken through Customs and on to the baggage hall where I was met by Sakhile and Rita from RPS who would be joining me on my week's tour of Malawi and along with our driver we set off to our first destination.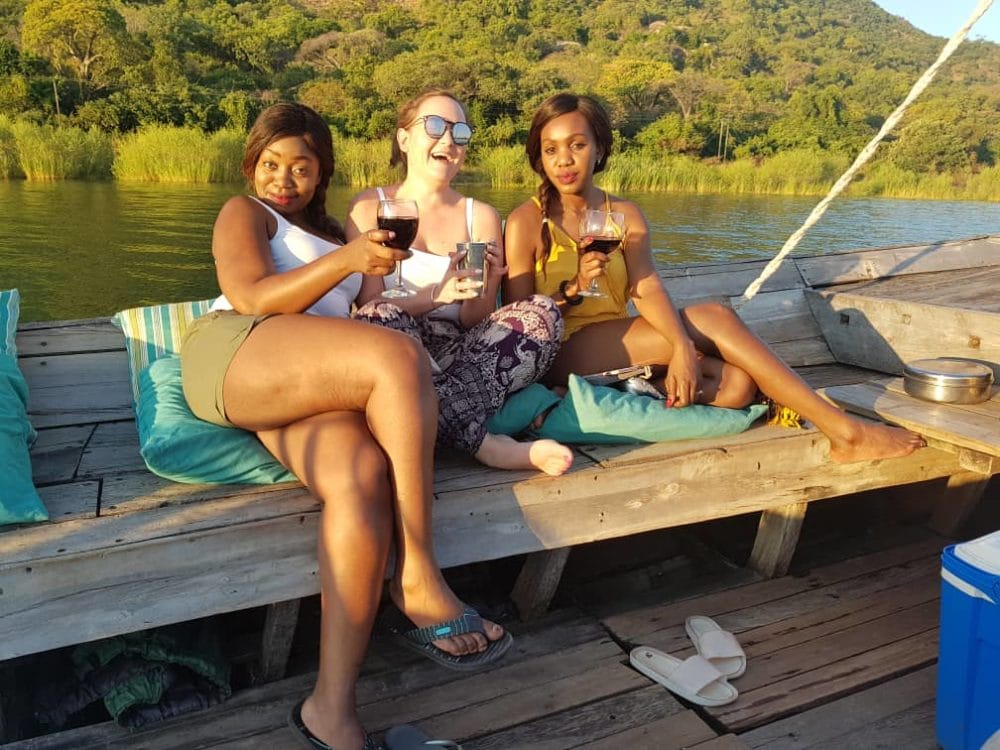 Pumulani, meaning "rest well" in the local Chichewa language, is a luxury beach lodge located on the west side of Nankumba Peninsula at the southern end of Lake Malawi, also known as the Lake of Stars. It has total seclusion and privacy, hidden away amongst trees and creeping out from the rocks, every villa has views across the lake. With both a private beach and two swimming pools, it is the perfect place to spend a few days relaxing after a Zambia safari. For the more active, a wide range of activities are offered from kayaking on the lake, scuba diving, snorkelling, nature walks including birdwatching, village tours and sunset cruises on the dhow.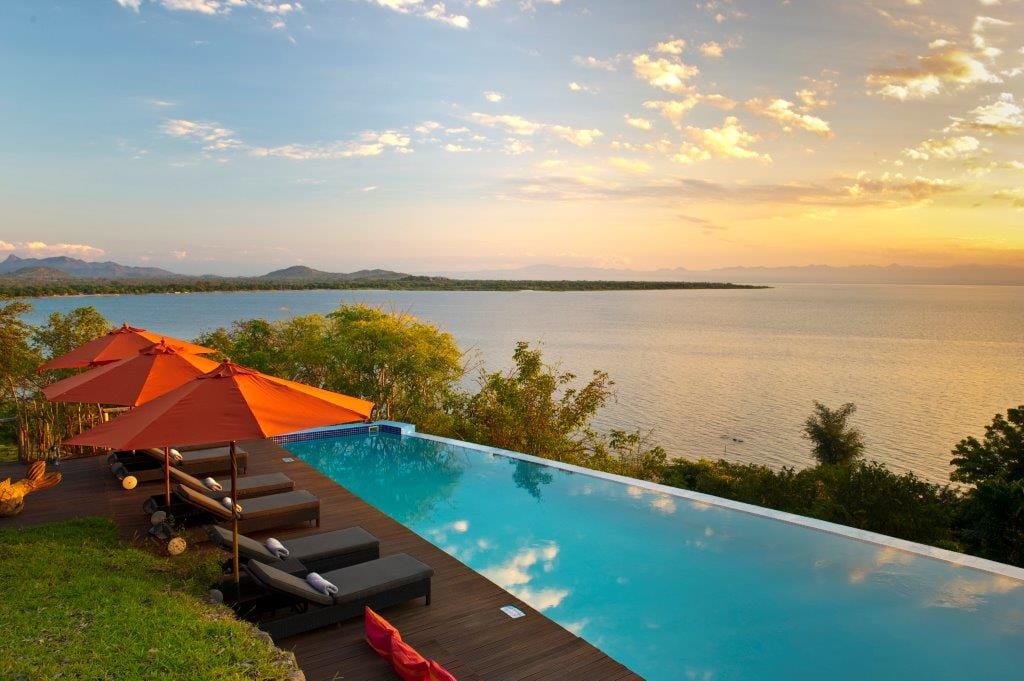 On arrival we were met by hosts Kaneli from Holland and Natasha from the UK, welcomed with a refreshing drink and cold flannel. Our luggage was taken to our villas whilst we chose what we would like for dinner. As soon as you enter the main lodge you are hit with the most amazing view of the lake that is truly breathtaking. The lodge is completely open fronted with an open decking area for meals with a view, a small bar area set high above the lake and perfect for seeing those amazing African sunsets. Dining tables are laid out individually and from here, past the bar area a wooden pathway leads to the fire spot where a campfire is lit each evening and guests can gather for sundowners.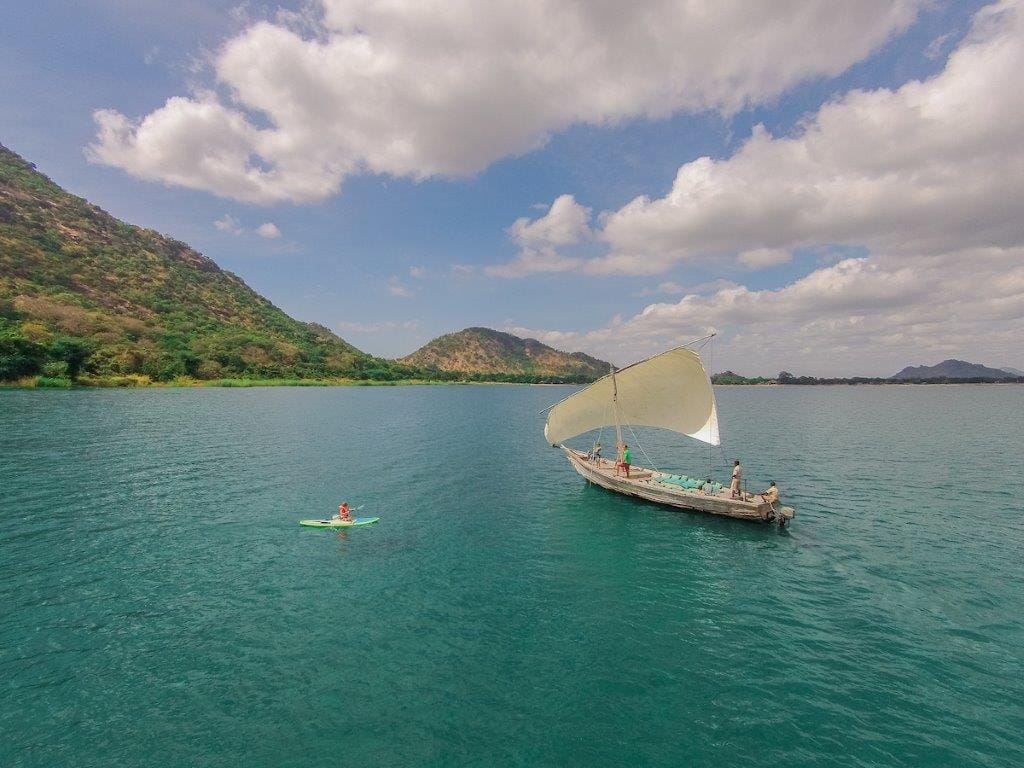 The ten villas are vast and each is individual in shape and furnished in a modern, African style. They are made up of double and twins as well as a family and a honeymoon villa. Each villa is built amongst the rocks and trees and each has a large bedroom, bathroom and sitting room, with verandas from which to enjoy the views. The bedrooms all come with sweeping mosquito nets and overhead fans. The bathrooms have double monsoon showers (honeymoon villa has an outdoor shower also), as well as roll-top baths, and the sitting rooms have comfortable wooden furniture. Steps lead down from the main lodge to the swimming pool and further down still is the beach with another pool where there is a small beach bar and lunch is often eaten under a giant mango tree.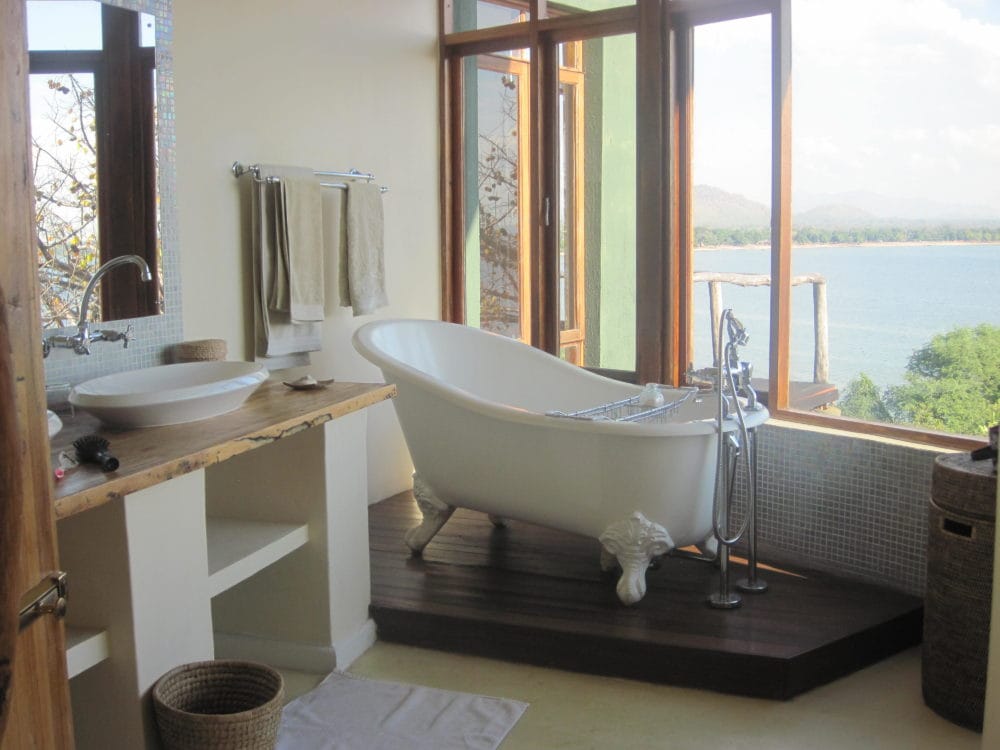 After 20 hours travelling, from leaving Heathrow to arriving at Pumulani, I had an early night ready for a full day of activities and exploring the lodge and its surroundings.We were up for breakfast at around 0800 and they offer a cooked breakfast as well as fruit, cereal and muffins. We headed off on the Trail Walk with our RPS guide who was very knowledgeable and gave us an insight to the bird and plant life present along our journey. The walk takes you through the lush hillside with spectacular views of the lake and eventually we arrived at a small cove where our kayaks for our journey back to the lodge were waiting. To say that I was excited about this would be an understatement.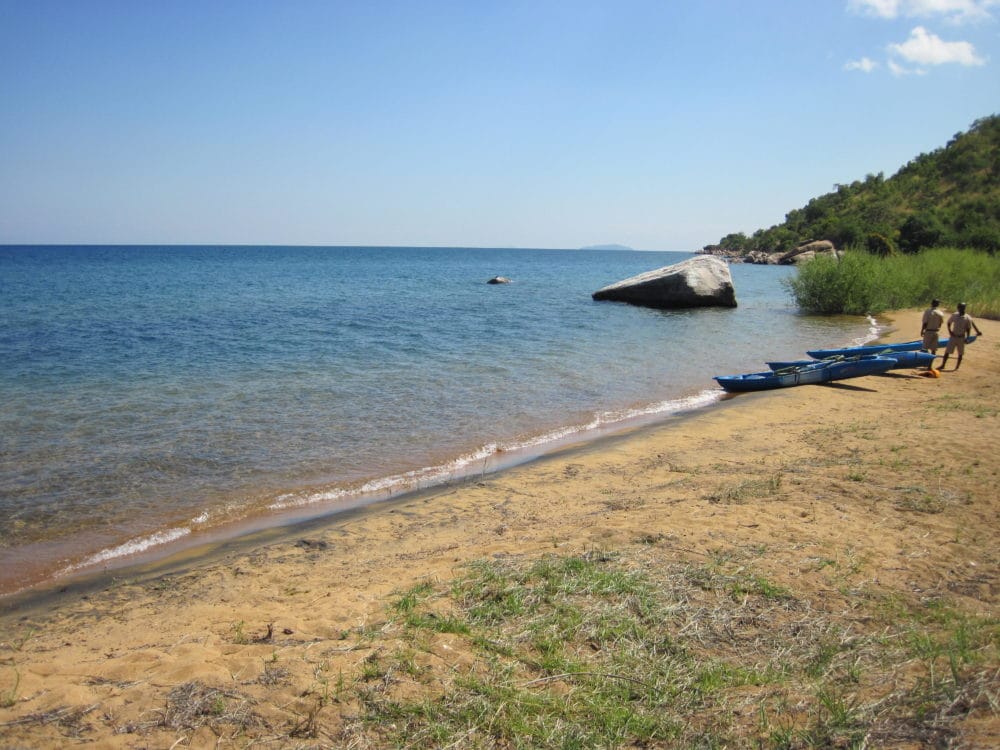 After breakfast the following morning, we were met by our RPS driver and we set off on our journey to Kutherngo accompanied by Charl who is currently overseeing things at Kuthengo. Kuthengo means 'the wild' or 'the bush' and this area alongside the Shire is very beautiful. The 15 minute boat ride into camp will give you a good idea of what's to come. On our journey we passed Hippos, Waterbuck, Elephant and an enormous variety of birds. The scenery is just spectacular and I felt that I was in the real heart of Africa.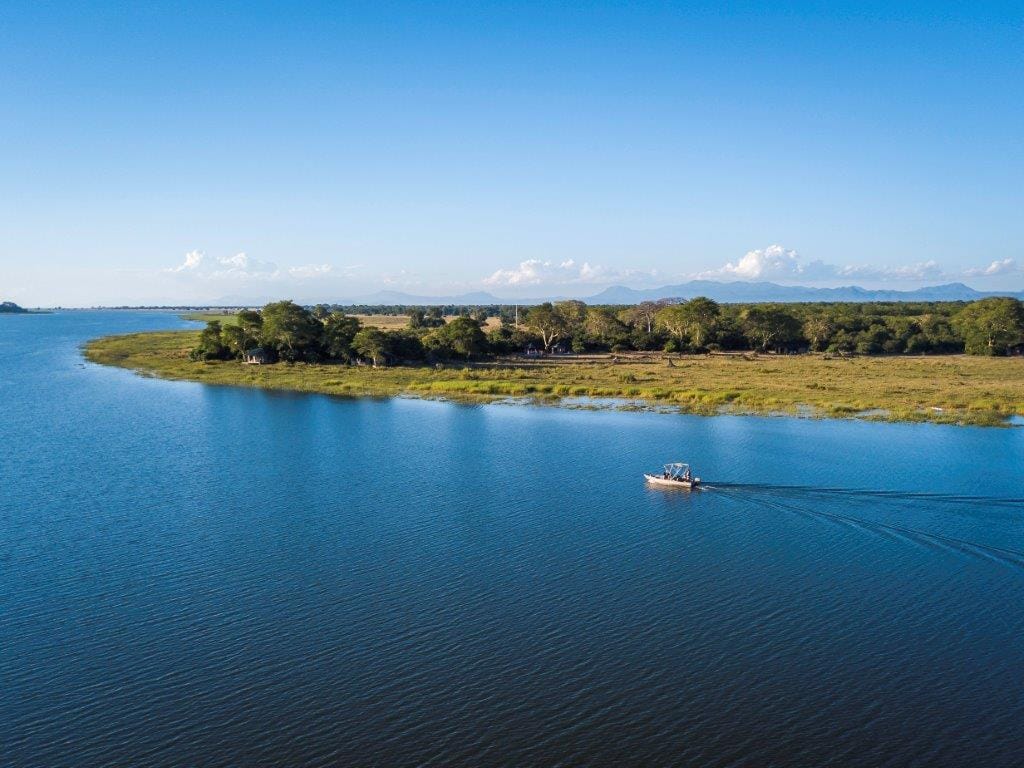 You pass by the camp (they plan to put a jetty at front of camp in the future) and are met by the RPS team, assisted off the boat and walked to the camp whilst your luggage is taken onto your tent. There is a small bar and comfy sofas; a real homely feel. A joint walkway connects you to the main communal dining area. The camp sits beneath fever trees and baobabs on an open plain alongside the Shire River and offers guests the opportunity to experience traditional game drives, walking safaris and boat safaris. This small tented camp only opened in April 2018 so there was still some work to be done on two of the tents. Currently there is no swimming pool but they have planning to put one in which will happen in the not too distant future. They also plan to put in salt licks which will hopefully increase the animal life at front of camp. The camp is stunning as it stands so once it has been completely finished it really is going to be a real retreat.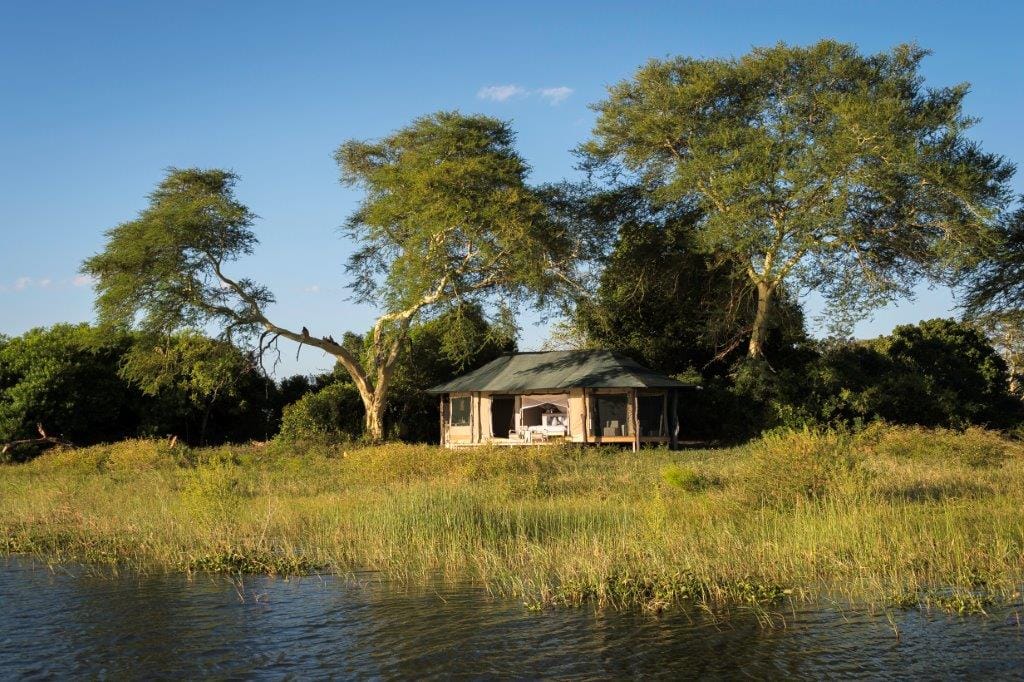 Malawi doesn't have the huge reserves full of big game that you'll find elsewhere in Africa. However, if you feel like a couple of days of gentle game viewing close to the lake, then Liwonde National Park is ideal. Since Liwonde is a virtually untouched national park located at the southern tip of Lake Malombe and at only 220 sq miles Liwonde is perhaps the most popular of all the game parks. You can expect game drives filled with wildlife sightings, adventurous walking safaris and peaceful boating safaris. Lions and Cheetah were re-introduced to the park earlier in 2018 by African Parks.
Liwonde National Park was proclaimed in 1973 after Chief Liwonde championed for its recognition as an area of importance for Malawian wildlife heritage. To this day a committee comprised of local chiefs, farmers, a judiciary, and Wilderness Safaris (who manage the Mvuu Wilderness Lodge and Camp) continue the most active conservation work in the country. They also work hard to expand community development projects around the park, which play an important role in the success of Liwonde National Park as a safari destination. At its heart is the palm-lined Shire River, whose banks are home to numerous hippos and crocodiles, whilst the adjacent plains and forests harbour elephant, waterbuck, bushbuck, impala and beautiful sable antelope.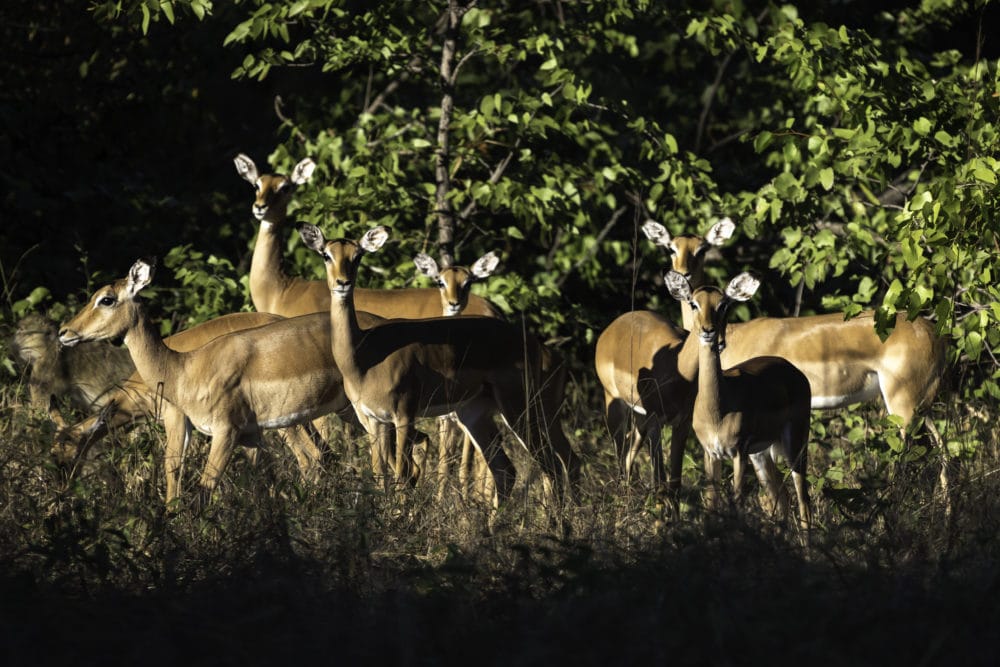 With just four tents (three doubles, two of which can be made into a twin and one family tent which is a standard double with adjoining walkway to the other smaller tent with just a bed) each facing the Shire River, guests at Kuthengo are guaranteed a personalised service and exclusive stay. There will only be a maximum of ten guests when the camp is full so the small team of guides can personalise activities. Tents are spacious and modern, with en suite bathrooms, double basins, a free standing bathtub, outdoor showers and eco-friendly evening breeze air conditioning systems (state of the art and environment friendly cooling system for the bed within the mosquito net). Your private deck is the ultimate spot to take in beautiful views over the river with a sundowner in hand as well as observe herds of waterbuck and hippos grazing nearby who can often be seen around in front of camp.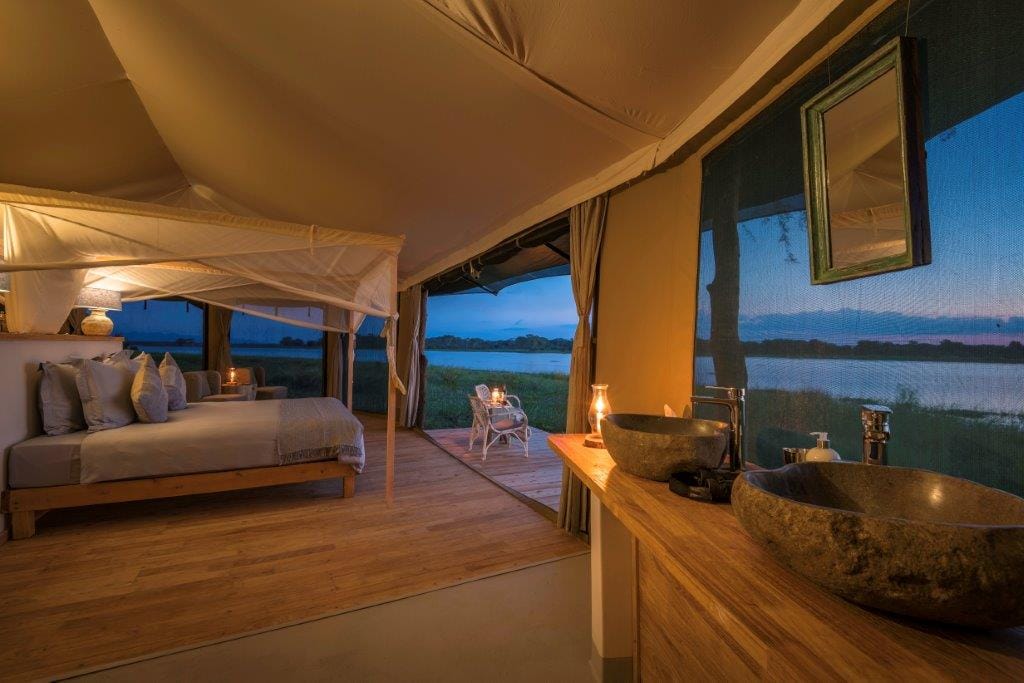 We then headed out in an open top game vehicle for our afternoon / evening game drive at 1530. We stopped in the heart of the African bush for a sundowner to find Charl there and who had set up chairs and a small table with nibbles and drinks, a very welcome surprise and a great spot from which to watch the sun go down. We set off for our night drive (blankets are provided as it does get a little chilly) and arrived back at camp for around 1900. The lanterns were out, camp was dark and the camp fire was lit. The camp is run off solar power with a backup generator for cloudy days and they normally turn the generator off at around 2100/2200 but this can vary depending on when guests retire to their tents. As the camp is dark you are walked back to your tent by a member of the RPS team. I settled in and listened to the sounds of Africa (including some rather loud Hippos) before drifting off to sleep.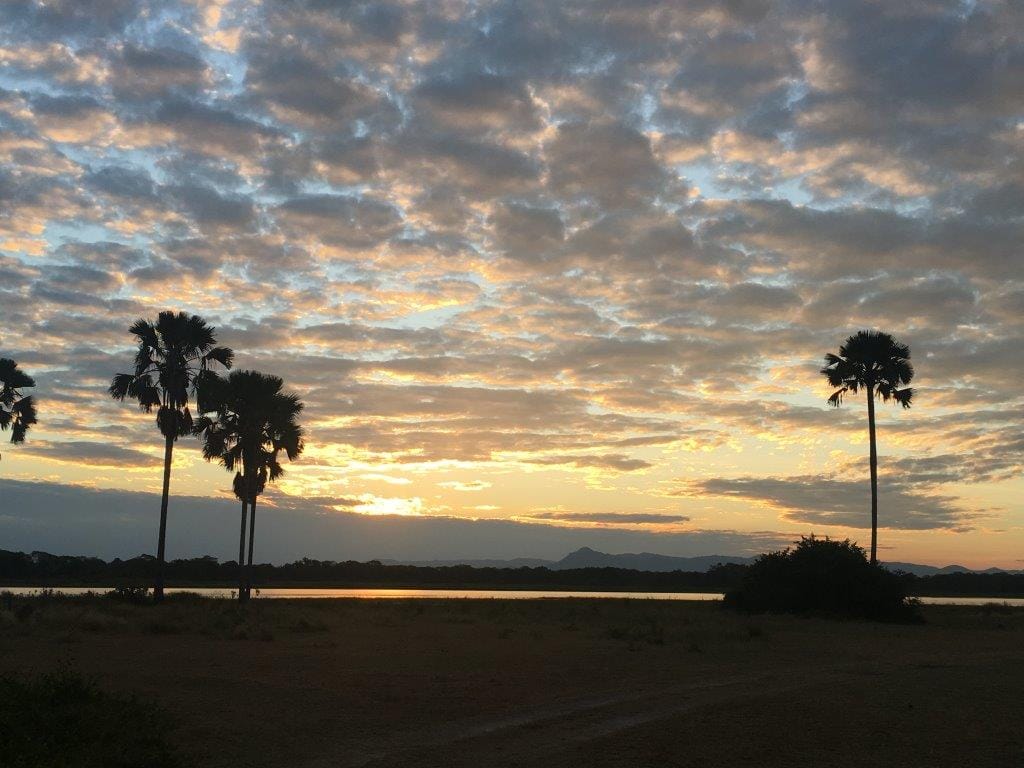 After our morning game drive, I discovered 'Bao', a traditional mancala board game played in most of East Africa including Kenya, Tanzania, Comoros, Malawi as well as some areas of DR Congo and Burundi. 'Boa' is the Swahili word for "board" or "board game". On a Bao board each player has two rows of 8 holes, into which counters (seeds, pebbles, bottle tops) are placed. Moves are made by taking one or more seeds and 'sowing' them along the row of holes. Depending on where the last seed is placed, you can take the seeds from that hole and continue the sowing, possibly capturing seeds from your opponent in the process. The aim of the game is to empty your opponent's front row of seeds or make it impossible for him to move. After watching both Sakhile and Rita, I vaguely understood what was going on so it was my turn to play….. I am competitive (even though I will sometimes say otherwise) and so were the other two girls so this was never just going to be one game. It kept us entertained for a good few hours and I was adamant I was going to make a board when I got home. I am still working on that ….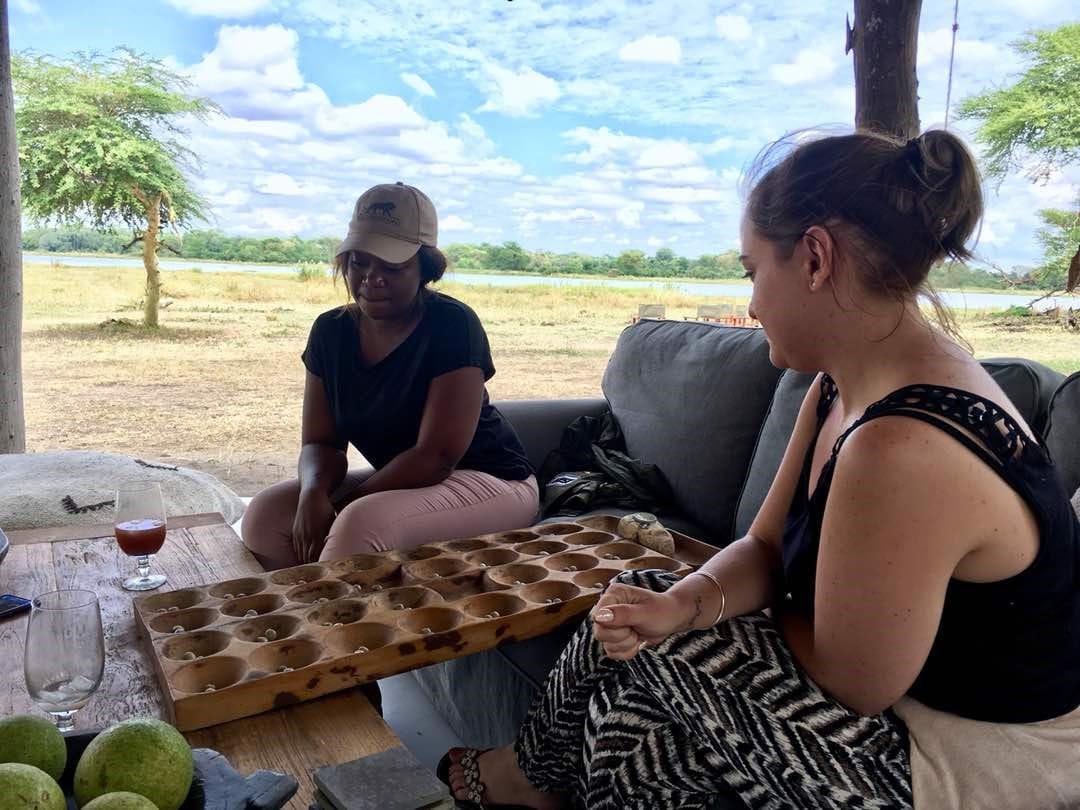 After two nights at Kuthengo we had breakfast and met Jason and Steegan from RPS who were taking over from Charl; Jason as guide and Steegan as host. We hit the road for the drive to Mkulumadzi Lodge in Majete Wildlife Reserve for our final two nights. From camp to the lodge it took around 6 hours in total, between 4 ½ and 5 of these were by road. On the journey we passed through Liwonde Town, Zomba (trout were introduced around 1906) and Blantyre. The journey for me was also clouded with much trepidation as I knew once I arrived at Mkulumadzi I would have no phone service and for someone who is always connected, this was going to be my biggest challenge yet.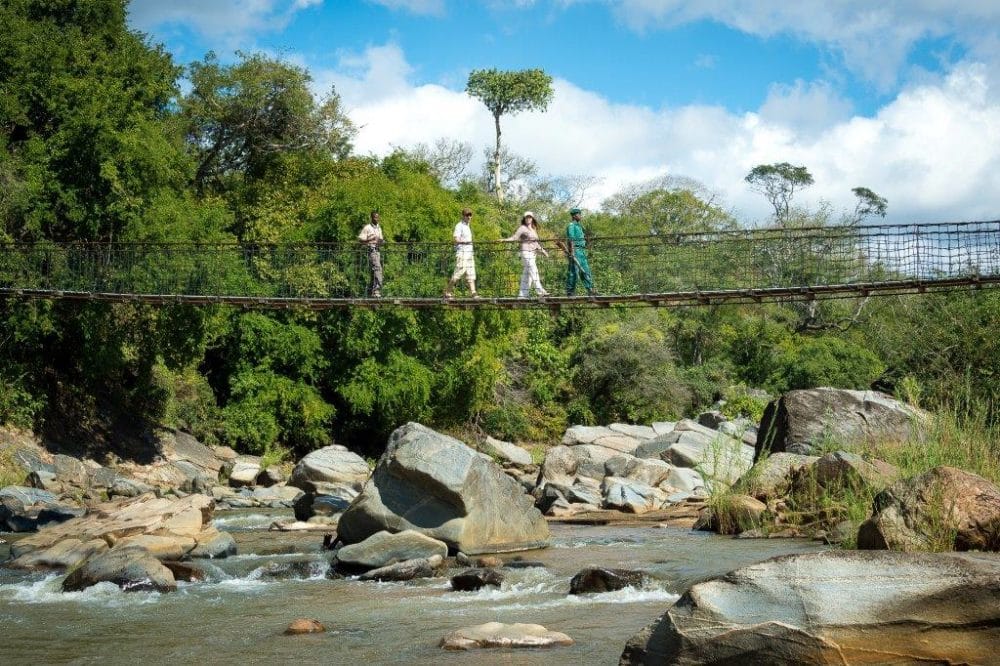 The lodge is accessible by footbridge suspended over the Mkulumadzi River and from here you are driven the short two minute journey to the lodge and your luggage follows. On arrival at the lodge we were greeted by Dave and Tammy and the staff at the lodge. The main lodge is an open-fronted space maximizing the beautiful river views and this is the first thing you see as you step off of the vehicle and on your walk down the path to the lodge. My first comment to both Sakhile and Rita was 'wow, this is me, this is my type of place' and for a split second I had forgotten about having no phone service… at all.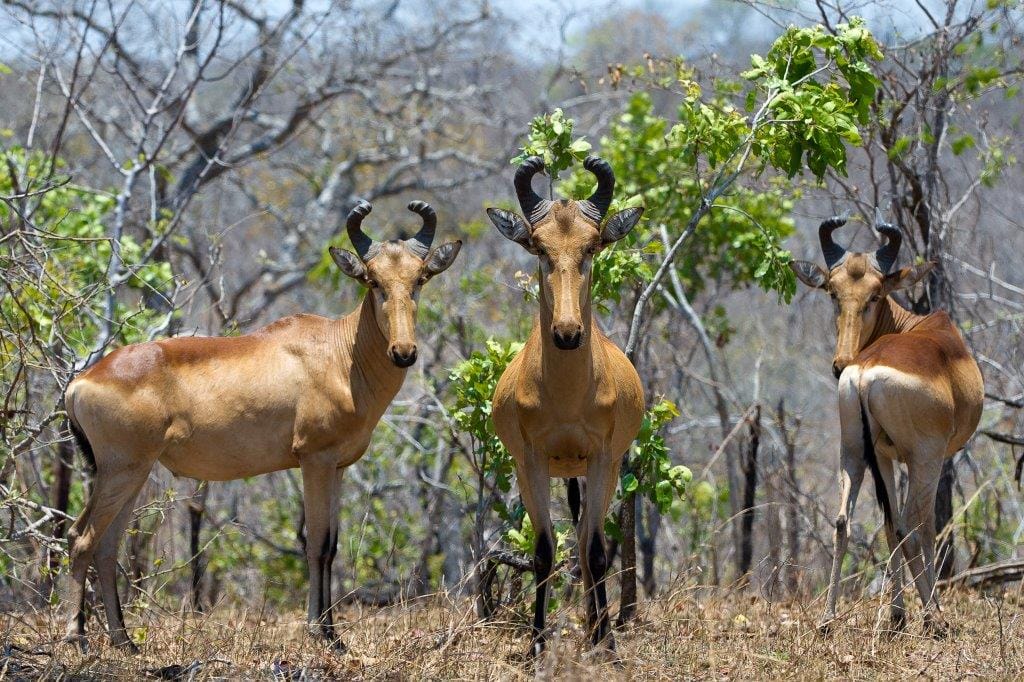 Majete Wildlife Reserve is one of the outstanding success stories of African conservation. Granted protected status in 1955, it became the subject of extensive poaching in the 1980s and 1990s. But a concerted joint effort since 2003 by the African Parks Network and the Malawi government – including the reintroduction of endangered species – has turned it into a model of sustainable development and biodiversity.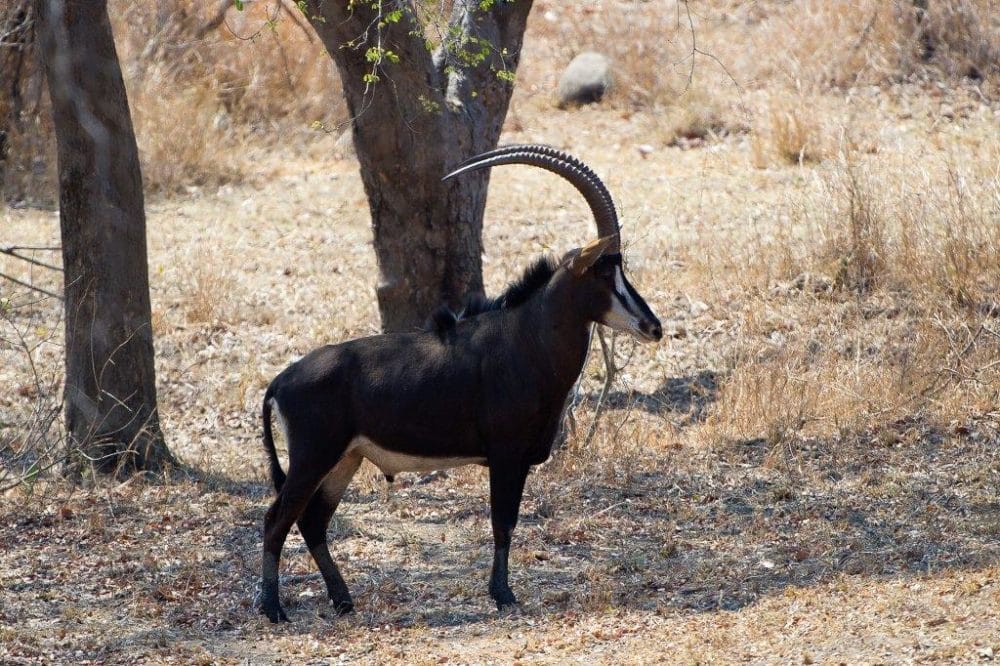 The lodge has eight spacious chalets, each with a living area, en suite bathroom with sunken bath and outdoor shower, private viewing decks offering dramatic and unimpeded views over the two rivers, the Mkulumadzi and the Shire. The rooms also have the evening breeze system.The front of the chalet is completely open and can only be shut by tented fabric. I was shown to my chalet and asked if I wanted to keep it open so I could see the sun rise in the morning and wake up to the view and so of course I said yes, most definitely. However I was so struck by how nice the chalet was and of the view outside that I didn't really think the process through; more to come on that later…..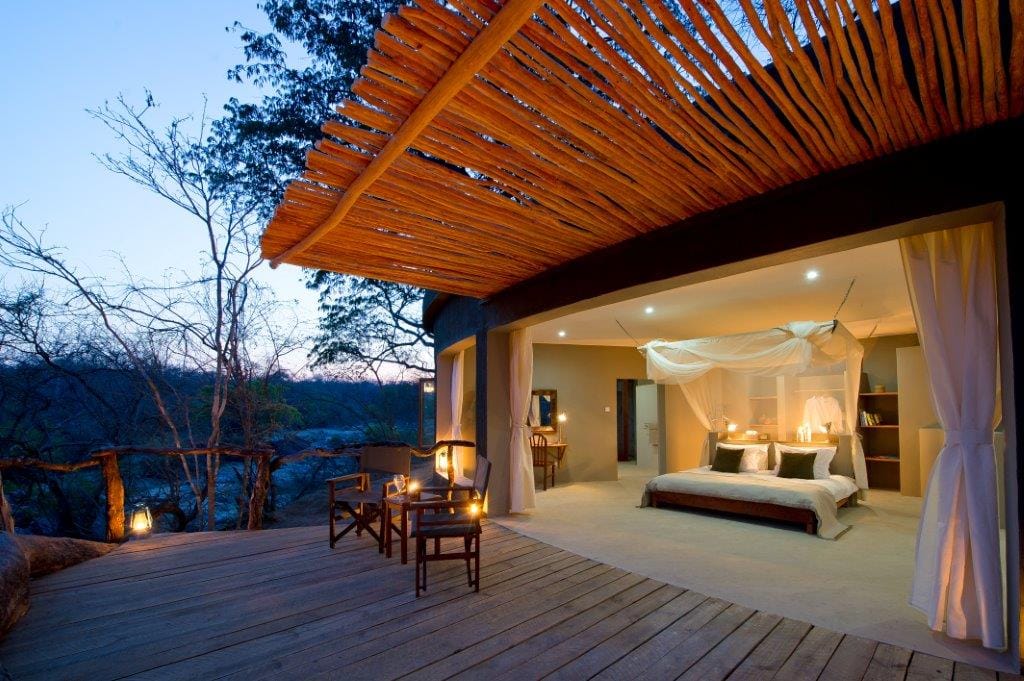 Activities range from swimming in the pool and dining under the stars, to boating safaris, game-drives, hiking up Majete Hill, rhino tracking, cultural tours, birding trips on the Shire River and to nearby Elephant Marsh, game-viewing from a hide and walking safaris. Wildlife includes the rare black rhino, lion, leopard, elephant, buffalo, Nyala, sable, eland, kudu, waterbuck, veryvet monkey, warthog, genet and Lichtenstein's hartebeest. Numerous species of birds also grace Majete. There is also the resident bushbaby who regularly visits the lodge.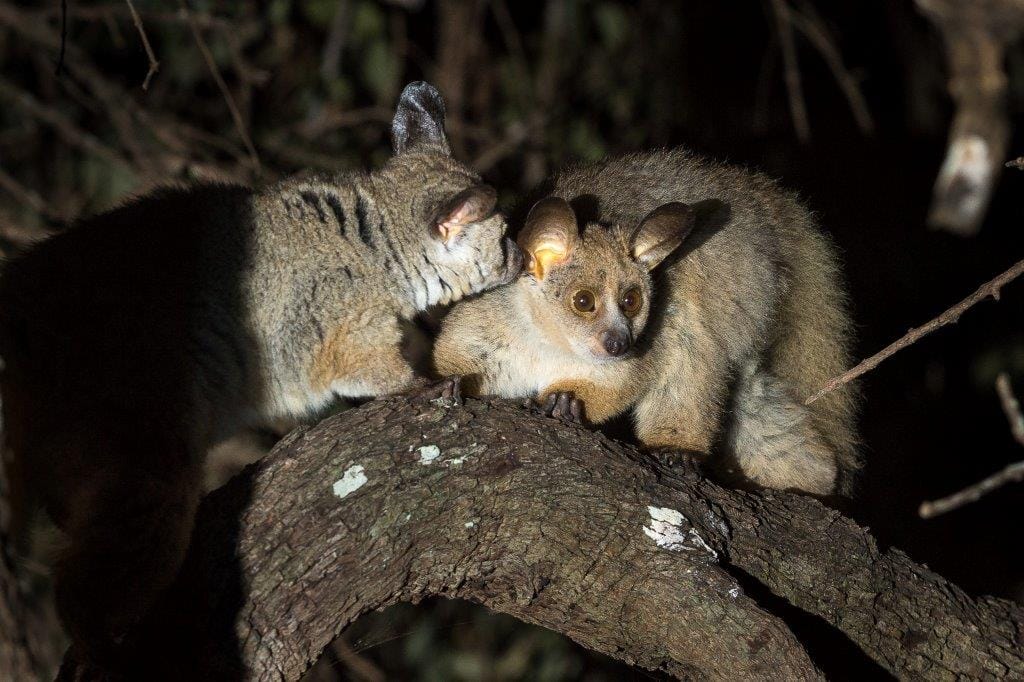 After a few games of Bao we were ready for bed and escorted by the staff to our chalet. I opened my door and was totally unprepared for what happened next; I saw something fly past my eyes, then something else and before I knew it my chalet was full of bats. Now for anyone that knows me they will know that I am complete wimp when it comes to anything that flys; bats, moths, butterflies, pigeons. Give me a snake and I'm fine but bats, no. So, faced with a room full of bats I panicked but had to come up with a plan. I stood at the door for a little bit thinking well if I shut down the front of my chalet the bats are staying in, if I leave it up then more can come in; what do I do. I even contemplated using the emergency horn that you will find in all RPS properties. I did a fast walk straight to my bed, got under the mosquito net and stayed there. Luckily my pyjamas were on my pillow so I got changed, got into bed and hid under the covers thinking I was going to be awake all night. The next thing I knew I was awake at 0500 for our morning bush walk.  I have been lucky enough to do many game drives in Kenya but never have I experienced a bush walk and I have to say there was something about it that made it quite thrilling; I guess the prospect of having a lion or elephant appear at any time was a big adrenaline boost.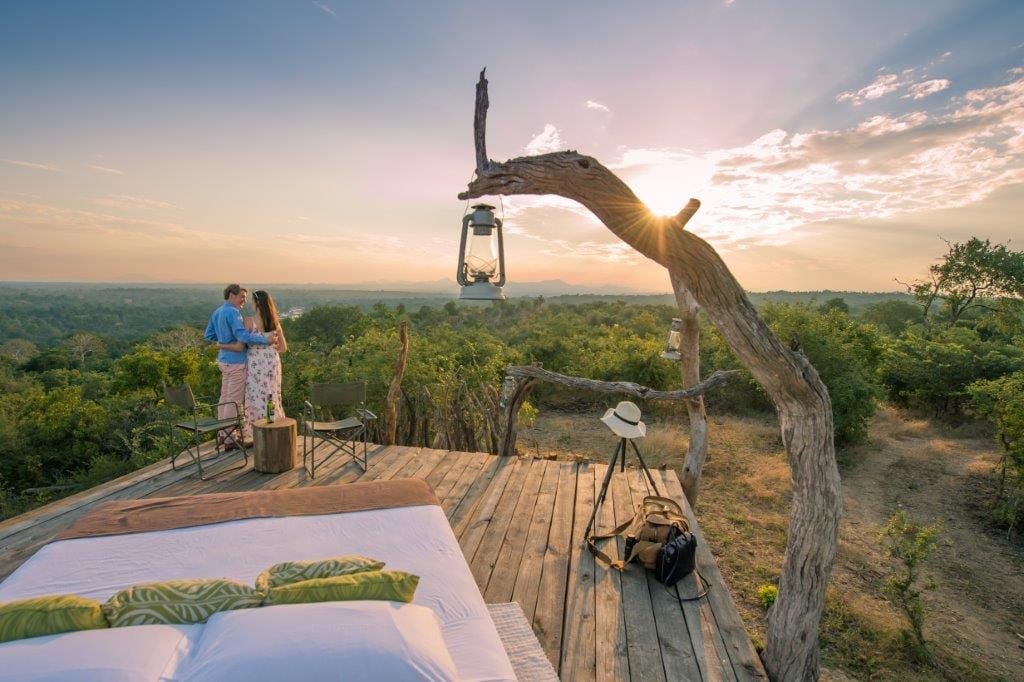 On our walk we got to see a unique experience that isn't offered anywhere else in Malawi – The Mkulumadzi Star-Deck. It is a raised platform totally open to the African bush, with only a single wooden barrier and includes a double bed with canopy mosquito net, lanterns and seating, perfect for sharing a night with someone special in the midst of a truly wild and stunning natural paradise.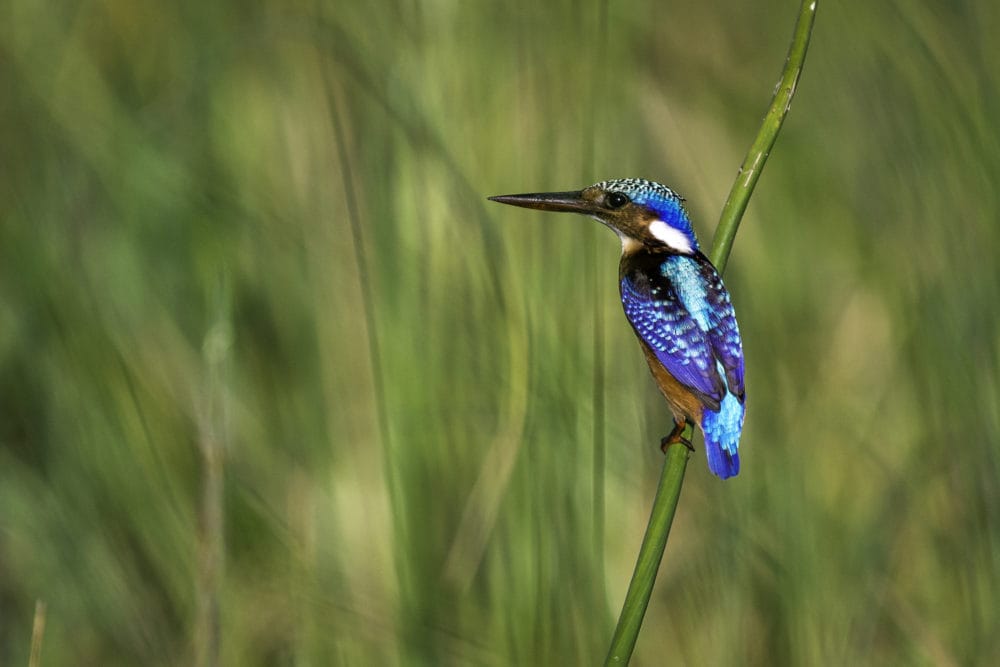 On our final game drive we had an encounter with an elephant along the river bed. We were 'in its way' as it wanted to get down to the water. It appeared from nowhere and decided to investigate; I was totally un-phased by this, even though it was only a couple of meters away from me; the others not so much. We sat in the vehicle with the engine off and just simply watched its movements. Eventually he got bored and realised that actually he could go behind the vehicle to get to the water, via a quick snack from the tree behind us. We took advantage of him eating and headed off.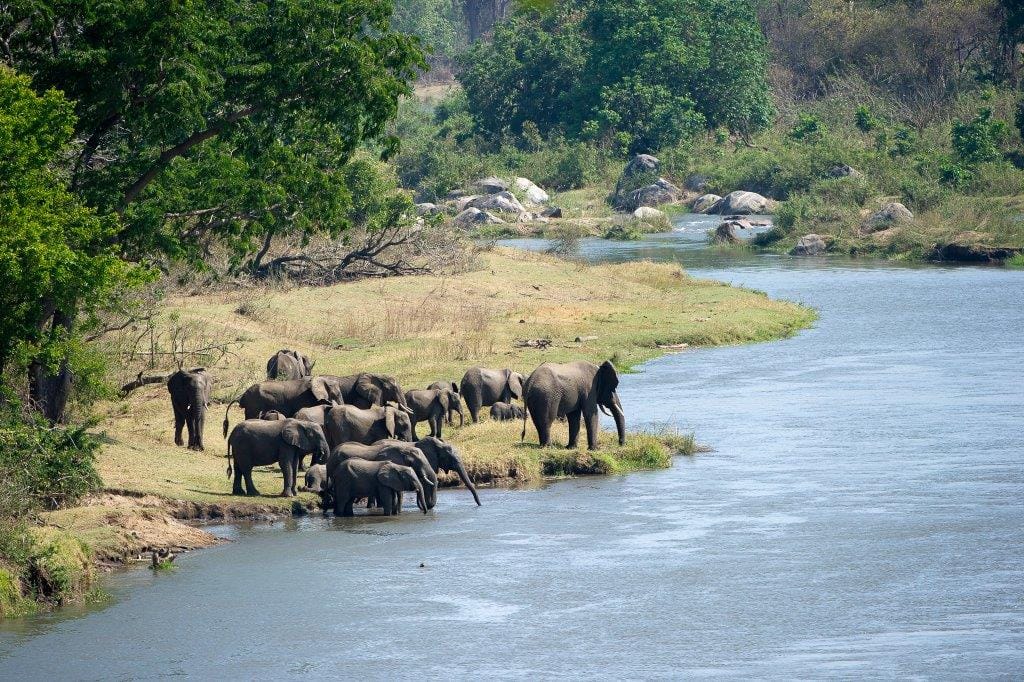 After our final sundowner, we headed back to the lodge in darkness stopping at a hide and arrived back at the lodge for dinner and bed. The following morning we had a little lie-in, breakfast at around 0930 and our final game of Bao before the drive to Blantyre airport for my flight back to London. I eventually arrived back into London at 0650 and continued my journey home reflecting on what an amazing week I had just had.
If you would like more information please contact us or call us on ++44 1980 847389. Alternatively click HERE if you would like us to contact you.
Click through to our web pages here; Pumulani, Kuthengo and Mkulumadzi.
While this particular blog is a departure from our normally fishing focused updates, there are excellent fishing opportunities in South Africa for largemouth and smallmouth yellowfish and trout and in Zambia, Zimbabwe, Botswana for tigerfish, catfish and bream.  Whether you are looking for a few days in which to do something completely different after a fishing trip or as an add on to a more family/couples based safari (with a little fishing scattered in), Malawi has plenty to offer so do contact us.
Many thanks to Robin Pope Safaris for a fantastic trip and for the use of their images.