One of the best Taimen fly fishing rivers in Mongolia, the Delger, starts its course in the high steppe landscape in north western Mongolia. It then flows south along the Russian/Mongolian border before turning east. It gains in size as many small rivers and streams join its course before meeting the Ider River, the confluence marks the start of the mighty Selenge River. The high altitude beginnings have given strength to the powerful river to carve one of the most beautiful river valleys in the world.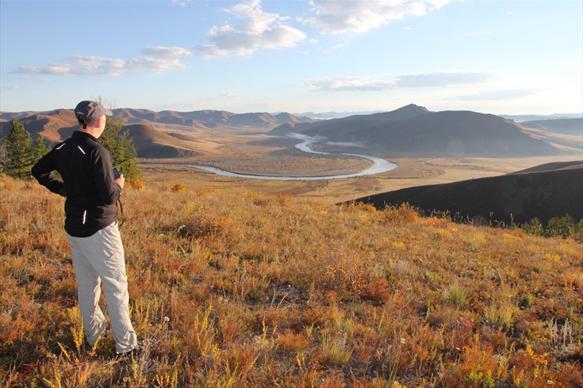 The river is a rich vein of life in an otherwise harsh environment. Temperatures range from -50C degrees in the winter to +30C in the summer. Mongolia on the whole is an incredibly dry country, with most precipitation falling during the short summer months.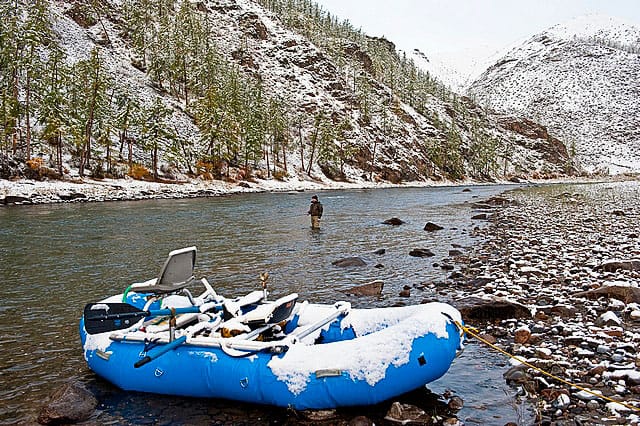 Traditionally, taimen fishing in Mongolia has been narrowed into two specific seasons, spring and autumn. The reason for this is that they are relatively dry periods and the weather is warm enough for the fish to be active. Mid-summer has generally been considered as too risky due to the heavier rainfall and many Mongolian rivers experiencing long flood periods. This is where the Delger River stands out, due to its swift flows and steep granite valley sides the river rises extremely quickly but also falls and clears exceptionally quickly.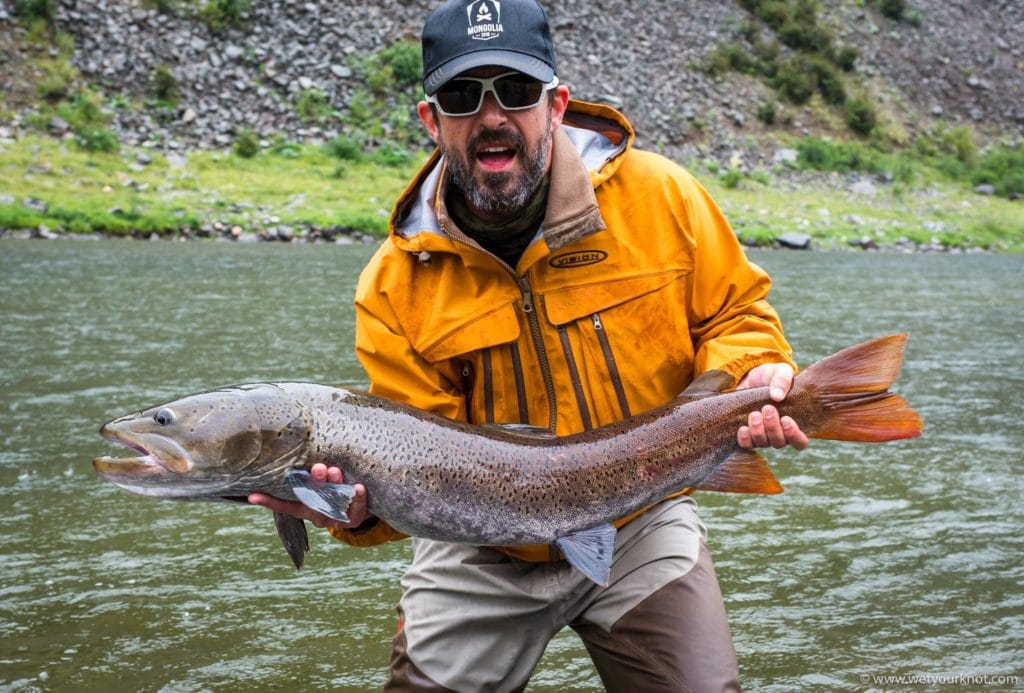 With a more reduced chance of having a prolonged flood on the Delger River, it is more feasible for groups of anglers to fish during the height of summer. This is a time when the weather is at its hottest and the taimen are willing to move to surface flies as much as streamers. There is also some amazing grasshopper fishing for lenok trout and grayling which should not be missed.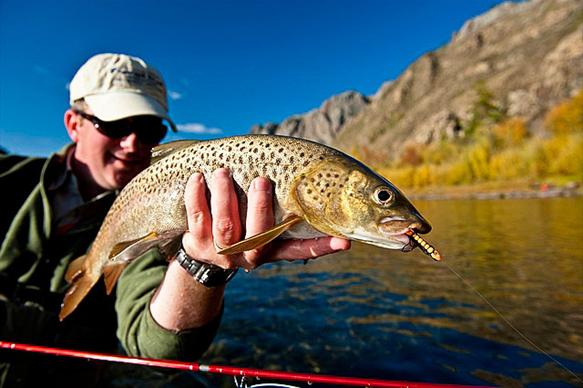 The taimen fishing on the Delger River is about quality of fish rather than quantity. For the past decade we have been sending travelling anglers and fishing the river ourselves and are amazed that the average size has consistently stood at about 33-34 inches (approx. 85 cm) with many fish surpassing 40 inches (approx. 100 cm). The average catch expectancy is around 1 – 3 fish per angler each trip but you will have multiple chances most days on the river. Combine the taimen fishing with the chance of catching 20-30 lenok trout a day to 5 lbs+ on dries and you truly have an exceptional fishery.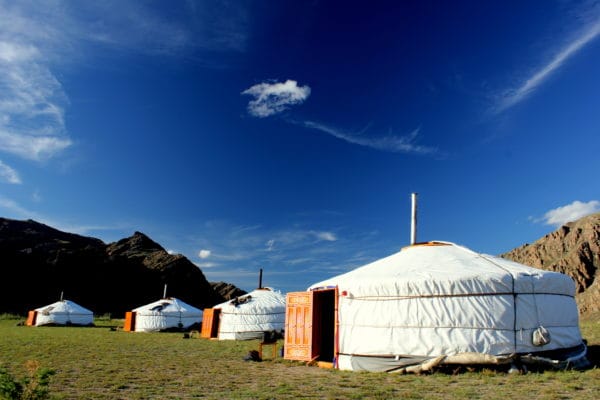 For the last few seasons there has now been a choice between two fishing operations on the Delger River, run by the same group they offer very different experiences. Firstly the Canyon Float Trip, suitable for mixed abilities and covering 100 km+ of river, and secondly, the Headwaters Expedition, a more adventurous trip requiring a good level of fitness.
The Canyon Float Trip
This is a wonderful journey through 100 km+ of sheer granite canyons. Traversing the river in NRS drift boats, anglers will get to see a large amount of this ever changing valley. Each night guest's stay in semi-permanent ger camps, they are very comfortable and offer an excellent home away from home. The food and drink is exceptionally good and plentiful and offers a balance between authentic Mongolian dishes and western flavours.
Availability:
13 – 23 June: sold out
23 June – 3 July: sold out
3 – 13 July: sold out
16 – 26 July: 8 rods
26 July – 5 August: sold out
8 – 18 August: 3 rods
18 – 28 August: sold out
28 August – 7 September: 1 rod
7 – 17 September: 2 rods
Cost: US$6,450 per person.
The Headwaters Expedition
Just 20 anglers a year get to see this incredible part of the valley. The trip begins with a 20 km horse trek (or hike) into the upper reaches of the river. The nature of the journey is more rugged and physically demanding than the float trip but every effort is made to provide exceptional comfort. This is area is refer to as the 'temple' and once you are there it is easy to see why, surrounded by steppe wilderness and wading the crystal clear waters.
Availability:
14 – 26 June: sold out
24 June – 6 July: sold out
4 – 16 July: sold out
9 – 21 August: 4 rods
19 – 31 August: 4 rods
Cost: US$6,450 per person.
For more information on Mongolian fly fishing trips please contact Alex Jardine or call our office on +44(0)1980 847389.