As our Atlantic salmon season on the Gaula River has finished, we at Winsnes Lodge have been looking back over the season. Considering we had low water conditions for the majority of the season we have had one of our most successful seasons.
This is all down to Matt Hayes and his team for their hard work in changing this fishery around. Increasing the amount of water that can be fished and most importantly enforcing mandatory rest periods for all pools. We all know that salmon thrive on neglect, so giving all pools a real rest period between fishing sessions means our fish were more interested in taking flies.
Throughout the season we had some amazing fish with plent over 30 lbs. Lindsey Auckland joined us and within five minutes of starting she hooked a huge bar of silver, estimated at 16.5 kilos (35 lbs) on the Old Bridge Pool. After a few pictures the fish was released and swam away strongly.
Even Matt himself found time to get in to the action with a 35 lbs Gaula salmon caught on our home pool, Kroken. The fish took a sunray shadow and was released in excellent condition.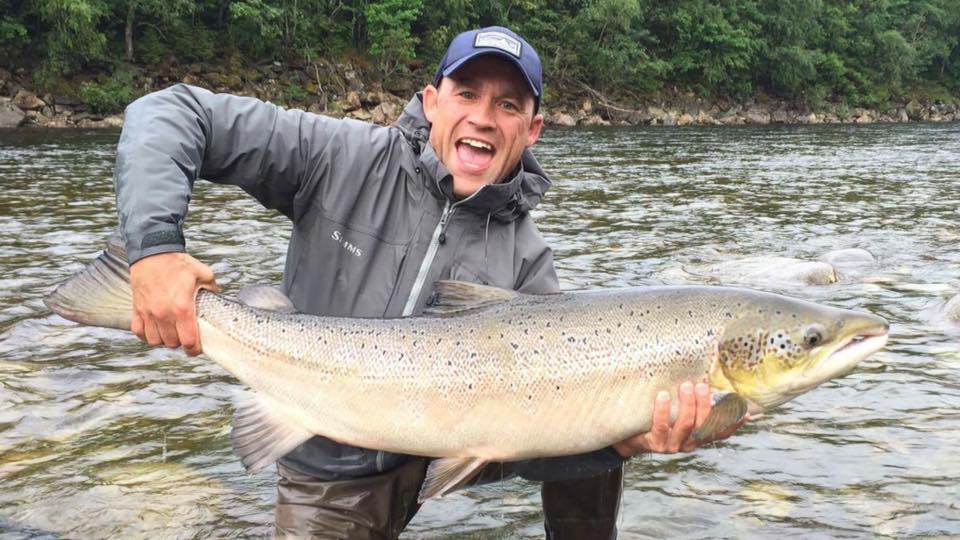 One of our regulars, Ed Brown, also managed to catch his fist Gaula Salmon over 30 lbs from Old Bridge Pool. This fish gave Ed an epic fight from the tail of the bridge down almost to the top of the bottle pool, several hundred meters away.
The season at Winsnes was filled with great memories on the water. On the 17th June three salmon were caught, all of which were by guests whom had never picked up a salmon fly rod until that week. Half an hour after booking in Kris took his first casting lesson and just one hour later was bent into the first of two salmon.
The vast majority of fishing lodges in Norway are simply not geared up to offer the guidance and instruction that is found at Winsnes. We are proud that our river management system and the facilities/staff make things like this possible.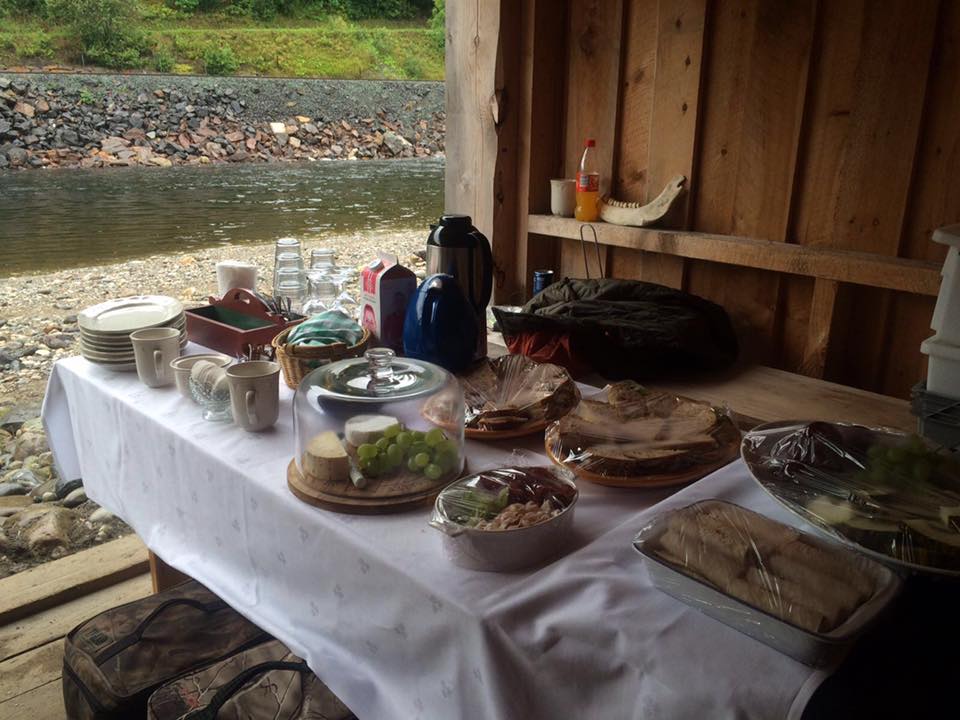 On the 22nd June Angela and Andrew landed a beautiful 95 cm salmon, what a way for them to celebrate their wedding anniversary.
By the end of the first week of July our customers had landed over 70 Salmon with at least half that amount lost, it was a great start to the season. We are also proud that even though by this time we had all levels of anglers from complete beginners to experts every single angler had at least caught one salmon in their week.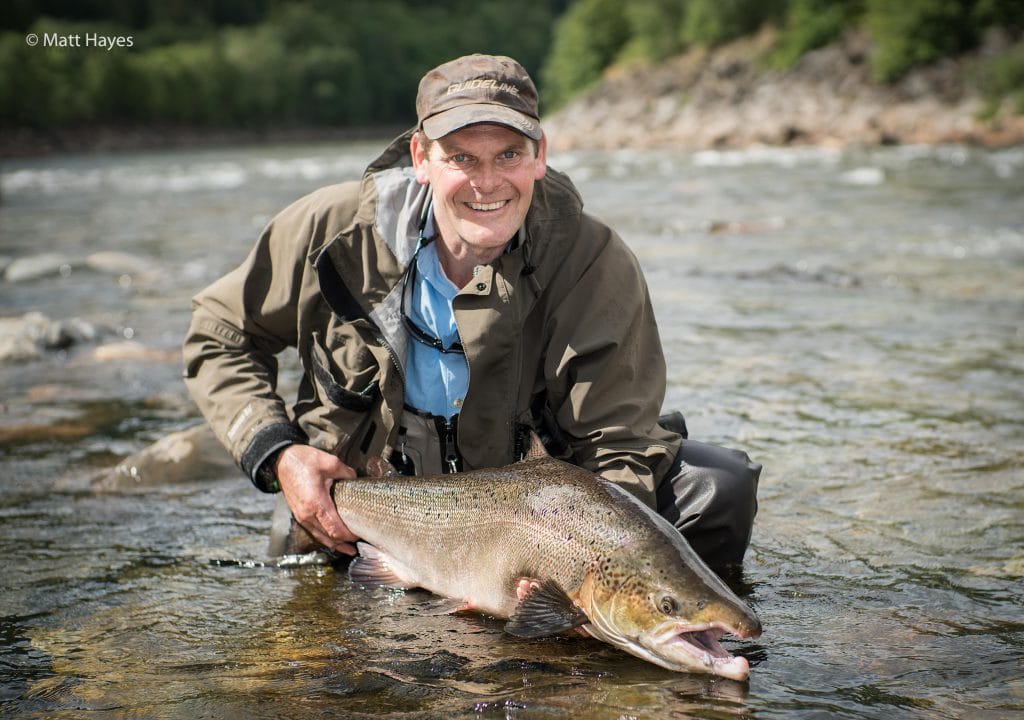 Some customers really did have luck on their side, like Steve Atkins who on the 29th June had an amazing day catching his first 20 lb-er and adding another later. He finished the day with four fish; 25, 23, 18 and 16 lbs.
By the time we had reached the middle of July our water was getting dangerously low, however the fish just kept coming. On one week we only had 4 rods due to some cancellations, but in that week we landed 30 salmon to the four rods, including a beautiful 10.5 kilo (23 lbs) fresh salmon.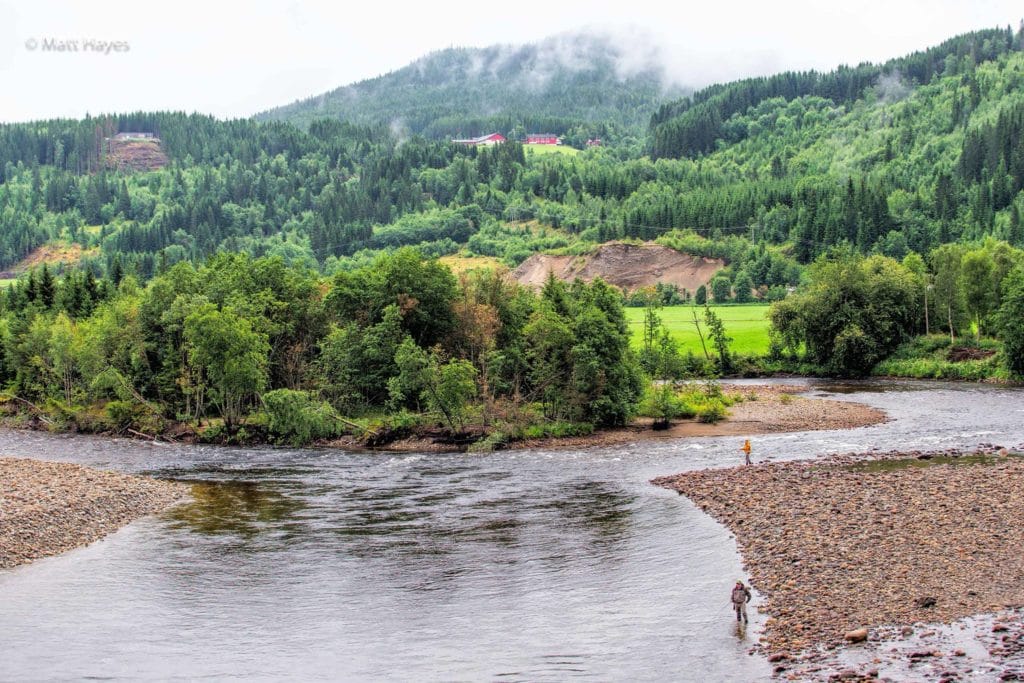 By the end of July we were really proud to be able to announce that our water on the Gaula produced more fish per rod hour than anywhere else on the river. A testament to the way our water is managed; fly fishing only, no combat fishing and all pools rested daily and lastly all our fishing is strictly catch & release. Just some of the ways we are working hard in making sure that our customers each year can have the enjoyment of landing a large Gaula salmon.
Unfortunately the short season was soon over with Stewart catching the very last fish of the season a 13 kilo (28.5 lbs) salmon. The river is now looking tired and the fish are getting ready to spawn. So it is time to hand up the rods, do some maintenance work and let Mother Nature get on with her work.
We are already looking forward to next season as we are sure it will again be a bumper year. There are still rods available in 2017, for more information contact Alex Jardine or call our office on +44(0)1980 847389.