Winsnes Fly Fishing Lodge in Norway was founded in 1882 when the first British salmon fishers, known as the 'Salmon Lords' (Lakse Lorder) used the house as a base for their summer fly fishing adventures on the Gaula River. Travelling salmon fly fishers have now enjoyed over 130 years fishing and staying at the lodge.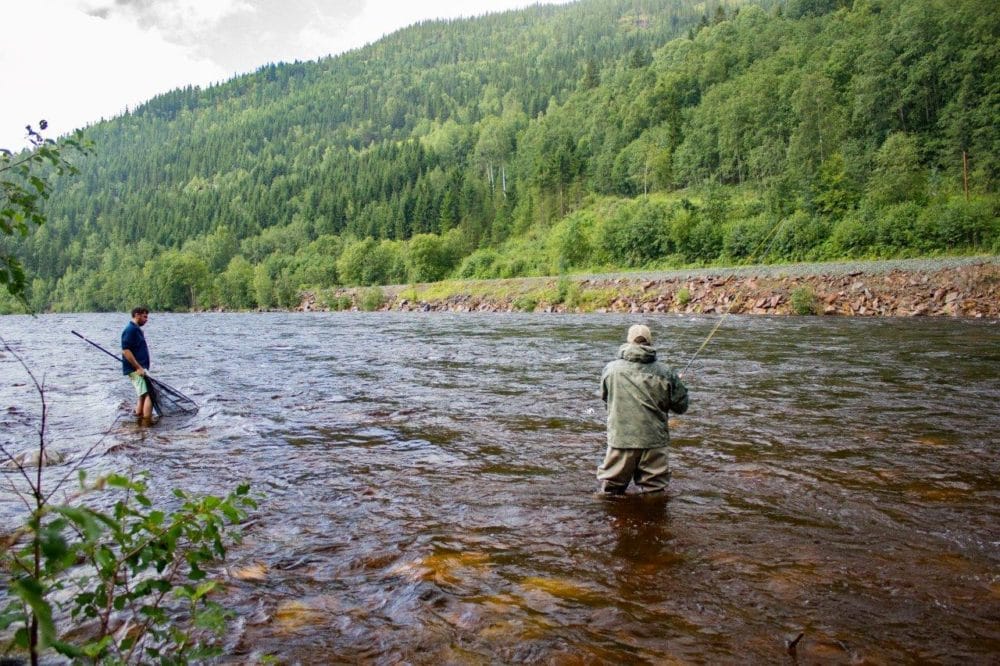 The Gaula is one of those Atlantic salmon rivers that needs little introduction. It has for a long time been regarded as one of Norway's finest and known as 'the river of silver and gold'. The river sees strong runs of salmon averaging between 14 – 18 lbs with many fish exceeding 30 lbs and a few over 40 lbs.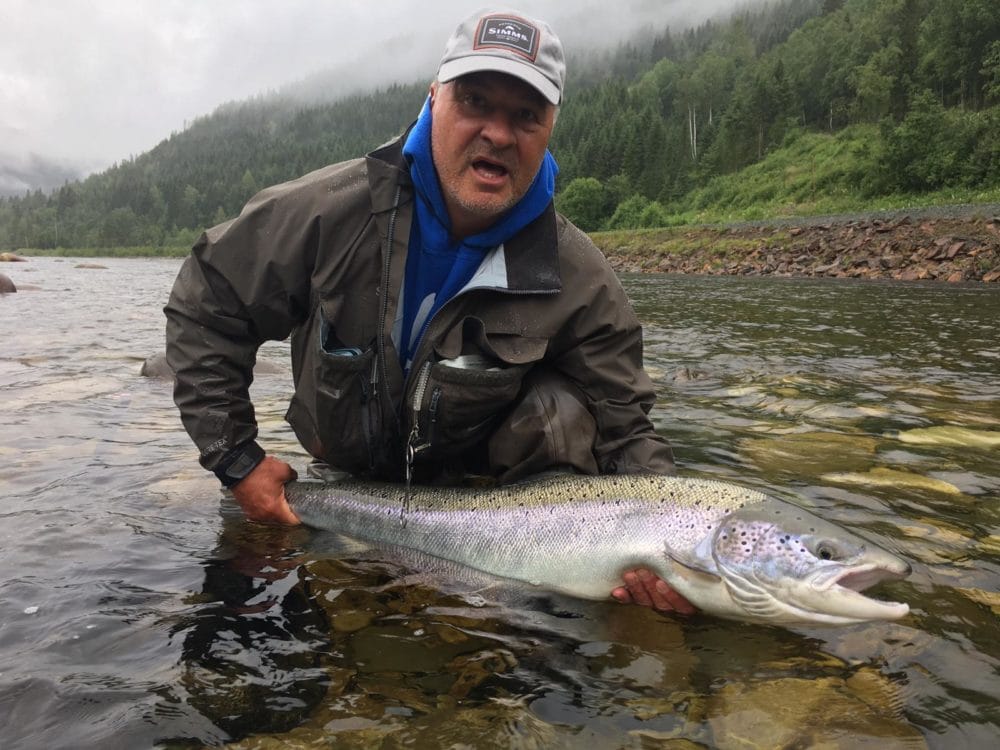 The river is full of character and when clear it carries a slight golden tinge. The surrounding scenery is one of thick evergreen forested slopes interspersed with small villages and farms. It is a beautiful location to target some of the world's largest salmon.
Given the increase in low water conditions in late summer, the lodge have changed the format of their August weeks. They have done this by halving the number of rods from eight to four. This will give a more exclusive feel to those weeks and will make sure that in the event of low water that the suitable beat rotation can be worked. This would mean that anglers are always on the best water and pools are having good rest periods. The June and July weeks will remain as eight rods as water conditions have historically not been an issue over these periods and the current rotation works well.
2021 Availability:
1 – 6 June (week 22 – 8 rods): £1,275 per person (big spring salmon)
6 – 13 June (week 23 – 4 rods): £1,525 per person (big spring salmon)
13 – 20 June (week 24 – 3 rods): £2,475 per person (big spring salmon)
20 – 27 June (week 25 – 6 rods): £2,700 per person (prime big spring salmon)
25 July – 1 August (week 30 – 8 rods): £2,075 per person (good numbers of fish in the Winsnes beats)
1 – 8 August (week 31 – 4 rods): £2,550 per person (good numbers of fish in the Winsnes beats)
8 – 15 August (week 32 – 4 rods): £2,550 per person (good numbers of fish in the Winsnes beats)
All prices are based on full board accommodation, shared room and light guiding. The cost excludes car hire, state licence, flights alcohol and tackle disinfection.
For more information about Winsnes Lodge and salmon fishing in Norway please contact Alex Jardine or call our office on +44(0)1980 847389.