As is often the case in Rio Grande, every day, every week is different and this week at Aurelia Lodge was no different. We had just had a great week full of catches, but conditions changed. At the beginning of the week we find a river with a higher water level, chocolate colour, low pressure, and lower temperatures. These changes have slowed the number of catches and made the guides work to meet the objective.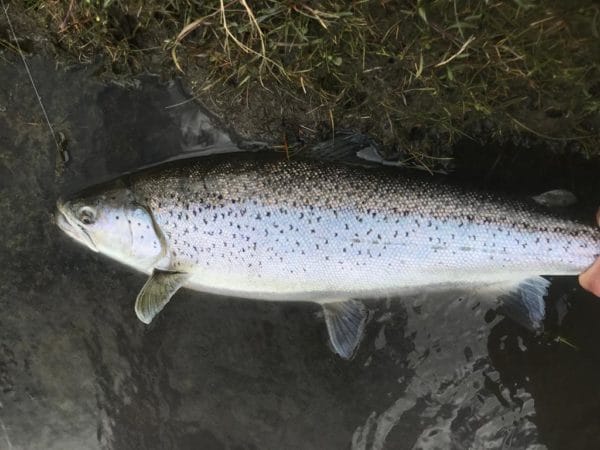 At the end of the week at Aurelia Lodge began to clear the river and lower the level again, hundreds of small, extremely fresh and silver specimens began to be captured by our fishermen. So much so that in 15 minutes our partner obtained 3 specimens of the hand of a temple dog tube using intermediate lines. Everything indicated that a new run was approaching, and so it was, from the hand of Jim who captured his 7 kilos sea trout using a nymph and intermediate line.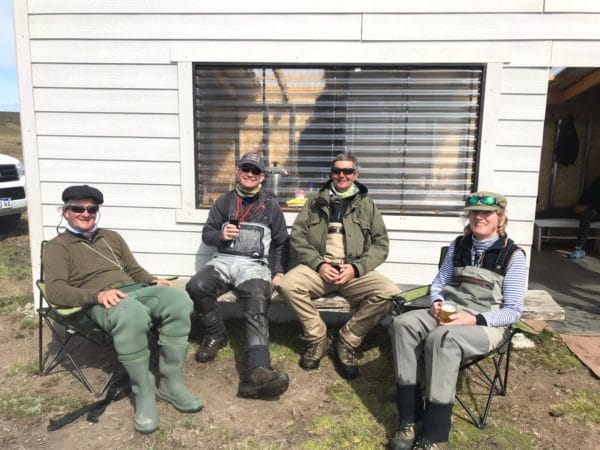 When everything began to be in optimal conditions at Aurelia Lodge, new torrential rains appeared and the river level has risen again, dragging particles of didymo, which has intimidated the sea trout again.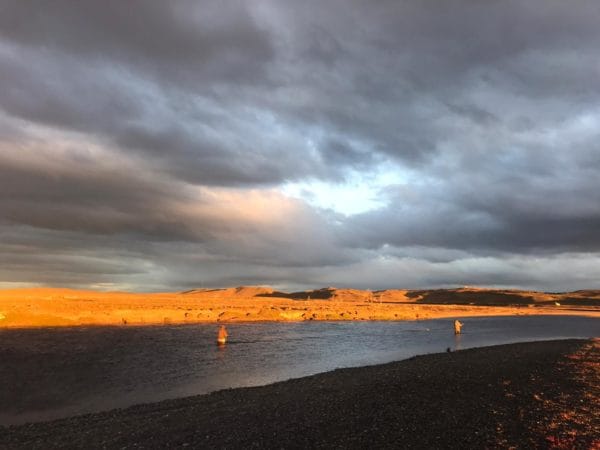 Strong winds from the west and isolated rain storms are expected next week.
Water conditions:
Dirty water
Water temperature: 10 ºC to 15 ºC
Water level: high level but relatively stable with fast waters.
Weather conditions:
Predominant winds from the west.
Low pressure
Temperatures 12 ºC starting in the morning and 18 ºC in the afternoon.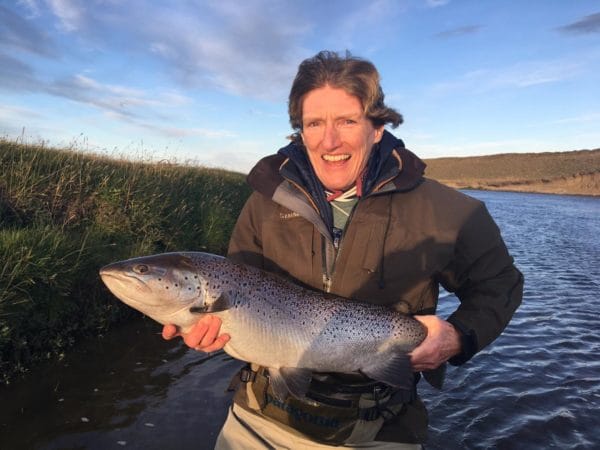 Fishing Conditions:
Flies: Green Machine – Sunray Shadows for surface and articulated fishing (Leech) and dark coloured tubes for depth fishing.
Lines
Scandi lines were used
Floating lines
Intermediate lines
Sinking lines, sinking 3 and 5
For more information please contact Steffan Jones or phone 01980 847 389