We are fully aware that Social media is one person's joy and another's nemesis. However I think we are all resigned to the fact that it is a necessity in today's modern world of information traffic. Whether it is a method of staying in contact with friends and family, the latest destination reports or fishing vicariously through others it has its advantages.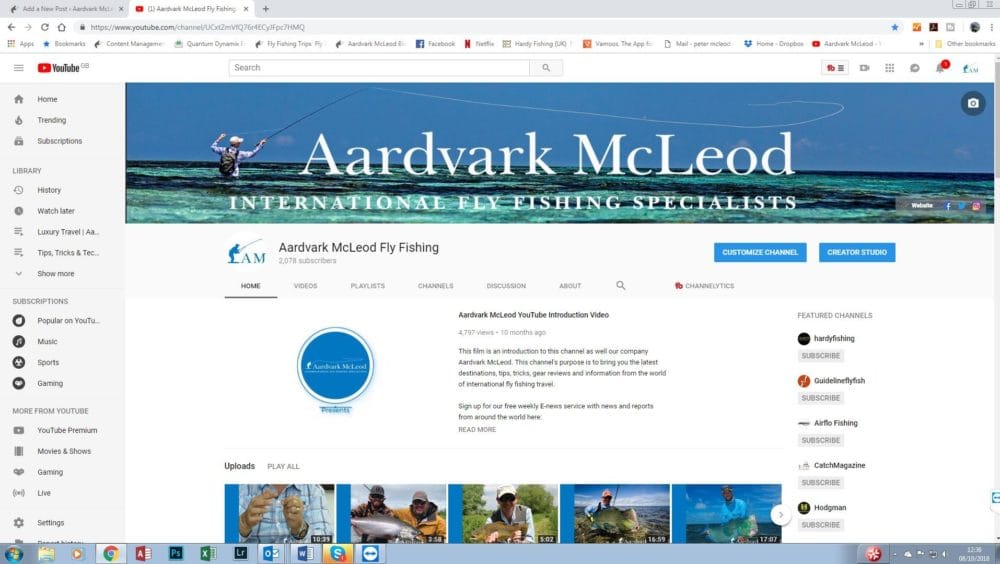 At Aardvark McLeod we have worked hard to build up our social media network and we would love it if you would like to be involved in the ever growing community we have established online. At the very least it can provide some enjoyment during the down times you can't fish as a pleasant distraction during everyday life and at the most it has grown to a huge repository of special offers, stunning imagery, engaging community to share knowledge and learn new things.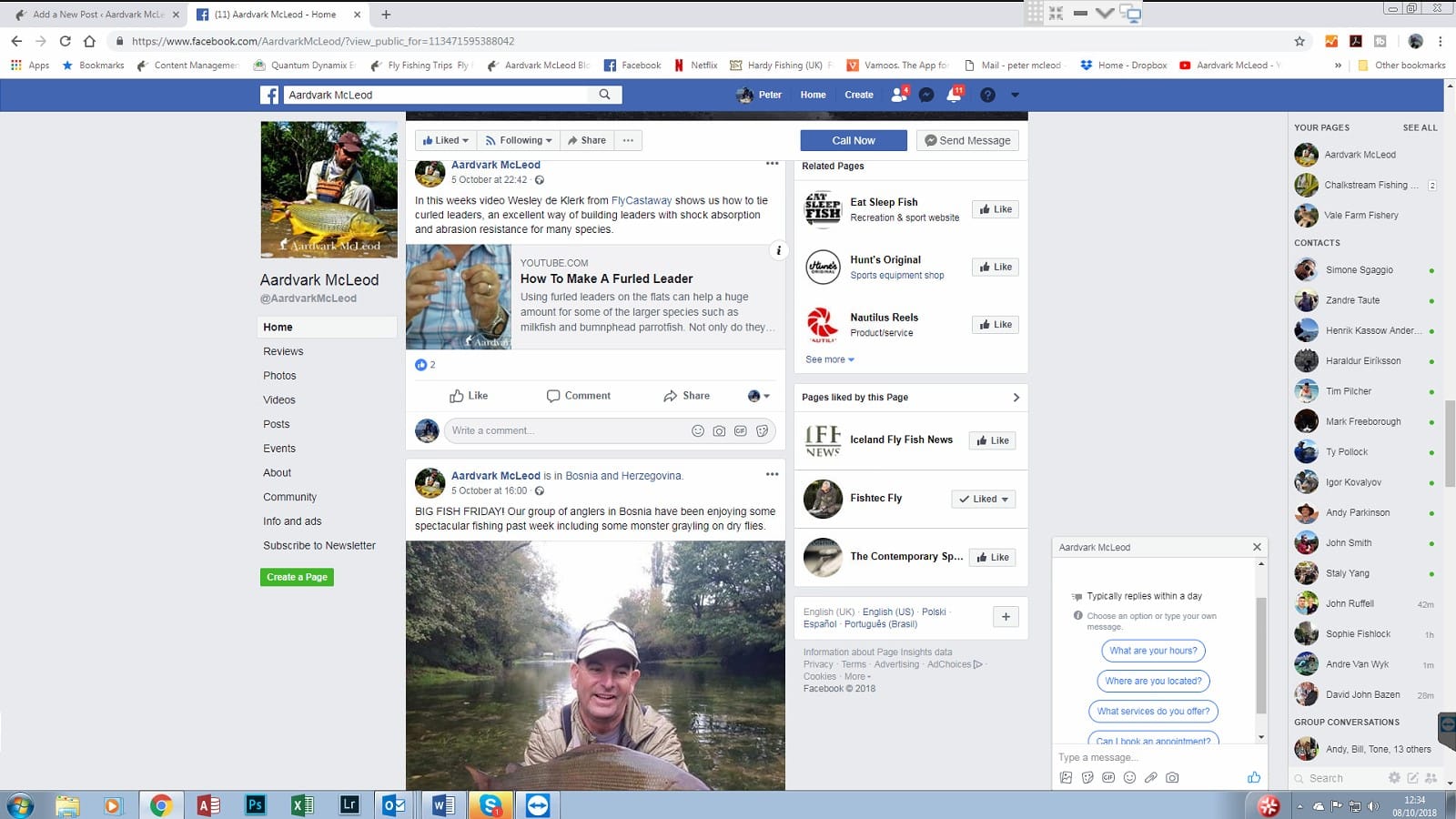 We would love to see what you are catching while away so please use the hashtag #aardvarkmcleod, #aardvarkmcleodchalkstream on Instagram and Facebook, or tag us with the handle @aardvarkmcleod.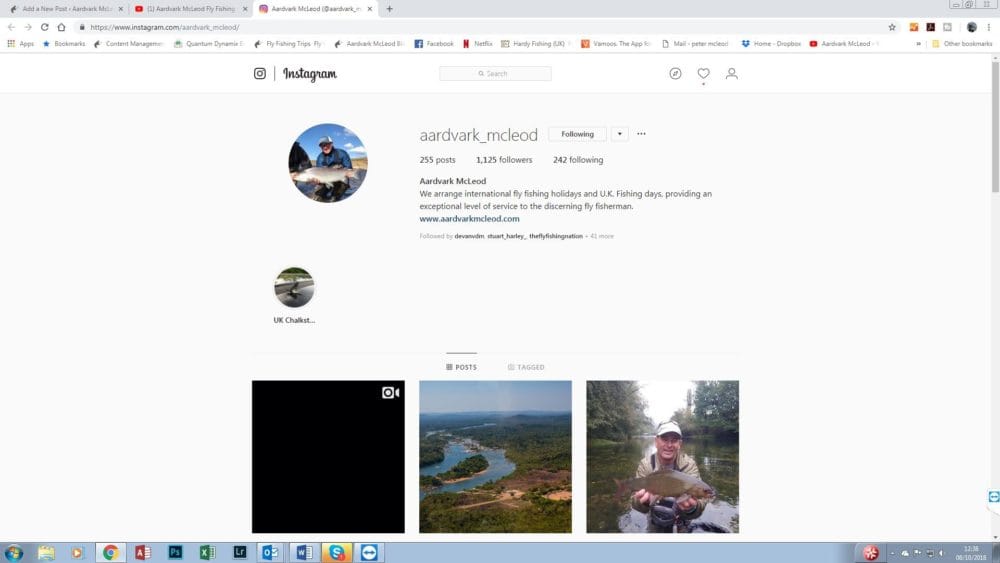 You may also be enjoying our weekly videos that are put out from our YouTube channel every Friday and has developed into a huge library of useful tips and tricks from rigging reels, hitching techniques, and casting tips to full length movies of some of our stunning destinations. Please subscribe to the channel and if you hit the bell you will be notified every time we publish a new video.
Whether you are Tweeter, Facebooker or instagrammer, we look forward to meeting up with you online. See our Social Media pages below:
Aardvark McLeod Facebook
Aardvark McLeod Chalkstream Facebook
Aardvark McLeod YouTube Channel
Aardvark McLeod Instagram
Aardvark McLeod Twitter
For more information on our social media platforms please contact Alex Jardine or Peter McLeod or call our office on +44(0)1980 847389.