If you are looking for an interesting place to celebrate Christmas and the start of the new year then Alphonse Island would be a great suggestion. We have some limited, last minute, festive season availability in the Beach Bungalows on this glorious tropical idyll between 16th December 2023 and 6th January 2024.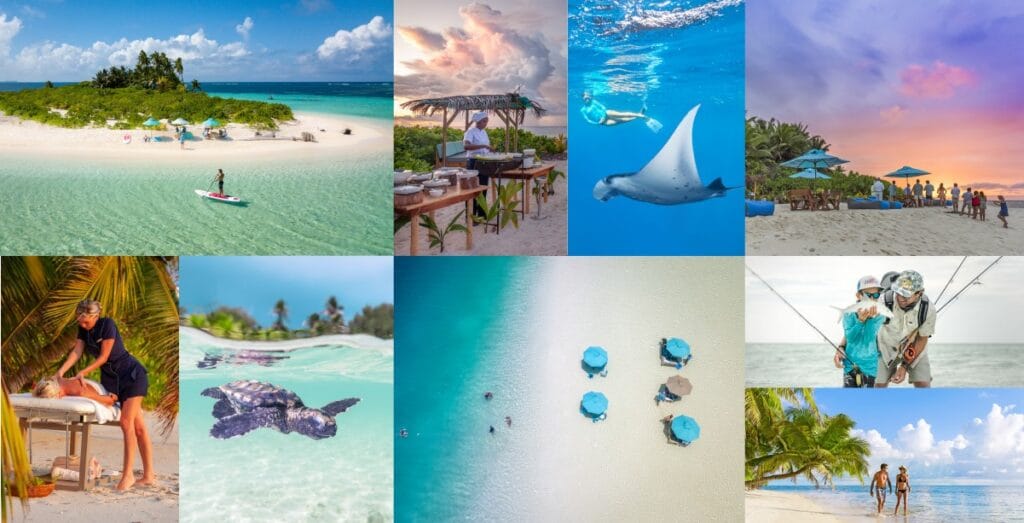 Located on the eastern shoreline of Alphonse Island, and finished in a unique style that emphasises the raw and natural beauty of the island, the Beach Bungalows are perfect for couples and small families. Among the activities on offer are an island cycle tour, beach sundowners, snorkelling, kayaking, stand up paddle boarding and a reef flats expedition.
Alphonse Island Festive Season costs
This perfect getaway for the festive season costs from US$7,675 per person and includes:
• Full board (3 meals daily)
• Scheduled domestic flights Mahé/Alphonse/Mahé
• Room amenities
• Soft drinks during activities
• Water, tea and coffee
• Complimentary scheduled communal activities
• Snorkelling equipment
• Stand up paddle boards and kayaks
• Fly fishing rod and reel rental
• Tennis courts, fully equipped gym
• Wi-Fi
For more details on Alphonse Island festive season availability or anywhere in the Seychelles please do not hesitate to contact Charlotte Chilcott or Peter McLeod or call our office on +44(0)1980 847389.