El Pescador Lodge in Belize will once again be running their extremely popular two-for-one offer throughout the summer and autumn, this is a wonderful way to get a taste of this wonderful Caribbean destination.
Book a single angler rate and the second rod goes FOC
An angler booking the single rate can take a second rod to share their room and skiff free of charge. Valid from June 15th to December 14th 2019. The cost for a 7 night/ 6 day based on a single room and single boat is US$6,745 per person. With the offer it becomes just $3,372.50 per person.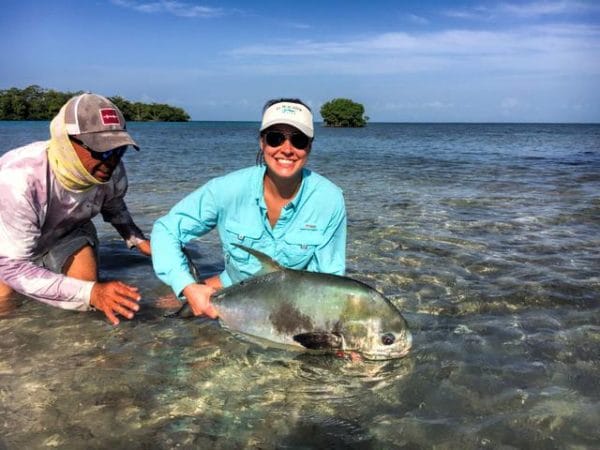 Booking Information
A little closer to the mainland, Ambergris Cay is no more than a 15 minute hop in a Cessna. This long cay runs all the way up to the old Mayan channel dug centuries ago. From there it carries on to the Mexican border. El Pescador is a longstanding favourite and was one of the first lodges to gain fishing standing. Owned and run by the same family, it is a combination of lovely lodge rooms (recently refurbished) and private villas. The bustling town of San Pedro is close by for those that might not be quite so interested in stalking permit or bonefish. For fishermen, Ambergris Cay is one of the best spots for migratory tarpon in Belize from July through to September. For those not fishing, there are three saltwater pools to relax in and a variety of activities to choose from. From snorkelling and beach picnics to the mainland ruins of Altan Ha and Lamani. From ziplining through the rainforest to searching for the endangered West Indian Manatee, there is something for everyone.
Location: El Pescador Lodge
Saltwater: Blue water, Flats skiff, Flats wading, Inshore fishing
Country: Belize
Capacity: 24 per week
Season: Year round
For more information about El Pescador or a detailed quote and itinerary please do not hesitate to contact us or call +44(0)1980 847389.