How about spending Christmas on Christmas Island? Christmas Island Lodge is offering anglers a discounted rate of US$2,950 per guest for the weeks of December 12th to 19th and December 19th to 26th. What better way to spend your festive break than sight casting to the huge bonefish that patrol the endless flats here?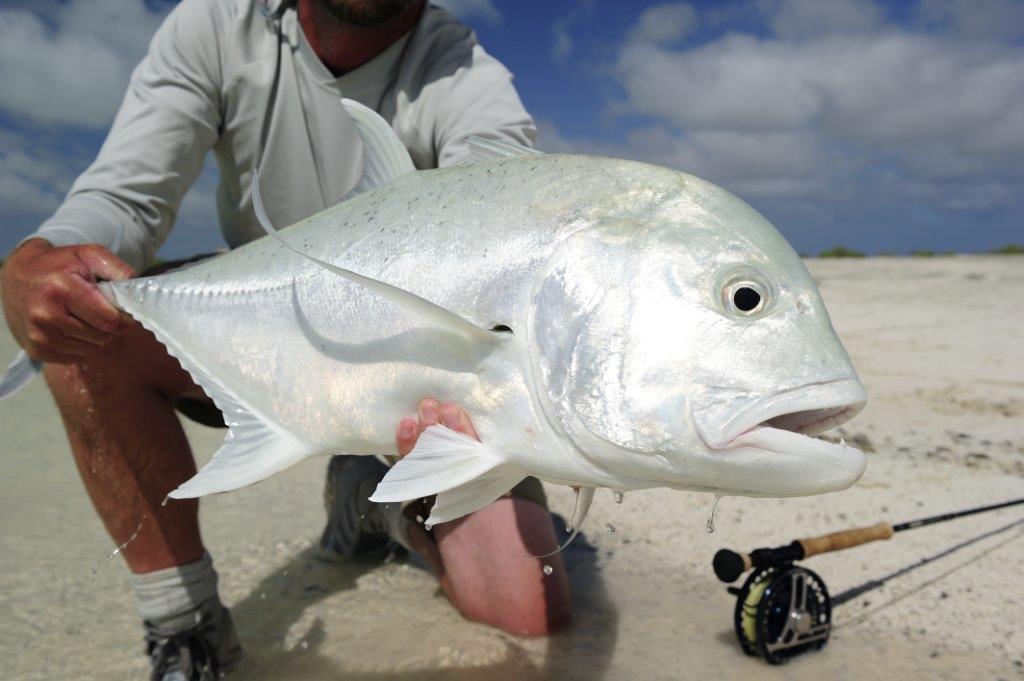 Christmas Island Fishing
Christmas Island has long been synonymous as a saltwater fly fishing destination, originally its fame was gained through its fantastic bonefishing, but it was soon realised that there was a wide variety of fishing and species to discover. This resulted Christmas Island becoming one of the original destinations for giant trevally to be targeted on a fly, back in the 1980s. Being located a long way south from Hawaii, Christmas Island is only 200 km north of the equator which means it has extremely stable weather conditions making it a truly year round destination.
There are five primary species targeted, bonefish, giant trevally, triggerfish, milkfish and bluefin trevally, although, as with many atolls the water teams with life and there is full of a host of other interesting fish to catch. Christmas Island has long held a reputation as a superb bonefishery and much light has been shone on its GT fishing, less talked about are some of the other opportunities that its waters offer.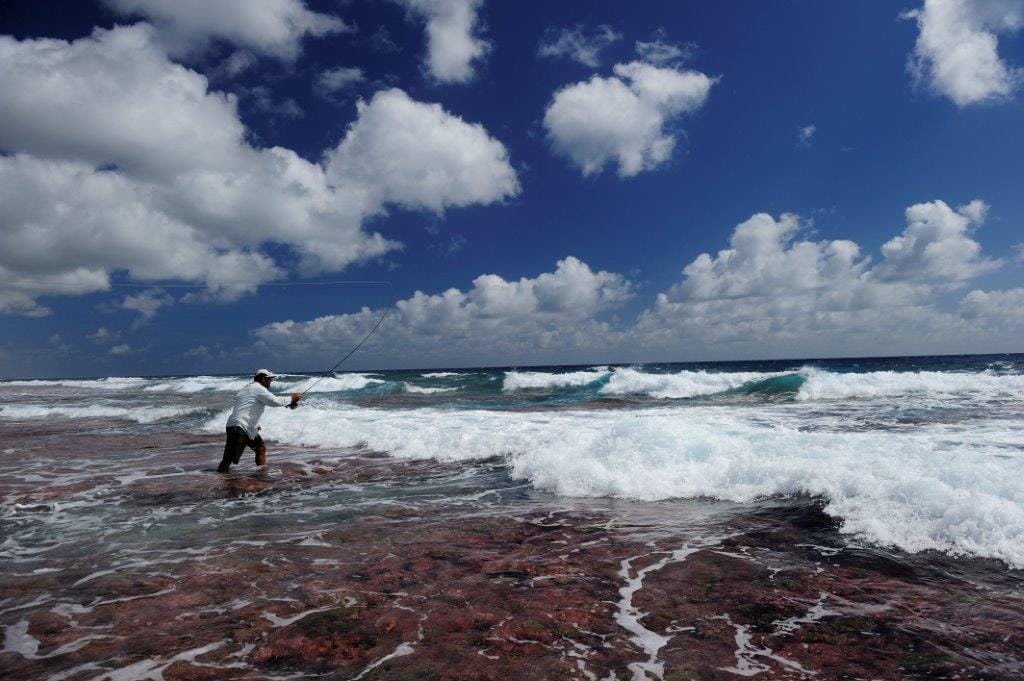 Previously known as the Captain Cook Hotel and the original fishing lodge on the island, the property underwent a complete renovation and is now known as Christmas Island Lodge. It is conveniently located on the island's north shore and has a wonderful private setting on a 20 acre beach with direct access to the surf. Instead of having to travel to London, the lodge provides private boat access, located 2 ½ kilometres south on the northern edge of the lagoon. With only four bungalows catering to a maximum of eight anglers, this lodge offers a more intimate experience compared to others and is the only lodge on the island that includes single accommodation as part of the standard package.
This 7 night 6 day package includes
• Full board (3 meals daily)
• Six days' guided fishing
• Individual lodging
• Bottled water, beer/sodas
As of January 1st 2024, the standard rate of US$3,950 will apply.
For further details please do not hesitate to contact Olly Thompson or Peter McLeod or call our office on +44(0)1980 847389.