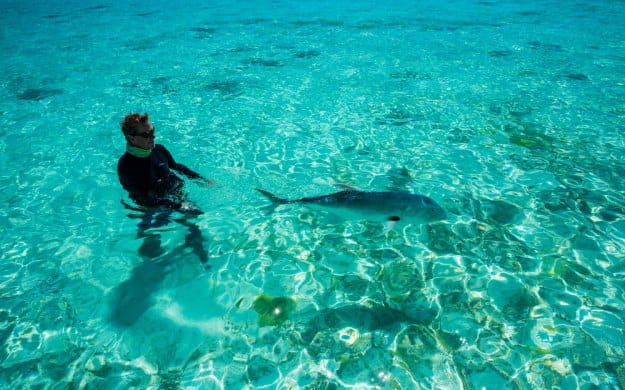 Our first trip of the 2015 season began with an extended nine day trip and the return of some of St Brandon's most ardent supporters. The team brought together by Dick included previous visitors Kelly, Ivan and Dick himself. New to the atoll were Scott, Bruce and Ryan all whom had heard the stories but quite rightly needed first hand experience before they made up their minds. They were in for a treat!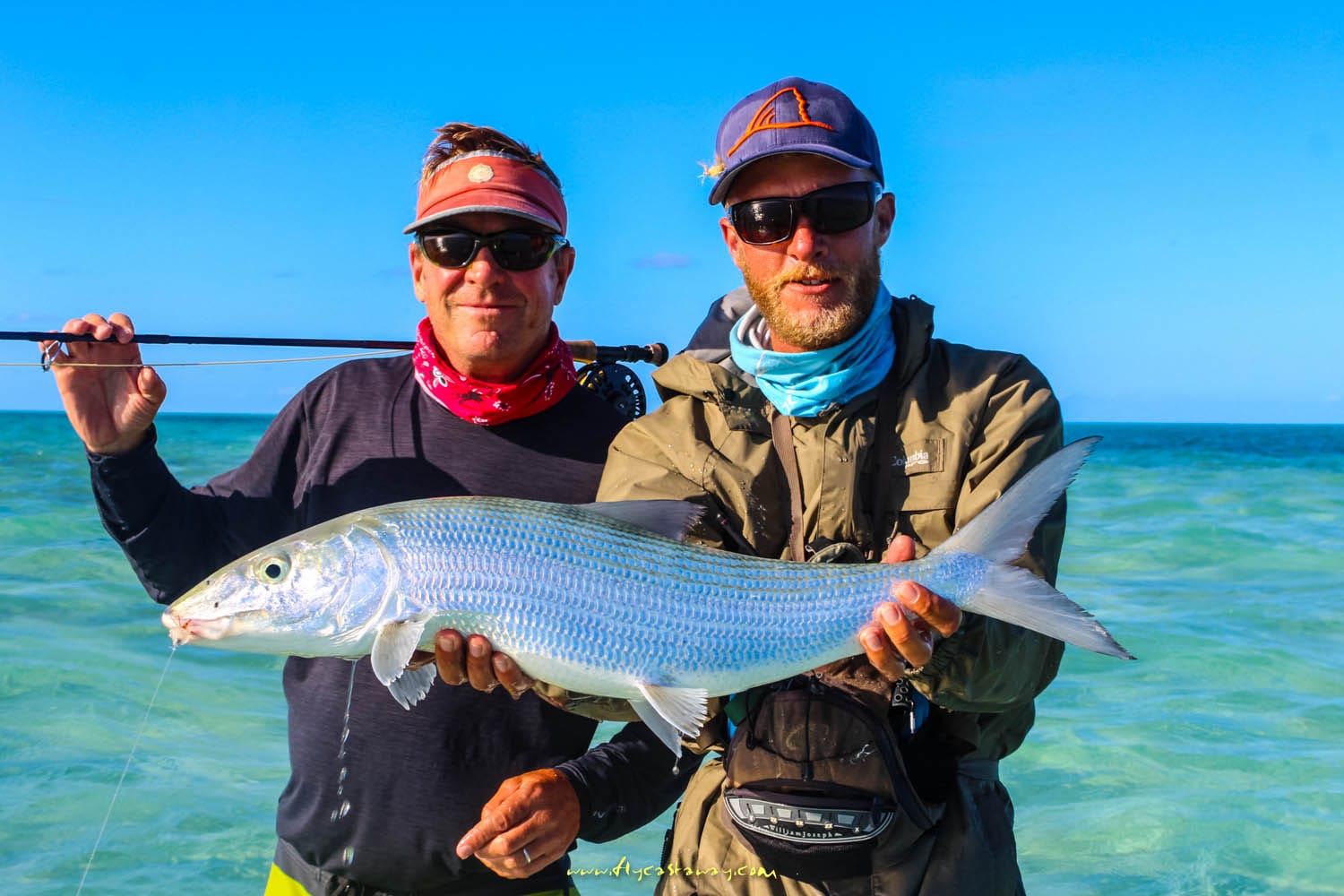 After a super smooth crossing, we arrived on the atoll eager to see the changes that had taken place after the off period. Structural changes to the flats were everywhere, but as per normal so too were the fish. Big bones were the order of the day on day one and as is tradition the group laid into countless 6 lbs plus fish in ankle deep water. GT and permit sightings too filtered through as the guests enjoyed an icy cold beer on the back deck of the Gryphon as the sun sank on our first day. It was great to be back and with exceptional weather forecast our hopes were high for more great fishing during the remaining eight days.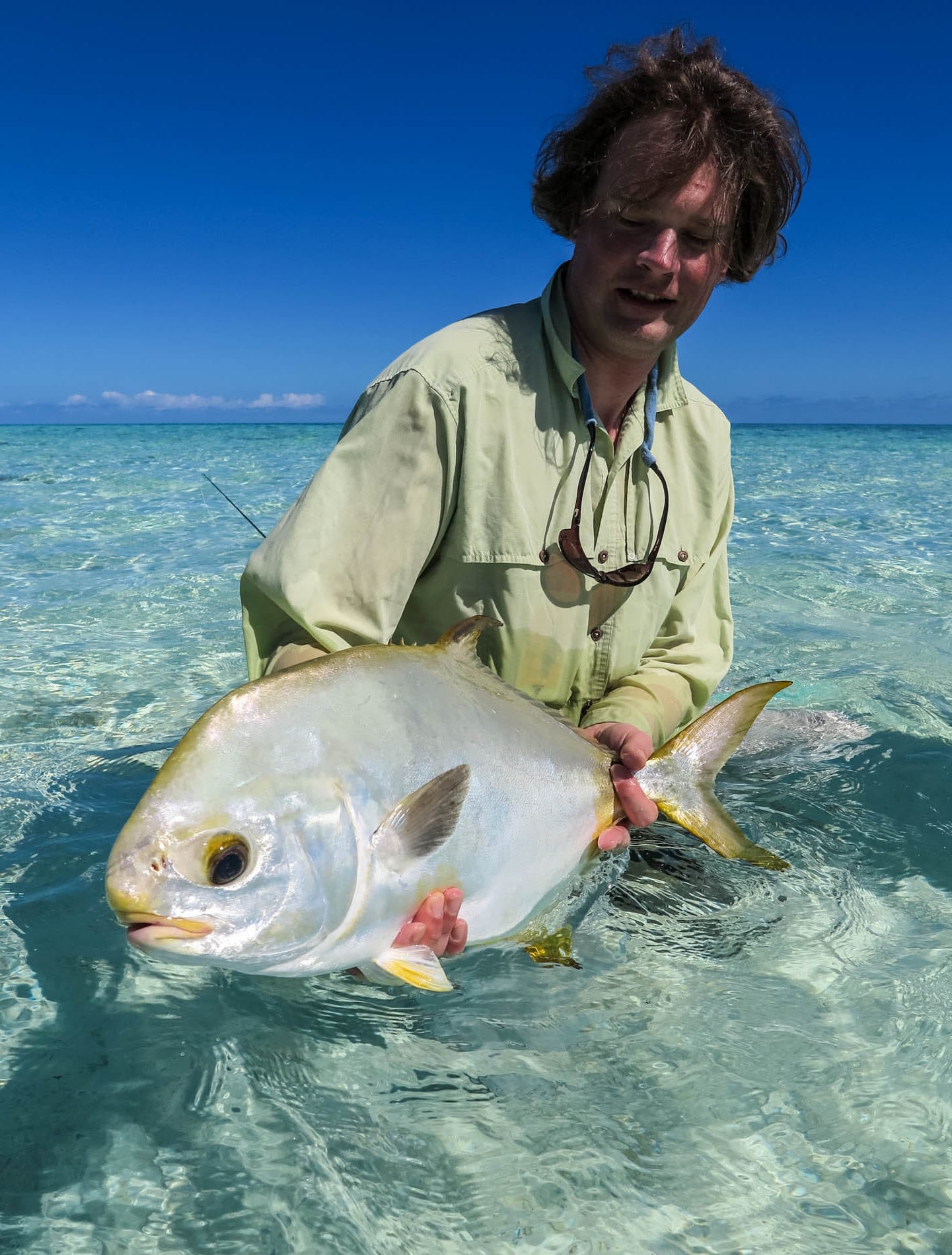 As the days raced by, memorable moments and special fish blurred together. The atoll was fishing really well and with a group who could present the fly accurately at will, no fish were safe. Skinny water big Bones, daily opportunities at Permit, big Bluefin Trevally, shoals of Yellowdot and Golden Trevally and yes some truly monstrous GT's provided constant action. It was simply saltwater flats fishing at it's finest. The group revelled in the fishing but as per normal with this special group of anglers, the moments shared between friends was a privilege to be apart of as a guide team.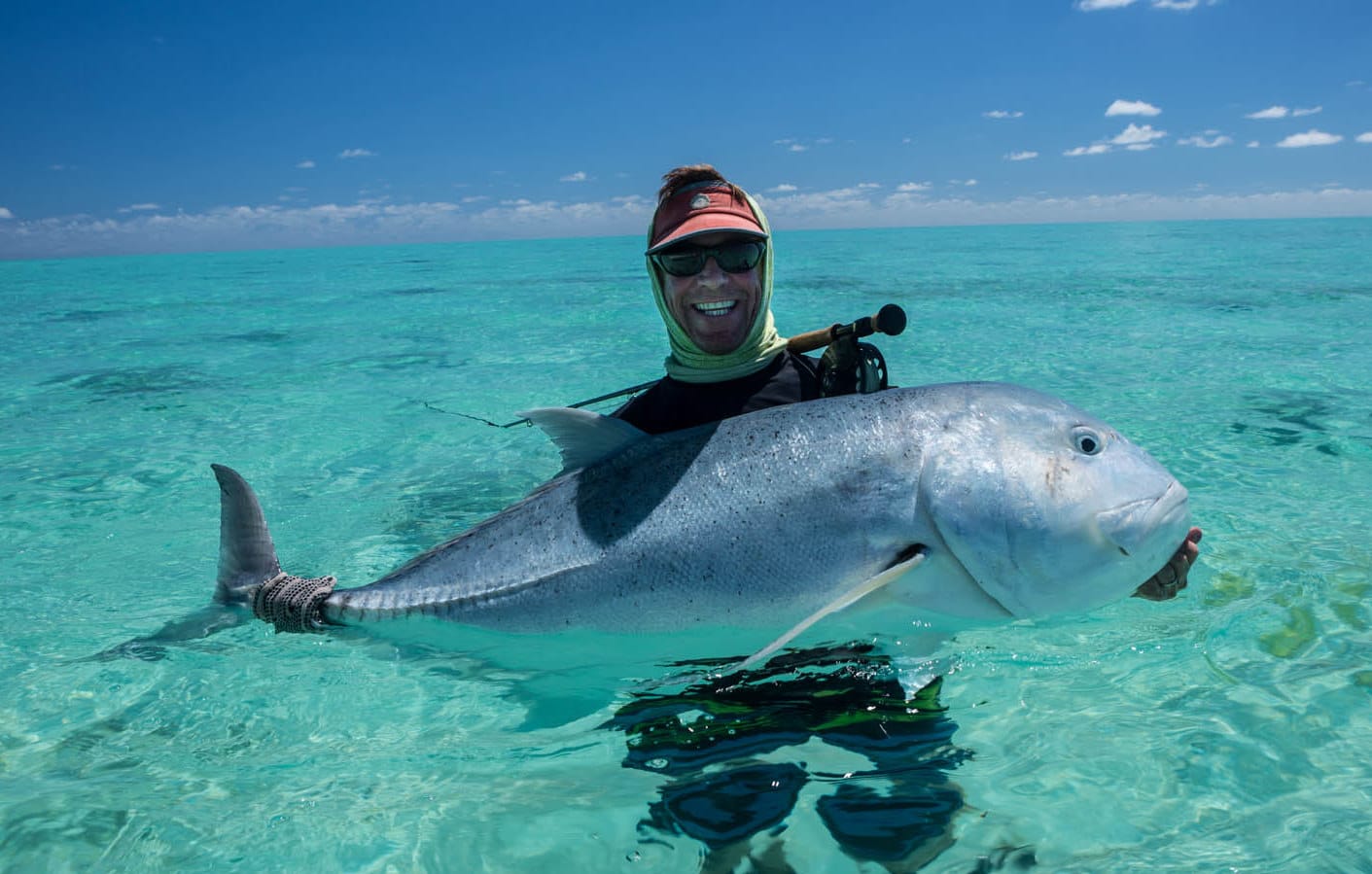 With that in mind and instead of trying to break down the trip from a fishing point of view on daily basis, it seems more fitting for the images taken on the week to speak for themselves. Trust me they are well worth a look as they week included our largest St Brandon's GT (132cm), 6 Indo-Pacific Permit, two 10lb plus Bones as well as hundreds between the 6-9lb mark, a 16lb Golden Trevally as well as a host of fish which would claim bragging rights at any other venue. In closing we would like to thank the group for their support of our St Brandon's project. We had an absolute blast during the nine days out there and look forward to seeing them all again soon.
Until next time
Cheers from the St Brandon's Guide Team
Please contact Charlotte Chilcott or call +44 (0)1980 847389
+44 (0)1980 847389 for details and availability.