The Bahamas offers a wonderful mixture of flats fishing, adventure and relaxation. Whether you are a single angler looking to hunt tailing bonefish on beautiful white sand flats, or a couple looking for that romantic hideaway, or a family looking to enjoy the delights of the Caribbean; the Bahamas has a lodge for everybody. Further more, there are direct flights to the Bahamas from the UK.
Here are just a few lodges to consider in 2016: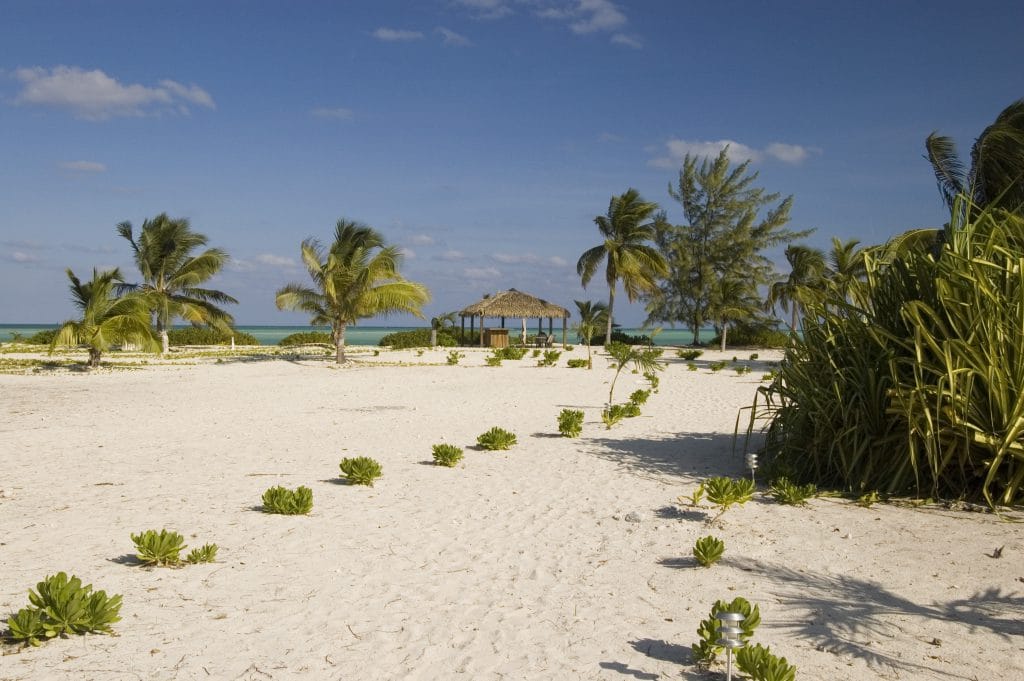 Andros South has been a longstanding favourite fishing lodge of ours in the Bahamas, it's casual atmosphere and excellent approach to the fishing make it an excellent option for first time and seasoned saltwater anglers alike. The lodge here very proudly claim that they are not a luxury lodge but far more a lodge for people who love fishing. The accommodation is comfortable but casual and single rooms come as standard, the service is excellent, the food is good and the focus is on fishing.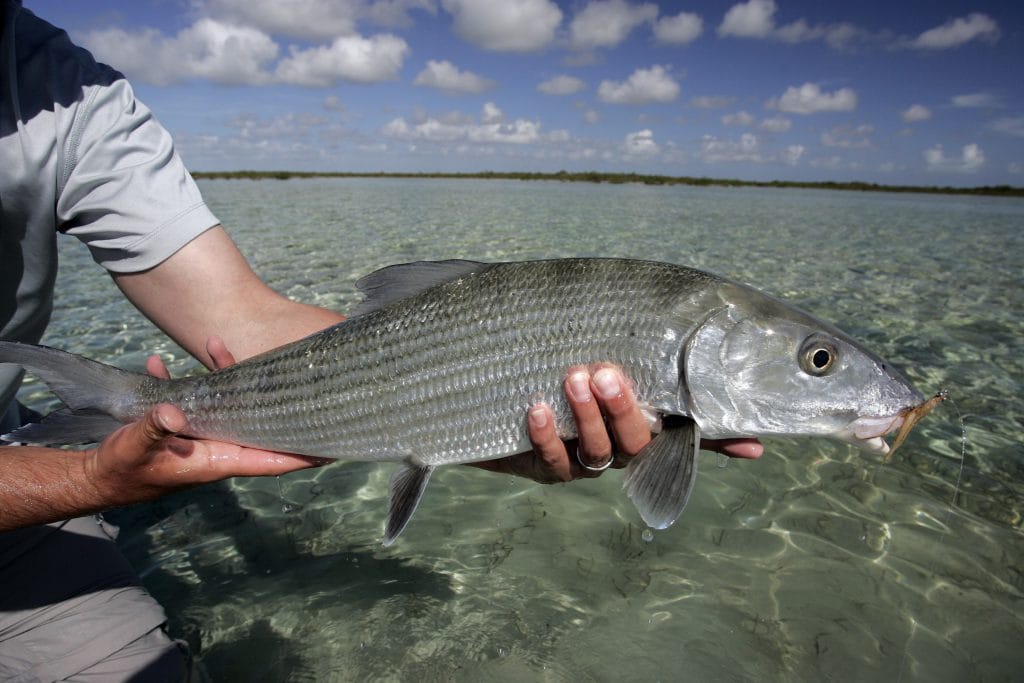 The fishery on South Andros is huge, varied and productive. The lodge fishes in four parts of the island; tidal creeks on the East Side, hundreds of small keys off the southern tip of the island, the West Side which is known for large fish, and inland ponds and creeks in the middle of the island. Some areas tend to hold large groups of fish while others are home to larger fish in smaller groups. There are lots of opportunities for both wading and skiff fishing, depending on your preferences and the conditions.
Tiamo, also located on South Andros, was built as a boutique luxury spa which also has some excellent fishing. With just 11 villas and two rooms located within its own unspoilt and private cove, the resort offers a wonderful and romantic escape. The rooms and villas offer everything from simple and comfortable accommodation through to more luxurious villas, all of which have been recently remodelled. Some of the beach front cabanas have plunge pools in the private decking. All of the cabanas are on the beach, sheltered from other guests by mature shrubs but only a very short walk from the sea. There is a central pool, bar and dining area and there is a spa and small gym on site for non-fishers.
Tiamo has access to some excellent guides and boats for those looking to add a few days flats fishing. The guide can take you off directly from the beach in front the lodge allowing you to maximise fishing time.

Kamalame Cay, located on a 96-acre private island just off the main Andros Island, the resort offer a great Caribbean playground for families. The resort is gracefully designed with an emphasis on recreation, sport fishing and utter relaxation, this exquisite retreat features the Bahamas' only overwater spa, tennis courts, indoor-outdoor dining, freshwater pool and more – all accessible to just 60 guests.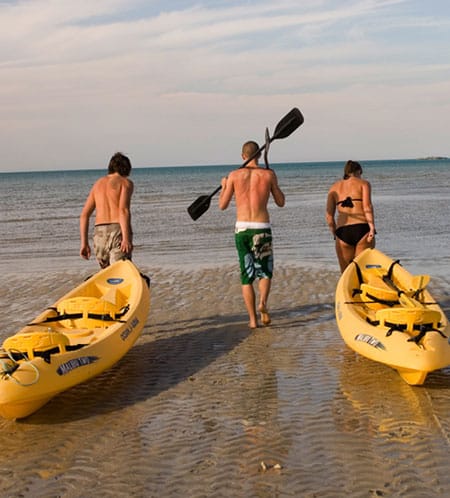 For fisherman, Kamalame is fortunate to be able to offer two distinct fisheries. There is abundant water with excellent bonefishing right on the backside of the Cay, as well including nearby creeks and flats stretching all the way to Majestic Point. There is also some excellent fishing to be had just a short stroll along the beach that you could happily do unguided.
For more information on the Bahamas please contact Alex Jardine or call our office on +44(0)1980 847389.