The Itchen is formed by the coming together of the Candover, Arle and Titchbourne streams just west of New Alresford. The Itchen is considered to be some of the finest chalkstream trout fly fishing in the world.
Surrounded by the serene beauty of the countryside through which it flows, the upper part of the valley has remained fairly untouched unlike the urbanisation of motorways and airports which has occurred lower down the river system.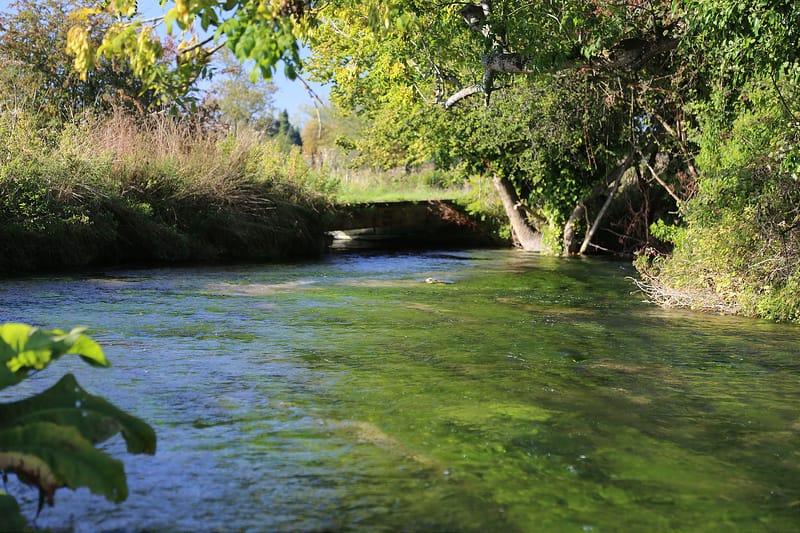 The river between source and sea is primarily run by clubs and syndicates, but very occasionally day rods become available. Many notables have fished the Itchen over the years including G E M Skues, F M Halford, Viscount Gray of Falladon, John Goddard along with many others. Watching the fly hatches on the Itchen today, it easy to see how this river inspired them and thus shaped fly fishing as we know it today.
Three places to try this coming trout season:
Itchen Stoke Mill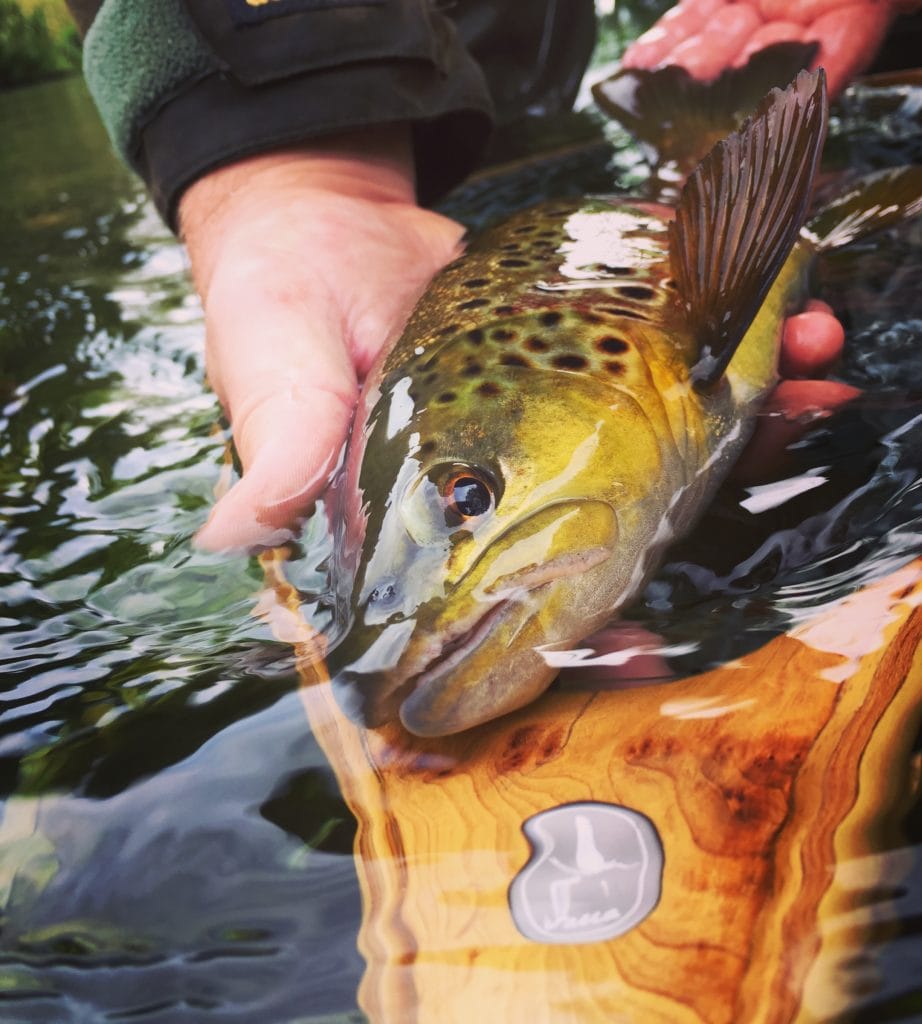 This glorious stretch of water offers prime fishing on the upper Itchen. The banks are largely left through the season to offer perfect fly life habitat, so anglers should be prepared to wade and aim casts at patches of clean gravel between luscious ranunculus. This is a stretch that offers fantastic wild trout fishing and classic fly hatches throughout the season. Fishing pressure is kept low throughout the season lending itself to some of the finest wild trout fishing in the area. Available for groups of 1-3 anglers.
Easton
Set immediately above Kings Worthy, this two beat stretch offers fishing on both carriers and main river. There has been no stocking on this stretch for the past 8 years and it has flourished with a good head of smaller wild fish and some truly memorable trout lurking in many hidey-holes. The pace of the river is slightly slower than up at Itchen Stoke Mill and therefore there is more of a mix between mayfly friendly silt beds and clean gravel runs. Available for groups of 1 – 4 anglers.
East Lodge
Since the 17th Century this stretch of chalkstream has indulged the passion of anglers. Nowadays it is protected, both as a Site of Special Scientific Interest, and also as a Special Area of Conservation. Today it combines the traditional approach to fly fishing with the modern facilities that corporate entertainment demands. There is approximately 2 miles of double bank fishing on the main river and a series of carriers. Part of the beat is tree lined as the river meanders through ancient woods. Other parts wind through open water meadows. The two combine to give varied and interesting settings and offer different challenges to both first-time and seasoned anglers alike. Available for groups of 4 – 10 anglers and also suitable for corporate/group days.
For more information on availability and costs please do not hesitate to contact Alex Jardine or call our office on +44(0)1980 847389.