A tributary to the King of chalkstream fly fishing, the River Anton rises north of Andover and runs straight through the town. It keeps flowing directly south through the hamlets of the Clatfords, where the Pillhill Brook joins the river. The Anton reaches the River Test just south of Chilbolton on the Leckford and Fullerton estates. If you are still unsure of the location of the confluence, perhaps this could be described with more accuracy if we mentioned the Mayfly pub, you can see the Anton joining the Test at the end of their beer garden.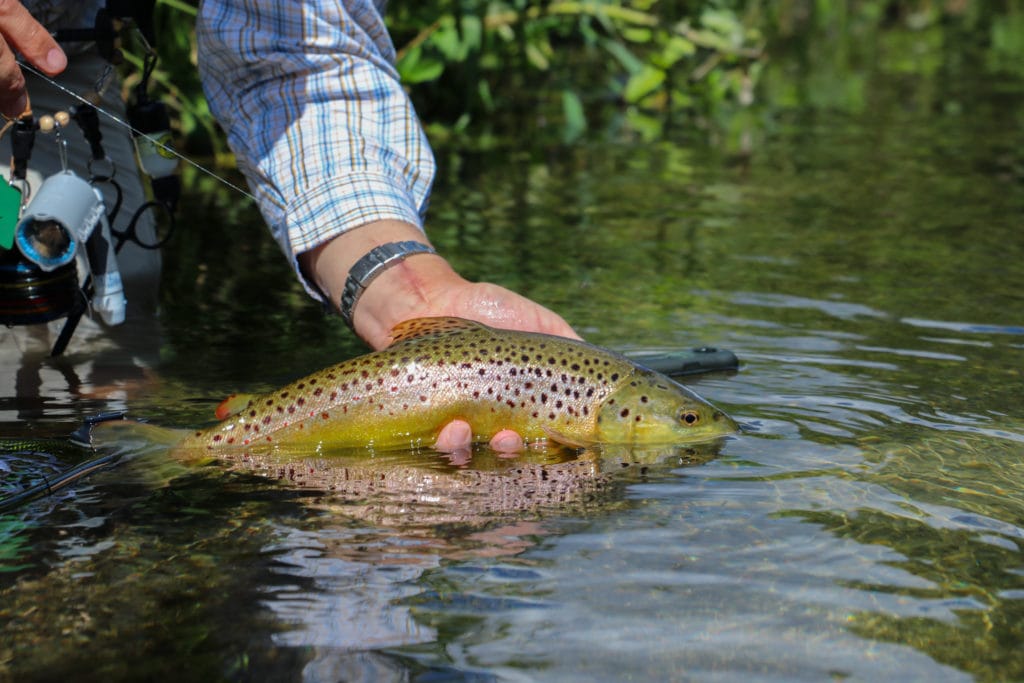 Once again where we find a town on the banks of river, we're going to find it steeped in history. Andover is mentioned in the doomsday book, it was described as being very large, total population 107: 62 villagers, 36 smallholders, 6 slaves and 3 freedmen. More relevantly, a couple of the mills of the upper Anton system are mentioned, the main town mill in Andover actually produced it's last bag of grain in 1974.
Despite running through the town centre, the river still boasts good water quality. There is a 'River Anton Enhancement Strategy', where agencies and local support groups monitor water conditions by studying aquatic invertebrate life, this is carried out on a monthly basis and helps to protect the river.
The Anton is a typical upper water chalkstream, it runs very clear, holds good amounts of aquatic plant life in steady flow rate. A lot of the river is tree lined, which provides good shelter from the elements, terrific insect habitat, but it can put your casting skills to the test.
On the whole the river doesn't have a huge amount of depth, at the odd weir or sluice, it may reach 8 – 10 ft maximum. With all these factors in place, this river is famous for its prolific fly hatches, this combined with the water clarity and depth, it is a must for every dry fly enthusiast.
For more information on availability and costs please do not hesitate to contact Alex Jardine or call our office on +44(0)1980 847389.