Sweetwater Camp, Mongolia: 10 - 19 September 2017
If you are looking for a fly fishing adventure there are few places that provide an experience quite like Mongolia, big fish, beautiful country and an amazing cultural experience.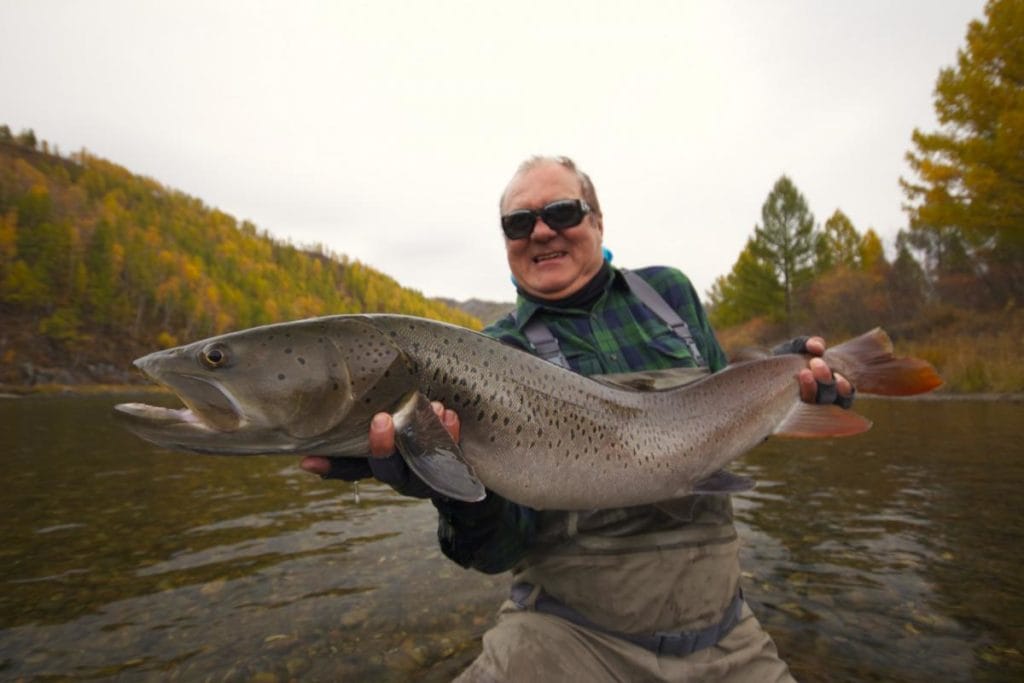 Alex Jardine is excited to be heading back to Mongolia in 2017 this time to where it all began for fly fishers. The Sweetwater Camp, located in the Khövsgöl region of Northern Mongolia, was the World's first taimen conservation project, working with the local communities to protect this truly incredible fish. The camp is situated on the banks of the river and is your base while you explore the Eg-Ur watershed and is home to many of the world's fly caught taimen records.
Most of the fishing for taimen is done with dry flies, including big mouse imitations, as taimen love to attack a skated dry fly. All fishing is catch and release with single, barbless hooks and the fish are handled with the utmost of care and consideration. Between battles with taimen, the Asian trout (lenok) will keep anglers entertained as they gorge themselves on mayflies and terrestrials.
The operation is continually improving both the camp and what is on offer. With new gers, new lodge buildings, and two masseuses, the camp experience is considered one of the most comfortable in Mongolia. They offer a great blend of Mongolian atmosphere and western comforts and will provide a wonderful home while you explore Mongolia.
Read Alex's trip report from the Headwaters Expedition here.
Trip Costs:
US$6,300 plus $330 fishing licence per person (2016 season rate, will be honoured for trips confirmed before 15th October 2016)
Accommodation is on a shared ger basis with shared guide.
If you are interested in joining the hosted group and would like more information please contact  Alex Jardine or call +44 (0)1980 847389.
Booking Information:
Location: Mongolia – Sweetwater Camp
Freshwater: River and stream fishing, wade fishing
Country: Mongolia
Capacity: 6 per week
Season: Late August to early October