One of the great joys of our job is to listen to the feedback and stories from clients who have just travelled. It gives us an insight through their eyes into the operation and fishery and helps fan our desire to return.
When I went to the Rio Grande in January, the water was unseasonably low, and although there were fish, the sea trout had yet to run in numbers. Whispers from the downstream beats said they were running and that many fish were moving. My timing was slightly off, and I was already home and grumbling about the winter when the bulk of the run had entered the Rio Grande. It was still an excellent trip as it always is to this magical part of the world.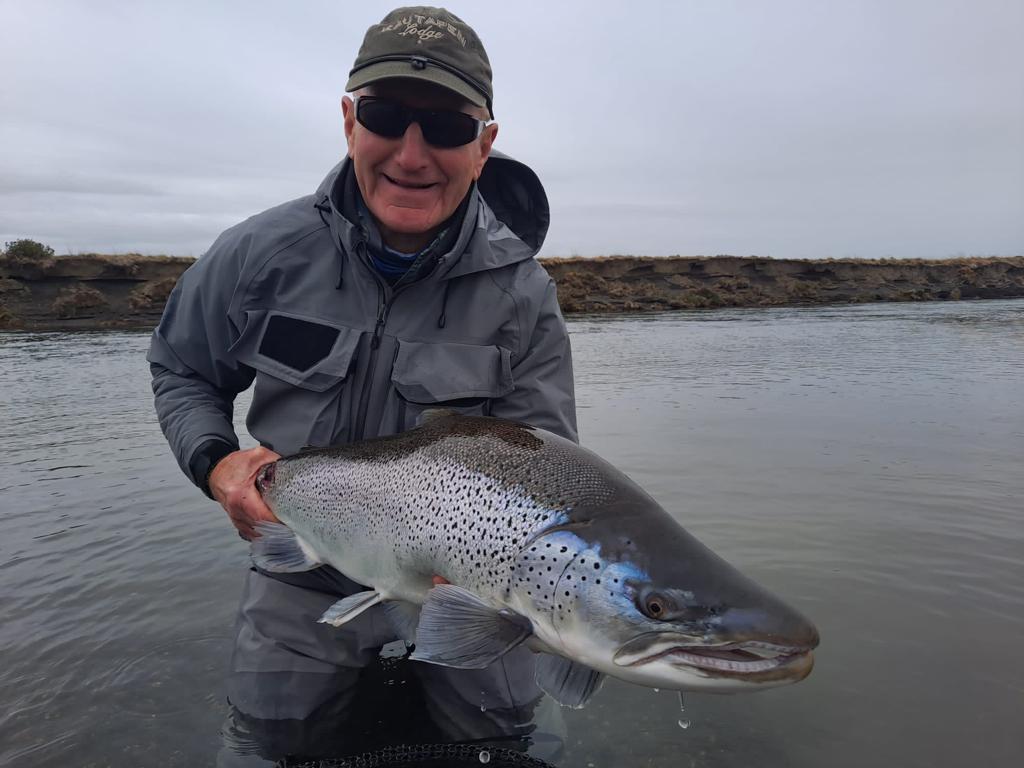 I had a sneaky feeling, though, that Sandy's group, who were due to travel to Villa Maria a few weeks later, would get their timing just right. It was their fifth trip to the Rio Grande and their fourth to Villa Maria, one of the lodges that operates on the river's lower reaches. The Rio Grande is just like many destinations, if you return enough times you will hit your golden patch. When you do, you will not only be rewarded with another great trip but also exceptional fishing.
This was the case when Sandy Muirhead's group of four returned to the famed sea trout waters of the Rio Grande once more. What was so impressive about their week, was not only the number of fish they caught, but also the size. After all, the Rio Grande is not a destination you travel to if your wish is to fill your boots with small sea trout. It is a destination that offers anglers the opportunity to land a fish of a lifetime. Sandy was not the only rod to land one of these giant fish that the river is known for. Of the group of four rods, every one landed a fish over twenty pounds.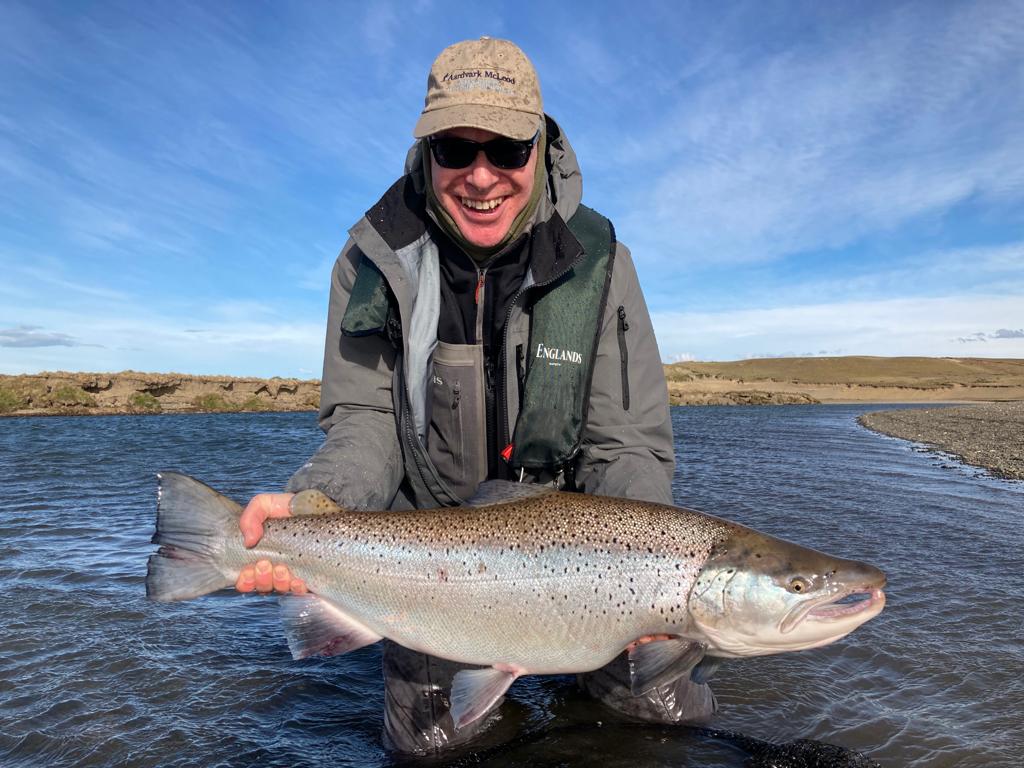 Report 4th – 11th February 2022 – By Sandy Muirhead
Sandy was kind enough to allow us to share his report of their exceptional week at Villa Maria in February 2022:
All four of our party who booked through Aardvark McLeod landed a fish over twenty pounds during the week. Michael's 20 lbs, Mark's 21.5 lbs, Jonathan's 23 lbs and on the last evening, I landed a fish of 25 lbs. The average size of the fish was extraordinary. I managed to land 22 fish for the week with an average size of just under 13.5 lbs. I believe that Jonathan landed 23 fish and his average weight was very similar to mine.
Once again, fishing a nymph proved very successful, but leeches and intruders also brought great success, especially when the light started to fall. Almost all our fish were spanking fresh and straight from the salt, which meant we had some excellent and memorable fights. A few of the large cock fish had started to develop kypes which seems quite usual for this time of the season. Almost all of the fish where in stunning condition.
Getting in and out of Argentina was hassle-free; thank you for your copious and extremely helpful advice on this. Villa Maria was, as ever, magnificent in every respect. It was a truly memorable trip!
Here's a great little video from Alejandro of the return of the 25 pounder:
Villa Maria 4th – 11th February 2022 Catch Stats
Number of anglers: 6
Total fish caught: 117
Average size: 12 lbs
Largest fish: 25 lbs
Number of fish over 20 lbs: 4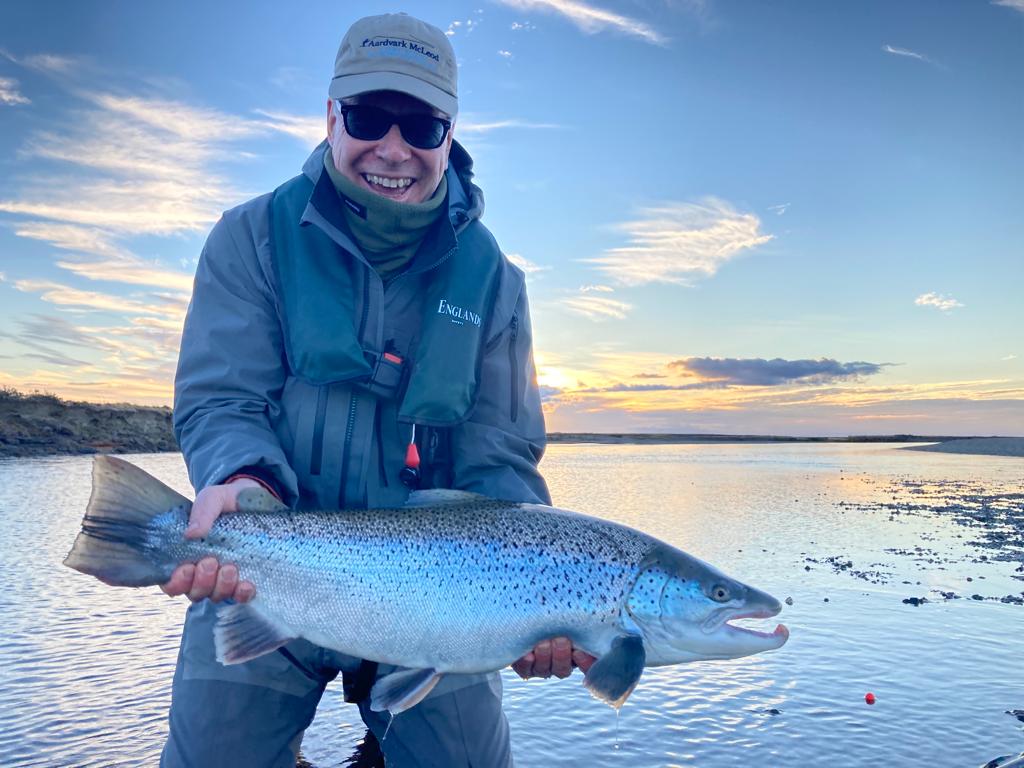 Click HERE for our availability on the Rio Grande.
For more information please contact Olly Thompson or phone 01980 847 389.
For more information please contact Olly Thompson or phone 01980 847 389.