Coursing through the heart and along the peripheries of Zambia in Africa, rivers are the life lines of our magnificent wilderness areas. They nourish the lands and sustain Zambia's incredible diversity and abundance of wildlife. Each of our safari camps offer a unique wilderness setting, showcasing the impressive variety of habitats found along Luangwa and Zambezi rivers. Watch as predators come to the rivers edge, drawn by the huge gatherings of thirsty grazers – nature's theatre at its best. Join us on safari and experience the rhythm of life along the banks of these mighty rivers. And, don't forget your rods!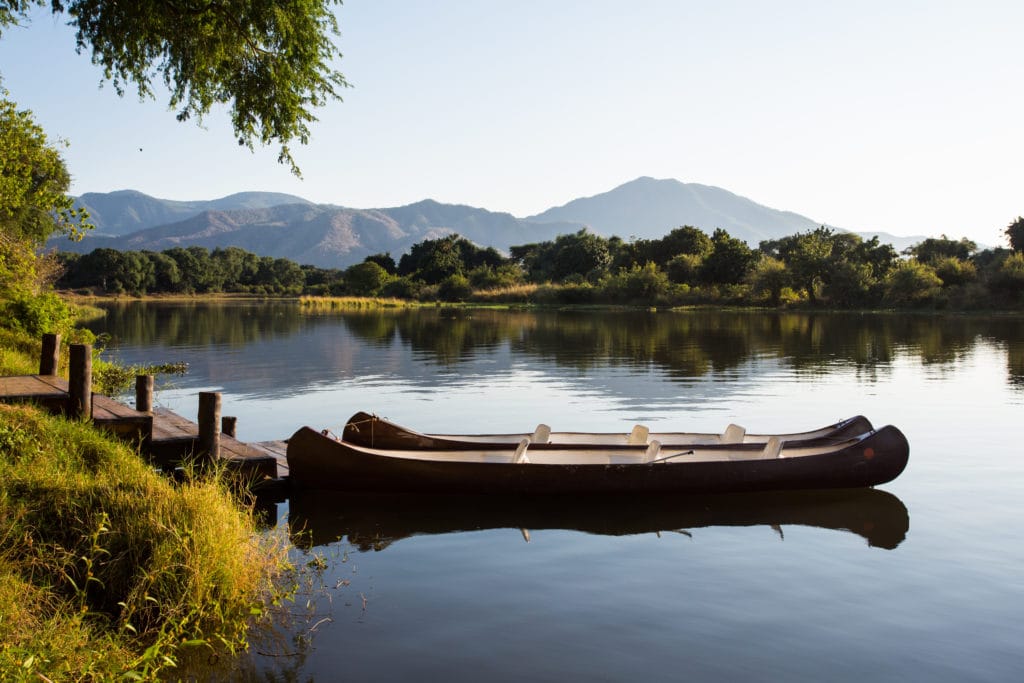 Zambia Highlights:
Watch the wildlife action unfold
Wide variety of activities
Discover the mighty rivers of Zambia
Combine luxury and adventure camps
Tigerfish fishing, fly fishing and spinning
Insider Tips:
Great for wildlife photographers
Combines two of Zambia's best wildlife destinations
Good for families – wide variety of activities to keep children engaged
Luxury or adventure options – let us tailor your journey to your travel style
The Camps:
Available April to November each year
The Lower Zambezi camps are open from mid-April to mid-November and the South Luangwa seasonal camps are open late May to October/November. Chinzombo Camp is open all year. The ideal time to travel will depend on your interests. We will work with you to handcraft a journey perfectly suited to your needs and interests.
Lower Zambezi:
A magnificent African paradise.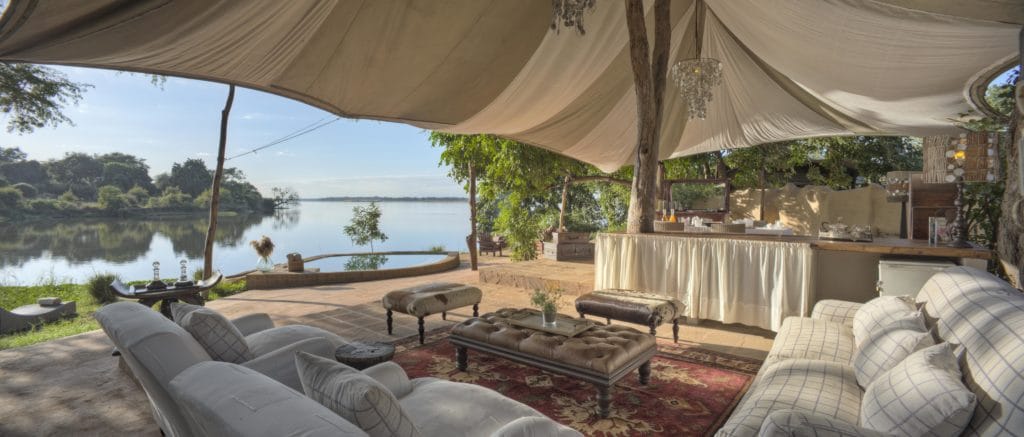 Wilderness:
Flanked by the Zambezi Escarpment and the mighty Zambezi River, the forested valley of the Lower Zambezi is a haven for abundant birds and wildlife. The region is especially wonderful for large elephant herds, diverse birdlife and wild dog. With the stunning landscapes, this is a great region for photographers.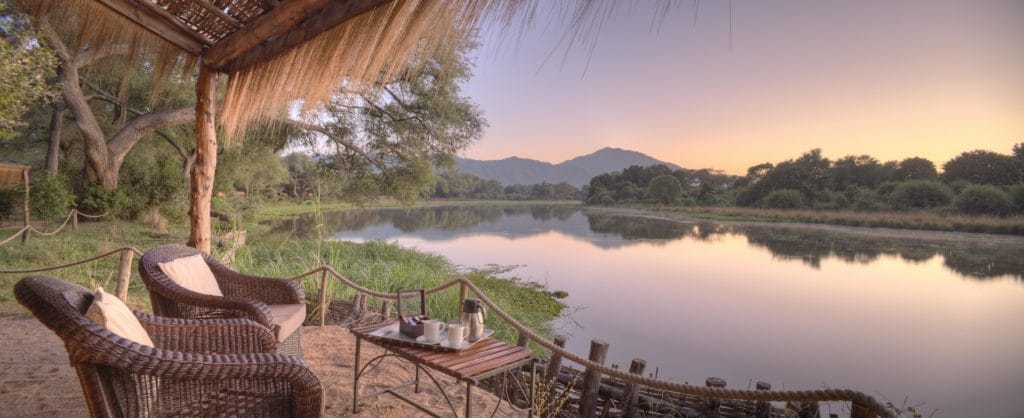 Accommodation:
Dotted along the forested riverbanks, Chongwe Safaris is famous for having the best views in the Lower Zambezi and elephants wandering through camp. The tents, suites and private house offer the ideal retreat for all types of travellers. Read a book and take in the views, swim in the pool or stargaze around the campfire.
South Luangwa:
Zambia's premier wildlife destination.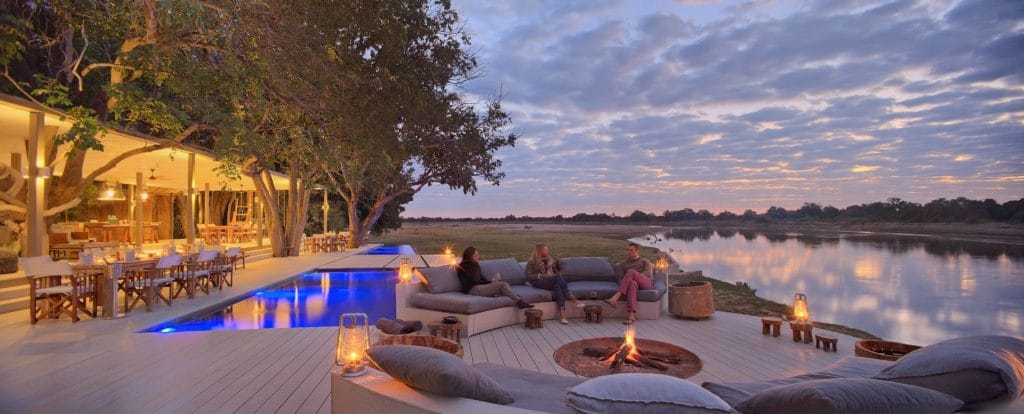 Wilderness:
An unspoiled wilderness of tranquil rivers, ancient forests and open pans, this region offers excellent game viewing. Expect world class predator action, large herds of elephants, endemic species, and superb sightings of leopards, wild dog and lions.

Accommodation:
Our collection of South Luangwa camps offers an immersive, authentic experience that celebrates the wilderness and allows guests to reconnect with nature in a meaningful way. From wild luxury to natural elegance, our camps suit all types of travelers.
Weather: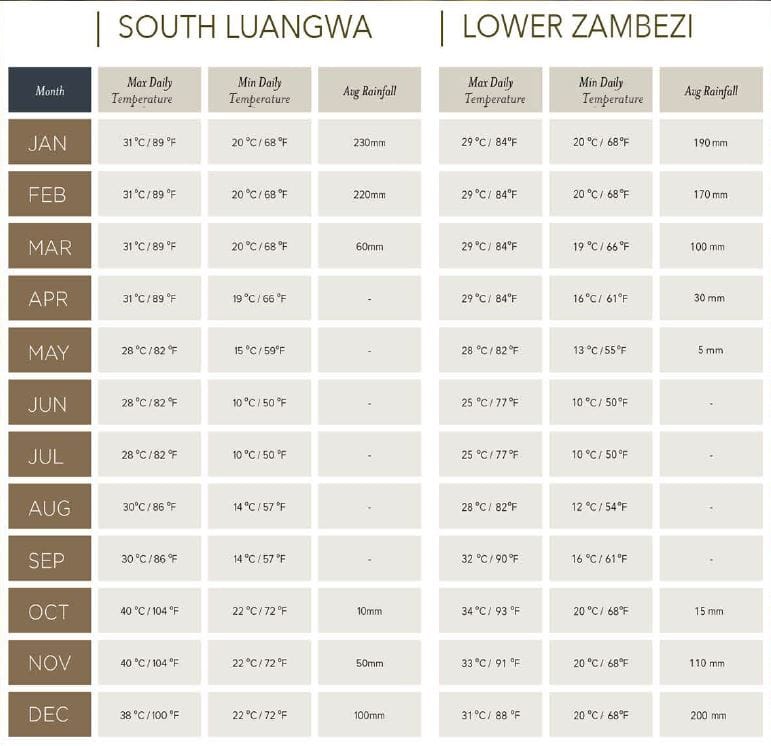 Activities:
Explore the wilderness with the award winning guiding team.
Land:
Day and night game drives
Walking safaris
Sleepout Under the Stars (supplementary charge)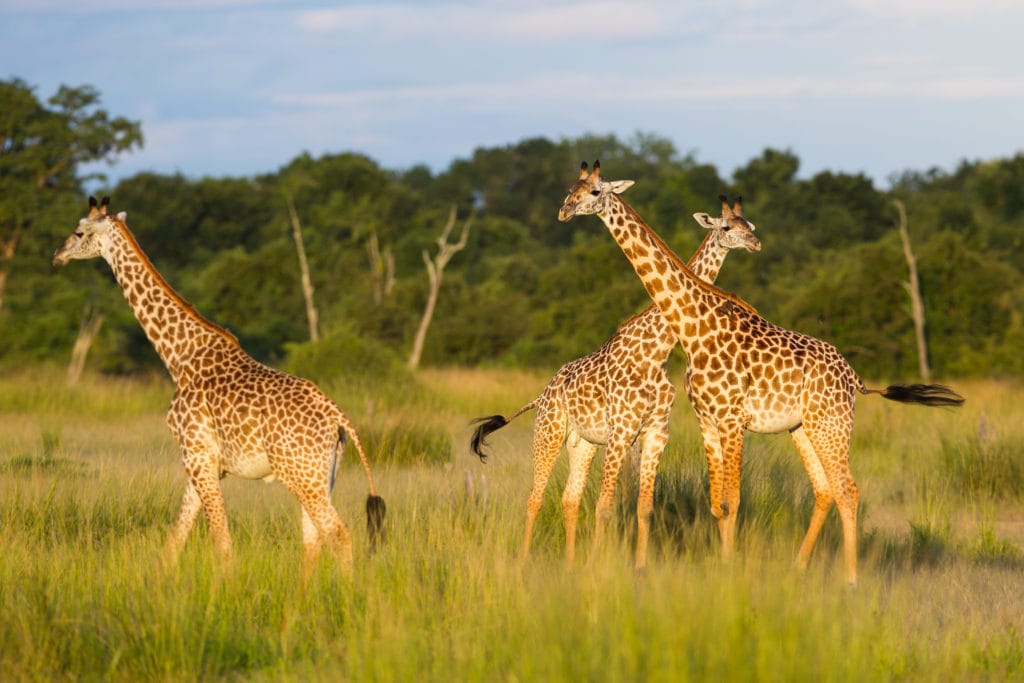 Water:
Boat cruises
Canoeing safaris
Tigerfishing (fly or spin)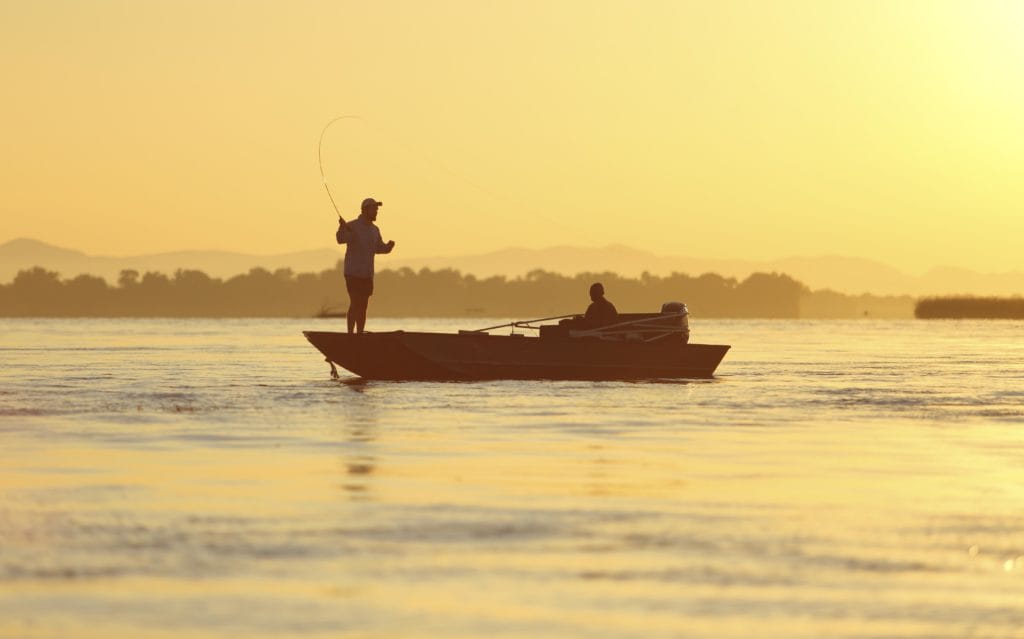 Wine and dine:
Fine dining amid wild beauty.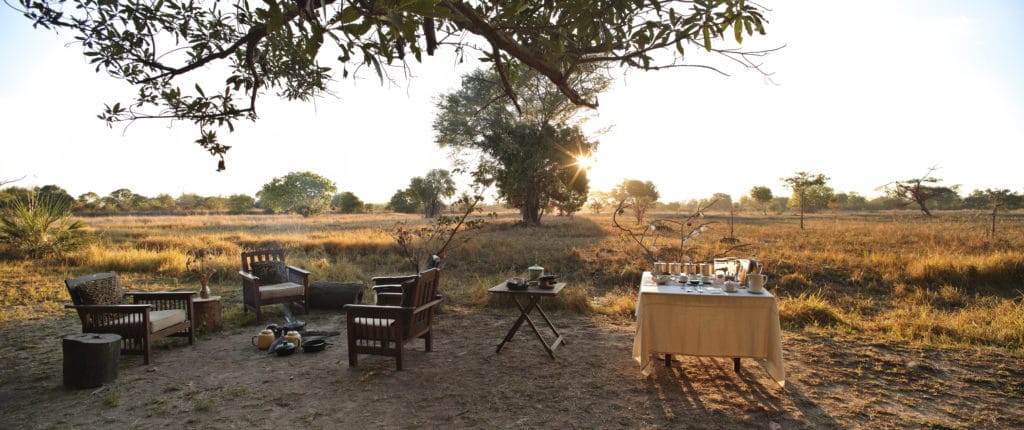 Fine dining:
Despite the remote and tranquil setting, the award winning culinary teams create extraordinary meals that satisfy the soul and delight the senses. Designed to celebrate local ingredients, expect dishes  such as homemade ravioli and fresh salads made with produce grown by the camps.
Whether you dine under the stars, in the privacy of your suite, or overlooking the floodplains, the attention to detail and warm hospitality will create a wonderful experience.
Refreshments:
At the end of a lively day on safari, enjoy your sundowner, a cherished African tradition. Whether you prefer a crisp gin and tonic or a local beer, the excellent bar staff have got you covered.
Getting there:
There are numerous international schedules that fly into Lusaka, Zambia. From London the best options are often:
Emirates via Dubai
Ethiopian via Addis Ababa
South African via Johannesberg
From Lusaka it is possible to move between camps using a series of scheduled light aircraft flights. For more flexible itineraries it is also possible to arrange private air charters.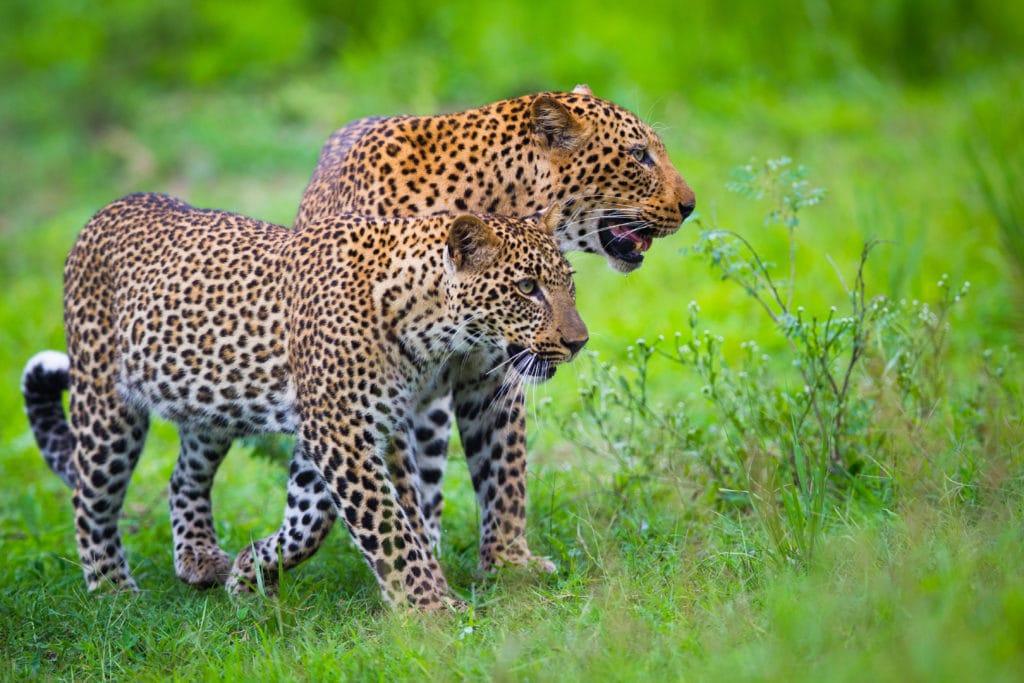 Costs:
Stay four nights in one of the Lower Zambezi camps and three nights in one of the South Luangwa camps and pay for just three and two nights respectively.
7 night stay in Suites and Villas
May & November: US$5,535 per person
June: US$6,235 per person
July to October: US$6,985 per person
7 night stay in Tented Camps
May & November: US$4,550 per person
June: US$4,860 per person
July to October: US$5,535 per person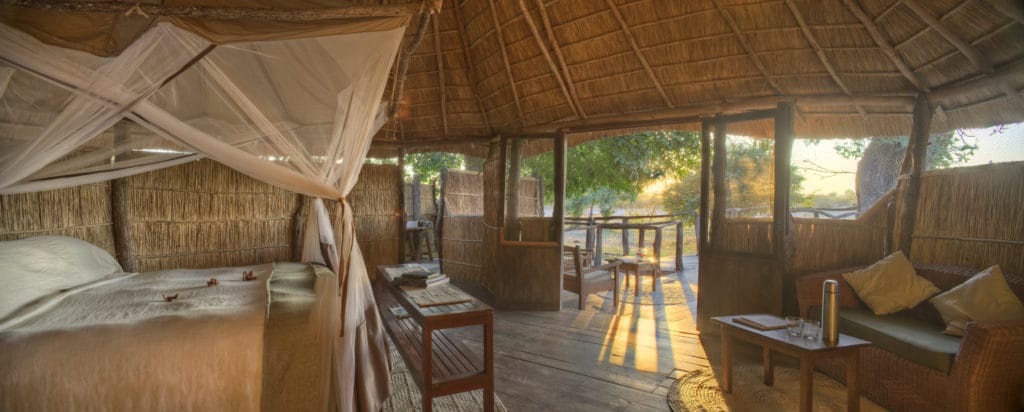 Rates include all meals, accommodation, transfers, scheduled flights to/from Lusaka and camps, game-viewing activities, fishing (Lower Zambezi camps), standard bar drinks and house wines, laundry and service charge.
Rates do not include international travel, premium wines, champagne and top shelf spirits, entry visas and spa treatments at Chinzombo.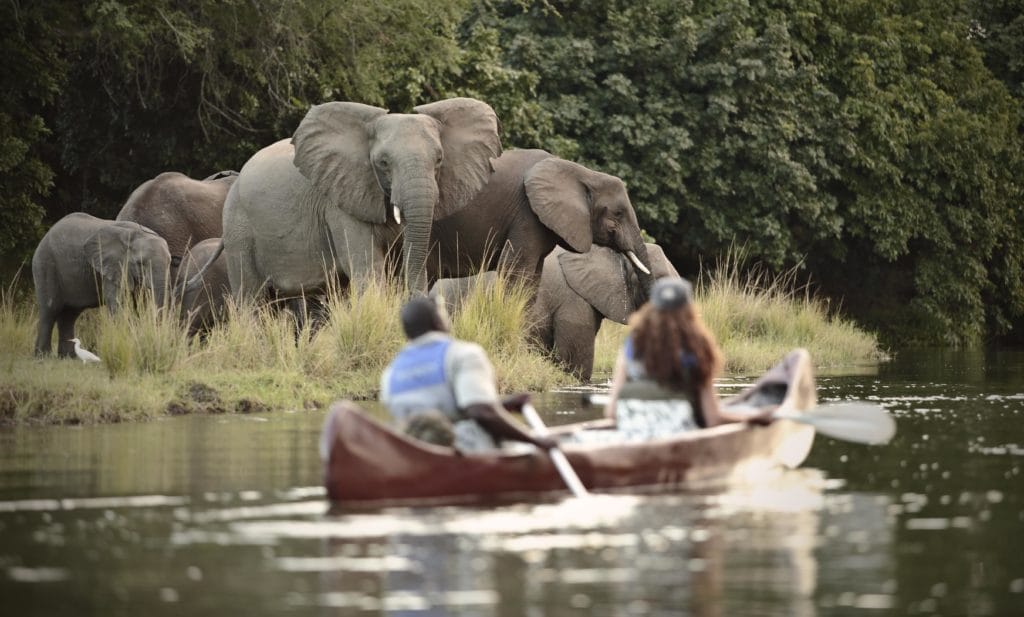 For more details about Zambia and the Two Rivers Safari please do not hesitate to contact us by email or call our office on +44(0)1980 847389.