Over the past few weeks Alphonse has seen this years best weather, which is not always a good thing for water conditions. The continuous still hot day's that bakes the water in excass of 40 degrees Celsius has meant that the Alphonse and St François lagoons have experienced unusually hot water, which has been trapped by the mammoth equinox high tides. The tides have been so high that these waters have swamped the islands on a daily basis igniting new vigor amongst the guide team. It's these new tricky conditions that make things interesting and entice the guides to puzzle new spots as they board St François and head across the channel to St François lagoon.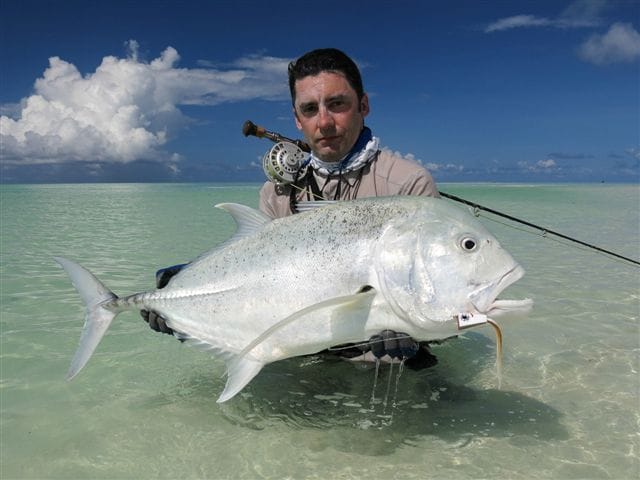 During the falling tide the fishing continues to be good and the bonefishing spectacular, with an influx of large single bonefish that have been foraging up in the shallows. Alena Kirillova landed the largest bonefish of the week, which was a magnificent 21″.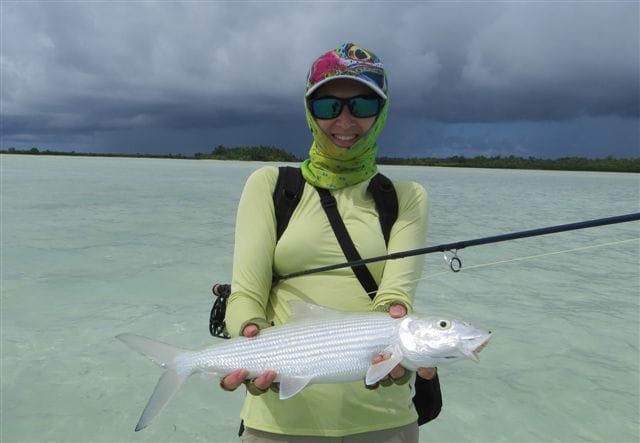 The big tidal pushes often means big GT's and although the team didn't connect with any of the really big fish that were spotted, Oleg Verber landed the biggest GT of the week, measuring 1 meter.
Some really big triggers were also landed by various anglers who enjoyed the crystal clear surf walks on the eastern side of St François. What's to come one can only imagine. It's said that once the big tides disappear after next weeks New Moon Spring tide the fishing will climax to record highs.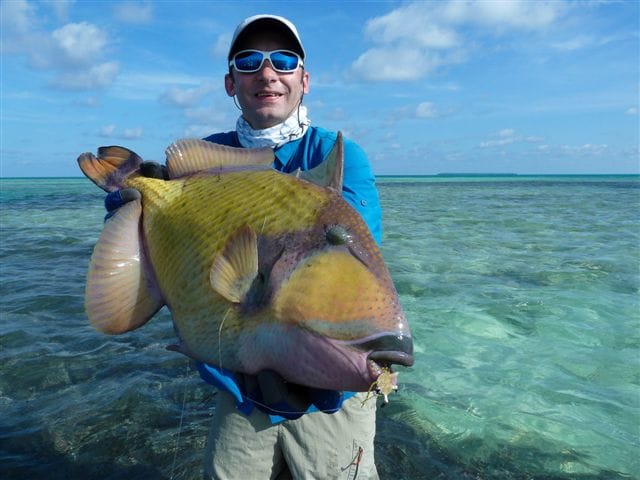 Tight lines form the Alphonse team.
If you are interested in travelling to these or any other destination within our portfolio why not contact Charlotte Chilcott or call our office on +44(0)1980 847389.