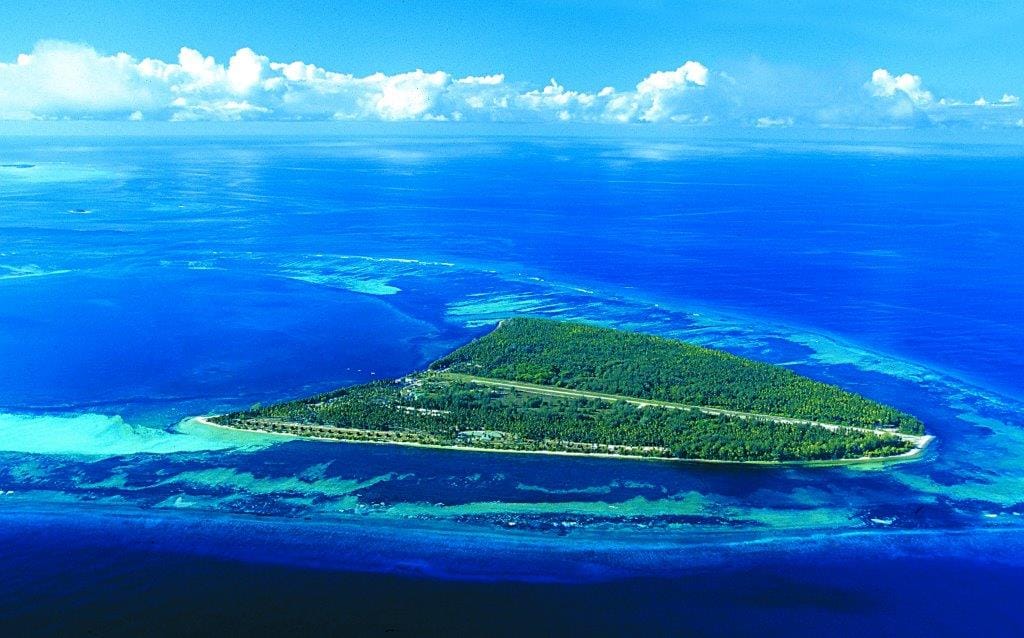 Due to pre-season logistics running ahead of schedule Alphonse have now opened up the first week of the season and we have a special offer that enables you to be one of the lucky few that gets the season underway. An opportunity not to be missed, especially at this price.
Week 1-8 October 2014 is now open for a maximum of 8 rods at a special rate of US$5,300 per person including the internal charter flight to/from Mahe plus US$175 conservation levy (paid locally).
If you are looking to travel later in the season there are still a few remaining rods, click HERE for the current Alphonse and Indian Ocean availability.
Please contact us for further details and included below is the first week fishing report from last season.
"Alphonse Opening Season Starts with a "Super Grand Slam"
"Alphonse Opening Season Starts with a "Super Grand Slam"
The first week of the 2013-2014 Alphonse season has just ended, and what a week it has been. Frans Jansen along with his closed group of 8 fishing friends took the opportunity to capitalize on as many of the gamefish species that St Francois and Alphonse has to offer. Early in the week the team tucked into 560 Bonefish before swiftly changing their focus to target all the other species on offer. Frans was quick off the mark and caught the seasons first Giant Trevally, sparking an infectious bout of GT fever throughout the team. The action was tackle busting at times, with stories of broken backing, hooks pulling, bite-offs, fly lines snapping and of course some great photo's of GT's. Sheila Banfieild followed soon after Frans and was our first lady angler of the season to catch a GT, landing a beautiful 30 pounder. The Bluefin were around in good numbers with 48 being caught and released along with the multitude of other species such as Spangled and Yellow-Lipped Emperors, Marble Grouper, Bohar Snapper and the ever present Triggerfish.  As the weather was settled the Milkfish congregated in good numbers while feeding offshore on the low tide. Some fish where hooked and lost after being fought for over an hour, and others landed after tiresome fights.  During the week 636 gamefish were caught and safely returned after a quick photo.There were some incredible achievements this week with Scott Kiscaden coming very close to a "Grand Slam", catching 2 Milkfish, some Bonefish and a Giant Triggerfish all in one day.  The highlight of the week was definitely David Moeller's "Super Grand Slam", which he achieved by catching a Milkfish, GT, Giant Triggerfish and a Bonefish all in a days fishing. Once again other outstanding achievement, which continues from last seasons success and echoes how remarkable the St François fishery really is.