Abaco Lodge on Abaco Island in The Bahamas was for many, one of the best Bahamian lodges for bonefishing. In 2019 the island, including the lodge, were devastated by hurricane Dorian leading to most infrastructure and the lodge being unworkable. Since then, three years of hard work and determination now mean that Abaco Lodge will return again.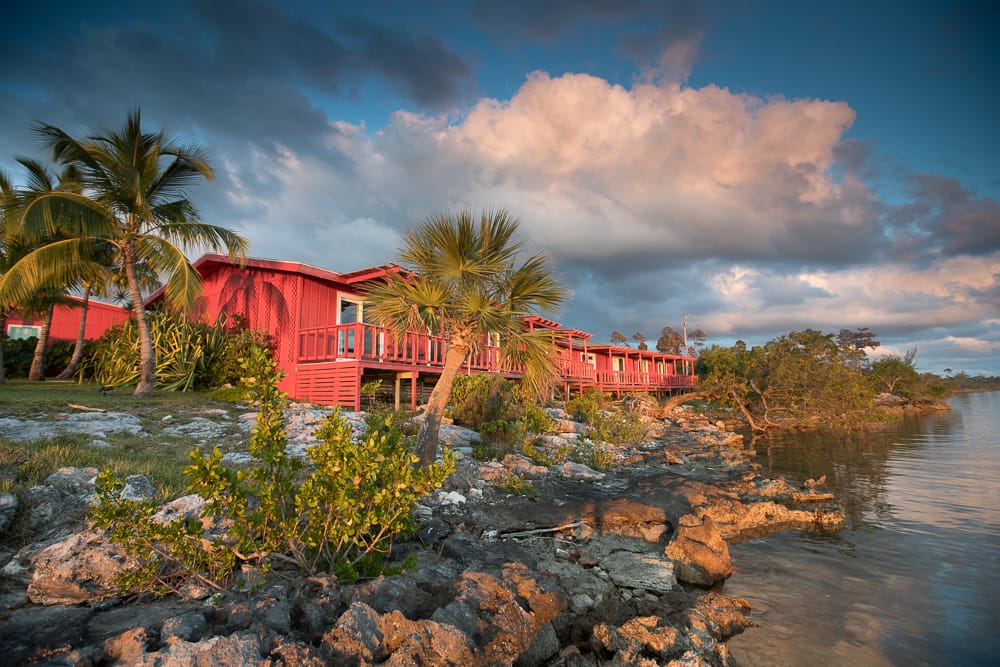 From Abaco Lodge:
To paraphrase a lovely and fitting quote from Shannen Heartz, … just as the phoenix rose from the flood – she too will rise. Returning from the water, clothed in nothing but her strength, more beautiful than ever before.
This sentiment perfectly describes our joy in making this long-awaited announcement. After losing Abaco Lodge in 2019 to hurricane Dorian, we vowed to rebuild the lodge and the fishing program to be even better than before; however, the island and the fish and the flats needed time to heal, so we waited… and then Covid hit; so we waited some more. Finally, after 3 long years, we are in the construction stage of the new, improved, Abaco Lodge, due to debut once again to visiting anglers on April 1st, 2023.
Like the previous structure, the lodge itself will have 7 rooms with baths, along with decks and porches where guests can relax as they overlook the expansive Marls fishery. Our Maverick skiffs are in order and guides and staff are at the ready. It's now just a matter of finishing the construction and waiting for the paint to dry, and then we will be back on top of one of the most exciting flats fisheries in the Caribbean, the Marls of Abaco, and Abaco Lodge, a comeback story we look forward to sharing with you.
Why Choose Abaco Lodge?
Fly Fishing the Marls
Abaco Lodge is the only fly fishing operation with direct access to the vast Marls of Abaco, one of bonefishing's most storied destinations. An expansive, unpressured flats system with unrivaled numbers of bonefish. Twenty fish days are not uncommon, with 200 square miles of prime habitat awaiting anglers. Abaco's Marls-side headquarters also means no trailering, no fuel stops, and more time fishing.
Fly Fishing for permit, tarpon, and more
If species diversity or the ultra-rare Bahamas Grand Slam is your thing then Abaco is the spot. While we call it a bonefishery first, they also have healthy populations of tarpon and permit. Although permit in The Bahamas are considered rare the permit found on these flats tend to be massive. The best time to hunt permit and tarpon on Abaco is in the summer and autumn, when big moons and big tides pull both species onto the flats to feed. In addition; barracuda, jack crevalle, plus various shark species also call the Marls home.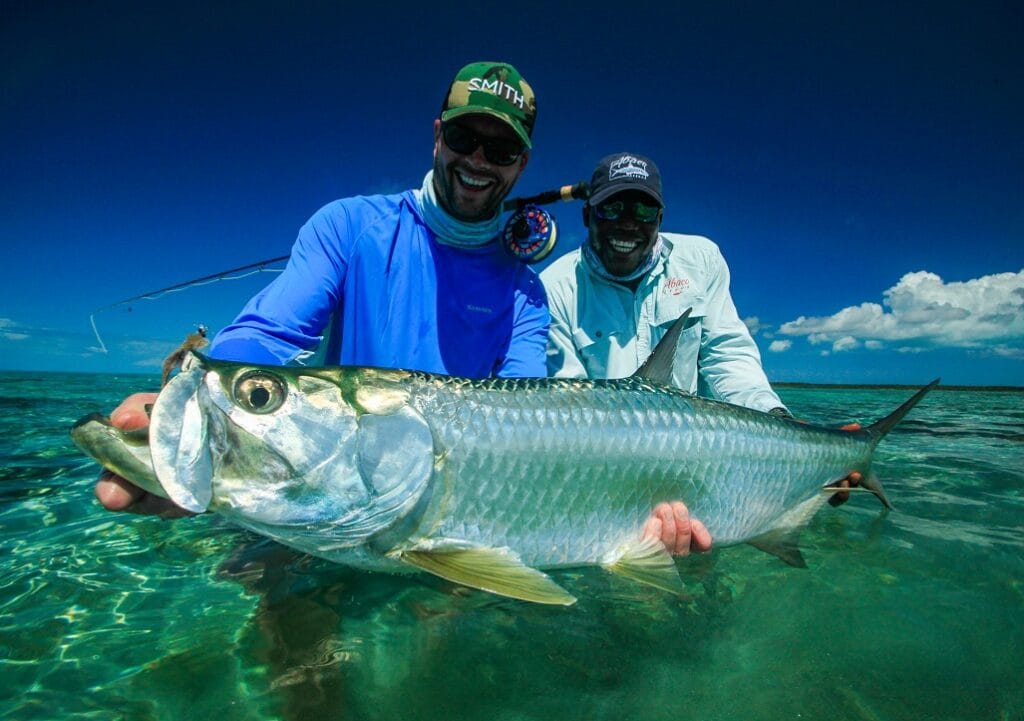 Comfortable Accommodation and Great Service
The bright, charming lodge welcomes guests with spectacular waterfront views. It consists of 7 double rooms with a capacity of 8 anglers. Enjoy a cold Kalik by the pool, or gather around the fire pit where the day's fishing stories enter into island lore.
Abaco Lodge are dedicated to providing the highest levels of service and comfort year in and year out. Including an a la carte menu with exceptional fresh, local dishes. Food in The Bahamas is the magical encounter between the treasures of the sea, history, culture and its people.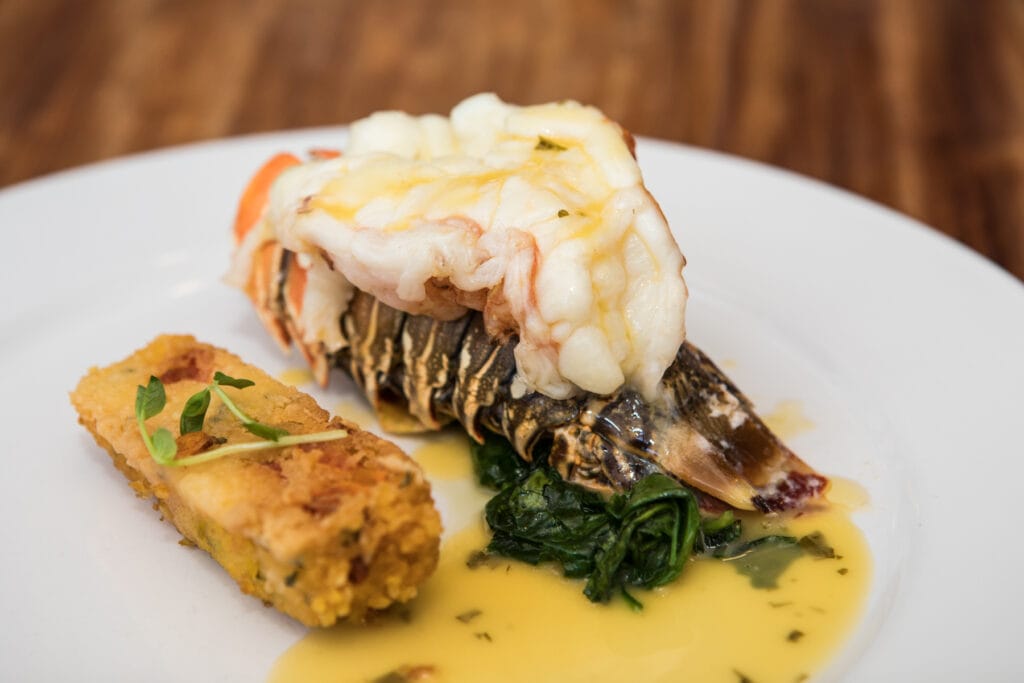 Ease of Travel
Getting to Great Abaco Island is very simple. There are many direct flights from the U.S. and it is also possible to fly via Nassau which opens up many direct route options to the UK and Europe. Abaco Lodge is located on the Marls side of Abaco Island, just a 10-minute drive from the airport.
2023 Season Rates
Abaco Lodge will be open between April and June 2023.
Cost is $7,350 per person, for 7 nights with 6 days fishing, based on shared room, guide and skiff excluding flights.
For more details on fishing at Abaco Lodge in The Bahamas please do not hesitate to contact Peter McLeod or call our office on +44(0)1980 847389.