Belize has always been a fascinating country to visit. From the heights of the cloud forest to the coralline atolls of its azure blue waters, Belize has something to offer everyone. Whether fishing or not, this small Central American country ticks several boxes;
as a first saltwater experience, the opportunity of bumping into three major saltwater species.
for those wishing to specifically target permit.
it is ideal for combination trips with either non-fishing spouses or families.
as a former British protectorate, English is the official language and is widely spoken
fly in daily to Belize City and be at your lodge for tea, at the latest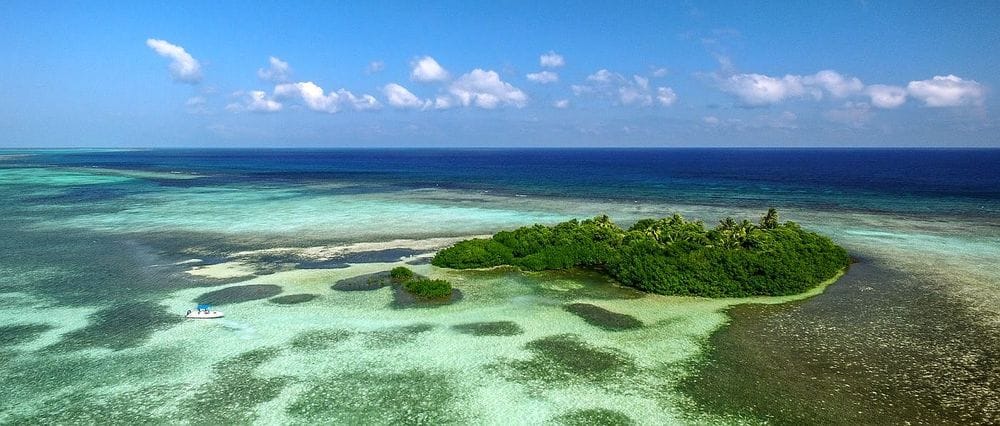 Belize has much to choose from in terms of accommodation and lodges from the relaxed B&Bs to very big, timeshare properties. There are small boutique hotels, private villas and private  islands. Finding a starting point isn't easy so for this blog post, we have opted for our top five fishing lodges. All of which cater for those who don't fish with varying levels of comfort and facilities. This is by no means a definitive list, purely a starting point.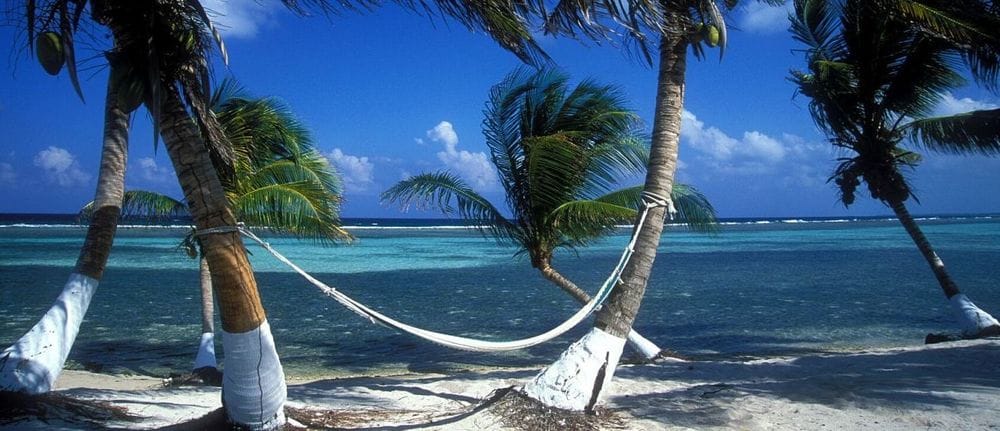 A two hour boat ride out from Belize City, the Turneffe atoll is a perfect getaway. This applies equally to fishermen, family and friends looking to kick back and relax. Nestled in "paradise," Turneffe Island Resort is a private island with just the one resort. It is also just 30-miles from the world-famous Blue Hole. Covering 14 acres, this island getaway has 22 recently upgraded guestrooms, luxurious spa and an outdoor bar by the pool. This private resort is also known for its fishing, scuba diving and snorkelling. With an all-inclusive resort packages starting from $2,090 (per person), you can experience "private-island life" at affordable rates.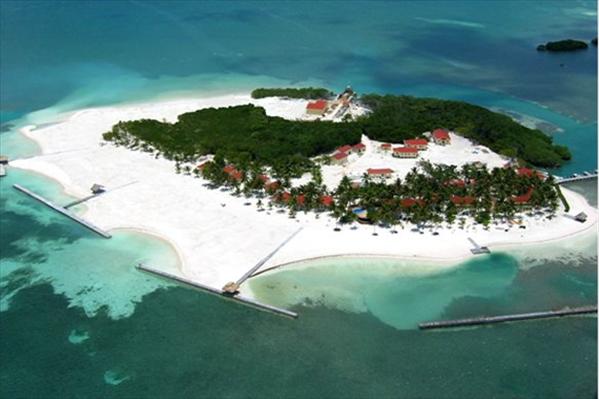 Another single resort, private island, Turneffe Flats Lodge leans more towards being a fishing lodge. Having said that, it does have more creature comforts than you would find in many another fishing focused lodge. It is perfect for anglers who want to chase bones across the turtle grass flats and sandy cuts. Or to hunt down the elusive permit. It offers simple but very comfortable accommodation and is perfect for groups or couples. Whether looking to combine fishing or diving or just kicking back and relaxing.There are sea facing cabanas along the beach and two private houses that work well for families or small groups of friends. For those not fishing, the more informal atmosphere is perfect for relaxing by, or in, the infinity pool. Kayaking, snorkelling or exploring the atoll are all available options. The surrounding reef and coral heads are a divers paradise as is Belize's blue hole. Take advantage of their special 7 night, 6 days fishing offer that runs from 26th August to 7th October 2017.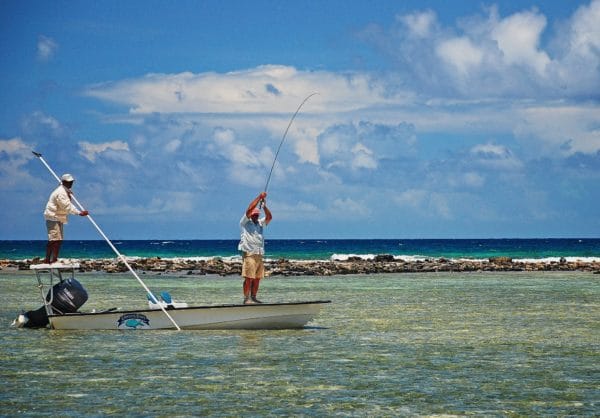 A little closer to the mainland, Ambergris Cay is no more than a 15 minute hop in a Cessna. This long cay runs all the way up to the old Mayan channel dug centuries ago. From there it carries on to the Mexican border. El Pescador is a longstanding favourite and was one of the first lodges to gain fishing standing. Owned and run by the same family, it is a combination of lovely lodge rooms (recently refurbished) and private villas. The bustling town of San Pedro is close by for those that might not be quite so interested in stalking permit or bonefish. For fishermen, Ambergris Cay is one of the best spots for migratory tarpon in Belize from July through to September. For those not fishing, there are three saltwater pools to relax in and a variety of activities to choose from. From snorkelling and beach picnics to the mainland ruins of Altan Ha and Lamani. From ziplining through the rainforest to searching for the endangered West Indian Manatee, there is something for everyone. Why not take advantage of El Pescador's "Two for One" offer that is valid until 14th December 2017?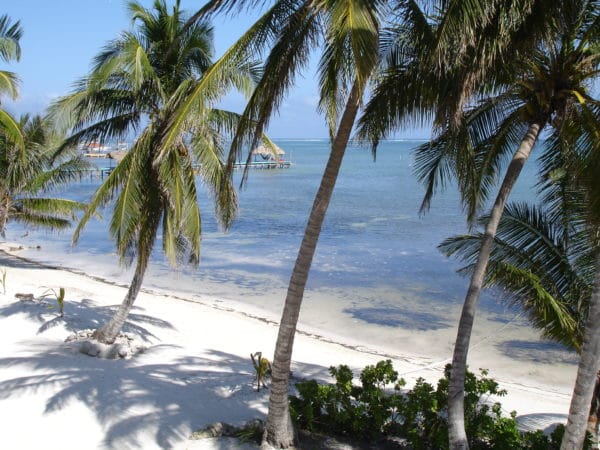 This island resort sits on the front of Long Caye overlooking Belize's Barrier Reef. It also offers spectacular views of the sparking blue-green waters of the Caribbean Sea. Long Caye has access to one of the best fishing areas in Belize with a wide variety of species available. Tarpon, snook, bonefish and permit, along with tripletail, ladyfish, jacks, barracuda and many others. All area only a five minute skiff ride away. and the area is well known for its "Grand Slams" and "Super Slams". For those not fishing, you are in the middle of the some of the best snorkelling and manatee watching areas in Belize. Outpost packages are based on groups of 4. Groups of 2 can be accommodated; maximum is a group of 6 people. Cost for a 7 night/ 6 day fishing package is US$4,375 per person and a non – fishing package is US$2,212 based on four people offering exceptional value for money.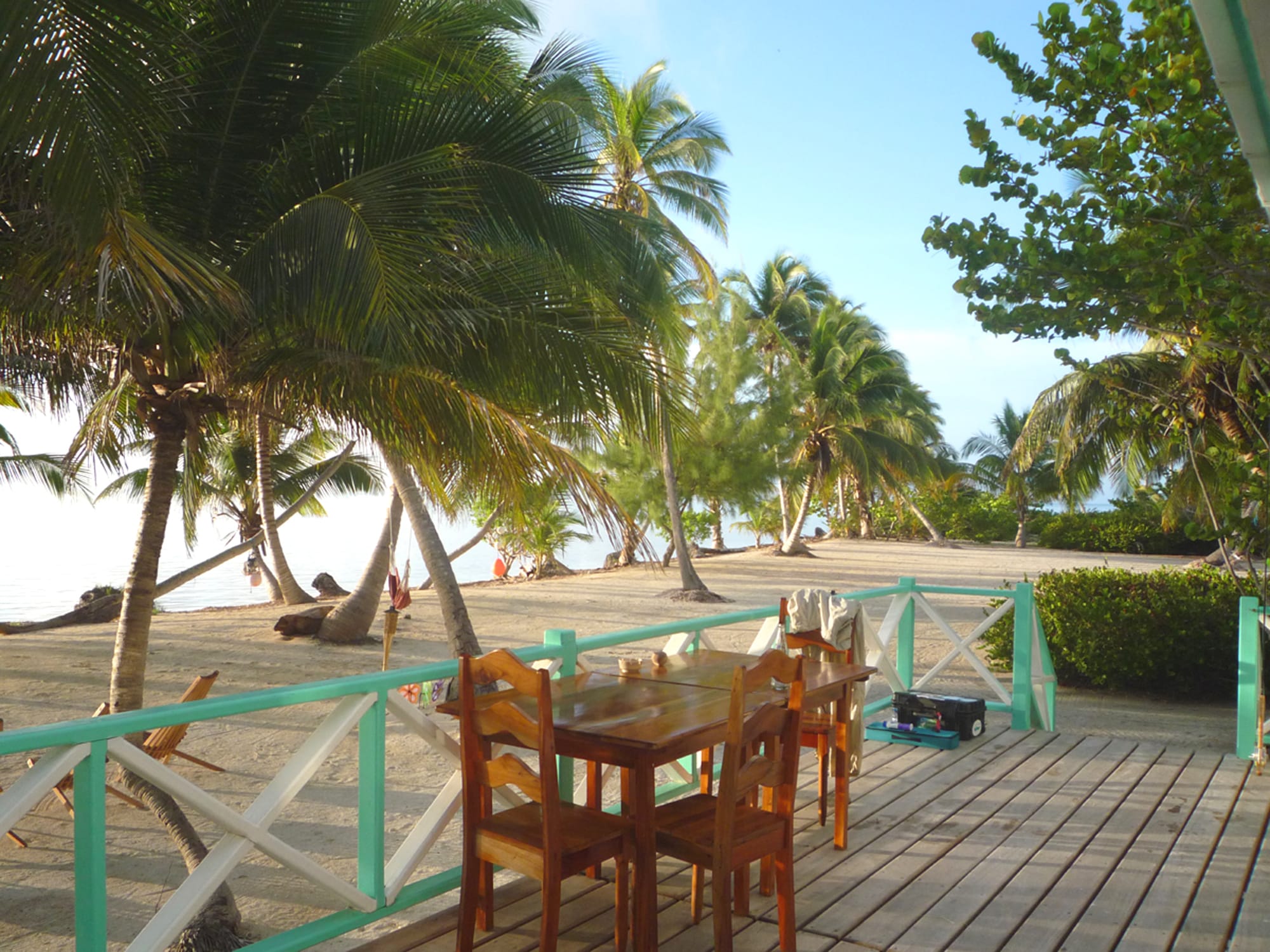 On the mainland, Punta Gorda is way down in the south not far from the Guatemalan border. This area was a commercial fishery up until the early 2000s when it was turned into a marine park. Over the years this fishing area gained a reputation as a permit fishery. Originally El Pescador Punta Gorda, the lodge became Machaca Hill. Further refinement making it more attractive to non-fishers followed before morphing into Belcampo Lodge. It is a stunning operation and has become one of the finest eco-tourism lodges in Belize. For those not fishing, there is plenty to do, taking you from mayan ruins to a fascinating inland tour of a well-established spice farm. The lodge produces 70% of its table from its organic garden but why not join the team on jungle forage. Or experience coffee tasting and chocolate making? Snorkelling, birding and diving can be arranged or you can just do .. nothing and relax. Enjoy having the sea on one side while the jungle surrounds you. There are a variety of excellent packages to chose from, whether honeymooning, fishing or combining beach and jungle.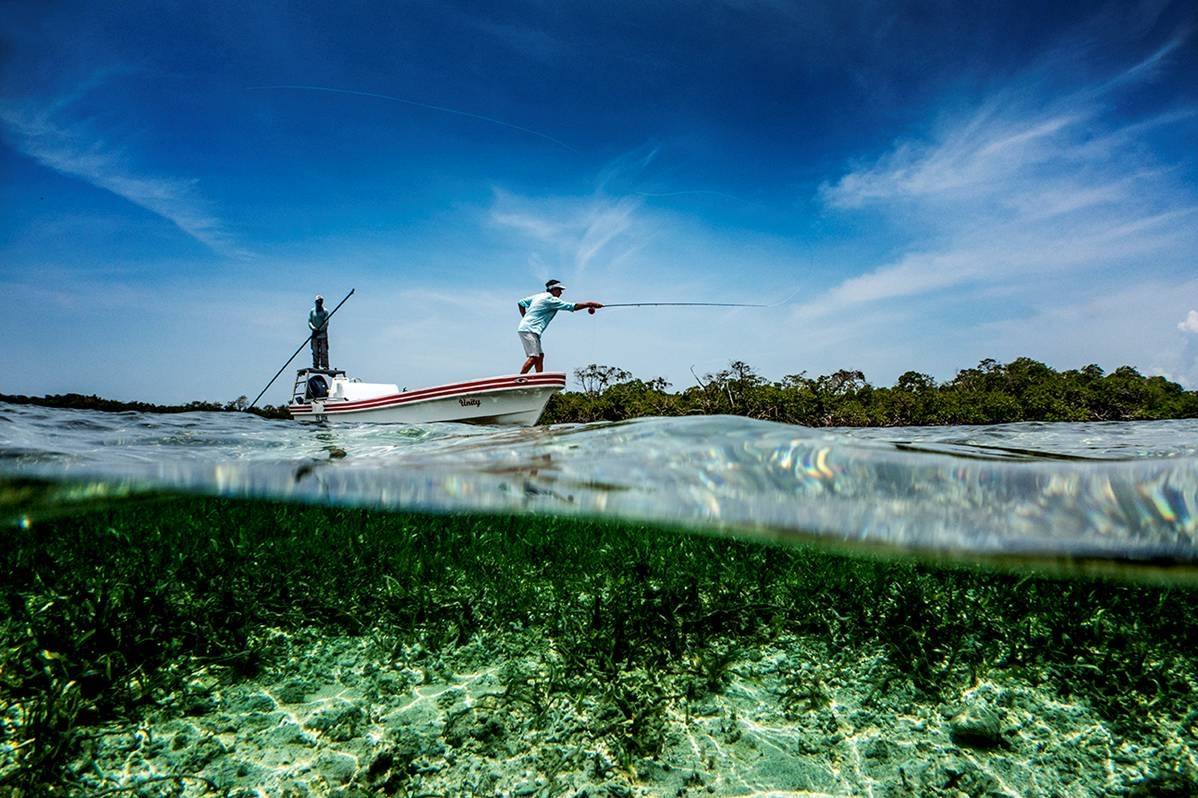 If you would like more information please contact Peter McLeod or call us on ++44 1980 847389. Alternatively click HERE if you would like us to contact you.